Brooke D'Orsay from "Harold & Kumar" Bio: Married, Net Worth, Body Measurements, Husband, Boyfriend
• Brooke D'Orsay is an actress from Canada with a net worth of over $3 million.
• She grew up in Toronto, likely of Huguenot descent, and began her acting career in 2001.
• She gained notoriety for voicing Caitlin Cooke on the animated series "6teen", and has had numerous other roles in both movies and television.
• She had a relationship with actor Greg Coolidge which has not been confirmed as still existing.
• She recently starred in the Nickelodeon movie "The Boy who Cried Werewolf", as well as the Hallmark movie "Christmas in Love".
Who is Brooke D'Orsay?
Brooke D'Orsay was born on 17 February 1982, in Toronto, Ontario, Canada, and is an actress, but perhaps best known from being the voice of the character Caitlin Cooke in the animated series entitled "6teen" which ran from 2004 to 2010. She is also played the character Brooke Mayo in "King' Ransom". In the US she is best known for her role in the series "Royal Pains" as Paige Collins, and also for playing the alter ego of the main character in the series "Drop Dead Diva".
https://www.instagram.com/p/BpkZ-bGn5pJ/
The Net Worth of Brooke D'Orsay
How rich is Brooke D'Orsay? As of late-2018, sources inform us of a net worth that is over $3 million, earned through a successful career in acting. She's also made guest appearances in numerous other shows, as well as doing film work. As she continues her career, it is expected that her wealth will also continue to increase.
Early Life and Acting Beginnings
Brooke grew up in Toronto with her family, though very little information is known about them. According to reports, her family descends from Huguenots which is a lineage originating during the rise of Protestantism in France, now found all around the world. She aspired to become a professional actress at a young age, and landed her first big job in 2001, appearing as the character Jennifer Cruz in the film entitled "Why Can't I Be a Movie Star?" More roles followed, including as a guest in the series "Doc" and "Soul Food", in which she played Justine. In 2003 she appeared in the television film entitled "Beautiful Girl" and followed it up with the recuring role of Felicity Fury in four episodes of "Ace Lightning". One of her most notable projects during this time was entitled "Harold & Kumar Go to White Castle", which was released the following year, the action comedy film being the first installment of the "Harold & Kumar" series starring John Cho and Kal Penn. The story focuses on the duo going to the fast food chain White Castle after smoking marijuana, and ending up in a series of comical misadventures.
Hey ? always smile! ❤️ pic.twitter.com/oi4KZW1eVz

— Brooke D'Orsay (@RealBrookeD) March 28, 2015
Career Prominence
During the same year, D'Orsay got one of her longest roles, in the animated series "6teen", voicing Caitlin Cooke in the animated sitcom focused on children, pre-teens, and teenagers as the audience, with events of the show often taking place in a gigantic shopping mall. The story follows six 16 year old friends in their everyday lives, including their first part-time jobs, as they deal with crushes, first bank accounts, first jobs, and the like. She stayed with the show for a total of 99 episodes which aired for the next six years.
While working on "6teen", other acting projects continued coming her way. She was a guest in an episode of "The Big Bang Theory" in the role of Christ, and appeared in an episode of "How I Met Your Mother" as Margaret. She was then given a regular role in 2009's "Gary Unmarried" playing the head boss of the sports radio network Sasha. The show is focused on a recently divorced couple, sharing custody of their kids while managing new relationships, and ran for two seasons before being cancelled. Around this time her fame also extended to commercials – she became the Nestea Girl in the long running Nestea Plunge commercial.
Recent Projects
In 2009 Brooke was cast in the recurring role of Deb Dobkins in "Drop Dead Diva", playing the soul of a dead model inhabiting a plus-sized lawyer played by Brooke Elliot. The show ran for a total of six seasons, but she played in nine episodes through 2011, because she was given a regular role in another series entitled "Royal Pains", playing Paige Collins. The show was based on real life concierge medicine practices, and follows the story of Hank Lawson, a former successful New York E.R. doctor who becomes a concierge doctor. She stayed with the show for a total of 56 episodes.
Around this time, she also starred in the Nickelodeon television movie "The Boy who Cried Werewolf" as Paulina Von Eckberg, and starring Victoria Justice and Chase Ellison. Meantime she also had a recurring role in "Two and a Half Men" as the character Kate, the series focusing on the endeavors of three characters including Jon Cryer and Ashton Kutcher. A few of her latest projects include a guest appearance in the sitcom "9JKL", loosely based on Mark Feuerstein's life, also starring Linda Lavin, David Walton and Elliot Gould. She also starred in the Hallmark movie entitled "Christmas in Love", released in 2018.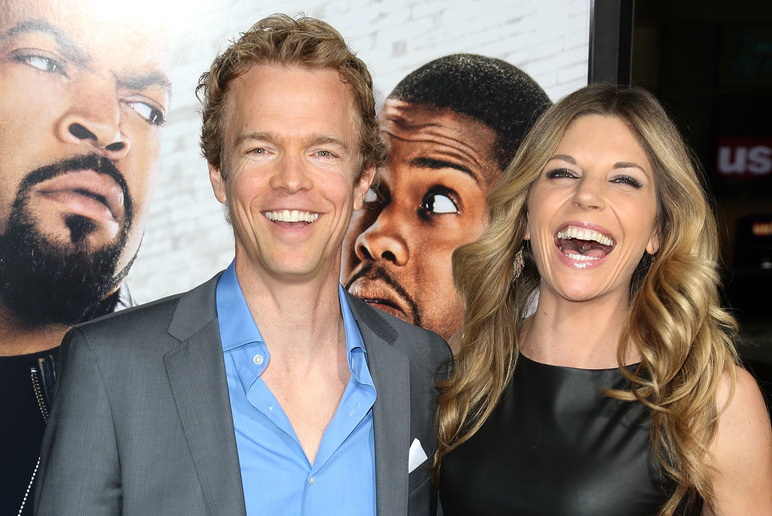 Personal Life
For her personal life, it is known that D'Orsay was in a relationship with actor Greg Coolidge, which the two managed to keep a secret until 2012, when she revealed information about their relationship in an interview, and also plans for getting married, however, the two have not appeared in public together since 2015. There are rumors going around that the two are no longer together, while others state that they secretly married and have not made the news public – neither of these rumors have been confirmed. Greg is also a writer, director and producer, having worked on numerous films throughout his career.