Charlie Tahan Gotham Wiki Bio, age, height, parents, net worth, family
• Charles "Charlie" Tahan is an American actor best known for his roles in "Wayward Pines" and the "Gotham" TV series
• He began his acting career in 2007, and has so far been credited with around 30 roles
• His younger sister Daisy Tahan is also an actress
• He has a net worth of over $1 million and has been nominated for a Screen Actors Guild Award
• He is active on social media and is a fan of books, travelling, and animals
Who is Charlie Tahan?
Charles "Charlie" Tahan was born in Glen Rock, New Jersey USA, on 11 June 1998, so under the zodiac sign of Gemini and holding American nationality. He is best known for his acting career, especially for his roles in "Wayward Pines" and the "Gotham" TV series.
Early life and education
There is not much known about Charlie's parents Michael and Ellie Tahan, except for the fact that Ellie is a professional dancer – he doesn't talk about his early life either, but he grew up in Glen Rock with his older brother Willie, and younger sister Daisy Tahan who is an actress as well. The first acting job which he landed was when he appeared in a "Citibank" commercial when he was only four. He went to Glen Rock High School, and it seems as he is currently not attending college but is rather focused on his acting career.
Daisy Tahan
Charlie's younger sister is also a successful actress. Although there is not much known about her (including her date of birth), she began her career in 2007 just like her brother, and has so far appeared in more than 20 movies and TV series, which include her first movie "Then She Found Me", and the ones which helped her gain recognition such as "The Girl in the Park" movie shot in 2007, "Little Fockers" film shot in 2010, and "House of Cards" TV series in 2013, which was also her first recurring role. Daisy's latest appearance was in the 2018 movie entitled "The Kindergarten Teacher".
Career
Even though Charlie started his acting career in 2007, he is already credited with around 30 roles. His first appearance in front of the cameras was in the movie called "High Falls", after which he landed the first significant role of his career as Ethan in the "I Am Legend" apocalyptic science fiction movie, in which he had a chance to act alongside Will Smith. He also appeared in two more movies in 2007 – "Trainwreck: My Life as an Idiot", and "Once Upon a Film".
In 2008, Charlie played Danny Willis in the "Nights in Rodanthe" movie based on the novel of the same name by Nicholas Sparks, and made his first appearance in a TV series in "Fringe". In 2010, he appeared in the horror movie entitled "Burning Cloud", and had his first co-starring role in the "Charlie St. Cloud" movie alongside Zac Efron – he also appeared in four episodes of "Law & Order: Special Victims Unit" during the same year.
Charlie had his first voice role in 2012, for Tim Burton's "Frankenweenie" movie which turned out to be a big success. The following year he appeared in "Blue Jasmine" as Young Danny, and in 2014 landed roles in the "Life of Crime" and "Love is Strange" movies.  In 2015, he was cast in the role for which he is popular for – as Jonathan Crane in the "Gotham" TV series while he also appeared as Ben Burke in the "Wayward Pines" TV series in 2015 and 2016.
Charlie is currently shooting for the "Ozark" TV series, joining the cast in 2017 – some of the movies and TV series in which he appeared in 2018 include "The Land of Steady Habits" and "Castle Rock".
Personal life
Charlie is quite secretive when it comes to his personal life, but according to his parents, he is more focused on his acting career rather than on finding a girlfriend and being in a relationship. He appears to be single at the moment, isn't thinking about marrying or having kids any time soon.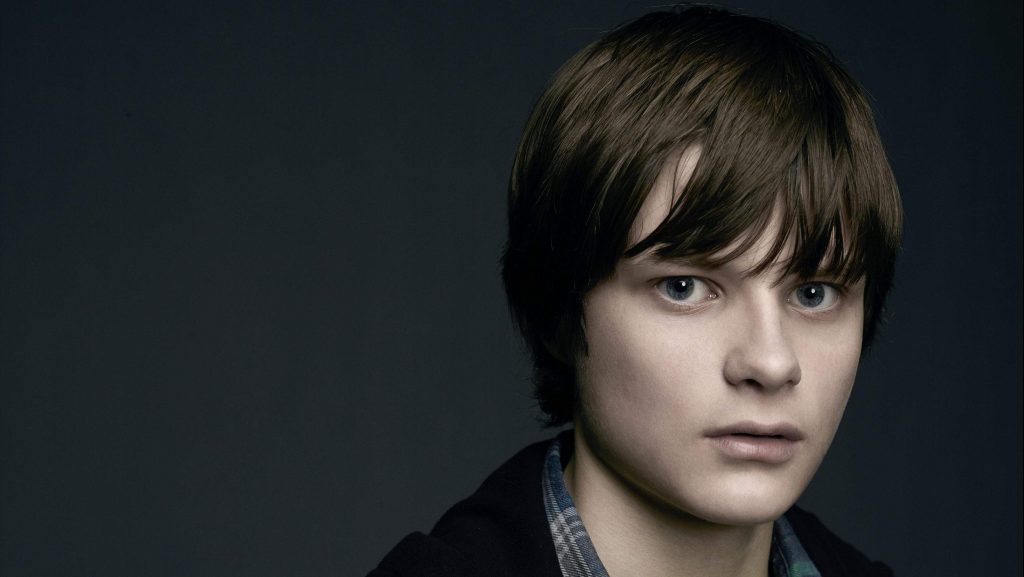 Charlie's likes, hobbies and plans
Charlie is not all about his acting career; he is also a big fan of books and loves to read in his free time. He enjoys travelling too, and would like to open his own photo studio, so is currently gathering advice from senior people because he wants to be ready when he starts his business. He also enjoys listening to "Super Dark Times" soundtrack songs written by Ben Frost, plays the guitar, is good at drawing, and can ride a skateboard. Charlie is an animal lover too – he has two dogs and cats with him at home and loves spending time with them.
Charlie's favorite actors are those who began in comedy movies and were also stand-up comedians, such as John C. Reilly and Jim Carrey – he personally doesn't mind about the genre he acts in, but likes to play bad guys more than the good. His favorite movie is the animated "The Emperor's New Groove", and he's read a lot of books but one of his favorites was suggested to him by the director of "Super Dark Times", and is called "Kafka on the Shore" by Haruki Murakami. One of his favorite musicians is Arthur Russell, while his favorite band is Blink-182.
Car or a diploma?
When asked if he would rather have a car or a diploma, Charlie admitted that he would rather have a car since he is not that interested in studying, but then said that it would depend on what kind of diploma it is.
Appearance and net worth
Charlie is currently 20 years old, has medium long brown hair, blue eyes, is 5ft 10ins (1.78m) tall and weighs around 159lbs (72kg).
According to authoritative sources, Charlie's current net worth is estimated to be over $1 million, and is likely to rise as Charlie is only 20 and is steadily building his career.
Awards
Charlie' career is just starting to grow so one cannot expect many awards or nominations – Charlie has so far been nominated once for Screen Actors Guild Award for Outstanding Performance by an Ensemble in a Drama Series in 2018.
— charlie tahan (@charlietahan) August 22, 2014
Social media presence
Charlie became active on social media platforms when he was just 11 – he launched his Twitter account in August 2009 and has so far gathered around 3,500 followers and tweeted more than 100 times. His Instagram account is followed by nearly 15,000 people while he's posted only 45 times – he also has a Facebook page with 300 followers, but it hasn't been active since 2012.