Chef Giada De Laurentiis' Bio: Net Worth, Boyfriend, Daughter Jade Marie, Measurements, Divorce, Family
• Giada De Laurentiis is a celebrity chef, author, restaurateur, and television personality
• She is the eldest child of Italian actress Veronica De Laurentiis and her first husband Alex De Benedetti
• Giada studied at Le Cordon Bleu and pursued a career as a professional chef at one of the Spago chain restaurants owned by Wolfgang Puck
• She hosts her own show "Giada at Home", and has opened several restaurants including GDL Italian located in the Horseshoe Casino in Baltimore, Maryland
• Giada has published numerous cookbooks and has her own kitchenware line, pasta brand and sauces
Who is Giada De Laurentiis?
If you are a fan of the Food Network and its many shows about cooking, then you are quite familiar with Giada. She is one of the Food Network stars, and she hosts her own show "Giada at Home".
Born Giada Pamela De Benedetti on the 22nd August 1970, in Rome, Italy, Giada is a celebrity chef, author, restaurateur, and television personality. In addition to her work on television, she also runs her own catering business GDL Foods, and has opened several restaurants including GDL Italian, located in the Horseshoe Casino in Baltimore, Maryland.
Giada De Laurentiis Bio: Early Life, Parents, and Education
Of Italian ancestry, Giada is the eldest child of the Italian actress Veronica De Laurentiis and her first husband Alex De Benedetti. Giada had three younger siblings, brothers Dino De Laurentiis who passed away in 2003 from melanoma, and Igor De Laurentiis, and a sister Eloisa De Laurentiis. All siblings were involved in the entertainment industry, as Dino was a producer, Igor is an actor, while Eloise works as a film makeup artist.
Giada's maternal grandfather, Dino De Laurentiis was a famous Italian film producer, who passed away in 2010 at the grand old age of 91.
Giada's parents moved to the USA following the birth of Igor, where Veronica became pregnant with her fourth child, and soon after she gave birth to Eloise. However, her parents divorced, and  Giada spent her teenage years in Los Angeles, California with her mother, and where she went to Marymount High School. Upon matriculation, she enrolled into the University of California, Los Angeles (UCLA), from which she obtained a bachelor's degree in social anthropology in 1996.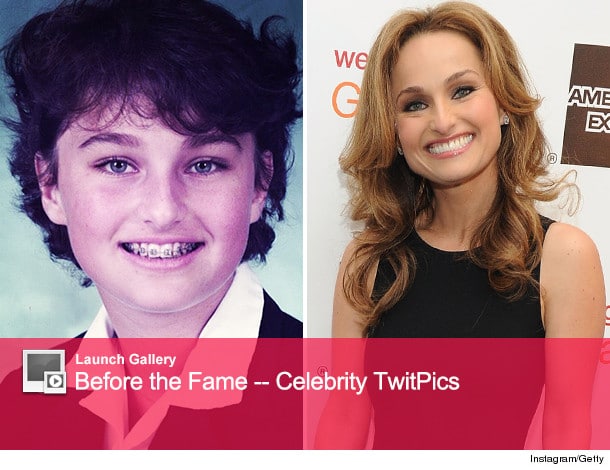 Career Beginnings
Upon graduation from UCLA, Giada decided to pursue a career as a chef, as she had been interested in cooking from an early age, often finding herself in the family kitchen, and frequently in her grandfather's restaurant, GDL Foodshow. So she moved to Paris, where she studied at Le Cordon Bleu with a focus on pastry cooking, then returned to the US and pursued a career as a professional chef, finding a place for herself at one of the Spago chain restaurants owned by Wolfgang Puck. Her name became known in 2002, when she was working as a food stylist, and her work was published in the Food & Wine magazine that year.
Rise to Prominence
The same year she was contacted by the Food Network, and in 2003 debuted in her own show, entitled "Everyday Italian", which premiered on the 5th April. The first reviews were negative regarding Giada's performance, with the Food Network receiving accusations which accused Giada of not being a real chef, but a model or an actress. Giada admitted that she was
feeling uncomfortable in front of the camera
, as she never wanted to be a part of show business, nevertheless, she soon became accustomed to the spotlight of a TV series, and is now loved by all who watch Food Network. She would slowly rise to stardom while on the network, starting to appear in other shows too, and even hosting shows about cooking such as "Giada in Paradise" (2007-2013), and "Giada at Home" (2008-2015). These helped increase Giada's popularity, and she was steadily becoming one of the prominent television hosts on the Food Network. Other appearances included in such as "Beat Bobby Flay" as a Judge and Mentor, and she was also the host of the show "Food Network Star". She has now also expanded to other networks, including NBC News, serving as a contributor for the show "Today".
An Accomplished Restaurateur
Her first restaurant opened its doors in May 2014, named Giada and located was in The Cromwell, on the strip in Las Vegas, Nevada, then another was opened in Caesars Palace, called Pronto, actually a casual diner. Furthermore, she recently opened the restaurant GDL Italian by Giada, on the 16th May 2018 in the Horseshoe Casino, in Baltimore, Maryland.
An Accomplished Author
Since launching her career, Giada has also published a number of successful cookbooks; her first came out in 2005, entitled "Everyday Italian: 125 Simple and Delicious Recipes", while in 2006 she presented to the world her second book "Giada's Family Dinners", then in 2007 published "Everyday Pasta". These volumes received high praise from the public, particularly "Giada at Home: Family Recipes from Italy and California", and "Weeknights with Giada: Quick and Simple Recipes to Revamp Dinner", which topped The New York Times Best Seller list. She has continued to publish new material, including "Happy Cooking" in 2015, and most recently "Giada's Italy" in 2018.
A Successful Businesswoman
Building on her experience in the kitchen, Giada created and launched her own kitchenware line too, in a deal with Target, including stainless steel pots and pans, utensils and other cooking tools. Furthermore, she has also launched her own pasta brand and various sauces, the sales of which have also contributed to her wealth.
Are you keeping up with @GDeLaurentiis' essential dishes? Check back weekly for more! https://t.co/2X5Fijfwhn pic.twitter.com/SzCHKXoidH

— Giadzy (@Giadzy) October 20, 2018
Giada De Laurentiis Net Worth
Since launching her career, Giada has become a famous chef and restaurateur, and well as producing cooking implements and various foodstuffs. So, have you ever wondered how rich Giada De Laurentiis is, as of late 2018? According to authoritative sources, it has been estimated that Giada De Laurentiis' net worth is as high as $20 million. Pretty impressive don't you think?
Giada De Laurentis Personal life, Marriage, Divorce, Children
What do you know about Giada's personal life? Giada is one of those celebrities who often shares the ups and downs from their life behind the scene. With that said, Giada was married to fashion designer, Todd Thompson, from May 2003 to September 2015, during which relationship the two welcomed a daughter, named Jade Marie De Laurentiis-Thompson.
New Boyfriend
Following her divorce, Giada became focused on her career and raising her daughter, but a new romance emerged. Since 2015, Giada has been in a romantic relationship with television producer Shawn Farley, who is known as the producer behind shows such as "Steve", "Rachel Ray", and others. Recently, she spoke about remarrying, stating that she will never say never and that anyything is possible.
This decadent side dish is celebration-ready!RECIPE: https://www.giadzy.com/posts/food/whats-cooking/450244/make-it-a-party-with-giada-s-cheesy-mashed-potatoe

Posted by Giadzy on Tuesday, November 13, 2018
Giada De Laurentiis Internet Fame
Over the years, Giada has become extremely popular on social media platforms, especially Twitter, Instagram and Facebook. Her official Twitter account has over 1.8 million followers, with whom she has shared her recent career endeavors, including the newest recipes she prepares on her shows, among many other differing posts. Giada is also popular on Instagram, on which she has more than 1.2 million followers, with whom she has shared details from her career, but also from her personal life, including time spent with her daughter Jade. You can find Giada on Facebook as well, on which she has also around 1.2 million fans.
So, if you aren't already a fan of this prominent celebrity chef, television host, and restaurateur, then this is a perfect opportunity for you, just skip over to her official pages.