Chris Perez Wiki Bio, wife Selena Quintanilla, kids, net worth, family, height
• Chris Perez is a renowned American songwriter, guitarist and author, and a member of Selena y Los Dinos.
• He had his early education and developed a keen interest for Carlos Santana's music.
• He left Shelly Lares to start music business, along the line joining several other music groups such as Selena Y Los Dinos, Chris Perez Band, Kumbia Kings and A.B Quintanilla.
• He wrote a book in memory of his beloved wife, Selena – "To Selena, With Love".
• He is on Instagram, Twitter and Facebook and has a net worth of $1.2 million.
Chris Perez is a name hard to forget in the history of American music; not only for his Grammy Award or his exceptional contribution to the world of music, but for the loss of his beloved wife, Selena Quintanilla. Many music lovers and his fans would not forget in a hurry, Chris's documentary in 2007 in tribute to his slain wife entitled 'Making of Selena: 10 Years Later.' It is never easy to lose a distant friend, let alone a beloved wife, a partner and someone you have spent quality time with in public and private life.
Life for Chris hasn't been easy, from childhood struggles to making a career and building a family, and when the couple seems to be enjoying their life, the unexpected struck and took away his beloved. Many are wondering how the famous guitarist is coping in the midst of the turbulence he has been through. How is he dealing with the reality of his loss? We bring you background information about the famous American musician, and also the story of life without Selena. You will read about his career; how is he moving on with music? You will learn about his early life, his family and education. We will take you through his personal life. What is his marital status now after Selena; did he remarry and how are his children? Come with us as we x-ray Chris Perez in this thought-provoking article about the Grammy Awards winner!
Who is Chris Perez?
He is a Mexican American, born to Gilbert Pérez and Carmen Medina in San Antonio, Texas, USA on 14 August 1969. He grew to become a renowned American songwriter, guitarist and author, and a member of Selena y Los Dinos. His exploits in the music world are not without due recognition from those that matter in the industry, including the Grammy.
Early life
He was born into a home that faced separation at an early age; his parents went their separate ways when Chris was only four years old. He took an interest in music right from an early age, with interest in playing guitar. He also followed some notable artists, as his favorites include Iron Maiden, The Scorpions, and Ozzy Osborne.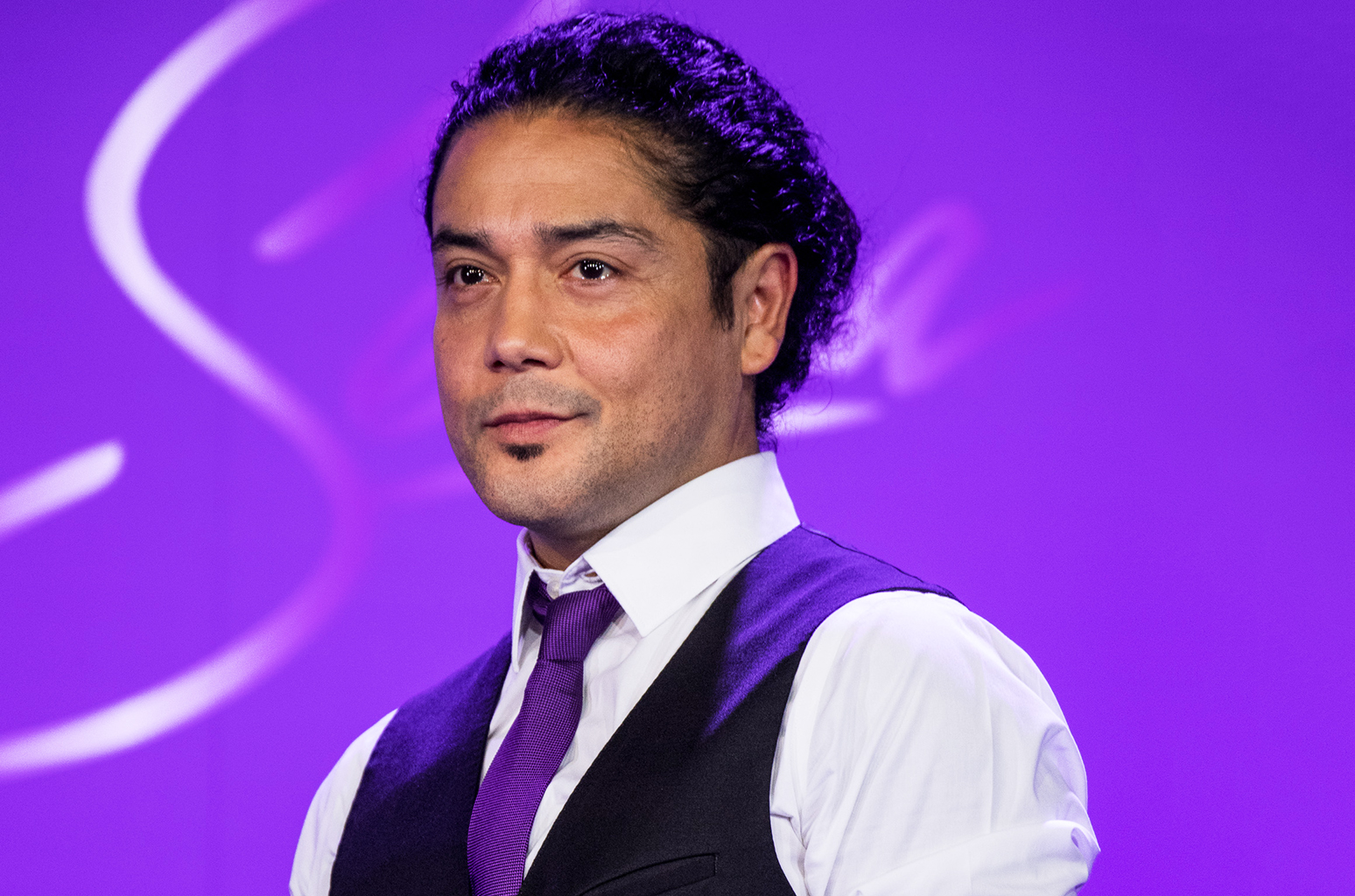 Education
His father was a software engineer, but the son didn't take after him. Instead, he had his early education and developed a keen interest for Carlos Santana's music. Chris went to Thomas Jefferson High School, and while in middle school learnt to play the French horn, and joined the school's band.
Although his mother forbade him to learn the electric guitar because of the negative perception of rock 'n' roll music of the time, Chris's interest in this instrument made him ignore his mother and learned independently. His subsequent mastery of the guitar would open the door of a career for him in music, that eventually made him an icon with so many accolades later in his life.
Career
At the age of 17, Chris left his mom unannounced for California, to live with his dad and build a career for himself.
Library job
When he arrived in California to live with his dad, he got his first job in a library for low pay, to keep life going and prepare for his break when it arrived.
Tejano Music
In 1986 he signed with Tejano music on the invitation of Tony Lares. to join the Shelly Lares band, performing a mix of folk and country music in Spanish and English. Although this is not his kind of music, he accepted the offer because the income was more than he was getting from his library job. After a while, Tony quit the band thereby giving Chris the opportunity to become the music director of the band, and his contribution as a co-songwriter produced the group's first album in 1989.
Music band exploits
After he honed his guitar playing skills to the admiration of many fans, Chris left Shelly Lares to start music business, along the line joining several other music groups. Between 1989 and 1995, Perez was with the 'Selena Y Los Dinos' band. He then formed his Chris Perez Band which released its first album in 2001 entitled "Una Noche Más" which in English translates to 'One More Night,' but the group later disbanded.
Chris the joined Kumbia Kings from 2003 to 2006, and also played for his former brother-in-law's band, A.B Quintanilla between 2001 and 2008, and his sojourn in the music world continues with many accolades. He currently serves as the guitarist for the Kumbia All-Starz band.
Television shows
Perez exposure in the entertainment world soon opened him up to other opportunities in the television industry. He had several invitations to participate in TV shows which he made good use of, and established himself in the industry. His TV exploits started in 1999 with shows such as – iMi Gente! My People!  He appeared in 2005 for the program Selena ivive, and in 2007 he did a tribute to his late wife entitled Making of Selena: 10 Years later.
Author
In 2012, Chris wrote a book in memory of his beloved wife, Selena – "To Selena, With Love".
Recognitions
Perez is well recognized for his exploits in the music world. He was nominated for and won Grammy Awards in categories in 2000 where he got the best Latin Rock award for his rock band's first album called "Resurrection" and did a tribute song to Selena titled "Best I Can."
Personal life
His relationship with Selena was smooth but did not have the blessing of her dad; as a result, the lovers secretly married in 1992. Selena was the lead singer of the band Chris played for, and their affection developed into husband and wife. It was a sweet love until the untimely death of the music icon was announced, murdered in cold blood on 31 March 1995 by her boutique employee, Yolanda Saldivar now serving a life sentence.
Did Chris remarry after Selena's death?
In 1998, some years after Selena's demise, through a mutual friend by the name John Garza, Chris started another relationship with Venessa Villanueva, and they married in 2001. Seven years into his marriage with Venessa, they separated in 2008 and Chris once again returned to being single. The reason adduced for the breakup, according to his wife in her divorce prayers, was convulsive drinking and irresponsibility on the part of Chris. The divorce resulted in Perez losing all of his assets in child support.
His children
His marriage with Selena did not produce any offspring before her gruesome murder. However, his eventful marriage to Venessa produced a daughter Cassie and son Noah Perez. Chris was so happy with his children and often posted their photos on social media. After separation, the children are with their mother, and Chris was in court over child support which resulted in the loss of his fortunes.
Why was he jailed?
Following his divorce with Venessa, Chris failed to comply with his child support responsibility and a contempt of court order was issued, and he was among Texas top 10 most wanted. His community service sentence was withdrawn and upgraded to Nueces County Jail. According to Judge Missy Medary, Chris's years of disregard for her orders means a disregard of the court, and charged him to consider two things while serving his jail term – to think of his responsibility and the rights of his children.
What is Chris life at this time and what is he doing?
We find out that the storm is over for Chris even though he still misses his late wife. He now lives in Los Angeles, making music and meeting his responsibility as a father to his children.
Social media presence
Perez in on Instagram with over 277,000 followers, Twitter with over 30,000 fans and Facebook with almost 800,000 followers.
HAPPY HALLOWEEN EVERYONE!!!! Be careful out there tonight. I know I will. Remember, I'm WATCHING you! http://t.co/qFNqulWu

— Chris Perez (@ChrisPerezNow) November 1, 2012
Net worth
His awards and various music activities have earned Chris a good income. We have from authoritative sources that his net worth is $1.2 million.