Dahm Triplets Wiki Bio, Parents, Plastic Surgery, Children, Net Worth
• Identical triplets Nicole, Erica and Jaclyn Dahm were born in 1977.
• Initially found popularity through magazine "Playboy" and appeared in other projects such as television shows and films.
• Net worth estimated at $12.5 million as of 2019.
• Appeared in television shows such as "Family Feud", "House Wars", and "The Doctors".
• Have their own separate Instagram accounts and are focused on their children.
Who are the Dahm Triplets?
Nicole, Erica and Jaclyn Dahm, are identical triplets born on 12 December 1977 in that order, in Minneapolis, Minnesota, USA, and best known for initially finding popularity through the magazine "Playboy". They later appeared in other projects such as television shows and films.
The Riches of the Dahm Triplets
How rich are the Dahm Triplets? As of early-2019, sources estimate a net worth that is at $12.5 million, earned through success in their various endeavors. They've tried their hand at various web projects during the latter part of their, career and as they continue their endeavors, it is expected that their wealth will also continue to increase.
Early Life, Education, and Career Beginnings
Very little information is known about the triplets' childhood, including their family. According to an interview, two of them had tiny black ink dots tattooed on their buttocks to help their parents distinguish the three girls when they were babies. They attended public schools in Jordan, Minnesota where they grow up, and after matriculating from high school, all three of them enrolled at the University of Minnesota with the intention of becoming nurses.
However, their career path changed in 1998, when they were discovered and subsequently signed to be "Playboy" Playmates. They became models featured in "Playboy" magazine, which often included nude photographs and centerfold posters. They appeared in the 1998 issue of the magazine and according to them, they tried out for the "Big Ten" issue of the magazine at the suggestion of their father. They are the second set of triplets to be featured in the magazine, following the Brazilian triplets who were featured during the 1993 issue. They were also featured in other issues o the magazine, but only appeared on one cover, the June 1999 issue of "Playboy" Australia, still the first Playboy triplets to appear on the cover of the publication.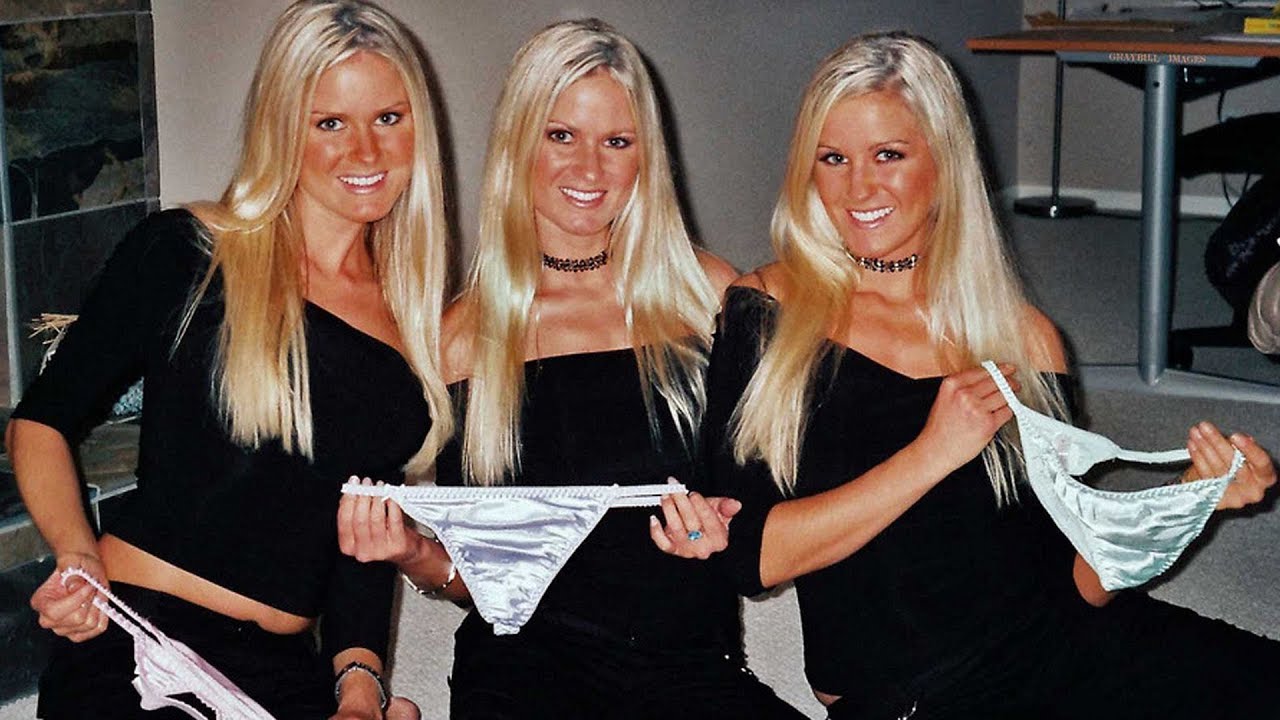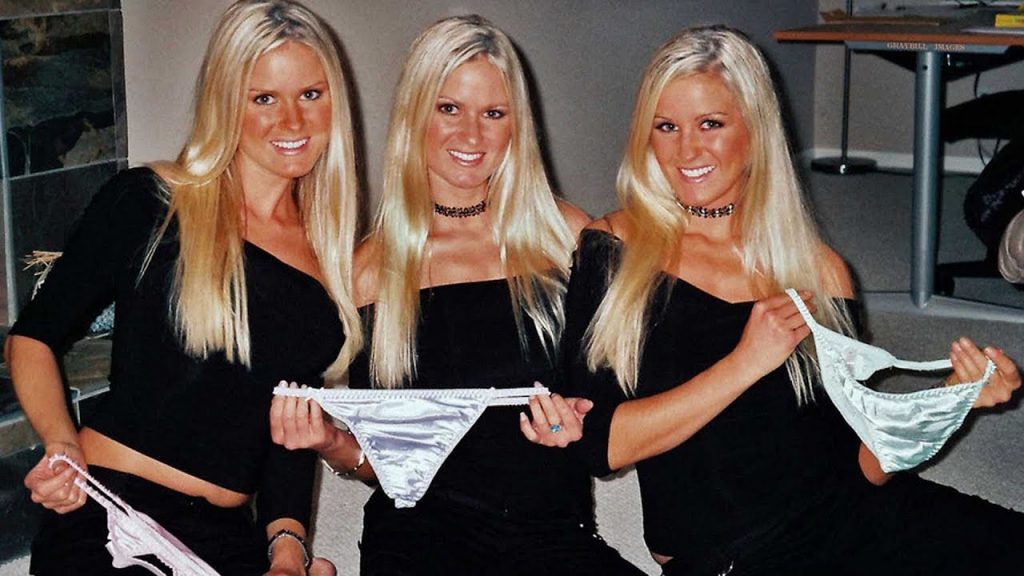 Television Career
In 1999, the trio made their acting debut in the show entitled "Boy Meets World", the sitcom which chronicles the life of character Cory Matthews, played by Ben Savage. Their next appearance would be in the reality show entitled "Renovate My Family", hosted by Jay McGraw. The show's premise is to reach out to troubled families in efforts to help them, and is similar to "Extreme Makeover Home Edition", as they also do home renovation work.
All three appeared in an episode of "Family Feud" alongside their father and an older sister, and also competed in the reality competition show "House Wars", in which they were joined by their father as well as an interior decorator; they won the competition and got to keep the house they renovated. The triplets have also appeared in the game show "1 vs. 100", in which one person goes against 100 others for a chance to win a large cash prize. They've also appeared in several episodes of "The Doctors", in which they mainly discuss their pregnancies, which all happened around the same time.
ALWAYS on Hand!!! @Robin_McGraw while wine tasting in Kelowna, BC #noseycozy #flossyglossy #maelipsglos pic.twitter.com/ZrlUimKH9E

— Erica McGraw (@EricaMcGraw) May 22, 2016
Internet Projects
The triplets previously owned the website Dahm Girls which was active until it closed down in late 2004, featuring a member's area which had photo galleries similar to that of "Playboy". The site was later replaced by jenx3, which are their initials. However, the site was only active for a short time and did not contain any nude pictorials like their previous site. They have appeared in other internet publications, including a pictorial shot by NASCAR racer Dale Earnhardt Jr for the Playboy Cyber Club's celebrity photographer feature.
Aside from pictorials, the three tried their hand at a cooking website called "Triplets Gourmet", but it was also a short lived project as the site is no longer functioning. They opened a YouTube account also called TripletsGourmet that is no longer active – the channel only posted one video, which is a collection of recipes. They also discussed the usefulness of freezing gourmet food, but after making the video in 2008, they left the channel behind. The triplets have also been seen in public events, however, in recent years they've been inactive, focusing more on their respective families.
Personal Lives and Social Media
For their personal life, it is known that Nicole Dahm married Michael Kelly and they have two children together. Erica Dahm married the son of Dr. Phil McGraw, Jay McGraw and they have two children together. Jaclyn Dahm married Billy Dolan, and they also have two children.
The three are active online through separate Instagram accounts, all of them carrying the last names of their respective husbands. Erica Dahm often features pictures of her going out with friends and travelling to various parts of the country with her family. Jaclyn has posted pictures of their family including the triplets, and videos with her children, also staying active through travelling. Nicole Dahm has photos with pets as she mentions that she loves animals, owning pet cats and dogs. She also posts pictures of her family's daily endeavors.
While the three still meet from time to time, they are mostly focused on their children. A lot of them share the same interests, though still maintain some differences that makes them unique. The three don't look to be returning to a career in the entertainment or modelling industry any time soon.