Dana Ashbrook (aka Bobby Briggs on Twin Peaks) Wiki Bio, wife, height
• Dana Ashbrook is an American actor best known for his role as Bobby Briggs in ABC's cult TV mystery horror drama series "Twin Peaks"
• He is part of an acting family, with his father and two sisters being in the entertainment industry
• He has starred in several spin-off shows and prequels of the "Twin Peaks" franchise, as well as in movies and TV series such as "Bonnie & Clyde: The True Story", "The Last Place on Earth", "Crisis Center", "Dawson's Creek", "The Kill Point" and "Crash"
• He is married to American actress Kate Rogal, and is an avid animal lover
• His current net worth is estimated to be around $2 million
Who is Dana Ashbrook?
Dana Ashbrook is an American actor who is perhaps best known for portraying the character of Bobby Briggs in the ABC's cult TV mystery horror drama series "Twin Peaks". Aside from starring in several spin-off shows and prequels of the "Twin Peaks" franchise, Dana is also widely recognized for appearing in movies such as "Bonnie & Clyde: The True Story" (1992), "The Last Place on Earth" (2002) and "The Aggression Scale" (2012) as well as in TV series including "Crisis Center", "Dawson's Creek", "The Kill Point" and "Crash" among plenty of others.
Dana Ashbrook's Early Life
Dana Vernon Ashbrook was born under the zodiac sign of Gemini on the 24th May 1967, in San Diego, California, USA, of American nationality and white ethnicity, one of three children to teacher and amateur actress D'Ann Paton, and actor and Palomar College's Drama Department director Vernon L. 'Buddy' Ashbrook. Dana has two sisters – Taylor Ashbrook who is an actress, director and writer, and Daphne Ashbrook who is an actress as well. Originating from a family with such a rich history in the movie-making industry, it is no wonder that Dana has managed to make a successful acting career himself. Details regarding Ashbrook's educational background haven't been publicly disclosed to the present day.
Dana Ashbrook's Career
Although Dana began his acting career at the early age of 11, with an uncredited appearance in the 1978 horror comedy movie "Attack of the Killer Tomatoes!", his real acting debut occurred in 1987 when he appeared in an episode of the "Cagney & Lacey" TV series. In the course of the next several years, Dana honed his acting skills through a streak of various roles in TV series such as "Knots Landing" and "21 Jump Street", as well as in movies including "Return of the Living Dead II" and "Waxwork" both in 1988, and in the 1989 western comedy horror movie "Sundown: The Vampire in Retreat".
The real breakthrough in Dana Ashbrook's acting career occurred in 1990, when he was cast for the recurring role of Bobby Briggs in Mark Frost's and David Lynch's masterpiece TV series "Twin Peaks". The plot follows the investigation of a homecoming queen's murder in the fictional town of Twin Peaks, and is abundant with supernatural elements and eccentric characters. Despite its short-term run of only two seasons originally, the series quickly earned cult status with the audience, and was honored with three Golden Globes, one Primetime Emmy Award and the Grammy Award. Dana reprised his portrayal of Bobby Briggs in the 1992 prequel movie "Twin Peaks: Fire Walk with Me".
Later that year Dana starred alongside Tracey Needham, portraying Clyde Barrow in the crime drama movie "Bonnie & Clyde: The True Story". In 1997 he was cast for the recurring role of Officer Gary McDermott in the "Crisis Center" TV series, while in 2002 he appeared in the leading role of Rob Baskin in the comedy drama movie "The Last Place on Earth". Between 2002 and 2003, Dana Ashbrook appeared in the recurring role of Rich Rinaldi in the "Dawson's Creek" TV series, which was followed by a streak of guest appearances in television series such as "Deadwood" and "Law & Order: Special Victims Unit". Another memorable appearance of Dana Ashbrook occurred in 2007 when he starred in the recurring role of Tony in "The Kill Point" TV series which was followed by another recurring acting credit – as Jimmy in the TV series "Crash" in 2007.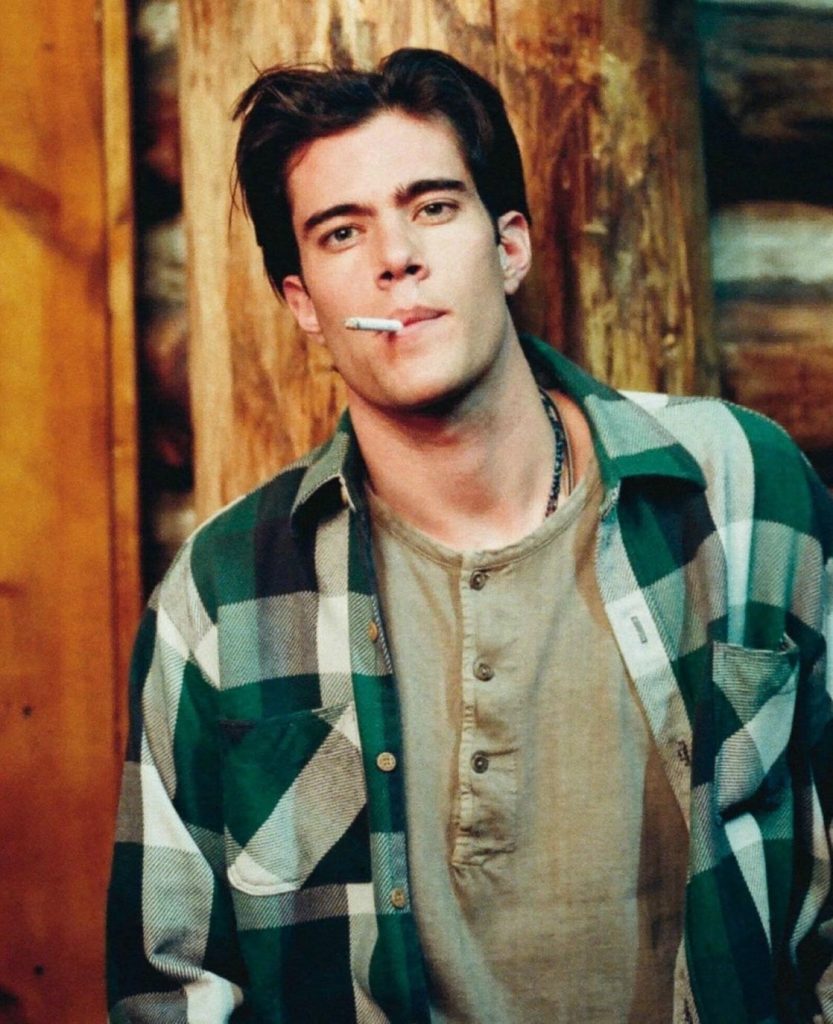 In 2012 Ashbrook made an appearance in the action crime thriller movie "The Aggression Scale" which was followed by a role in the horror movie "Night of the Wolf" in 2014. Later that year, Dana reprised his iconic role of Bobby Briggs in another "Twin Peaks" prequel movie – "Twin Peaks: The Missing Pieces", which he also reprised in the show's third season in 2017 named "Twin Peaks: The Return", that has also earned the Golden Globes as well as Primetime Emmy Award nominations.
Some of the most recent acting engagements of Dana Ashbrook include appearances in the 2018 movies "Restraint" and "Getting Grace", as well as in an episode of "The Resident" TV series. In his acting career so far, Dana had added 65 acting credits to his professional portfolio, including apart from all those mentioned above, numerous guest appearances in popular TV series such as "Jack & Jill", "Charmed", "White Collar", as well as "Blue Bloods", "Psych" and "Chicago P.D." to name a few.
Additionally, alongside a producer, writer and an actor Robert Bauer, Dana Ashbrook is also a co-founder of the Bauerbrook Films production company.
Dana Ashbrook's Personal Life
Despite all his popularity, Dana has somehow managed to keep his personal life quite private and far from the media. However, it had been publicly acknowledged that in 1999 he was dating colleague and Oscar-winning American actress Marisa Tomei. Since 2015, he has been married to a 17-year-younger American actress Kate Rogal, who is most famous for appearing in TV series "Roommates", "Psych" and "The Kill Point" as well as in the action thriller movie "Safe" (2012). Their private wedding ceremony took place on the 15th August 2015, and was held in Pittsburgh, Pennsylvania.
The 51-year-old Dana Ashbrook sports a toned figure and stands 6ft (1.83m) tall. All these 'perks', in addition to his gray hair, make his appearance quite attractive. In his spare time, Dana enjoys playing tennis and basketball, and is an avid animal lover. He currently resides in New York City.
Dana Ashbrook is active on several social media networks such as Twitter, on which his official profile @danaashbrook currently counts nearly 14,000 fans, and Instagram on which his official account @danaashbrook has amassed more than 25,000 followers.
A movie I did called Restraint is showing at the Rhode Island Int. FF. #restraintthemovie directed by @cushmanovich come see it! pic.twitter.com/ZbrVH5BFi6

— Dana Ashbrook (@DanaAshbrook) August 9, 2017
Dana Ashbrook's Net Worth
Have you ever wondered how much wealth this popular American actor has accumulated so far? How rich Dana Ashbrook is? According to sources, it is estimated that Dana Ashbrook's net worth, as of early 2019, revolves around $2 million, acquired through his fulfilling acting career that has been active for almost 40 years.