Danielle Bregoli net worth, height, sister, family, plastic surgery, Wiki Bio
• Danielle Marie Peskowitz is an internet personality and rapper who went by the stage name Bhad Bhabie.
• She became known for a catchphrase she said during an episode of "Dr. Phil".
• She reached 77th spot on the Billboard Hot 100 with her debut single "These Heaux" which made her the youngest female rap artist to debut on the charts.
• She has been touring across North America, Europe and Australia-New Zealand, and has released multiple singles.
• She signed a deal with Copycat Beauty and has been nominated for the Top Social Star Award at the iHeart radio Music Awards.
Who is Danielle Bregoli?
Danielle Marie Peskowitz was born on 26 March 2003, in Boynton Beach, Florida USA, of Jewish and Italian descent, and going under the stage name Bhad Bhabie, is an internet personality as well as a rapper, best known for finding popularity during an episode of "Dr. Phil", in which she said the phrase "cash me outside, how 'bout dat" which became a viral meme. In 2017, she released her debut single entitled "These Heaux" which reached the Billboard Hot 100 chart making her at 14 the youngest female rapper to achieve the feat.
The Net Worth of Danielle Bregoli
How rich is Danielle Bregoli? As of early-2019, sources estimate a net worth that is at $3 million, earned through a successful career in the music industry. Her online popularity has led her to numerous opportunities and as she continues her career, it is expected that her wealth will also continue to increase.
Early Life and Rise to Fame
Danielle's parents dated for a year before her mother became pregnant with her. Her parents broke up when she was an infant, and she never knew her father, but he works as a deputy at the Palm Beach County Sheriff's Office. She was raised primarily by her mother, adopting her surname of Bregoli.
In 2016, she and her mother were invited to be interviewed for a segment on "Dr. Phil" entitled "I Want To Give Up My Car-Stealing, Knife-Wielding, Twerking 13-Year-Old Daughter Who Tried To Frame Me For A Crime" to discuss her behavior. She became irritated at the audience's response to her, leading her to say "Cash me ousside how bout dah" which became a meme. She became known as the "Cash Me Outside' Girl". Her appearance on the show and the catchphrase it created would later become a single recorded by DJ Suede, The Remix God.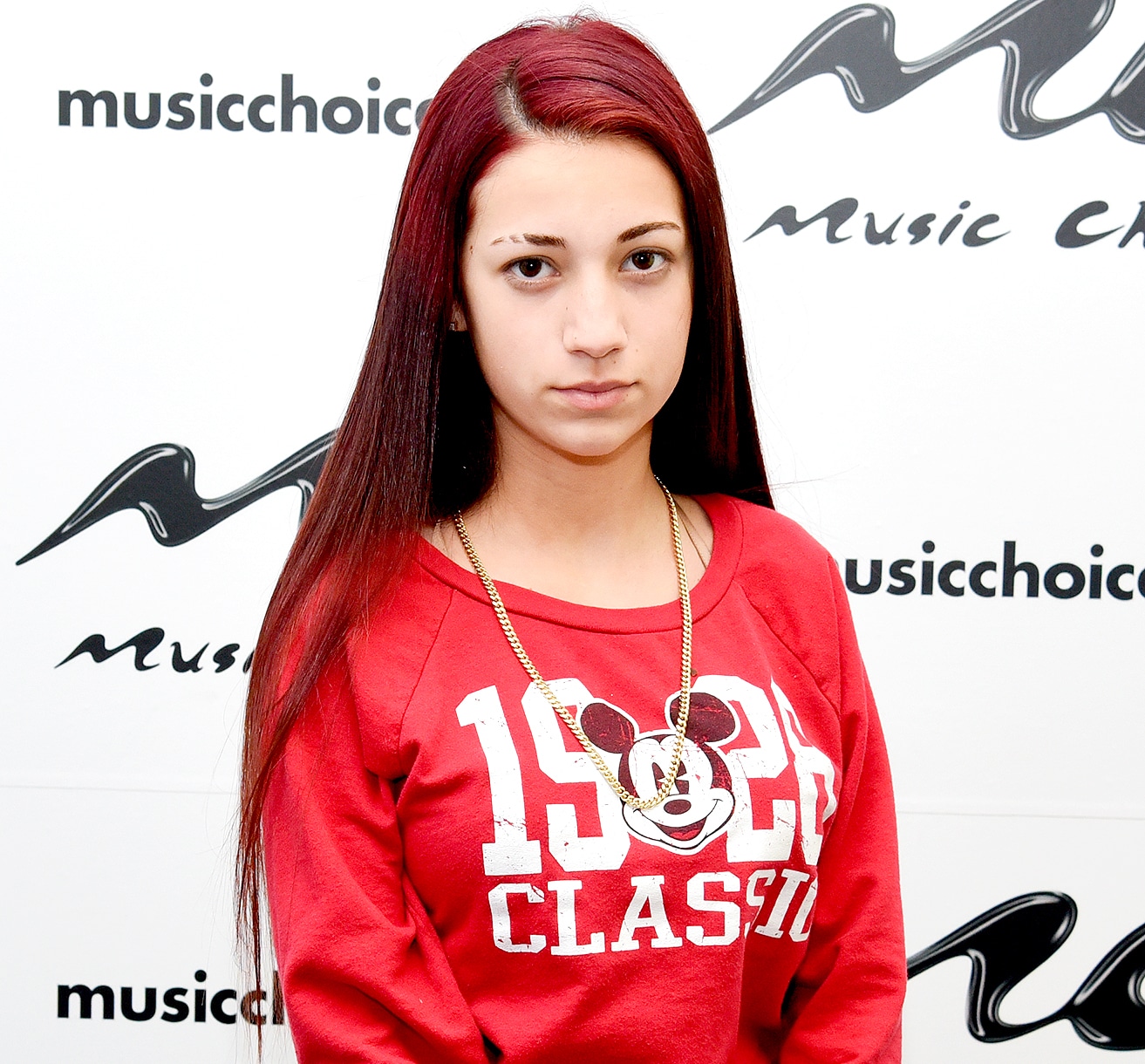 Music Beginnings
The song reached the "Billboard Hot 100" and her fame increased significantly. Following Bregoli's appearance on the show, she spent time at a Utah ranch for troubled teens. She had been arrested for marijuana possession, filing a false police report, and grand theft, which saw her sentenced to five years' probation. She and her mother started suing companies for infringing her intellectual property rights, mainly for using her catchphrase without consent. She was also nominated for a 2017 MTV Movie & TV Award in the Trending category.
During the same year, she got into a fight while boarding a flight which led her to be banned from Spirit Airlines for life. She was also signed by music manager Adam Kluger, who received a strong industry backlash for his decision. They later produced the single "These Heaux" which reached 77th spot on the Billboard Hot 100, which made her the youngest female rap artist to debut on the charts. She was subsequently signed to Atlantic Records for a multi-album recording contract, which led her to start collaborating with other popular artists. She also released the song "Hi Bich" which reached 68th spot on the Billboard Hot 100.
SACRAMENTO!! ? Who rollin thru Harlow's Restaurant & Nightclub on 12/2?! Got something special planned for u biches!! Get ur tix NOW ? http://eventbrite.com/e/bhad-bhabie-harlows-nightclub-tickets-51323038590

Posted by Danielle Bregoli on Tuesday, November 27, 2018
More Music and Endorsement
In 2018, Danielle celebrated her birthday with a new song entitled "Gucci Flip Flops", featuring Lil Yachty and which achieved gold certification. became the third charting single on the Billboard Hot 100 and she received a nomination of Best Female Rap Artist during the Billboard Music Awards alongside Cardi B and Nicki Minaj. She then made an announcement for an upcoming mixtape entitled "15" featuring YG, Lil Baby, and many more, meantime touring across North America and Europe with Asian Doll.
After the mixtape release, several more singles followed as promotions. She continued with the second and third legs of her tour, traveling to Australia as well as New Zealand, and which received good reviews. The following year she continued making music releases, with her single entitled "Babyface Savage" gaining a lot of attention on YouTube, and also charting. She signed an endorsement deal with Copycat Beauty which increased her net worth significantly, although it was controversial as many questioned the brand's decision to partner with her, but others supported the brand, stating that they have good products at a cheap price.
Personal Life and Upcoming Projects
For her personal life, not a lot of information is known about Bregoli's romantic relationships, if any, as she is still young and likely not interested in pursuing romance currently, as she is still busy with her music career.
In 2019, it was announced that she would be making a new reality show through a partnership with Snapchat, entitled "Bringing Up Bhabie", which will become one of many "Snap Originals" – the first season is set to have 12 episodes. According to Snapchat, she is one of the biggest celebrities on the platform. She also continues to make music, and recently worked with Kodak Black for the single "Bestie". Her deal with Copycat Beauty reportedly, increased their sales by 500,000 during the first day of her partnership, and she reportedly made over $900,000 plus a percentage of their sales for six months. It's also been announced that Bregoli will be a part of the iHeart radio Music Awards, as she has been nominated for the Top Social Star Award. The results of the awards have yet to come out.