Dave East height, net worth, age, daughter, wife, family, Wiki Bio
• Dave East, born David Brewster Jr., is a rapper from New York City, USA.
• He gained popularity in 2014 after the release of his mixtape "Black Rose".
• As of early-2019, sources inform us of a net worth that is at $600,000.
• He signed with Def Jam Recordings and released the mixtape "Kairi Chanel" which reached 38th spot on the US Billboard 200.
• He converted to Islam while he was in prison and credits it for bringing discipline into his life.
Who is Dave East?
David Brewster Jr. was born on 3 June 1988, in New York City, USA, of Dominican and Bajan descent. Performing under the stage name Dave East, he is a rapper, best known for gaining popularity in 2014 after the release of his mixtape "Black Rose", which led him to sign with Mass Appeal Records owned by Nas. He has made numerous guest performances in music by other artists, and is a part of the 2016 XXL magazine Freshman Class. He later signed with Def Jam Recordings.
The Wealth of Dave East
How rich is Dave East? As of early-2019, sources inform us of a net worth that is at $600,000, earned largely through a successful career in the music industry. He's also tried his hand at acting endeavors, and as he continues his career, it is expected that his wealth will also continue to increase.
Early Life, Education, and Career Beginnings
Dave spent most of his youth growing up between Queensbridge and East Harlem. At an early age, he displayed a strong affinity towards basketball, and played with the school's team while attending Springbrook High School, as well as for the school's football team during this time.
He also played in the Amateur Athletic Union, joined by future National Basketball Association (NBA) players such as Kevin Durant, Ty Lawson and Greivis Vasquez. After matriculating from high school, he enrolled at the University of Richmond, but later transferred and completed his studies at Towson University. In 2010, he began his foray into the music industry, by releasing the mixtape entitled "Change of Plans', but which earned little in recognition. Despite that, he continued to release music which was his act of commitment to a career.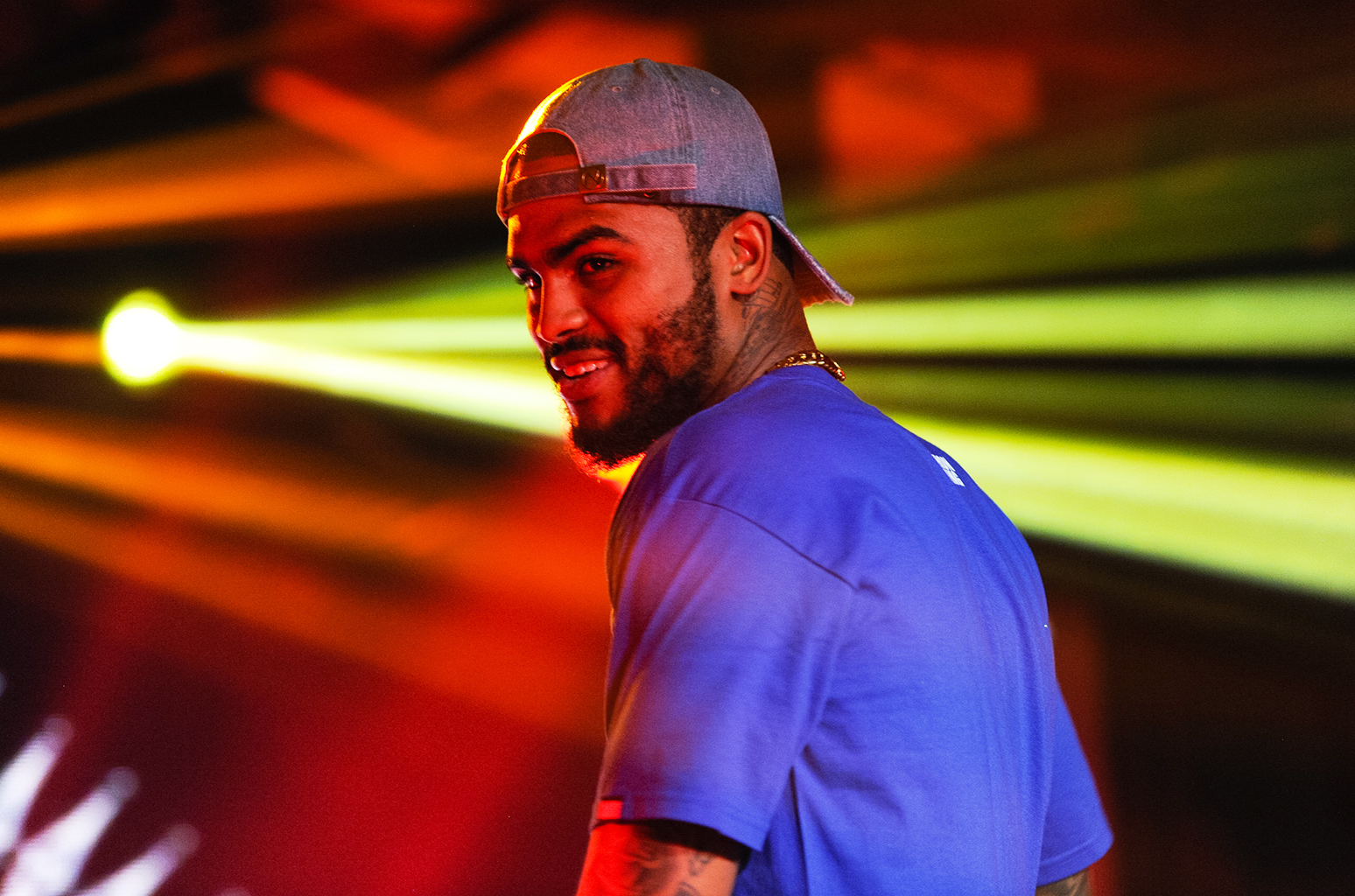 Rise to Fame
East's music included the mixtapes "No Regrets", "Don't Sleep", "American Greed" and "Insomnia", but to help support himself, he periodically sold drugs throughout Harlem. After the release of his sixth mixtape entitled "Gemini", his work eventually reached rapper Nas, who is one of Dave's favorite rappers. He was quickly contacted by Nas who found a connection to him through fellow rapper Jungle whom East was friends with.
In 2014, he became one of the newest signees to Mass Appeal Records, alongside Fashawn, Bishop Nehru, and Run The Jewels. He released his next mixtape entitled "Black Rose" through the label, and his work attracted good reviews from critics. The following year, he released another mixtape entitled "Hate Me Now", which featured other known artists such as Jadakiss and Mack Wilds. In 2016, he was revealed to be a part of the XXL Magazine Freshman Class for the year, and shortly afterwards, he released a joint extended play alongside rapper Kur entitled "Born Broke, Die Rich", and was featured on the "BET Hip Hop Awards" cypher alongside Ms. Jade.
Recent Music Projects and Acting
Dave signed a deal with Def Jam Recordings after negotiations with executive Steven "Steve-O" Carless; the label is known for their focus on hip hop and urban music with popular artists signed such as Justin Bieber, Big Sean and Kanye West. After signing the deal, Dave released the mixtape "Kairi Chanel" which reached 38th spot on the US Billboard 200, then in 201, he made his acting debut in the series entitled "Being Mary Jane". The drama show follows the professional and personal life of television news anchor Mary Jane Paul, and has received a lot of praise, being set to air as a finale television movie in 2019.
After this appearance, he worked on a commercial for Puma's Tsugi Shinsei, and also starred in the music video "It Ain't Me" by Trina. A few months later he released the EP "Paranoia: A True Story" which was supported by the single entitled "Perfect", which featured Chris Brown, and reached ninth spot on the Billboard 200. He then hosted the first annual Goldie Awards, which is a New York City based DJ and producer battle. One of his latest releases is the mixtape "Paranoia 2" intended as a follow up to his EP.
Personal Life and Social Media
For his personal life, not much is known in terms of East's romantic relationships, except that he has a daughter named Kairi Chanel who was the inspiration for his hit mixtape of the same name. He is affiliated with the third oldest crip gang called the Rollin 30s. According to an interview, he converted to Islam while he was in prison, and which he credits for bringing discipline into his life. Prior to conversion, he stated that he was very selfish in his actions, only helping others who helped him, before realizing that this was not a good way to live life.
He has been credited for his lyrics that tell stories of street life, and the way he presents them in a raw manner. He mentioned that some of his influences include DMX, Jadakiss, The Notorious B.I.G. and Snoop Dogg. Similar to numerous rappers, he is highly active online, with an account on the social media website Twitter which he mainly uses to promote recent and upcoming projects. He also has a personal website which links to his social media accounts, and on which he also sells his official merchandise. His latest projects are also displayed on the website.