DC Young Fly Net Worth, Age, Wife, Children, Parents, Family, Wiki Bio
• John Whitfield (DC Young Fly) born on 2nd May 1992 in Atlanta, Georgia
• Became famous for his Vine videos, and also appears in MTV shows "Wild n' Out" and "TRL"
• Raised in the west Atlanta neighborhood of Adamsville and suffered two family tragedies in his youth
• Started his career as a rapper and released his debut song "Westside Connections" in 2014
• Became an actor in 2016 and has an estimated net worth of $5 million
Who is DC Young Fly?
John Whitfield was born on the 2nd May 1992 in Atlanta, Georgia USA, and better known by his stage name and online alias DC Young Fly,  is a 27 year-old rapper, comedian, actor and internet personality. He became famous for his Vine videos, and is also known for his appearances in MTV shows "Wild n' Out" and "TRL".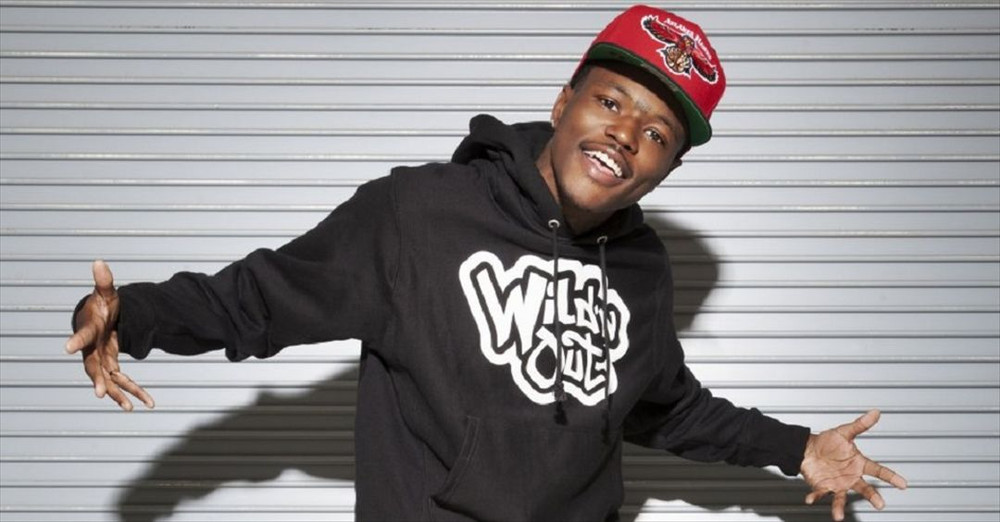 DC Young Fly Bio: Early Life, Family, and Education
DC Young Fly was raised in the west Atlanta neighborhood of Adamsville, in a neighborhood with a high crime rate, and was involved in various drug-related activities since he was 13. His alias is actually an acronym of the name 'Da Crew', which was how he and his closest friends called themselves when they were young. His parents divorced in 2006, when he was 14 years old. He attended Benjamin E. Mays High School in Atlanta, and although he was considered a class clown by his teachers, he was popular and respected among his peers, especially for his comedic antics. Unfortunately, DC suffered two family tragedies at a young age – firstly his brother was murdered in 2011, and two years later his father died after suffering from Alzheimer's disease for several years. Following his brother's murder, DC got the famous tattoo on his forehead, and started his career as a rapper to honor his brother.
Career Beginnings
DC Young Fly made a name for himself when he started filming and posting videos on the Vine platform in 2013; Vine was a short-form video service where users would post six-second-long videos, usually of comedic content. This is where DC's comedic talent really shined, and he soon became one of the most popular content creators on the platform. His videos often featured roasts of various celebrities, such as Kevin Hart, Drake, Meek Mill and LeBron James, and his online popularity proved profitable for his rapping career as well. In 2014, he released his debut song entitled "Westside Connections", and soonwards his second song "M.A.P", followed by singles "Right Now" and "No Weed" in 2016.
Rise to Fame
Even though the Vine platform was shut down in 2016, DC Young Fly managed to stay relevant and increased his popularity even more thanks to his hard work as well as his talents. His television career began when he joined MTV channel's comedy sketch and improv television series "Nick Cannon Presents: Wild 'N Out". The show's premise is to put two teams of comedians against each other in a series of games which are all based on improvisational comedy. DC made his first appearance in the eighth season of the show, and was a recurring member up until season 13. Furthermore, he was asked by MTV channel to be one of the hosts of the "TRL" series reboot, which he accepted, and which premiered in 2017. In addition to this, he began to regularly post videos on his official YouTube channel, and became a YouTube celebrity. His YouTube page now has around 400,000 followers and his videos have garnered almost 22 million views.
However, his involvement with MTV and YouTube did not stop him from further pursuing his rap career. In 2017 he released two rap albums, entitled "The 85 South Live Variety Show" and "Supplyin Pressure". The first album was actually made up of various material from his podcast with fellow rappers Clayton English and Karlous Miller. Some of the most popular songs from the two albums are "FawwwkUMean", "Don't Play With Me", "Trust Issues" and "Dey Hate".
Since 2016, the now famous comedian has ventured into the world of acting several times, starring in films such as "#DigitalLivesMatter" and "Almost Christmas" both in 2016, and "Armed" (2018). In addition, he appeared in television series' such as "Dead House", "In the Cut" and "Mann and Wife".
Personal Life
Regarding his personal life, DC Young Fly and Jacky Oh are in a relationship; although the couple is not officially married, they consider themselves a family and have a daughter named Nova, born in 2016. Jacky Oh is an actress, model, television personality and Instagram celebrity. DC Young Fly and Jacky Oh met on the set of "Wild 'N Out", and both of them and Nova are often featured in videos on DC's YouTube channel. The family currently resides in Los Angeles.
She like em from the hood ?? pic.twitter.com/Icro8brjmY

— DCYOUNGFLY (@DCYOUNGFLY) October 26, 2018
Net Worth
DC Young Fly's career started in 2013, and he has been active in the entertainment industry ever since. So, if you ever wondered just how rich he is, it has been estimated by authoritative sources that the total amount of his net worth is around $5 million, accumulated through his successful career as a rapper, actor, comedian and online celebrity.
Social Media
Both DC Young Fly and his girlfriend Jacky Oh can be found on Instagram. DC's Instagram account boasts nearly eight million followers, and fans can also find DC on twitter, on which he has around 250,000 followers.