DDG (rapper) Wiki Bio, net worth, age, height, meaning, girlfriend, dating
• Darryl Granberry Jr. (DDG) is a rapper and YouTube personality.
• He has earned a net worth of over $750,000 through his online endeavors.
• He created four YouTube channels, a SoundCloud account, and other social media platforms.
• He has collaborated with several other artists and released numerous singles.
• He was rumored to be romantically linked to fellow YouTuber Kellie Sweet, and was engaged to YouTuber Kennedy Cymone, though he later denied it.
Who is DDG?
Darryl Granberry Jr. was born on 10 October 1997, in Pontiac, Michigan USA, and is a rapper as well as a YouTube personality, best known from earning a significant amount of popularity on websites such as YouTube. He has also gained fame on SoundCloud, thanks to releasing several original songs through the platform.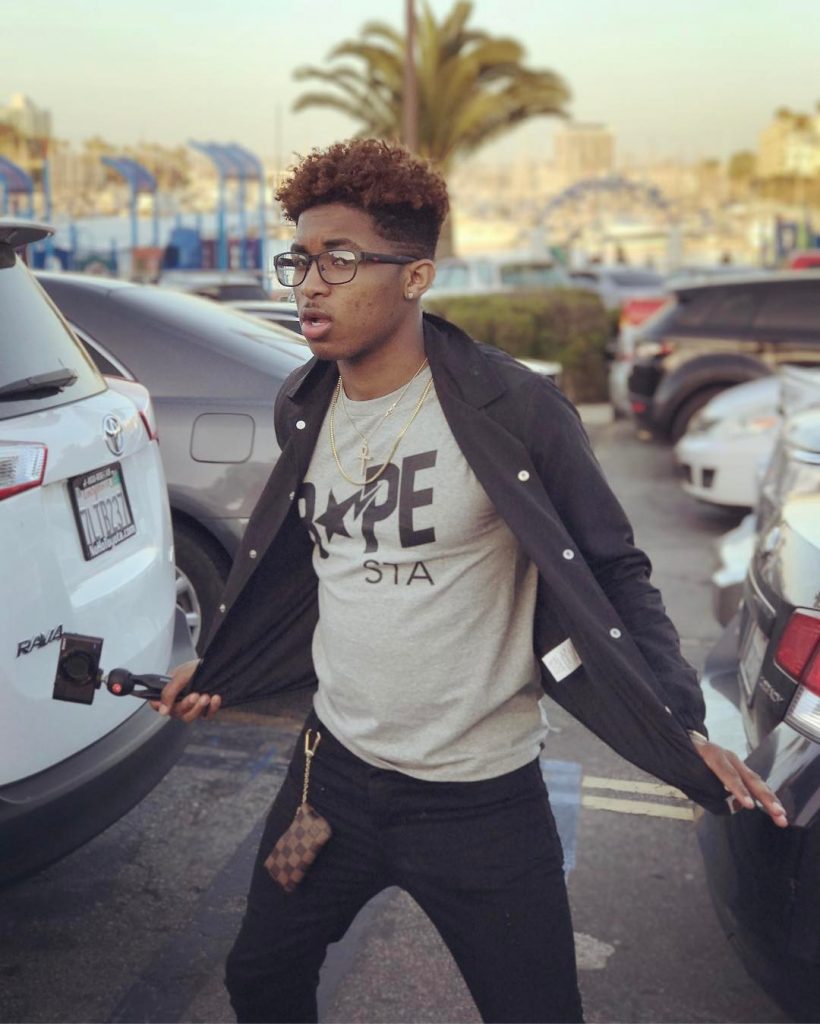 The Riches of DDG
How rich is DDG? As of early-2019, sources estimate a net worth that is over $750,000, earned through numerous successful online endeavors, including collaborating with other YouTubers and rappers over the course of his career. As he continues his endeavors, it is expected that his wealth will also continue to increase.
Early Life and Online Beginnings
DDG's mother works in retail, while his father works in the automotive industry. He grew up with siblings though there is no information available as to how many he has. Growing up, he was interested in sports, and even tried his hand boxing. However, he discontinued it and attended the International Technology Academy, and after matriculating, he then enrolled at Central Michigan University.
While studying in college, he had the idea of posting videos on the video sharing website YouTube. He created his channel in 2011, but it wasn't until three years later that he decided to post videos regularly on his channel. Since becoming active, his channel has grown to over a million subscribers, and attracted over 100 million views. He released numerous comedic content on his channel – some of his most popular videos include "Cheating on Girlfriend Prank", "White People vs. Black People", and "Reacting to My 7 Year Old Niece Cringey". One of the reasons for his rise in fame online has been due to his consistent activity.
Expanding His Reach and Music
DDG decided to expand his content, and created a second channel called PontiacMadeDDG VLOGS on which he posted vlog content, showcasing some of his daily endeavors. The channel also earned popularity and quickly garnered millions of views. Some of his most popular videos include "Brekaing Walmart Employee Ankles" and "A Killer Clown is Roaming my School". He then created a third channel called PontiacMadeDDG Reacts, which is a reaction channel, which as the name suggests has him reacting to certain things. In 2017, he launched his fourth channel called The DDG Family.
He also began creating accounts on other websites to help expand his reach, streaming on platforms such as Twitch and YouNow. He has mentioned multiple times that one of his passions is music – he loves to rap, and one of his earliest influences is Canadian recording artist Drake. After the creation of his SoundCloud account, he started to release his own music – his debut single entitled "Dope" was released free online, and he followed it up with another single entitled "G.O.A.T.", released later in the year.
Music Fame and Recent Endeavors
After the release of his singles, DDG went to work with professional record producers, including TreOnTheBeat and Zaytoven, creating the single "Big Boat" which was intended as a diss track directed at Lil Yachty, and was accompanied by a music video which became very popular on YouTube, earning upwards of 10 million views. In late-2017, he collaborated with Famous Dex and released the single "Lettuce" and then a remix version of "Rubbin' Off the Paint" by YBN Nahmir. Some of his most recent singles include "Run It Up", "Givenchy", and "Take Me Serious", featuring artists such as G Herbo and Blac Youngsta.
He's friends with many rappers, some of whom have featured in his singles, and have mentioned that they have been looking forward to collaborate for a long time. DDG says that his recent releases make him feel that he is on the level with the rappers he's been featured with. He has put a lot more time and effort towards music, and recently landed a record deal with Epic Records. He has been seen performing at various public events, and looks to release more music while also considering a tour, which has slightly affected the amount of content he releases online.
Personal Life
For his personal life, has been rumoured that DDG is romantically linked with fellow YouTuber Kellie Sweet. The two collaborated on various "Girlfriend" videos and many speculated that they were dating, however, both of them confirmed that they were just friends and that they were not interested in taking things further. DDG remained silent about any romance afterwards, though he has released some statements regarding ex-girlfriends.
In 2017, he started dating YouTuber Kennedy Cymone, who has featured in several of his videos, while he's appeared in some of hers. Kennedy is a beauty and lifestyle YouTuber and they stayed together for a year. In 2018 he proposed to her and some of the important milestones of their relationships were posted online. They were seen shopping for a wedding ring together, but their engagement was short lived, and after a few months the two separated; DDG stated that he was never engaged in the first place, and denied all of his previous videos, stating that the ring was just a prank. He also confirmed that he was single, and the two no longer even collaborate.