Who has Madisyn Shipman dated? Boyfriends, Dating History
• Madisyn Shipman is a successful teenage actress, who rose to fame in the role of Kenzie Bell in the comedy series "Game Shakers".
• She has been linked to seven guys over the years, including her co-star, Benjamin Flores Jr. and Instagram personality Andrew Fletcher.
• Madisyn and her co-star Thomas Kuc were rumored to be in a relationship in 2016, but they confirmed they were just friends.
• She was in a relationship with Andrew Fletcher from February 2019 to late 2019.
• Madisyn Shipman is currently single.
Rising star Madisyn Shipman was born in Kings Mountain, North Carolina USA, on 20 November 2002 under the zodiac sign of Scorpio. She is considered as one of the most successful young teenage actresses, who achieved enormous popularity starring in the role of Kenzie Bell in the comedy series "Game Shakers", broadcast on Nickelodeon from 2015 to 2019. Her accomplishments in the world of acting have helped her to stand out among many other celebrity teenagers. Moreover, it led her not only to catch the immense attention of female audience but also to steal the hearts of a few young and handsome boys.
Over the years, the teen actress has been linked to seven guys, and possibly more! We've compiled a list, so you can find all details about her love life. Just keep listening!
At the time she reached popularity with the role of Kenzie in "Game Shakers", Madisyn Shipman was rumored to be in a relationship with her co-star, Benjamin Flores Jr. He is also known as a rapper, who goes by his stage name Lil' P-Nut. They met each other when they started working on the set of "Game Shakers", in which he landed the role of Triple G. Madisyn and Benjamin became friends while filming the series,, and it was noticed that the duo started hanging out a lot more off set as well, and sharing pictures of themselves with their fans.
They became so close that it created a lot of suspicion that something was going on between them, and that they were actually in a relationship, regardless of their ages.
Madisyn and Benjamin supposedly started their romance in February 2015, but their relationship didn't last long since they parted ways in May of that year. While many believe this to be true, we think that they were just friends and nothing more. In her interviews, Madisyn always refers to him as her best friend. They have frequently made red carpet appearance at various events, such as the 2017 Nickelodeon Kids' Choice Sports Awards, alongside their co-stars Thomas Kuc and Cree Cicchino.
Following those rumors, Madisyn then sparked the rumors of an affair with Casey Simpson in July 2015. He is also involved in the film industry as a professional actor, probably best recognized for starring in the role of Ricky Harper in the Nickelodeon comedy series "Nicky, Ricky, Dicky & Dawn". Madisyn and Casey were frequently seen together on various occasions, leading their fans to think that they were a couple. However, neither of them confirmed their romance, so we believe that the two of them were just inseparable friends.
Relationship with Logan Patrick
In late 2015, the "Game Shakers" star fell in love with a guy, named Logan Patrick. Little is known about him except that he is a non-celebrity guy who comes from her hometown.
They went public with their relationship in January of the following year, when Madisyn announced it by sharing their cute snaps on her official Instagram account. According to J-14 magazine, she posted one selfie with the caption, "I sure am missing this guy right now, but in 2 weeks I get to see him," with a heart emoji. The two obviously fell in madly love with each other, as the young actress was quite open about their romance, so she continued to share lots of their photos, showing their love to everyone. They enjoyed hanging out together and having fun, but something went wrong, and with a few months they ended their relationship in April 2016. It could be that her busy schedule was the main reason for their split, although she never confirmed it publicly.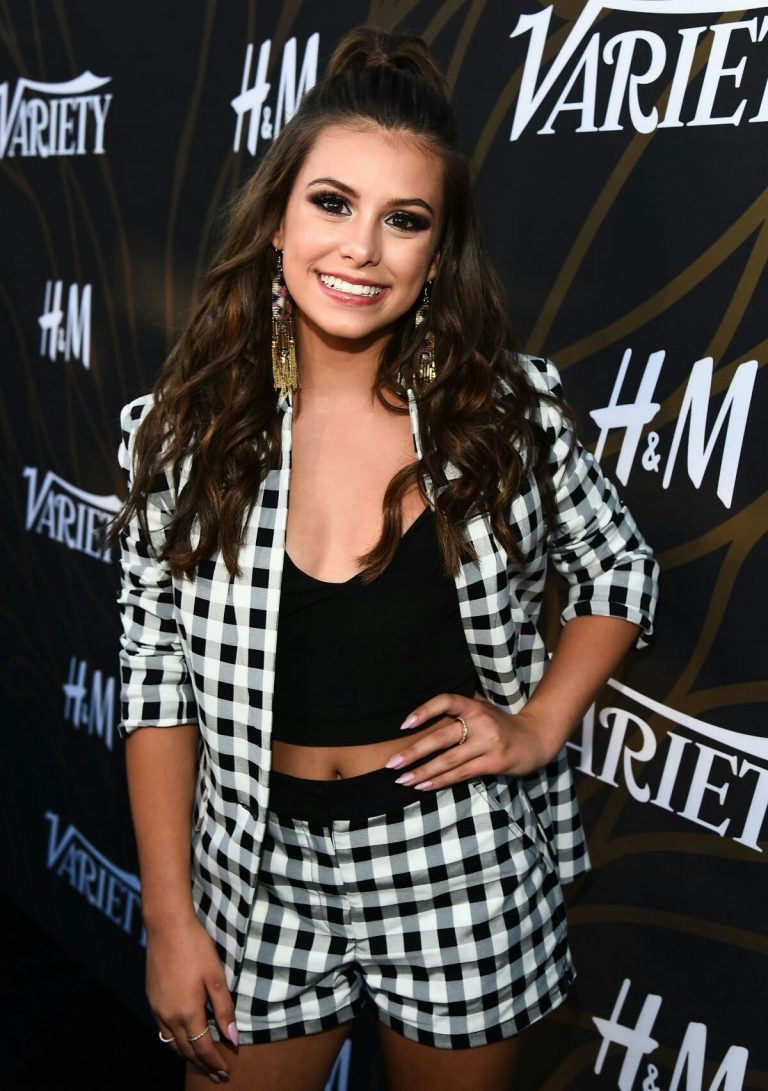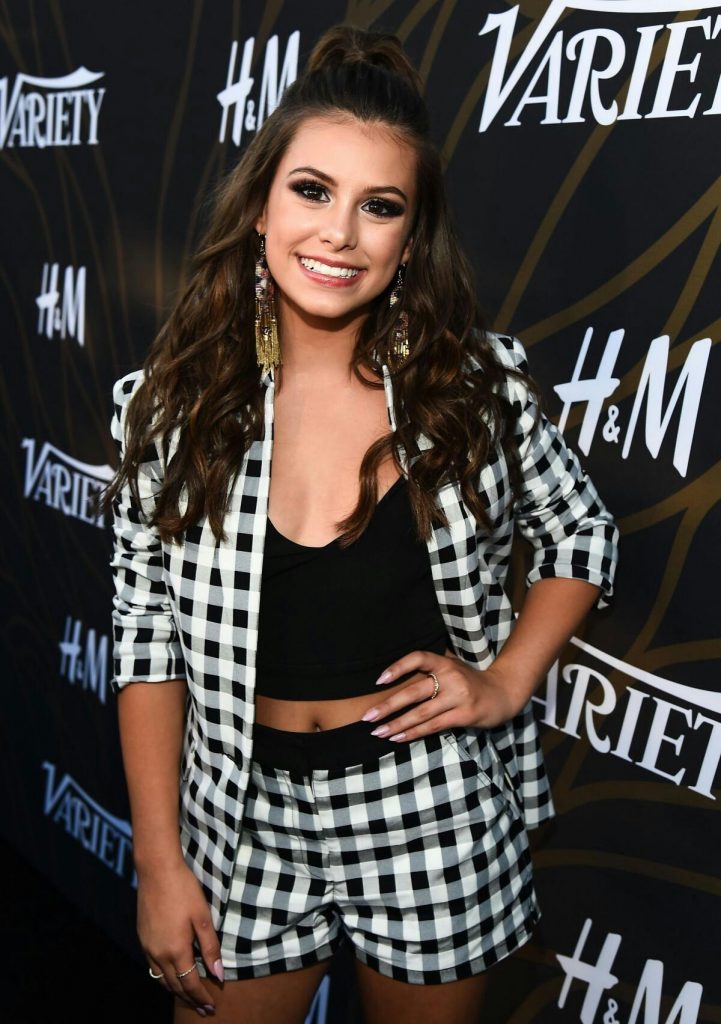 We hope that they remain on good terms.
The hit series "Game Shakers" not only brought Madisyn enormous popularity all over the world, but also many friendships with her co-stars, including with handsome up-and-coming actor Thomas Kuc. They met each other on the set when they started filming the hit series, moreover, their on-screen characters, Hudson Gimble and Kenzie Belle, were romantically linked. In real life they became close friends, and it didn't take long until their on-screen romance convinced their fans that there was something more between them. It was speculated that they started their off-screen romance in October 2016, but that it ended in January 2017.
However, the beautiful actress had already tried to shut down those rumors in her interview with Newsday magazine, saying, "Thomas [Kuc] is my number one best friend — I love him to death. I feel we have a special bond because I had the biggest crush on him in Season One. Mind that, I don't have a crush on him anymore; he is my best friend! He sees me like a sister and I see him like a brother, so we are cool." Whatever really happened in private between Madisyn and Thomas remains a mystery!
Madisyn Shipman and Asher Angel met each other for the first time when her best friend made an appearance in his show. They immediately hit it off and became close friends. In April 2017, she posted their selfie on her Instagram account and wrote in the caption "Dodgers game with this one" with heart and winking face emoji. In no time, their fans started to speculate that they were dating, though he was just 15. However, both of them denied it and claimed that they were just friends.
She opened up about their friendship in her interview for YSB Now site, saying, "We're really good friends. We have a lot of mutual friends. My best friend Molly — she was on Andi Mack, so that's kind of how we met I guess. And then, whenever he came out to LA one time, we went to a Dodgers game. And it was a lot of fun." She then continued, "He has such an amazing voice. I love his voice so much," and added, "He's so sweet and his heart is so big because he's always trying to find a way to help others."
Romance with Sean Sexton
Madisyn Shipman then set off the rumors that she had an affair with a boy named Sean Sexton, from September to November 2018. Maybe the dating rumors were true but they managed to hide their love from the public eye. Anyway, little is known about them in the media.
Relationship with Andrew Fletcher
In February 2019, Madisyn Shipman was rumored to become romantically involved in a relationship with famous Instagram personality and social media influencer Andrew Fletcher, when she posted their photo on her official Instagram account and wrote in the caption, "Here's to chasing your dreams in one of your favorite dresses" with a heart emoji. It was clear that they were an item, and the apparently happy couple continued to share their cute snaps on their social media accounts. In May of the same year, they even made red carpet appearance at the YSB Now and Jordana Cosmetics' Young Hollywood Prom event, which took place in Los Angeles, California. She then shared a series of photos taken during the ceremony on her Instagram account with the caption, "Prom '19 was amazing with you!" with a heart emoji.
However, it seems that the couple went their separate ways in late 2019, since she stopped sharing their photos, and Andrew deleted the photos he'd posted alongside the beautiful actress. Whatever the reason for their breakup, we hope they remain friends after all!
Current Relationship Status
Madisyn Shipman isn't known to be romantically linked to any guy since ending her relationship with Andrew Fletcher. So, it is believed that the attractive Nickelodeon star is single at the moment. She stands for one of the most adorable teen actresses in the world, so it's likely that she will continue to steal men's hearts in the future! You probably won't need to hold your breath for too long