Deborah Norville Bio, Age, Husband, Weight Loss, Net Worth and Salary, Family
• Deborah Norville is a long-serving anchor on American TV and a Cable Hall of Famer.
• She graduated summa cum laude from the University of Georgia and started her career with WMAQ-TV.
• She is an Emmy Award-winning news anchor, bestselling author and lecturer.
• She is married and has three children, and was awarded the "Mother of the Year" award in 2014.
• She has lost weight by reading food labels and preparing her own meals.
In the Spotlight: Deborah Norville
Deborah Norville is an American TV journalist and entrepreneur; she is the anchor of "Inside Edition", a TV news magazine she's been a part of since March 1995, making her one of the longest-serving anchors on American TV, and who has been hailed as one of the Cable Hall of Famers. She has won several awards as well for her honest and sometimes brutal coverage.
Early life and Education
Deborah Anne Norville was born on the 8th August 1958, in Dalton, Georgia USA, to parents Rita and Zach Norville. She has two siblings, Patti Slivers and Cathy Amos, who are both now executives in Norville Industries.
With dreams of becoming a lawyer, Deborah enrolled into the University of Georgia, but life took a turn and she shifted careers, studying for a BA in Journalism. While a student, she served in the University's Student Judiciary, and was an active member of the Delta Delta Delta Sorority. She graduated summa cum laude with a GPA score of 4.0, and was awarded First Honor Graduate by Phi Beta Kappa.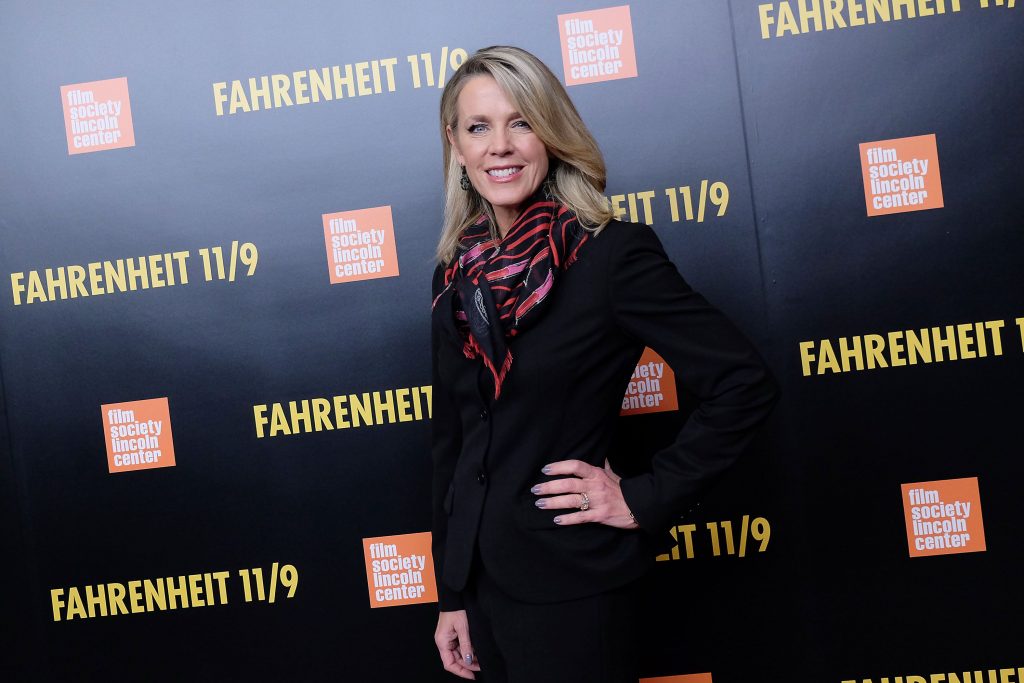 Career
As a student, she interned for Georgia Public Television, and worked on the show "The Lawmakers". She became a news reporter at WAGA-TV5 in Atlanta, and conducted a live interview with President Jimmy Carter in her senior year. She left Georgia and went to Chicago where she signed a contract with WMAQ-TV, but her career didn't blossom just yet, and only began to spark when she joined NBC "News at Sunrise" in 1987, actually the only female anchor. She was able to increase the ratings of the show by 40%, and that paved her way to popularity.
By 1989, Deborah had become a news anchor of "Today", and won her first Emmy Award for her coverage of the democratic uprising in Romania. In 1991, Norville began hosting the primetime program broadcast for NBC, "The Deborah Norville Show: From Her Home to Yours", in which she featured newsmaker interviews and listener calls. After that stint, she returned to covering news and joined CBS News. She reported for "Street Stories" and "48 Hours", winning her second Emmy award for her coverage of the Mississippi floods in 1994.
In 1995 she joined "Inside Edition", a steady commitment and main contributor to her net worth over more than two decades to the present day.
Big milestone for us at @InsideEdition 30 Seasons on the air! Thanks to you viewers who made it possible! https://t.co/QdFRMoBJk1 pic.twitter.com/TdNodttRks

— DeborahNorville (@DeborahNorville) January 10, 2018
Deborah Norville as an Author
However, Norville is also a best-selling author and lecturer. Her first book, "Back on Track: How to Straighten Out Your Life When It Throws You a Curve" was published in 1995. Her more recent book, "Thank You: Making the SCIENCE of Gratitude Work for You" in 2007 detailed the connection between gratitude, cognitive function and energy, and became a best seller in both The New York Times and in South Korea. She also co-authored and contributed to the series, "Chicken Soup for the Soul", and is also the author of several self-help books, and two best-selling children's books.
These days, Norville manages to combine her work with family responsibilities, but also finds time to sit on Viacom Corporations' board, including having responsibility for the company's compensation committee.
Relationships
Deborah has rather love story, dating her then boyfriend now husband. Her family has been very supportive of her love life, and they set up the blind date for her. She first met Karl Wellner in 1985, and established a long-distance relationship with him. They married in 1987 and have stayed loyal to each up to this day. They are parents to three children together, named Mikaela, Kyle, and Nikki.
Net worth
Fresh from Uni, she went straight into broadcast journalism. She received a generous salary from the beginning, which increased as her experience and talent grew. She has also been part of various shows, and together with income from her written works, Deborah has amassed a net worth estimated by sources at over $6 million, as of early 2019.
Dorothy as the Mother of the Year
She was rewarded with the "Mother of the Year" award by the American Cancer Society in October 2014. It was such a beautiful moment, most especially when it was her husband, Karl who gave her the award.
Journey to Weight Loss
Many were inspired by Deborah's journey to weight loss in the previous year of 2013. According to her, the transformation should have been done a few years previously, but she didn't have the inner will to do it, even though she hated standing on the red carpet with her zipper almost bursting. It was her visit to the doctor and the discovery of her family's medical history that awakened her will to really try and make changes in her life.
When asked how she made it, she said that the change should start in ourselves. She started reading labels and becoming conscious of what she eats. She paid attention to her sugar intake, and limited her intake of anything that ends in "-ose" such as fructose, lactose and others. Preparing her own food was a part of her weight loss journey. Right now, Deborah is feeling healthier and a lot happier with her body.