Orla Brady – "The Foreigner" and "Into the Badlands" star's Wiki Biography
• Irish actress, Orla Brady, born in 1961 and is 58 years old
• Received an education from Loreto Convent and École Internationale de Mimodrame de Paris
• Married Nick Brandt in 2002 and has no children
• Appeared in films such as "The Foreigner" and "Into the Badlands"
• Has a net worth of over $3 million
If you're lucky, you'll look as good as Orla Brady in your fifties. This Irish woman shines with charm and beauty, so it's no wonder why producers choose her for the roles of strong, independent women.
Private Life of Orla Brady
Orla Brady was born 58 years ago, to be precise, on 28 March 1961, in Dublin, Ireland, where she lived until her seventh year. Orla, her parents Patrick and Catherine and three siblings, lived in Bray, County Wicklow, a small town just 15 miles from Dublin.
Since her parents were dedicated Catholics, Orla attended Loreto Convent in her hometown, and later Ursuline Convent in Dublin, both dedicated to educating girls. Over the next few years, Orla moved frequently. When she decided to start her acting career, she went to London, but since 2001, she's been living in Los Angeles, California, US.
Orla's Foreign Education
Orla Brady has always been a free spirit, and so gave-up strict Catholic beliefs and to began doing what made her happy. Ireland wasn't the best place for her. so in 1986, she went to Paris where she continued her education at the prestigious theatre school L'École Philippe Gaulier, and also studied at Marcel Marceau's École Internationale de Mimodrame de Paris.
As a teenager, Orla Brady was insecure about her look. In an interview, she explained where her doubts come from: 'I was a bit overweight as a teenager, which may be why I'm more comfortable playing with clothes than showing my body. Luckily, the actress overcame this phase, and now at the age of 58, with her slim athletic body, and height of 5ft 7ins, Orla Brady apparently looks better than ever.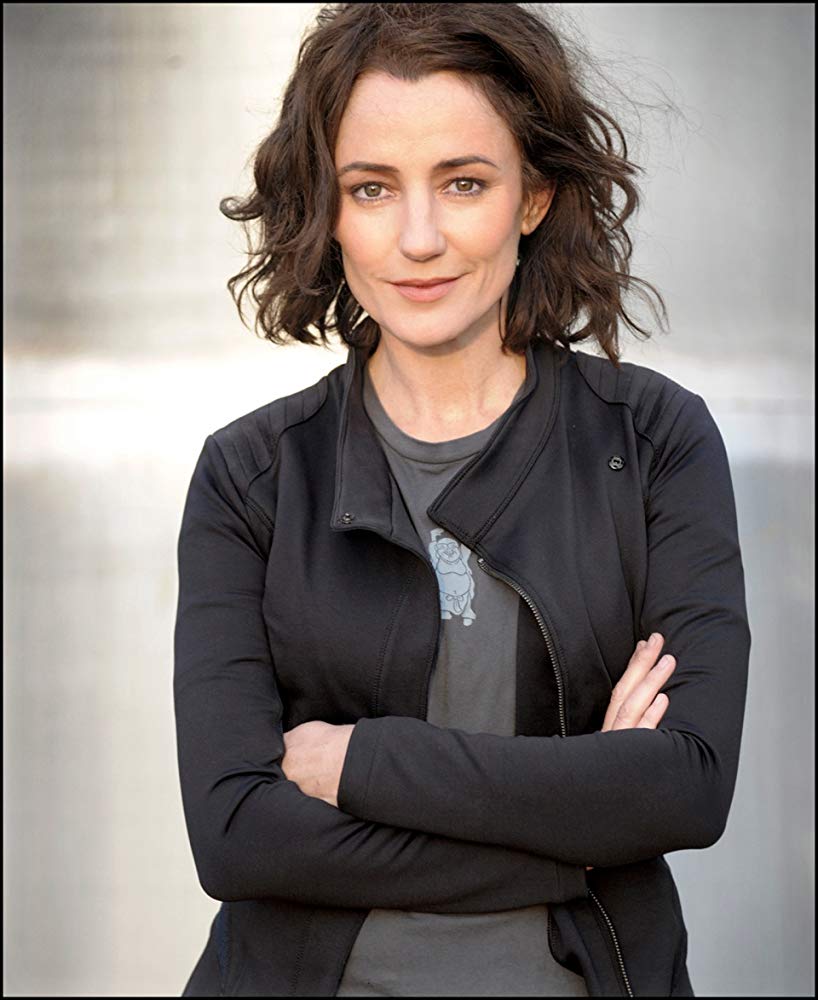 Is Orla Married?
Unlike the character that marked her career (Siobhan Dillon from "Mistresses"), Orla Brady isn't prone to scandals. Since 2001 when she met Nick Brandt, a famous photographer, she knew that they were meant to be. The couple dated very briefly, and soon married in 2002, in the Chyulu Hills in Kenya. This is proof that this couple doesn't live a typical Hollywood life. Orla and Nick have no children, but they enjoy a peaceful family life.
Orla Brady's Career
In the late eighties, Orla was not sure if she wanted to appear in front of the camera. She decided to push her luck as a model; her artistic photos became part of the painting guide "The Illustrator's Figure Reference Manual," and it's interesting that her figure served as a basis in making several art pieces.
Along with drama studies, Orla started her career in the theater. Her professional debut was in the play "Blinded by the Sun" at London's National Theater. Acting in several pieces, the actress has gained a good reputation and recommendations, which was an impulse for Orla Brady to turn herself to TV and the big screen.
Her first TV appearance was a minor role in TV series "Minder," back in 1993, and the following year, she shot her first movie, the Irish drama "Words Upon the Window Pane." For the next few years, her career didn't flourish – there were only a few episodic roles in various series, including the very popular "Absolutely Fabulous." In 1997, Orla got one of the leading roles in the series "Noah's Ark," finally proving her acting qualities to the audiences in Ireland and Britain.
Turning to Hollywood
In 2001, Orla Brady decided it was time to make some career changes; next stop – Hollywood. Right after moving to Los Angeles, she joined the cast of the legal drama "Family Law," and appeared in the last two seasons. Then there was a minor role in "Nip/Tuck," followed by her appearance in the historical drama "Empire" in 2005.
In the following years, Orla Brady tried to balance between the US and UK, appearing on TV screens in both countries. One of her more remarkable performances was in the role of promiscuous attorney Siobhan Dillon in the British series "Mistresses," starring in all 16 episodes from 2008 to 2010.
We've shed (fake) blood, real sweat and the odd tear..so please come watch our finale tonight ⚔️ #IntoTheBadlands pic.twitter.com/0b8dvcdXAN

— Orla Brady (@orla_brady) May 22, 2017
Back in the States in 2010, she appeared in "Fringe," and from 2012 Orla was one of the main characters in the fantasy drama "Eternal Law," but due to poor ratings, the series was canceled after just one season.
As a fan of the popular series "Doctor Who," Orla Brady was thrilled when she was offered the role of Tasha in the Christmas Special "The Time of the Doctor," released in December 2013. The series and the cast received excellent critiques.
Orla Brady's Recent Projects
The peak of Orla's career happened in 2015, with "Into the Badlands." She was one of the lead characters, but doesn't appear in every episode. The series is still on air, but the finale is scheduled for May 2019, due to lowering ratings.
As far as Orla's movie career is concerned, until 2017, the Irish lady had no notable roles. That year she starred in "The Foreigner" along with Jackie Chan and Pierce Brosnan, playing Brosnan's wife, and no doubt envied by many women around the world.
As for her wealth, Orla Brady may not be at the top of the best paid celebrities, but she is quite busy. Several nominations for prestigious awards such as Saturn and IFTA show how much the audience and critics appreciate Orla. Her net worth is authoritatively estimated at over $3 million, as of early 2019.