DeVore Ledridge (Bizaardvark) Wiki Bio, net worth, body, boyfriend, family
• DeVore Ledridge is an American actress and social media personality
• She is best known for her role in the Disney TV series "Bizaardvark"
• She is currently single with no children
• Her net worth is estimated to be around $300,000
• She is an advocate against bullying and her biggest acting inspiration is Dove Cameron
Who is DeVore Ledridge?
Katherine DeVore Ledridge was born in Lexington, Kentucky USA, on 13 June 2001 under the zodiac sign of Gemini; her nationality is American, and ethnicity North American. DeVore is best known for her acting career but she is also a social media personality. Her father is Roger Ledridge II, while her mother's name is Vanessa Conder-Leddrige, and she has a younger brother named Harrison Ledridge. She matriculated from School for the Creative and Performing Arts and is about to start attending college, as she will be 18 this summer. DeVore is currently residing in Los Angeles.
https://www.youtube.com/watch?v=rseij-2EotM
Career
DeVore made her first appearance in the TV series "Clique Wars" in 2014, after which came the role which made her popular in 2016 –that of "Amelia" in the Disney TV series "Bizaardvark". The audience loved the series, and claimed how DeVore is a great actress and how the completely suited her.
She is one of those people who built themselves a career around their YouTube channel, launching her own channel on 31 December 2013. She didn't post anything in about two and a half years, and then her first video named "FIRST VIDEO!!!" landed on 21 March 2016, appearing in it with singer Bryana Salaz. It was a start for her as the video attracted a large audience. It took some time until she uploaded her next video – "Q&A Video!!!!!" on 9 September 2016 – people would ask questions below her video, and DeVore would answer them. She only has three more videos uploaded, as she is not as active as other YouTubers. Her last video "BESTFRIEND'S DO MY MAKEUP" was uploaded on 10 July, 2017. As of today, Devore's channel has over 42,000 subscribers, and has attracted about half a million views on all of her videos combined.
Devore was also popular on the Musical.ly platform – she had about 330,000 followers on it, and was uploading videos in which she was lip-syncing her favorite songs. Musical.ly was then sold and combined with TikTok – you can find her videos there now.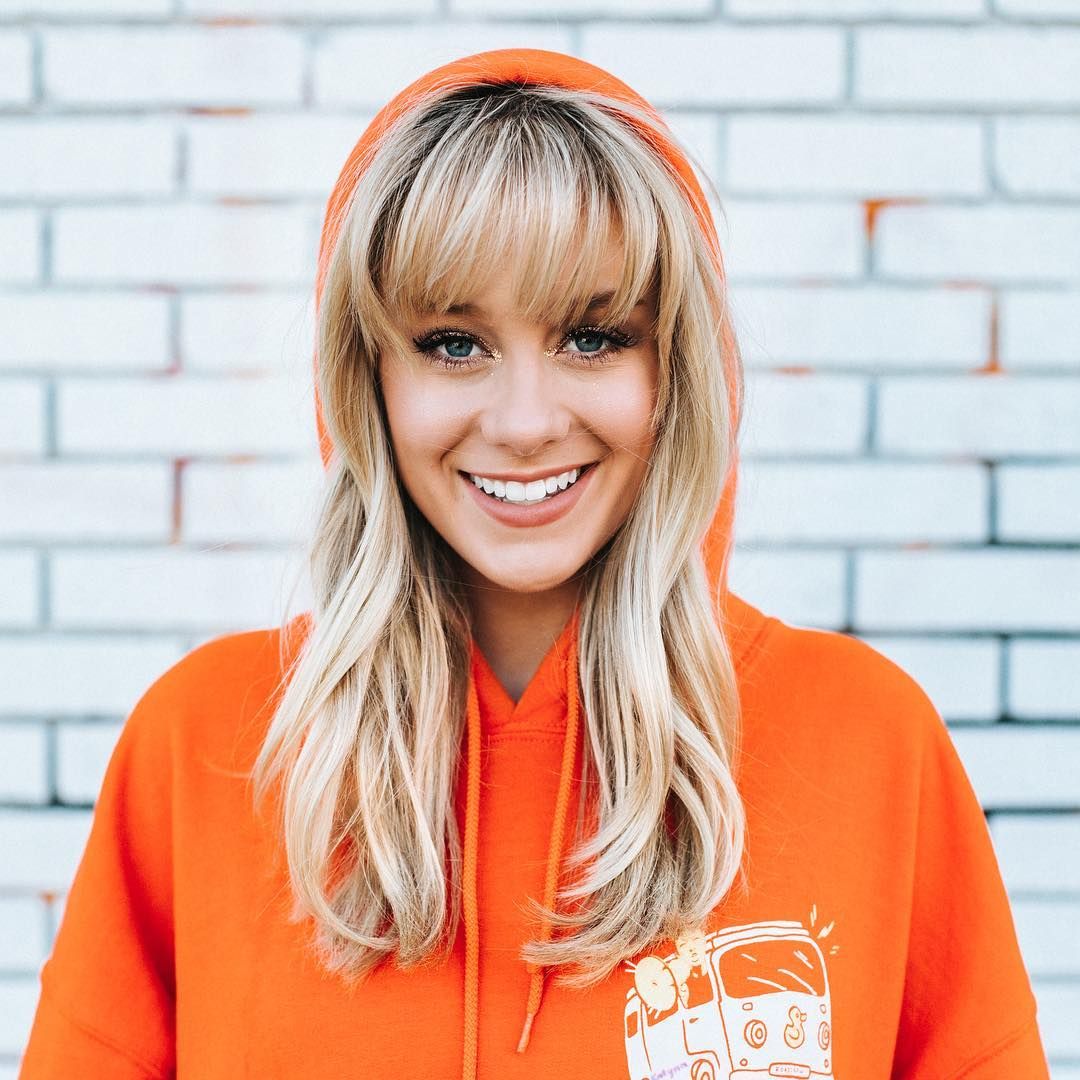 "Bizaardvark"
"Bizaardvark" premiered on the Disney Channel on 24 June 2016; it's an American TV comedy series about Frankie and Paige who are two best friends in their teens, and like to make funny songs and comedic videos, which they started posting on their "Vuuugle" channel, managing to gather over 100,000 subscribers. The story follows them and shows them making their videos and how they share them with other Vuuuglers. The show has three seasons with a total count of 56 episodes; DeVore plays Amelia Duckworth, also called the star of Perfect Perfection, but changed her name in the third season to Imperfect Imperfection.
On IMDb, Bizaardvark has a disappointing rating of 3.8/10; critics didn't like it, but teenagers did, and they are the ones who mostly watch it.
Personal life
DeVore is not sharing much about her personal life. but she is still very young so there is not much to talk about. She is currently said to be dating a social media star Camerin Kindle, who is two years older than her. The couple started dating in January 2017 but there are rumors that they split at the end of the same year. So DeVore is definitely still single at 17 and she has no kids.
Appearance and net worth
DeVore has long blonde hair and blue eyes. She is 5ft 5ins (1.65m) tall and weighs about 112lbs (51kg). Her vital statistics are 32A-24-33 and she has a banana shaped body. She has no tattoos, but claims that she would like to get one in the future.
According to authoritative sources, DeVore's net worth is estimated to be around $300,000, mostly earned from "Bizaardvark" – she hasn't played many other roles.
Trivia
DeVore is very active on social media. She has her own community page on Facebook with 2,800 followers, and on Instagram with 500 posts and almost 800,000 fans. She is less active on Twitter, with over 800 tweets and 22,500 followers. DeVore loved making her family and friends laugh when she was younger; she can play several instruments including piano and guitar too, all self-taught. When she was 12, she participated in IMTA Talent Showcase in LA, then appeared in her first national commercial alongside John O'Hurley – a famous actor known for his role of J. Peterman in "Seinfeld", who also lent his voice to characters in "Tarzan & Jane" in 2002 and "Phineas and Ferb" from 2008-2015. DeVore says how acting is something that she wants to do for the rest of her life. Her dream is to have a role in a live-action movie.
She is a very good horse rider, and loves riding and jumping horses. She loves to go shopping just as most girls of her age, and taking photos of graffiti and other street art. She is afraid of swimming with the fishes. She is advocating against bullying. DeVore tweeted how her biggest acting inspiration is Dove Cameron. Her favorite movie is "Moana", while her favorite show is "Walking Dead".