DJ Akademiks Wiki, Age, Net Worth, Real Name, Jail, Height, Brother, Bio
• DJ Akademiks (Livingston Allen) is a Jamaican born YouTuber and DJ
• He has a net worth of $460,000
• He grew up in Jamaica and moved to the US at age 10
• He created his own website called "Late Night Creep" which covers the latest news in the hip hop industry
• He has been involved in several controversies and is in a relationship with glamor model and social media personality Angelica Ggx
Who is DJ Akademiks?
Livingston Allen was born in 17 May 1991, in Spanish Town, Jamaica, and is a DJ as well as a YouTuber, best known for his YouTube channel called DJ Akademiks on which he publishes videos on social issues, mainly in a satirical manner. He also discusses rumors and stories within the hip hop community, covering the biggest personalities in the genre. He manages other YouTube channels too.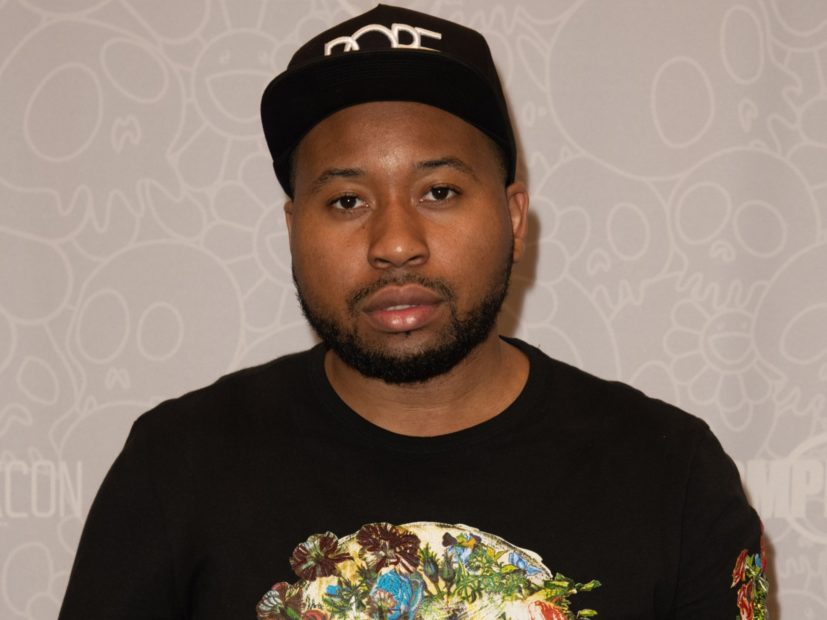 The Net Worth of DJ Akademiks
How rich is DJ Akademiks? As of early-2019, sources inform us of a net worth that is at $460,000, earned largely through a successful career on YouTube. His online popularity has opened up numerous avenues for him to increase his wealth, and as he continues his career, it is expected that his wealth will also continue to increase.
Early Life, Education, and Career Beginnings
DJ Akademiks spent his early childhood in Jamaica, but at the age of 10 he moved along with his family and settled in the US in 2001. He had a lot of difficulty adjusting to the new culture and his new school, and to help him acclimate to his surroundings, he spent a lot of time with other Jamaicans in the area.
A lot of his friends were fond of hip hop music, and his interest in the genre also developed during this period. After matriculating from high school, he enrolled at Rutgers University in New Jersey, where he studied for a degree in Biomathematics. After graduating, he furthered his studies by working towards a master's degree in Math Finance. Around this time, he started dabbling in music production, and served as a DJ for the college radio stations on weekends.
Transition to YouTube
His popularity as a DJ allowed Akademiks to be invited to events, parties, and other activities that required a DJ. His fame increased and so did his net worth. Videos of him as a DJ started getting shared online, and soon his reach expanded to the entirety of New Jersey. Over the next two years, he continued to work as a DJ, but his consistent interest in the hip hop industry led him to start developing his own website, which would be called "Late Night Creep".
His website covered the latest news in the hip hop industry, and after a year of building the blog, he started to gain a lot of traffic. He began to explore other topics as well, including his personal opinions, issues with the industry, and rumors, then in 2012, he created the YouTube channel entitled "LateNightCreepVids" to talk about entertainment news in a satirical manner. The popularity of his channels led him to feature a few known names, such as Charlamagne the God and Ms. Drama. In 2015, the popularity of his channel skyrocketed after he began uploading videos of the 2015 Summer Jam Fest Jersey incident, which saw the arrest of 61 people. He later changed the name of his channel to DJ Akademiks.
Controversies
In 2018, DJ Akademiks became a part of a controversy after a rival blog Hip Hop Overload started claiming that Akademiks was an informant working for federal agents, to help bring down the rapper Tekashi69 for racketeering. The blog stated that Tekashi's former manager Kifano Jordan called him a fake best friend of the rapper, and agreed to an informant role to help him avoid being charged with obstruction of justice. If found guilty, he would have to spend at least five years in prison.
Following these allegations, DJ Akademiks approached the media company TMZ to proclaim his innocence. In a public statement, he said that he has never been questioned nor co-operated in any of the issues he's been accused of. He also said that the defendants were good people. Kifano Jordan's lawyer also made a statement denying his client had been in any interview that implicated someone in crime. Many believed that Akademiks was the likely target due to his videos which can be seen as incriminating. He's also been known to share otherwise private information on his streams and on his social media to continue to gain the attention of the public.
Personal Life and Social Media
For his personal life, it is known that DJ Akademiks is in a relationship with glamor model and social media personality Angelica Ggx, who is known for a significant followership on websites such as Instagram. The two had a notable public argument while Akademiks was streaming on Twitch. Due to his popularity and connections in the hip-hop industry, he has a lot of high profile friends. According to several sources, he is one of the main reasons why Gucci Mane was able to return so quickly to the studio following his release from prison.
Similar to numerous YouTubers, Akademiks has expanded his reach to other social media websites, including Twitter and Instagram. He mainly uses his social media accounts in the same way as his YouTube account, acting more akin to news accounts but focused more on hip hop industry-related news. He also posts a few thoughts, and promotes recent projects as well as recent videos. Aside from his DJ Akademiks account, he also manages other YouTube accounts, though they are more vlog related, or cover other topics he's interested in.