Drew Fuller (aka Chris Halliwell) Wiki Bio, net worth. Is he married or gay?
• Drew Fuller is an American actor best known for his role in TV fantasy-drama series "Charmed" and "Army Wives".
• He was born in Atherton, California and grew up in Newport Beach.
• He rose to prominence with modeling and commercial work before his acting debut in 1999.
• His net worth is estimated at $1.5 million.
• He is married to Ceara McAuliffe, but there is no information about when and where they married or if they have children.
Who is Drew Fuller?
Drew Fuller is an American actor who has achieved prominence primarily with the roles of Chris Halliwell in the TV fantasy-drama series "Charmed" (2003-2006), and as Trevor LeBlanc in the TV romantic war-drama series "Army Wives" (2007-2012), among numerous other roles he has secured so far in his career.
So, do you want to find out more about Drew Fuller, from his childhood years to most recent career endeavors, including his personal life as well? If yes, then stay with us for a while, as we introduce you to this award-winning actor.
Drew Fuller Wiki: Age, Childhood, and Education
Born Andrew Allan Fuller on the 19th May 1980, in Atherton, California USA, he spent his childhood in Newport Beach with his younger sister Hilary. Unfortunately, that is all that Drew has revealed about his childhood – information about his parents, including their names and vocations remains unknown, as do details about his education.
Career Beginnings and Modeling Career
Drew was discovered by chance; a friend of the family had his picture on the cover of UCLA Magazine, which received the attention of an agent. This was when he was only 12 years old, but Drew at first denied every offer until he turned 16, when he started his modeling career, and was soon working for Prada, Tommy Hilfiger, and Club Med. Gradually, Drew was improving his career, and in no time got to take part in commercials alongside Britney Spears, for such brands as J. Crew, Toyota, Pepsi and Subway, among others. Furthermore, he appeared in the music video for the song "Wherever You Will Go", performed by the rock band The Calling.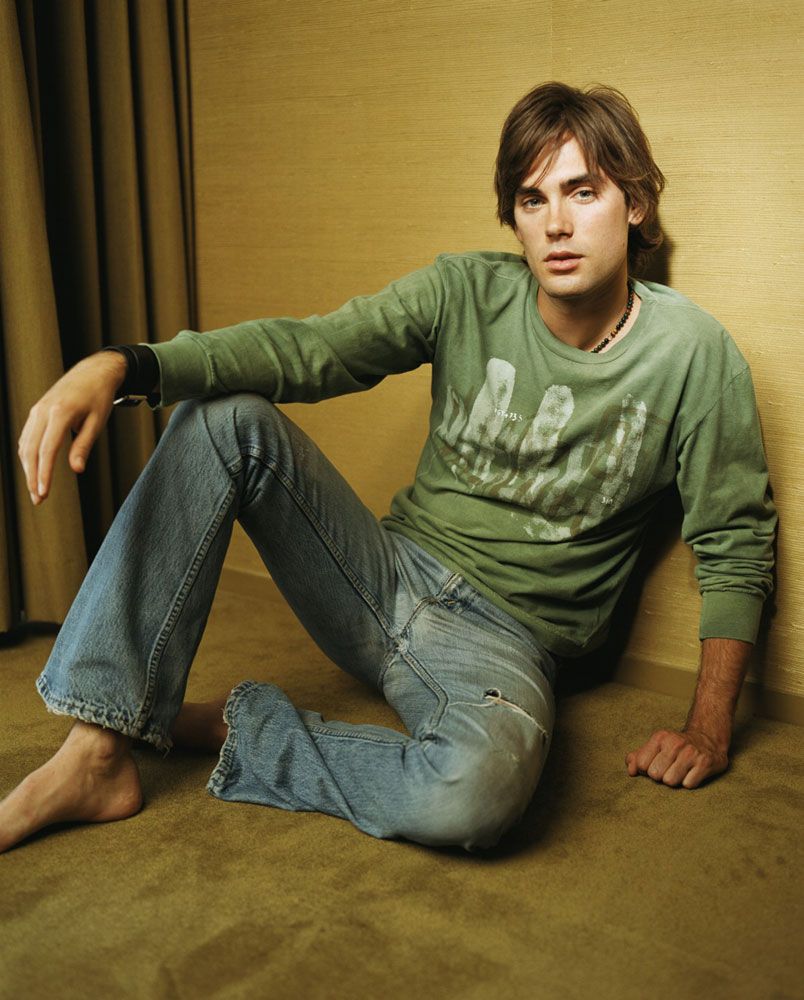 Beginning of Acting Career and "Charmed"
Drew's acting debut happened in 1999, when he portrayed Tom in the TV series "Partners"; although a minor role, it propelled him further into the acting world, and in 2000 he played Paul St. Clair in the fantasy horror film "Voodoo Academy". Two years later, Drew starred in the horror-drama film "Vampire Clan", next to Alexandra Breckenridge and Timothy Lee DePriest, while in 2003 he joined the cast of the popular fantasy drama series "Charmed", as Chris Halliwell, remaining in the show until its end, appearing in 25 episodes which made him quite popular, not only with the public but also with casting producers and directors.
Rise to Stardom and "Army Wives"
He continued his rise to stardom in the next few years, first with the role of David Glover in the action film "Final Contract: Death on Delivery" in 2006, while in 2007 he was chosen for his most prominent role to date, as Trevor LeBlanc in the TV series "Army Wives", and remained in the series until 2012, appearing in 104 episodes, which not only increased his wealth but also his popularity. While in the series, he sought other acting engagements, and as a result starred in the action film "The Kane Files: Life of Trial" in 2010.
After his stint in the series ended, Drew became focused more on film roles, and would star in the action film "Fatal Instinct", then in the romantic comedy "Perfect on Paper", both in 2014, and three years later had the lead role in the drama film "Beyond Brotherhood". Most recently, Drew appeared in an episode of the TV series "All Wrong" in 2018, and is working on the short film "Magnetic Plasma for mass(es) Enlightenment". Recently, Drew made an appearance at the Wizard World Comic Con in Cleveland, alongside Holly Marie Combs and Brian Krause.
Drew Fuller Net Worth
Since launching his career, Drew has featured in over 30 film and TV titles, all of which have contributed to his wealth. So, have you ever wondered how rich Drew Fuller is, as of early 2019? According to authoritative sources, it has been estimated that Fuller's net worth is as high as $1.5 million, which is rather impressive, don't you agree? Undoubtedly, Drew's wealth will become even higher in the upcoming years, assuming that he successfully continues his career.
Drew Fuller Personal Life, Marriage, Wife, Children
What do you know about the personal life of this prominent actor? Well, if you wondered, Drew is married to Ceara McAuliffe, however, there is no further information about their marriage, including when and where the couple met, where they married, and if they have children or not.
In his free time, Drew enjoys playing basketball, likes to surf and occasionally snowboards. To speak further of his hobbies, Drew is an amateur tennis player, and an avid motorcycle racer.
2019… pic.twitter.com/qPbaLgqQhS

— D R E W F U L L E R (@drewfuller) January 1, 2019
Drew Fuller Internet Fame
Over the years, Drew has become quite popular on social media platforms, especially Instagram and Twitter. His official Instagram page has over 70,000 followers, with whom he has shared his most recent career endeavors, such as his appearance in the music video for the song "The Bad List", performed by Z Berg and Ryan Ross. You can find him on Twitter as well, on which he has more than 55,000 followers with whom he has shared his ideas, opinions and interests, such as his opinion on the Blockchain technology.
So, if you aren't already a fan of this prominent actor, then this is a perfect opportunity for you to become one, just skip over to his official pages and see what he is up to next.