Skyler Samuels (The Gifted) Wiki Bio, feet, age, husband, parents, body
• Skyler Rose Samuels (born April 14th 1994) is an American actress and fashion model.
• Her first major role was in 2007, in the show "Wizards of Waverly Place".
• Skyler graduated from Stanford University in 2016 with a degree in Marketing and Intellectual Property.
• She is currently starring in the TV series "The Gifted" and has had roles in "American Horror Story: Freak Show" and "Scream Queens".
• Skyler has an estimated net worth of $2 million.
Who is Skyler Samuels?
Skyler Rose Samuels was born in Los Angeles, California USA, on 14 April 1994 under the zodiac sign of Aries. She is best known for her acting career although she also works as a fashion model. Her parents are Scott Samuels who is a US Marshal, and Kathy Samuels a TV producer. She has a big family – three brothers named Jack, Cody and Harrison, and a sister named Heather.
Early life
She started acting as soon as she turned 10, with her first noticeable appearance was in a single episode in the sitcom "Drake & Josh" in 2004. She was featured in other sitcoms for an episode or two, including "The Suite Life of Zack & Cody" and "That's So Raven" both in 2005, and appeared in a couple of short movies in 2005 as well, such as "Mary Jo" and "A Host of Trouble".
She eventually graduated from Stanford University with a degree in Marketing and Intellectual Property, taking some time off but returning later and graduating in June 2016.
Career
Her first more serious roles started in 2007, appearing as Gigi Hollingsworth in "Wizards of Waverly Place", and the part which helped her career a lot was in "The Gates" in 2010 – a TV crime-drama-fantasy series about a police officer in a suburban neighborhood in which vampires, werewolves and witches live, but the show didn't go past season one. It seems as Skyler didn't have much luck in 2010 and 2011, because she also starred in "The Nine Lives of Chloe King" in 2011, which didn't go past season one either.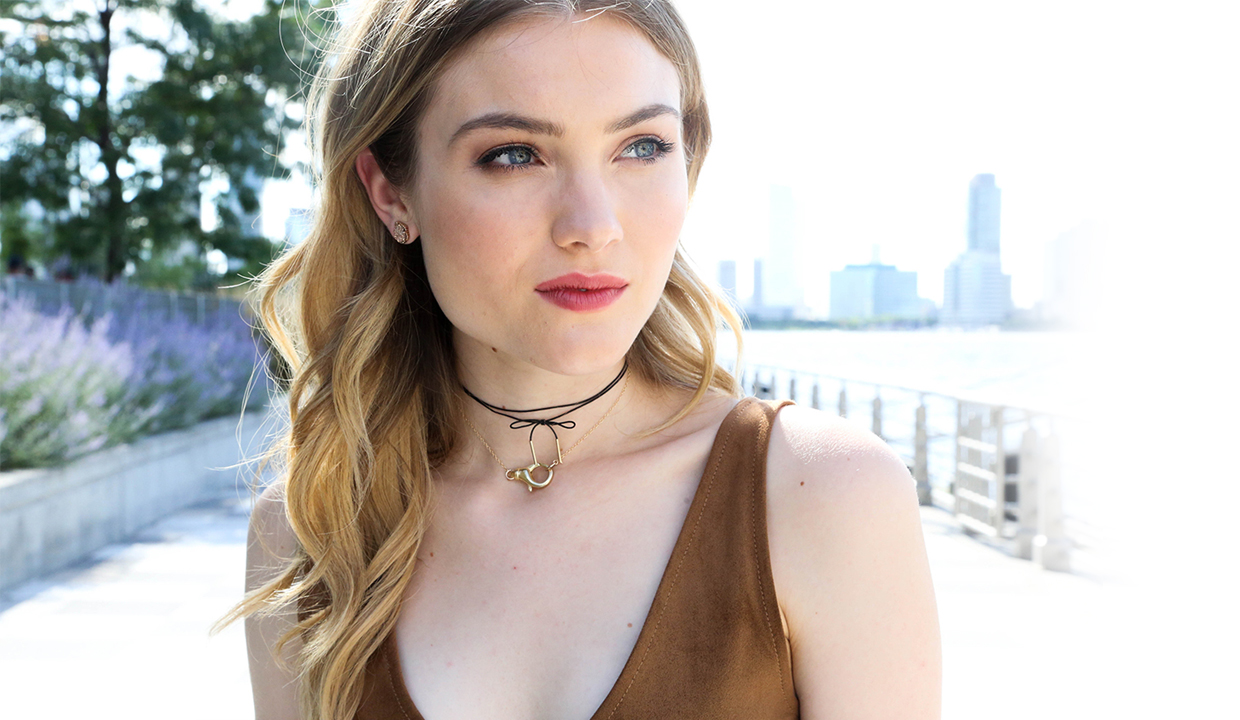 She had a role in the drama-thriller TV series "Bloodline" shot from 2013 to 2015, and rating 8/10 on IMDb. Her next roles were in TV horror series – "American Horror Story: Freak Show" in 2014 and "Scream Queens" in 2015.
She joined the main cast of "The Gifted" TV series in 2017, and is still filming playing three sisters – Esme, Phoebe and Sophie in the story about an institute for mutants which battles to achieve peaceful co-existence with humans. Let's mention some of the other movies which she has appeared in: "The Stepfather" in 2009, "Furry Vengeance" in 2010, "Helicopter Mom" in 2014, "The Duff" in 2015, "The Last Virgin in LA" in 2016, and "Public Disturbance", "Sharon 1.2.3" and "Spare Room" all in 2018.
Want to know the scoop about season 2 of @TheGiftedonFOX ? Check out my Instagram page and watch my story where I answer all your gifted gossip and questions ❄️??? pic.twitter.com/YtK5uhJ0gf

— Skyler Samuels (@SkylerSamuels) September 26, 2018
Personal life
It appears that Skyler is one of those people who do not like sharing info about their personal life with their fans. All we know is that she used to date Keegan Allen – an actor and a musician – in 2011 and 2012, but since they broke-up, we don't know whether or not Skyler has dated anyone else. We do know that she is not married nor does she have any kids of her own.
Appearance and net worth
Skyler has medium long blonde hair and blue eyes. She is about 5ft 6ins (1.68m) tall and weighs around 117lbs (53kg), with vital statistics of 32-23-33, and a bra cup size is 32B. She has a slim figure and exercises to stay shape – she goes to the gym and also loves running.
According to authoritative sources, Skyler's net worth is estimated to be around $2 million, earned mostly from her role in "The Gifted" and other appearances.
Trivia
Her younger brother Harrison is also gifted – he already appeared in the action series "The Wright Stuff" in 2005 and had a main role in the "One Penny" movie shot in 2017. Skyler was a member of "Kappa Alpha Theta" sorority back at Stanford University; they all lived together so that she had 59 female roommates. She won the "Audience Award" in 2018 for her role in "Spare Room", and was nominated for two other awards, including for "Teen Choice Award" and "Choice TV: Breakout Star". Skyler is very active on social media – her Instagram account has nearly 2,000 posts and well over 500,000 followers – 'The two most important days in your life are the day you are born, and the day you find out why' is what her description section says. She tries to post at least one picture per week.
She is also active on Twitter – she joined in June 2011, and has so far gathered 66,000 followers while she's tweeted nearly 3,000 times. She made a fashion app with Andrew Duplessie called "Tipster", supposed to connect everyday users with professional stylists who can help them with their style and looks. The app was launched in 2016, but didn't live long as not a lot of people downloaded it. Her friends usually call her Skye or Sky. It took five years for Skyler to secure a role in one of Ryan Murphy's shows, finally in 2015 in the main role of Grace Gardner in "Scream Queens".