Ed Harris' wife, Amy Madigan Wiki Bio, net worth, daughter, height, age
• Amy Madigan is an American actress, producer, and singer.
• She studied philosophy at Marquette University and piano at the Chicago Conservatory.
• She won a Golden Globe Award for Best Supporting Actress on Television for "Roe vs. Wade" and a CableACE Award for her performance in "The Laundromat" in 198•
• She is married to actor Ed Harris and has a daughter together.
• Her net worth is estimated to be over $6 million.
Who is Amy Madigan?
Amy was born in Chicago, Illinois USA on 11 September 1950, under the zodiac sign of Virgo, and holds American nationality. She is best known for her acting career,  while she is also a producer and a singer. Her father was John Madigan, an actor, lawyer and a media personality who interviewed many political figures including Richard Nixon and Martin Luther King – John died in 2012. Her mother was Dolores – she was an amateur actress who died in 1992 (John re-married just a year after). Amy has two brothers named Jack and Jim.
Early life and education
During the 1960s, Amy studied at St. Philip Neri Grammar School, then attended Aquinas High School in Chicago, and eventually graduated with a degree in philosophy from Marquette University – she also studied piano at the Chicago Conservatory.
Career
Before she turned to acting, Amy was singing and playing the piano in a rock band called "Jelly" – she appeared in Playboy Magazine naked while holding jelly in her hands in order to promote her band. They released only one album, in 1977 called "A True Story", and then Amy went touring around the US as she performed with a couple of bands until the beginning of the 1980s.
After her tour was over, she decided to switch from music to acting, and enrolled at the Lee Strasberg Theatre and Film Institute. She landed her first role as Adele in the "Hart to Hart" TV series in 1981, and the following year was cast in her first film role in "Love Child", and then in "The Day After" in 1983. During the next three years she appeared in support roles in several movies, including "Streets of Fire", "Places in the Heart" and "Alamo Bay".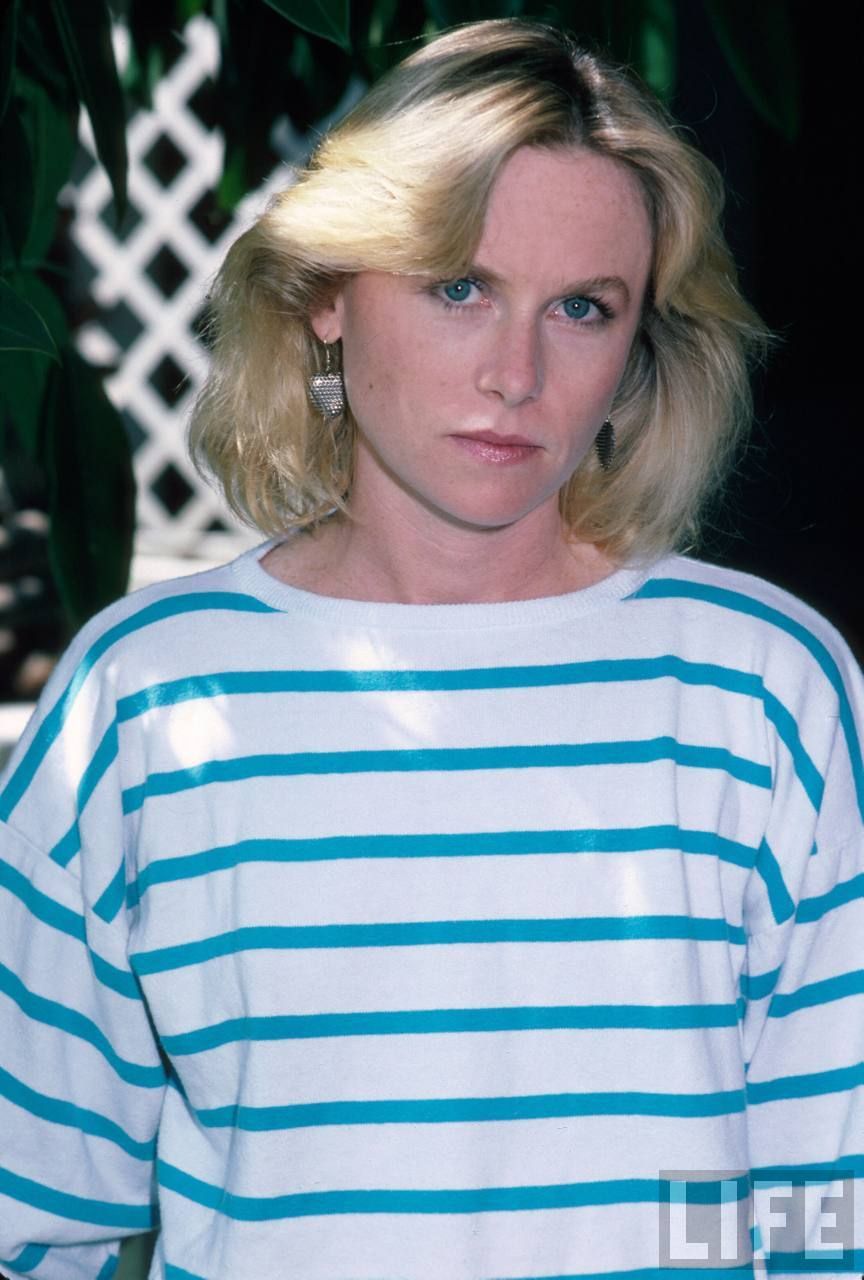 Her career started to rise quickly after she landed a role in "The Lucky Spot" in 1987, for which she won a Theatre World Award. Her next movie "The Prince of Pennsylvania" got her another award nomination, and in 1989 she won a Golden Globe for her role as Sarah Weddington in "Roe vs. Wade". It seems as not a year could go by without Amy winning an award – she received a Drama-Logie Award in 1990 for her role in "Stevie Wants to Play the Blues", and appeared in several noticeable movies through 2000, including "Lucky Day", "A Streetcar Named Desire" and "Riders of the Purple Sage".
From 2000 up until today, Amy has acted in several world-famous movies, including the Emmy-nominated movie "The Laramie Project" in 2002, Emmy-winning film "The Path to 9/11" in 2003, and the Oscar nominated movie "Gone Baby Gone" shot in 2007. Amy is still working as an actress, and is currently shooting for "The Last Full Measure" which is going to be released in theatres late in 2019.
Personal life
She first met Ed Harris during the shooting of "Places in the Heart", in which they actually played a couple who were having an affair. They married on 21 November 1983, and have a daughter together named Lily Dolores Harris born on 3 May, 1993 – the whole family lives together in Malibu, California.
Throughout the years, Amy has played in nine movies alongside her husband, including "Pollock" in 2000, "Just a Dream" in 2002 and "Gone Baby Gone" in 2007.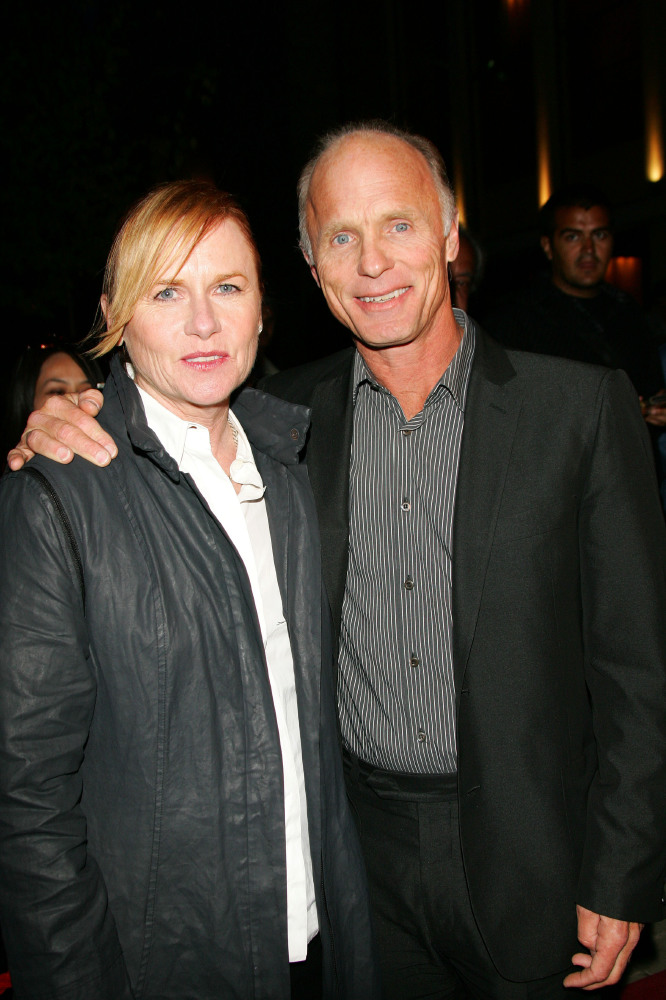 Ed Harris
Edward Allen Harris is a noted 68 year-old American actor, producer, director and screenwriter, best known for his performances in "The Truman Show" in 1998, "A Beautiful Mind" and "Enemy at the Gates" both shot in 2001. He received a star on the Hollywood Walk of Fame on 13 March 2015, has been nominated for Oscars five times but never won one, and is one of very few actors who have been dubbed as "the thinking woman's sexy symbol". His net worth is estimated to be more than $30 million.
Amy's appearance and net worth
Amy is currently 68 years old, has medium long blonde hair and blue eyes, is 5ft 5ins (1.66m) tall and weighs around 130lbs (59kg) – she wears dress size four and shoes size eight.
According to authoritative sources, her net worth is estimated to be over $6 million.
Awards
Her first was a Drama Logue Award for starring in the Los Angeles Theater Center production "Stevie Wants To Play The Blues", she also won the Golden Globe Award for Best Supporting Actress on Television for "Roe vs. Wade", and a CableACE Award for her performance in "The Laundromat" in 1985.
Amy was also nominated for the Academy Award for Best Supporting Actress in 1985 for her role in "Twice in a Lifetime", and for the Primetime Emmy Award for Outstanding Lead Actress in a Miniseries or a Movie.
Social media presence
Amy and her entire family are trying to stay away from social media – none of them has an Instagram or a Twitter account.
Trivia
Amy served on the national board of NARAL – she first fought for abortion rights but changed her stance to pro-life after she gave birth to her daughter Lily.