Ed Helms from "The Office" Wiki: Wife, Net Worth, Hangover, Gay or Girlfriend, Dating
• Edward Parker Helms is a 44 year old American actor best known for his role in "The Office" and "The Hangover".
• He is Caucasian with dark hair and dark brown eyes and is the youngest child of John A. Helms and Pamela Ann.
• He was a student of The Westminster Schools and graduated with a degree in Film Theory and Technology from The Oberlin College.
• Ed has had numerous roles in films and TV series, such as "The Office", "The Hangover", "Vacation", and "Father Figures".
• He has an estimated net worth of over $20 million, and is active on Twitter and Instagram.
Ed Helms from "The Office" Wiki and Age
Edward Parker Helms was born under the zodiac sign of Capricorn on 24 January 1974, in Atlanta, Georgia USA, which means that he is 44 years old and his nationality is American. Ed, is best known as an actor who worked on numerous movie and TV projects, such as "The Office", in which he played the role of Andy Bernard, and "The Hangover" in which he portrayed Stu.
Ethnicity and Background
When it comes to Helms' ethnicity, he is Caucasian and has dark hair and dark brown eyes. Judging from the photos available on the internet, he has a fit figure. He was born the youngest child of  John A. Helms, who was a lawyer, insurance executive, and Navy veteran, and Pamela Ann was worked as a school administrator. Ed has two siblings, a sister named Susan and a brother named Paxton, who works as a teacher at Gunston Middle School, located in Virginia. When it comes to his education, Ed was a student of The Westminster Schools, and having matriculated he enrolled into The Oberlin College as a geology major, but ultimately graduating with a degree in Film Theory and Technology. In addition, he received an honorary degree of Doctor of Fine Arts from Know College.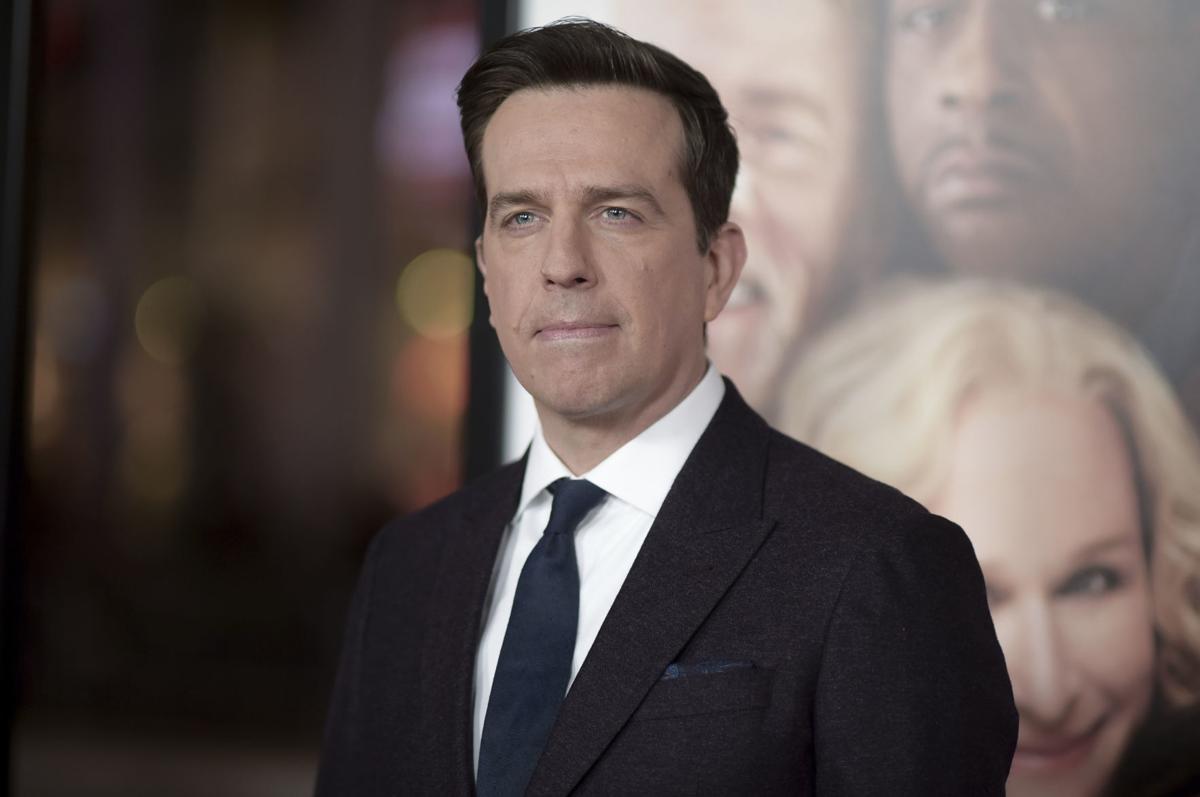 Career
Ed made his debut with a minor role in "Neutrino" in 1999, then joined the casts of "Blackballed: The Bobby Dukes Story" and "Cheap Seats: Without Ron Parker", both in 2004, followed by playing Glen the Zombie in "Zombie-American" in 2005. As of 2006, Helms appeared in three episodes of "Samurai Love God", and in the same year began playing Andy in "The Office", ultimately a critically acclaimed and worldwide beloved TV comedy series, in which he collaborated with actors such as Rainn Wilson, John Krasinski, Jenna Fischer, Leslie David Baker and Steve Carell. "The Office" received a Golden Globe Award in addition to being rewarded with numerous other awards, such as Primetime Emmy, in the category of Outstanding Single-Camera Picture Editing for a Comedy Series, Outstanding Directing for a Comedy Series and Outstanding Casting for a Comedy Series, Actor and Screen Actors Guild Awards.
Latter Career
Other important projects Ed has had include "The Hangover" and "Funny or Die Presents…" in which he appeared in 2010. He portrayed Stu in the sequel of "The Hangover", entitled "The Hangover Part II" in 2011, which follows the story of the main characters – Phil, Stu, Alan and Doug who fly to Thailand to attend Stu's wedding, and received a mixed to positive response from the audience, and working on which Ed collaborated with actors such as Bradley Cooper, Zach Galifianakis and Justin Bartha. In 2015, Ed starred as Rusty Griswold in "Vacation", and when it comes to Helms' latest projects, he played Noah in "I Do… Until I Don't" in 2017, and in the same year joined the casts of projects such as "Chappaquiddick", "The Fake News with Ted Nelms" and "Father Figures", with his movie, "Corporate Animals" in post-production. Overall, the actor has had more than 70 gigs in films and on TV, all which have helped him make a name for himself, and gain exposure in the media.
Does Ed Have a Wife? Is He Gay?
When it comes to Helms' relationship status, he enjoys keeping such information behind the closed door, and is secretive about that topic, which lead many to assume that the actor might be gay. He is a big supporter of gay people's rights, and in 2012 when an incident regarding a chain of restaurants, Chick-Fil-A happened, he tweeted out "Chick-Fil-A doesn't like gay people? So lame. Hate to think what they do to the gay chickens! Lost a loyal fan".
Net Worth
So just how rich is Ed Helms as of late 2018? According to authoritative sources, this actor has  a net worth estimated at over $20 million, accumulated from his career in the previously mentioned field. He hasn't disclosed any information regarding his assets, such as houses and cars, but working hard has surely allowed him to be financially stable and be able to take care of himself and any family.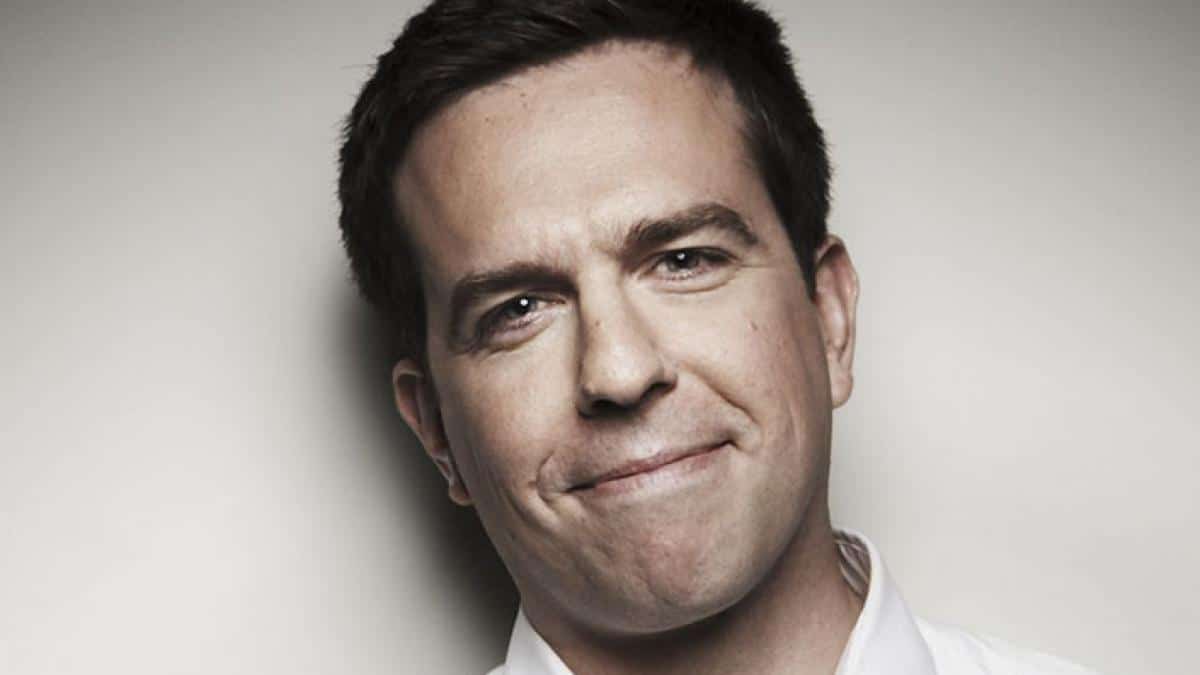 Twitter
Some of Ed's latest tweets include a post in which he jokingly tweeted the photo of a "headless chicken monster" with the following caption "So embarrassed the paparazzi caught me skinny-dipping!". He has also recently written to Nick Offerman, saying "I just wanted to say that your dang game show with Amy Poehler, @NBCMakingIt, keeps making me cry because it's so lovely. And that's embarrassing for me, so I'm getting pissed off about it, so CUT IT OUT, but also don't you dare stop because it is THE BEST!" Besides that, many fans of Helms and of his TV series "The Office" often tweet about him – one enthusiast shared a photo of Helms and his "The Office" co-star with the caption reading "Petition · Get Ed Helms and Rainn Wilson make a cover of Country Roads ·". One fan even met him in early October, and ultimately shared her excitement over the mentioned social media.
TONIGHT! Join me at @LargoLosAngeles with @DustbowlRevival (and surprise guests!) all to raise money for @LAFoodBank Get tix here: https://t.co/p1764RpGET pic.twitter.com/jWngvlTcmV

— Ed Helms (@edhelms) December 17, 2017
Instagram
Helms often posts photos from his private life to his Instagram account, and some of his latest posts include a photo of himself with the "I Voted" badge and the following caption "Why did I put my "I VOTED" sticker on my mouth? Because your vote is your voice – USE IT!! (This post deserves a Pulitzer)", which his fans seemed to have loved. He shared a photo of himself as a child with his dad, adding that so much of his humor actually comes from him.
Social Media
Being in the entertainment field, Ed is naturally active on social media such as Twitter and Instagram, and uses his accounts to communicate with his fans as well as to promote his work. His Twitter account is followed by over a million people, whereas his Instagram account has more than 625,000 followers.