ESPN journalist Jen Lada's Bio: Husband, Age, Married, Marital Status, Body Measurements, Height, Accident
• Jen Lada is a sports broadcaster, news anchor, and journalist.
• She was born in Chicago, Illinois and attended Marian Central Catholic High School and Marquette University.
• She has worked for various local TV stations and has been with ESPN since 201•
• She has an estimated net worth of $1 million.
• Jen is married and has two children.
Who is Jen Lada?
Are you into sports, and like to watch sports channels, particularly ESPN? If yes, then you have seen and heard of Jen Lada, who has come to prominence through her work for ESPN since 2015, featuring in such shows as "First Take", Baseball Tonight", and others. Born Jennifer Nicole Lada on the 14ht January 1981 in Chicago, Illinois USA, she is a sports broadcaster, news anchor, and journalist.  Aside from ESPN, she has worked for several other TV channels, but we will speak of it a bit later, as we are about to cover the entire life of this successful sports broadcaster.
Jen Lada Bio: Early Life, Parents, and Education
Although born in Chicago, she spent her childhood in Spring Grove, where she went to Marian Central Catholic High School. From her early age, Jen started showcasing her athletic predisposition, and during her high school years, she was a part of the school's track and cross-country teams. In addition, she excelled in writing and speech, and so mixing athletics and writing, Jen became who she is today. Following her high school matriculation, Jen enrolled at Marquette University on a partial scholarship, studying Broadcast Electronics, Television Broadcasting, and Sociology at this private Catholic college in Wisconsin.
Happy Mothers Day to my Mom (and apparently my Dad's giant 80's hair which refuses to be cropped out.) ?

Posted by Jen Lada on Sunday, May 8, 2016
Career Beginnings
Even before her graduation Jen launched her career, working for a local newspaper, and would then intern for Watts Communication. This led to her being in contact with several local stations, seeking work as a sports reporter and/or a program anchor. She was already sports reporting for Marquette University and the University of Wisconsin-Madison, in addition to covering high school athletic teams. Her first professional sports team was the Green Bay Packers, and then she started covering Milwaukee franchises, including the Brewers, Bucks, Wave, and Admirals. It was in 2003 that she felt the first rays of success, when she was hired by Fox affiliate WITI, with headquarters in Milwaukee, Wisconsin, remaining there for the next two years, and during which time she won the Best Sportscast 1st Place from the Wisconsin Broadcasters Association, before she moved to WREX.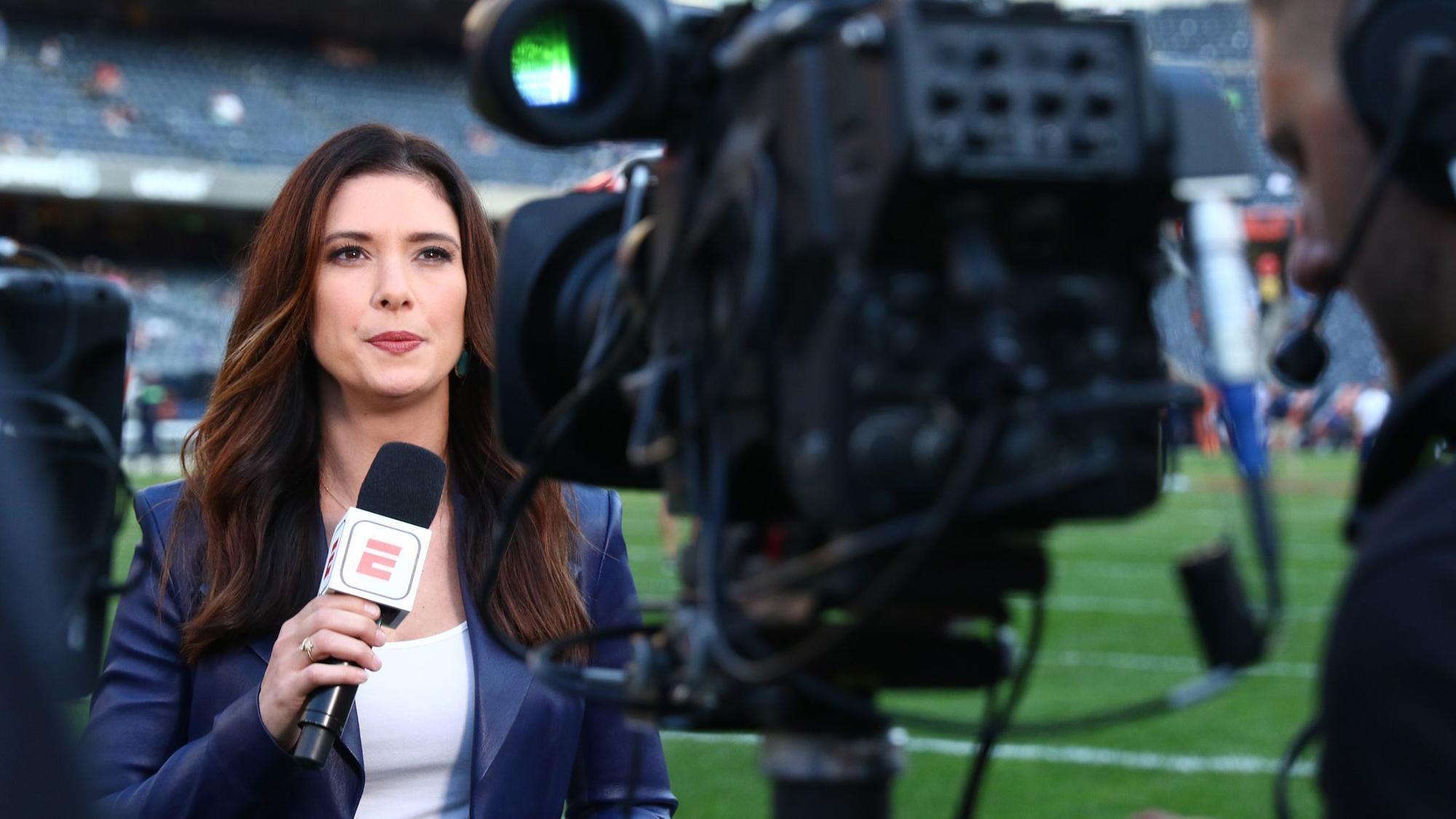 Rise to Prominence and "ESPN"
With her move to WREX, Jen became more popular, reporting on more important topics and events, such as the Milwaukee woman who ran across the US to raise awareness of multiple sclerosis. She stayed at WREX until 2013, when she became an employee of the Comcast Sports Net Chicago, assuming the position of a Sportscaster. However, it was in 2015 that Jen reached stardom and her wishes came true, as she was
recruited by ESPN
. From day one, Jen showcased her broadcasting skills, and would take part in such shows as "First Take" and "Baseball Tonight". In 2016 she was made a guest host of the show "Mike & Mike", and from 2016 to 2017 featured in 60 episodes of the highly-acclaimed sports show. Most recently Jen was named co-host of the show "Get Up", upon
Michelle Beadle's decision to leave the show
. Since then, Jen has beenm praised all over the world and has also
re-signed with the network
with an increased role, as she will be a contributor to "SportsCenter", alongside appearances in "College GameDay", and "College Football Live", among other shows.
Jen Lada Net Worth
Jen Lada's hard work brought her to where she is now, having worked for a number of television stations, before finally reaching ESPN. So, have you ever wondered how rich Jen Lada is, as of late 2018? According to authoritative sources, it has been estimated that Lada's net worth is as high as $1 million, while her income is over $100,000 per year as an ESPN employee. Pretty impressive don't you think?
We're all friends here. ? ? @CollegeGameDay pic.twitter.com/6kpvxKXZmy

— Jen Lada (@JenLada) November 10, 2018
Jen Lada Bicycle Accident
Back in 2011, Jen Lada suffered a terrible bicycle crash, in which she broke her clavicle. While working for WITI-TV, she was bicycling her way through Oak Leaf Trail near North Ave and her front wheel caught the gravel off the path, and Jen was thrown into the air. She spent several weeks sidelined, but luckily managed to completely recover.
Sexual Harassment Story
When she was 22 years old, Jen was a victim of sexual harassment; she was a waitress, looking to make her way into sports journalism when this happened – she has shared her story on her Twitter account and you can see it for yourself here. Luckily nothing much happened, but Jen was stressed out following the incident as it was her first interview for a spot as a sports journalist.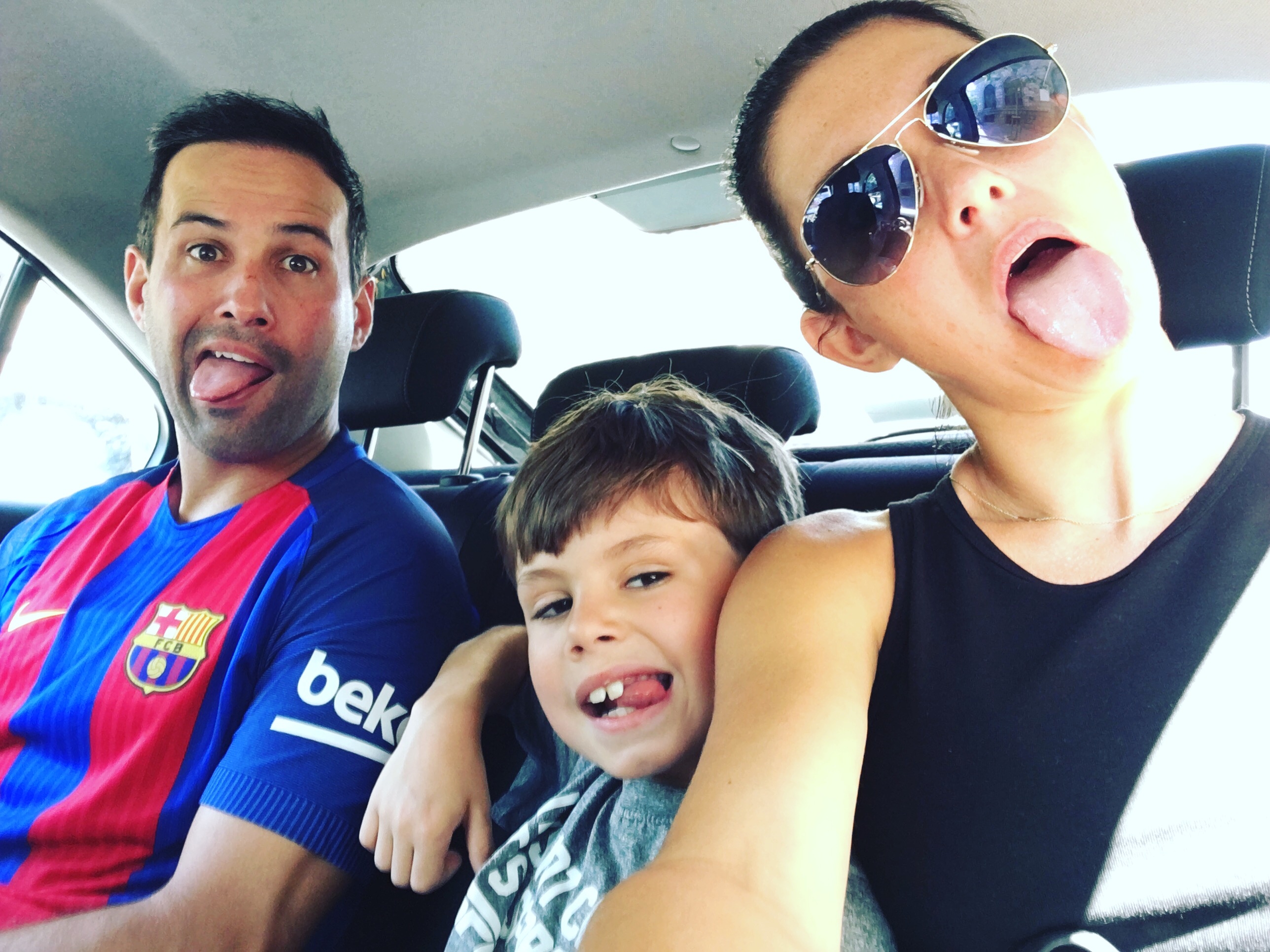 Jen Lada Marriage, Husband, Children
What do you know about Jen's life outside studio and sports fields and courts? Well, if you wondered if she is single or dating, we are about to uncover it. Jen has been married to Dario Melendez since 2006, and they have two children together. Dario is a former ESPN anchor, who now works for Fox Sports situated in Milwaukee, Wisconsin.
Jen Lada Internet Popularity
Jen has become popular over social media platforms, especially Twitter and Instagram, though she is also no stranger to Facebook. Her official Twitter account has more than 40,000 followers, used primarily to share her most recent career endeavors, but also details from her personal life, such as her plans for this year's Halloween. You can find Jen on Instagram as well, on which she has 19,000 followers, who she informs daily of her career accomplishments, such as her recent appearance in the show "Baseball Tonight". Furthermore, Jen is active on Facebook, though she is yet to build a fan base on this social media network as she only has around 8,000 followers. So, if you haven't already become a fan of this prominent sports broadcaster, then this is a perfect opportunity for you to become one.