Who has Lewis Hamilton dated? Girlfriends List, Dating History
Despite his challenging childhood, the British Formula 1 racing driver Lewis Hamilton managed to overcome the hard times, including bullying at school and numerous family troubles, and has achieved great success not only in his career, but among the ladies too. The list of Lewis' girlfriends impresses with its variety, as it includes models, singers, TV personalities and many others.
Born on 7 January 1985, Lewis Carl Davidson Hamilton spent his early years in Stevenage, Hertfordshire, England. Lewis identifies himself as black: his father Anthony Hamilton is black and British, while his mother, Carmen Larbalestier, is white and British. His parents separated when Lewis was only two years old, so he stayed with his mother and his older step-sisters until he turned 12.
Then he moved to his father who lived with a woman named Linda.
Lewis made friends with his new step-brother, Nicolas, who, despite his cerebral palsy, also became a professional racing driver. Since he was five years old, Lewis took karate classes to defend himself, as he faced a lot of bullying while growing up.
In 1992 Lewis participated in his first radio-controlled car racing championship, finishing as runner-up. It inspired him to move further and learn to drive a go-kart; his father was a great source of support to Lewis, and in fact Anthony Hamilton left his job and became a contractor, to better support his son's passion for racing.
Hamilton's Junior Racing career started developing rapidly in 1997, as he soon won his first Super One series. By 2000 Lewis had achieved great progress in Formula A, also winning the European Karting Championship when he only turned 15.
In 2001 Lewis' skills and talents were noticed by the most respected personalities in the racing world – Michael Schumacher considered him to be a quality driver, praising his techniques: 'It's something special to see a kid at his age of 16 out on the circuit. He's clearly got the right racing mentality', the legendary racing driver shared in his interview with Atlas F1.
As expected of a rising star, Lewis started attracting attention from beautiful girls, especially models, who always work at the opening and closing ceremonies of big races. Thus Hamilton met Cimre Mirel, a young model of Turkish descent, who was working at one of the races Lewis participated in. They dated for a couple of months, but suddenly broke up, and nothing quite serious appeared from their fling. Cimre later worked as an adult and glamour model.
In 2002, long before Danielle Lloyd was crowned Miss England in 2004 and Miss Great Britain in 2006, she dated for a while with Lewis Hamilton.
The two met when Danielle was still developing her modeling career, mostly working as a nail technician, beautician and massage specialist. Danielle was rumored to be a relative of Lewis' rival and close friend, Alex Lloyd, but they appeared to only have similar surnames. Hamilton and Lloyd split after several months of dating; after gracing the covers of Maxim, Sport Illustrated, Zoo and Nuts, Danielle appeared in the documentary telling her story of being a victim of domestic abuse. Yet, the story didn't have Lewis' name in it: Lloyd's next relationship, with the guy whose name she refused to mention, was abusive and caused a lot of pain to her. She opened up to share her experience to prevent similar incidents from happening with other girls. As of 2020, she shared a son with her husband Michael O'Neill, an electrician.
Lewis and Jodia Ma met at the end of 2002, at the Cambridge School of Arts and Sciences – a very unusual place for Lewis to be in, as he was fully focused on his racing career, yet he had to pass his General Certificate of Secondary Education (GCSE) school exams, and Ma studied event management there; they instantly felt an interest in each other. Jodia was the youngest daughter of Ma Bo-kee, a then-successful Hong Kong businessman, who founded the eyewear producing company Moulin in 1960. She lived in a fancy house in Clearwater Bay, and hardly matched the humble background of Hamilton. However, they started dating in 2003, and their relationship lasted for four years.
In 2004 Lewis was left out of the McLaren driver development program, so he had to find his own sponsor. Jodia suggested her father could become Hamilton's sponsor, saying: 'My dad owns this company in Hong Kong and would love to sponsor you'.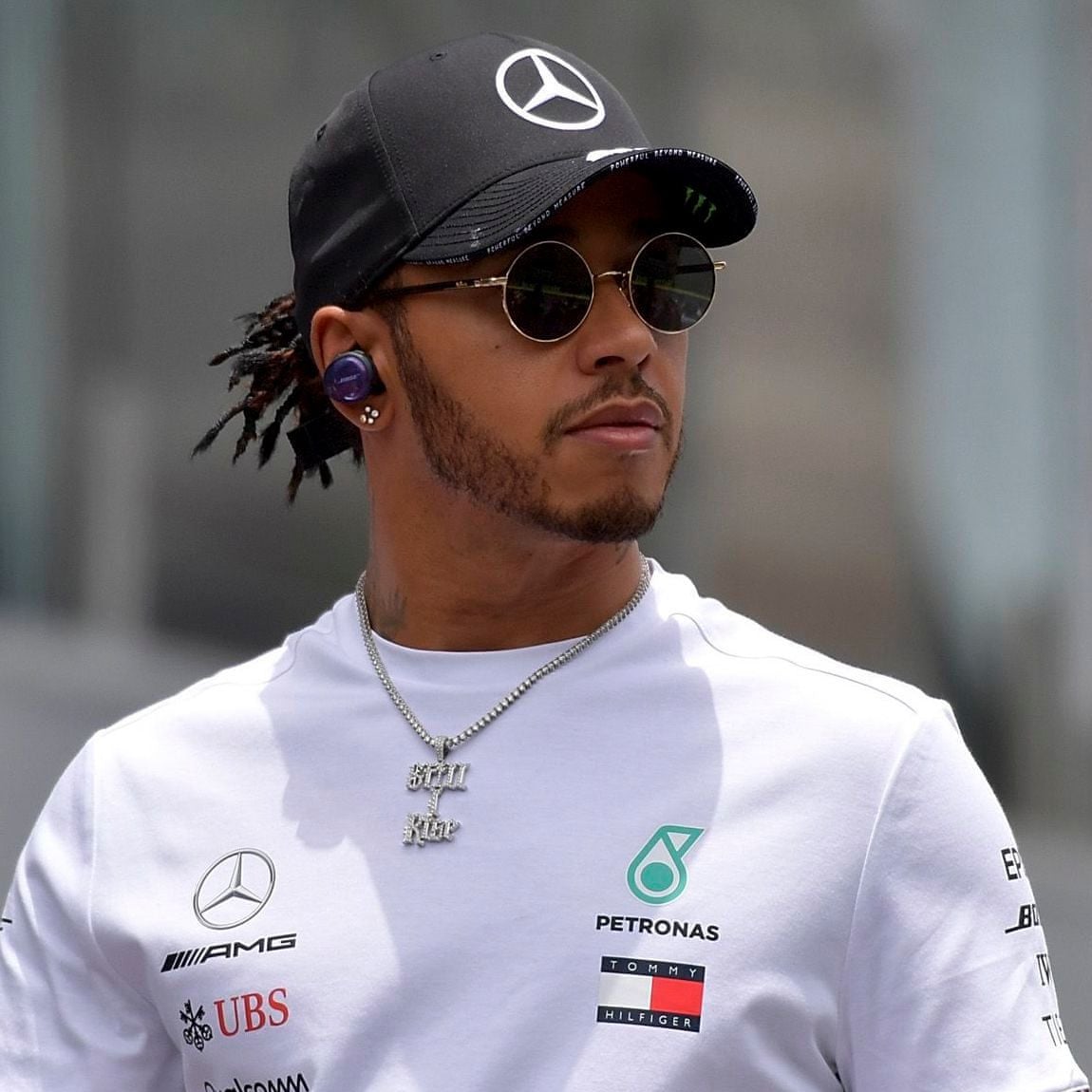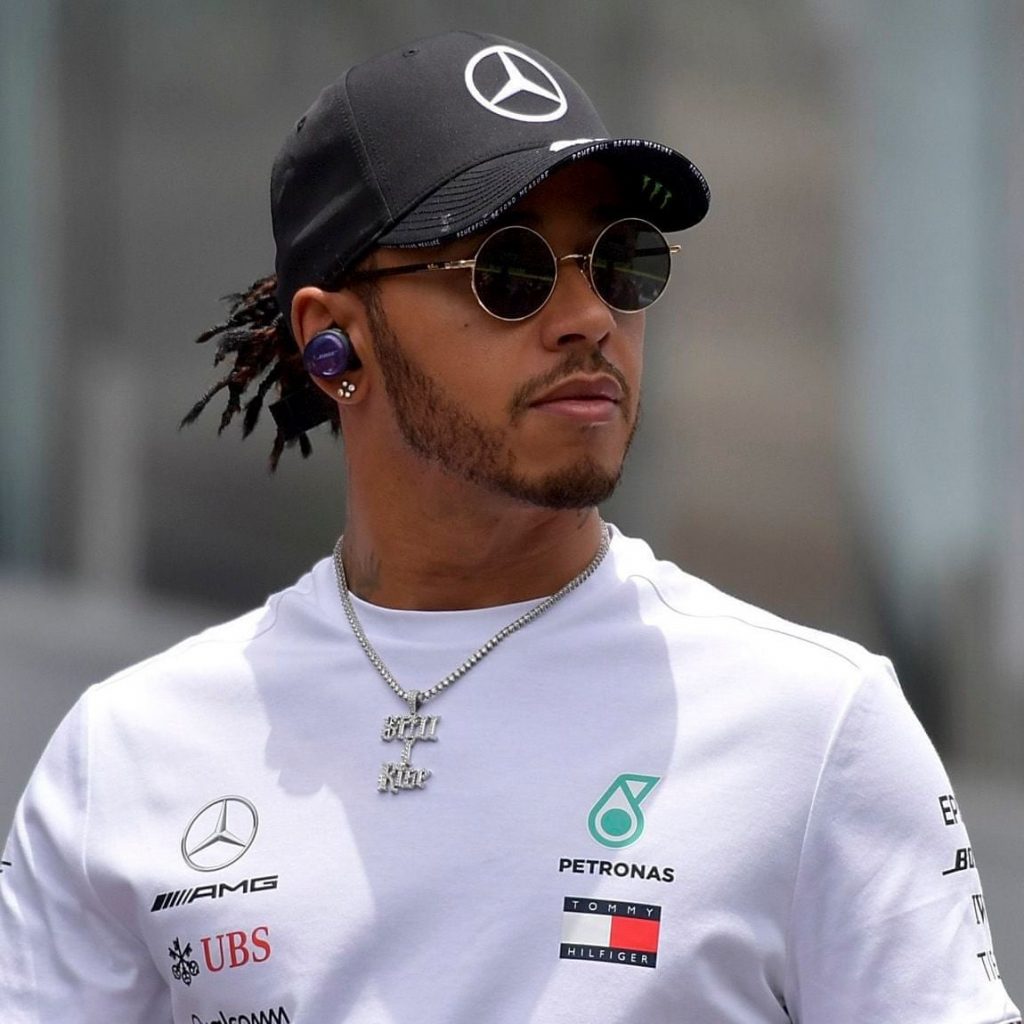 Lewis tried to object, but Jodia 'sorted it out anyway'. At that moment no one could even guess Ma's father was close to bankruptcy, and falsified the documents about sales of his company, which actually worked with Revlon, Benetton and other companies, to obtain credit facilities. However, Hamilton got his sponsorship, and promptly won the Macau Formula 3 Grand Prix.
After the fraud of Jodia's father was discovered, and her father was accused of conspiring to create false invoices and of falsifying the annual reports of Moulin, in 2007 he was declared bankrupt, and Lewis hurried up to split from Jodia, not to get the dirt on his name, as Moulin was one of his major sponsors. Jodia was kind enough to understand the fears of her ex-boyfriend and never said anything negative about him: 'We've had four wonderful years together and we're still friends. He's a kind and caring person'.
Ma had to leave her house in Clearwater Bay and return to Hong Kong; nevertheless, she flew from her hometown to Shanghai to cheer-on her ex- in the 2007 Grand Prix. She chatted with Lewis and his friends and even took photos with Hamilton's team – it all really looked like they were still on good terms. 'We've always tried to keep our lives and relationship private and there's no reason why it should be exposed now', Jodia shared a couple of years later, when asked about her affair with Lewis in one of the interviews. It is difficult to overestimate the input Jodia's father made to Lewis's career, yet nothing saved his own career from crashing: Ma Bo-kee was sentenced to 14 years in prison, along with his son, Cary Ma Lit-kin, Jodia's half brother, who also participated in the fraud.
Soon after his split from Jodia Ma, Lewis started dating Lotta Hinsta, an aspiring model from Nurmo, Finland.
Born on 14 December 1988, Lotta met Hamilton in 2006 as her father worked as a doctor for the McLaren F1 team, where Lewis got a place. After working as a store manager in a footwear shop in her home country, Lotta pursued her modeling career. It was only in April 2013 that she confirmed that she was in a 'good relationship' with Lewis, when she was interviewed before the Miss Finland beauty pageant. Lotta won the contest, then represented her country in Miss Universe 2013, but didn't make it to the finals.
Her fling with Lewis still lacks detail, with Lotta's confused comments giving her away: she said that the questions about her alleged affair with Hamilton made her father so mad he even dropped the 'phone when a reporter called him to ask about his daughter's romance with the famous racing driver. She also claimed the article published in 7 Days Magazine gave false information about her relationship with Hamilton, but the rumors spread too fast.
Real or not, her relationship with Lewis didn't last long, and the couple soon broke up.
As of 2020, Lotta is divorced from ice hockey player Kristian Näkyvä, who she married in 2016, but they separated three years.
Another short fling of Lewis happened in 2007, when he was spotted walking hand in hand with Sara Ojjeh. A daughter of a French/Saudi Arabian father and American mother, Sara worked as a nurse, but later became a trained doula and advocate for maternal health and birth rights. When she dated Hamilton, he faced troubles in his McLaren team, with strong tension between him and another World Champion, Fernando Alonso. Sara supported him when he was not even sure he would stay in the team. Eventually, McLaren signed another contract with Lewis, which granted the racing driver £10 million a year until 2012.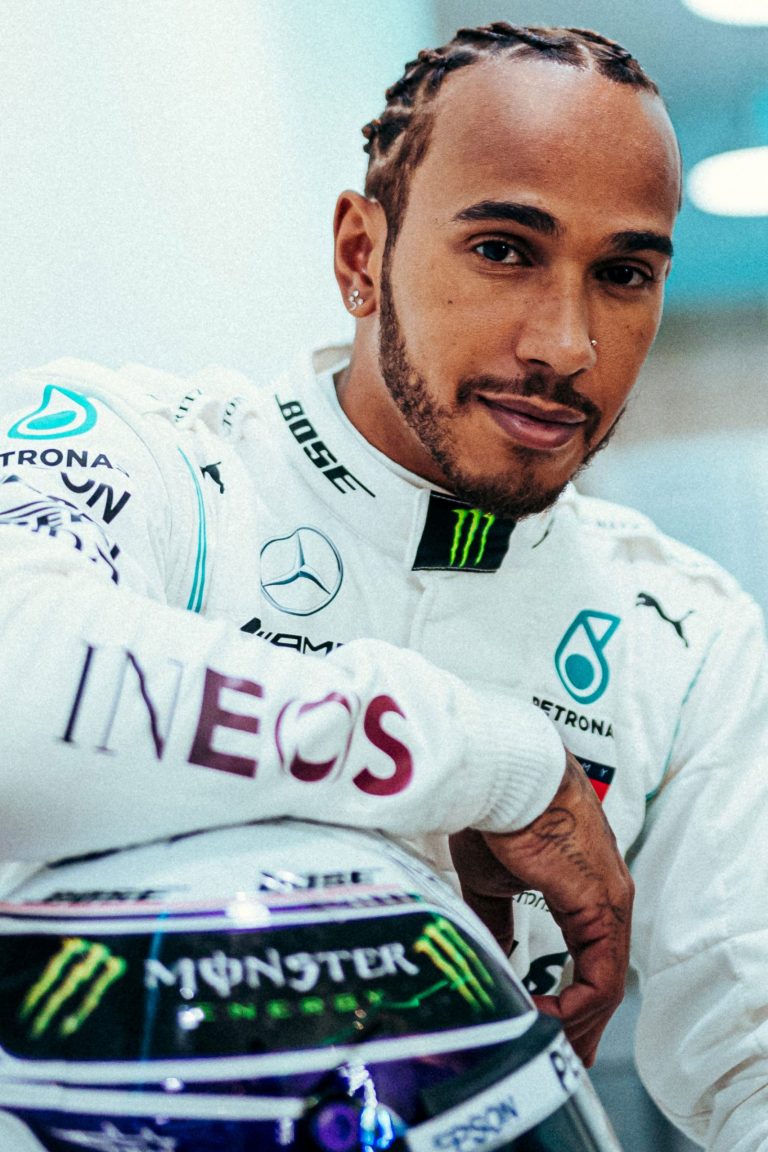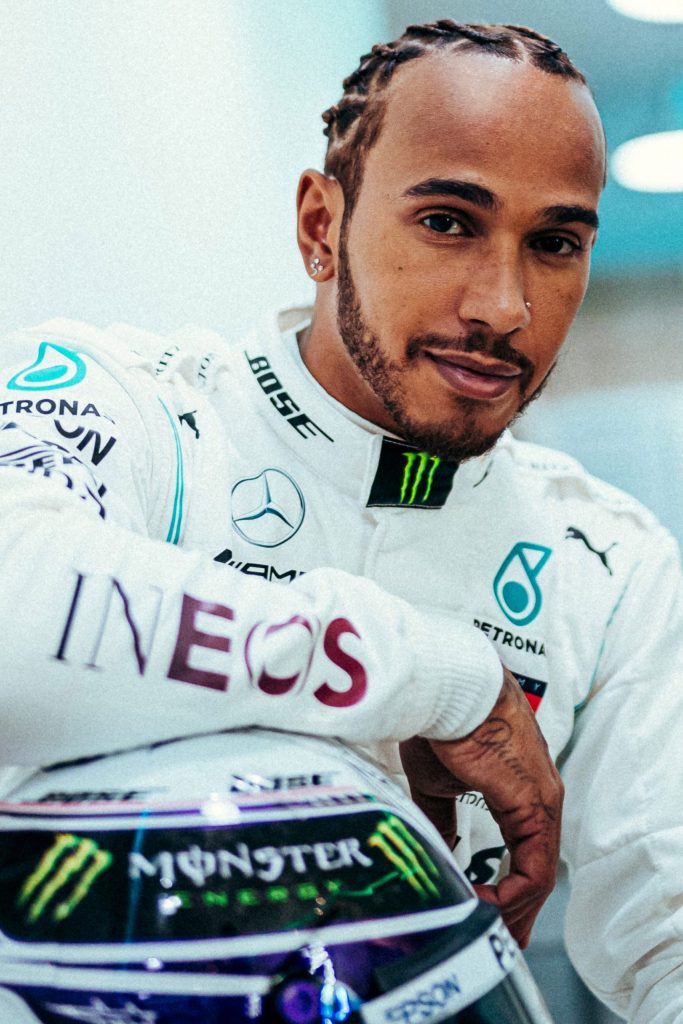 However, another girl was already by Hamilton's side to share his happiness from signing this contract.
In 2007, Lewis Hamilton met the lead dancer and singer in the Pussy Cat Dolls band, Nicole Scherzinger. The two first saw each other at the MTV EMA awards ceremony, and instantly felt mutual interest. Their romance started a few months later in June 2008, and everything looked quite serious about their union. Nicole attended Hamilton's races, was quite into his work, and supported him when he had failures.
Lewis was also proud of his girlfriend, whose music and dancing career was rocketing since 2005, as her band was conquering the music charts. Their super successful singles such as "Don't Cha", "Beep" and "I Don't Need a Man", and with legendary collaborations with "Buttons" featuring Snoop Dogg, and "Jai Ho! (You Are My Destiny)" featuring A. R. Rahman, which was also the main soundtrack theme of the movie "Slumdog Millionaire" in 2008.
Nicole later stated that she was in fact the only person from the band who did singing – both lead and back singing, as other girls were only dancing and holding microphones in the videos and during the live shows: 'People don't even know the story. I was in the center because I was the one singing', Nicole said when a lot of Pussy Cat Dolls fans blamed her for always being in the center of attention, not letting other girls even answer reporters' questions.
Born Nicole Prescovia Elikolani Valiente, Scherzinger was seven years older than Lewis Hamilton, yet it was hardly the reason for their problems. The couple's relationship was on-again off-again from 2011 – neither Scherzinger nor Hamilton ever commented on the true issues which made them separate, but their fans supposed they had tight working schedules which didn't coincide too much.
In October 2011 the couple called it quits, and the rumors of Nicole's new boyfriends hit the tabloids again and again, making her furious. 'It annoys me. I've only dated a few men in my life, so to read the news that I've got a new guy every week, it makes me look like I'm easily distracted, or that any guy can have me, I'm not like that', Nicole said in the interview with Capital FM in December 2011. However, at the beginning of 2012 Nicole and Lewis reunited; they both looked happy and posted mutual photos on their social media profiles, posed for paparazzi and behaved like a 'normal couple'. Yet few people knew that Nicole's appointment to the position of judge in the popular TV show "The X Factor" saw the couple face the same problems they had earlier. Adding to this, Lewis experienced multiple failures in the McLaren team, which made him feel uncomfortable about his future career. In 2013 Lewis joined the Mercedes team, replacing Michael Schumacher who retired that year.
Lazy days 😴 pic.twitter.com/z0b5qxhLUE

— Lewis Hamilton (@LewisHamilton) November 17, 2020
In January 2015 Nicole and Lewis called it quits again, and this time it looked like this was it. Years later Lewis would admit that their work didn't leave them a chance to see each other as often as they needed to. Some source said that Nicole was too tired of waiting for Lewis to propose. A lot of working and travelling around the world made it impossible for Scherzinger and Hamilton to keep their love story going, but the split seemingly affected Lewis more than Nicole: 'I'm trying my hardest to be positive but I'm going through a really, really tough time at the moment with the loss of someone really, really special in my life. My world's turned upside down, but I have a job to do', he said in an interview with Sky Sports. On the other hand, Nicole was quite ready for a new affair, dating the same year with Ed Sheeran and Pajtim Kasami.
In 2019 the rumors of Hamilton and Scherzinger's reunion hit the tabloid headlines, as the two comfortably posed together at the British Fashion Awards; however, the rumors turned out to be just that. Nicole and Lewis are still good friends; Nicole was engaged to Bulgarian tennis player Grigor Dimitrov, but they split. As of 2020, she is dating Thom Evans, a former Scottish international rugby player, who is now working as a model.
Although separating from Nicole Scherzinger caused a lot of pain in Lewis' heart, he hurried to comfort himself in the arms of other ladies. In 2015 he dated Kendall Jenner, the popular TV personality and the star of the series "Keeping Up With The Kardashians". Later he was rumored to have an affair with the supermodel Gigi Hadid, as the two were spotted together several times.
In July 2015 Lewis was reported to have had an encounter with Rihanna, and a few months later, Rita Ora was seen joining Lewis at dinner – they were said to date for several months, but rumors of Hamilton's other flings saw them separate. In April 2016 Lewis was seen several times accompanied by a Czech model Petra Nemcova, and in May 2016 he was caught kissing another Victoria's Secret Angel, Hungarian model Barbara Palvin – the two were seen in the club, hugging, kissing and chatting all night long.
From May to September 2017 Lewis Hamilton dated a Canadian model Winnie Harlow. Born on 27 July 1994, Chantelle Whitney Brown-Young is the first spokesperson of the rare skin condition vitiligo who made it into the world of fashion. Her unique skin made her a welcome guest on various catwalks, at fashion shows, on TV shows and more. Initially discovered by Tyra Banks via Instagram, Winnie was invited to join the twelfth cycle of the show "America's Next Top Model", and was eliminated from the contest a couple of weeks before the finals.
After her short romance with Hamilton, they remained friends, and Lewis even saw her invited to the 2018 Canadian Grand Prix, where she was to wave the chequered flag at the end of the race.
Feeling not ready to stay in a long-term relationship (and maybe still traumatized by his harsh split from Nicole Scherzinger), Lewis spent his time mostly with models and other show business personalities. Thus, in September 2017 he dated Justine Skye, an American singer, mostly famous for her album "Everyday Living". In August 2018 Lewis was rumored to have an encounter with Nicky Minaj, a popular rapper and TV personality. In February 2019 Hamilton was linked to Lori Harvey, an American model, who was 12 years younger than the British racing driver. Just a couple of weeks later on 28 February, Hamilton was spotted at Barcelona airport with another young model, Cindy Kimberly – initially discovered by Justin Bieber (who found her sultry photos on Instagram and stated that he was a huge fan), Cindy flew with Lewis in his private jet after a shopping weekend in Spain.
However, their relationship didn't last long, as they weren't seen together ever again.
Florence Mueller is an American model, who has a massive following on her TikTok account, and her Instagram account mostly features photos of her in bikinis – she is 10 years younger than Hamilton. Since August 2020, she has been spotted several times with Lewis Hamilton on his yacht.. Even though the source close to the two stated that they were 'not dating, they were just good mates', the Next Models Miami assigned beauty was the one to join Hamilton in his private helicopter, which took the couple to the Tuscan Grand Prix in Italy.
Although neither Lewis nor Florence have confirmed that they are dating, the two look interested in each other, yet Mueller is not the first model to entertain Lewis 'for a week or so', so time will show if something serious has started between them. Given Lewis Hamilton's dating history, nothing would surprise, would it? Except anything other than a relatively short fling…..