Fetty Wap Wiki Bio, Eye, Net Worth, Kids, Age, Height, Wife, House, Hair
• Willie Maxwell II, AKA Fetty Wap, is a rapper from Paterson, New Jersey.
• He became famous with his debut single "Trap Queen" (2014), which reached No. 2 on the US Billboard Hot 100 chart.
• His debut album "Fetty Wap" (2015) topped the US Billboard 200 and R&B/Hip-Hop charts and achieved double platinum status in the US.
• Fetty has collaborated with several successful musicians and signed a record deal with Tr3yway Entertainment.
• As of 2019, Fetty Wap's net worth is estimated at $8 million.
Who is Fetty Wap?
Fetty Wap is a rapper, who reached stardom with his debut single "Trap Queen" (2014), which reached No. 2 on the U.S. Billboard Hot 100 chart the following May. Since then, he has released his debut studio album "Fetty Wap", which topped the US Billboard 200 and US R&B/Hip-Hop charts, while it also achieved double platinum status in the USA.
So, do you want to find out more about this rising rap star, from his childhood to most recent career endeavors, and personal life as well? If yes, then stay with us for a while as we are about to introduce you to Fetty Wap.
Fetty Wap Wiki: Age, Early Life, Eye Problems
Born Willie Maxwell II on the 7th June 1991 in Paterson, New Jersey USA, at birth he was diagnosed with glaucoma in both eyes. Doctors managed to save his right eye, while in his left eye they fitted an ocular prosthesis. He went to Eastside High School, and during these years became interested in rapping, but it wasn't until 2013 that he started taking music more seriously. His nickname Fetty followed him throughout his life, since it is a slang word for money which he was known for making, while Wap was added as he sees an idol in Gucci Mane, whose alias is GuWop.
Career Beginnings
Fetty introduced himself to the public in 2014 with the single "Trap Queen", which went unnoticed at first, but in the second half of the year reached platinum status. Thanks to this success. he secured a recording deal with 300 Entertainment, and continued to release new music, including "679", and "My Way", and in September 2015 his debut full-length self-title album, which topped the US Billboard 200 and R&B/Hip-Hop charts, selling in over 300,000 copies and securing platinum status in the US.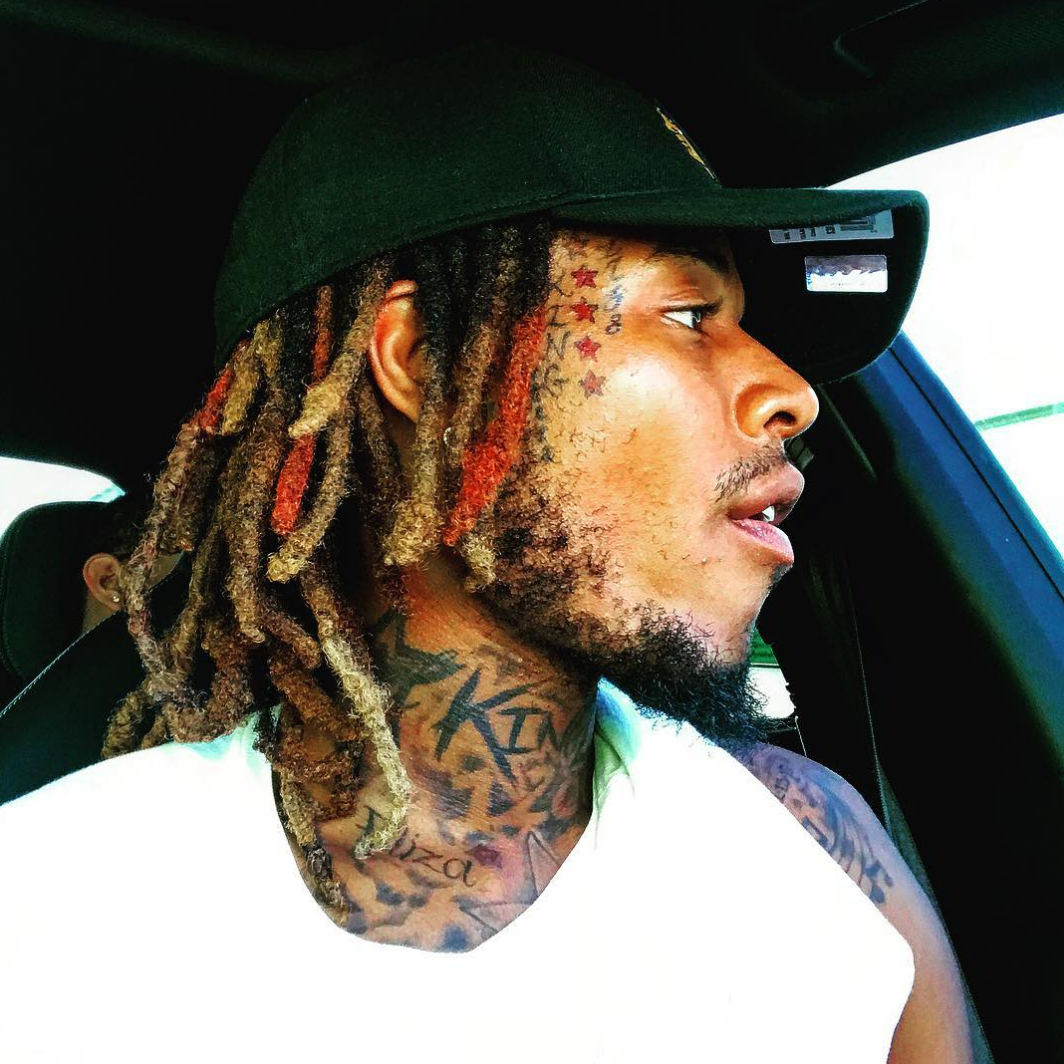 Rise to Prominence
With his debut studio album released, Fetty was gradually reaching stardom, and with such singles as "Wake Up" and "Keke", only proved that he was a new star, continuing in recent years, firstly with the mixtape "Money, Hoes & Flows", a collaboration with PnB Rock, then "Zoovier", both released in 2016, and most recently the mixtape "Bruce Wayne" (2018).
Since 2015, he has collaborated with a number of successful musicians, including Nicki Minaj. Monty, Cheat Codes, even Snoop Dogg on the song "Westside", then Chris Brown and Natalie La Rose, among many others. This has only helped him increase his popularity, and wealth as well. The most recent news is that he has signed a record deal with Tr3yway Entertainment.
Fetty Wap Net Worth
Since launching his career in 2014, Fetty has released one studio album and is now working on his second – "King Zoo" – scheduled for release in late 2019, then nine mixtapes and numerous singles, which have steadily increased his wealth. So, have you ever wondered how rich Fetty Wap is, as of early 2019? According to authoritative sources, it has been estimated that his net worth is as high as $8 million, which is quite impressive, don't you think? Undoubtedly, Fetty Wap's net worth will increase in the upcoming years, assuming that he successfully continues his career.
Fetty Wap Personal Life, Marriage, Children, Wife, Girlfriend
What do you know about Fetty Wap's personal life? Well, this rap star has been very secretive when it comes to his life outside the music scene, but we have managed to discover some interesting facts. Fetty has been seen with a number of beauties since entering the music scene, plus now has seven children in total. His first child, a son was born in 2011, named Aydin Zoovier, to Fetty's childhood girlfriend Ariel Reese. He has a daughter Eliza "ZaZa" Zaviera, and a son Zy with Lehzae Zeona, a child named Amani with Elaynna Parker, while with the "Love & Hip Hop: Hollywood" star Masika Kalysha, he has a child named Khari. Well, this is not all – he has Lauren with an exotic dancer who goes by the name Turquoise Miami, and with Alexis Skyy, Fetty is the father of Alaiya.
Fetty Wap Legal Issues
Like many rappers, Fetty has also been involved in troubles with the law; back in November 2017, he was arrested by the police after he was pulled over on a Brooklyn highway, and charged with reckless endangerment, drunk driving, illegally changing lanes, aggravated unlicensed operation of a motor vehicle, and drag racing. Luckily, he has avoided jail time but was fined $500 with 14 hours attendance at a driving school.
Fetty Wap Internet Fame
Over the years, Fetty Wap has become quite popular on social media platforms, especially Instagram and Facebook, though he is also no stranger on Twitter. His official Instagram page has over 5.5 million followers, with whom he has shared his most recent career achievements, including the new song "Trippin Baby", among other posts. He is also popular on Facebook, with over 1.1 million fans, while on Twitter, Fetty is followed by just over 760,000.
So, if you aren't already a fan of this prominent rapper, then this is a perfect opportunity for you to become one, just skip over to his official pages, and see what he is up to next, both personally and professionally.