Fox Sports Kristine Leahy Bio: Dating Boyfriend, Salary, Net Worth, Body Measurements
• Kristine Leahy was born in 1986, in Chicago, Illinois, USA.
• She has an estimated net worth of over $2 million.
• She attended Boston University and worked for the Boston sports radio station WEEI.
• She was the host of "American Ninja Warrior" and was a co-host of "The Herd with Colin Cowherd".
• She currently has her own show "Fair Game with Kristine Leahy" which airs on Fox Sports 1.
Who is Kristine Leahy?
Kristine Leahy was born on 16 October 1986, in Chicago, Illinois USA, and is a former sports reporter as well as a television host, best known for being the former host of the show "American Ninja Warrior". She was also a former co-host of "The Herd with Colin Cowherd", and a former anchor for the Los Angeles based television station KCBS-TV.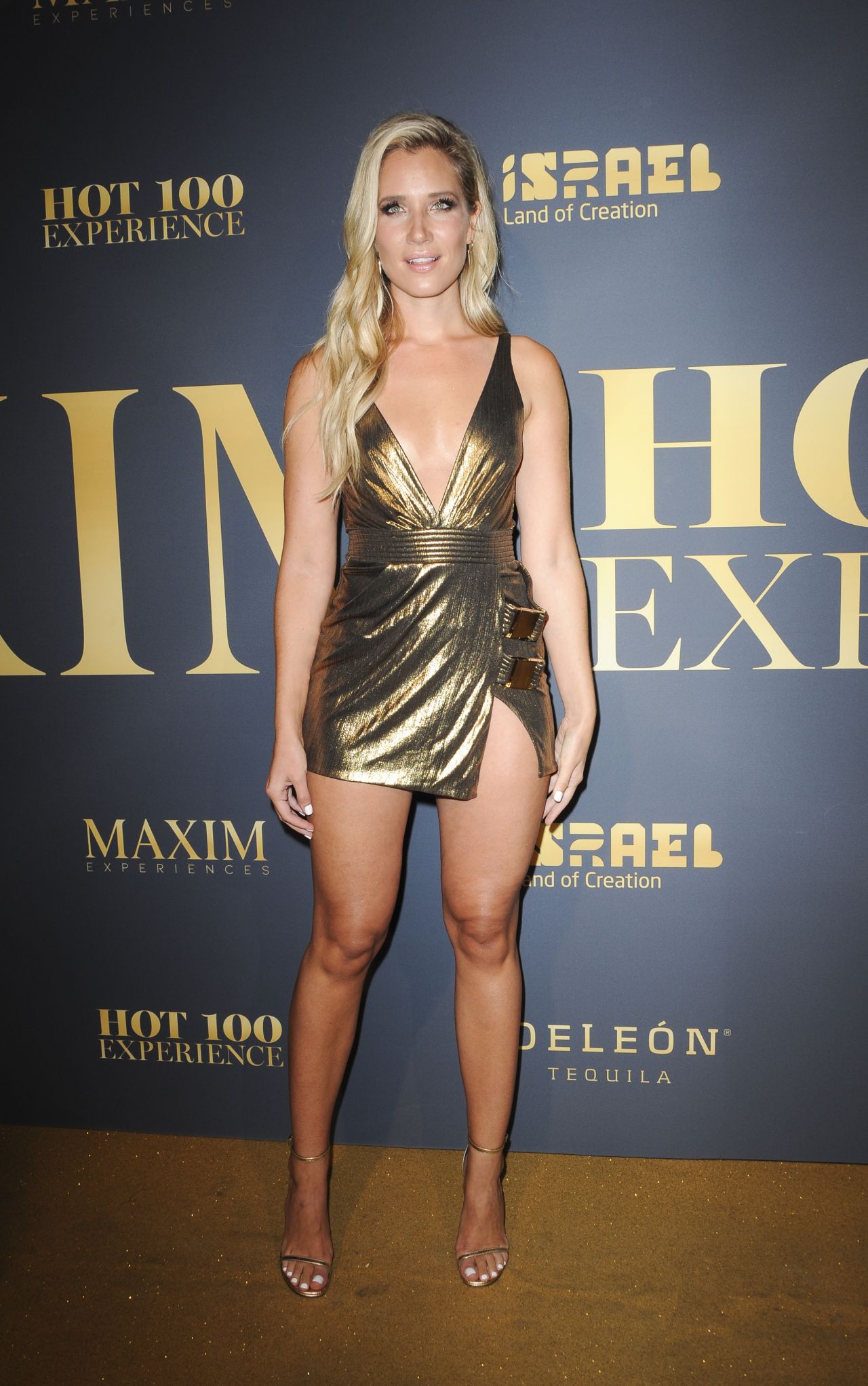 The Net Worth of Kristine Leahy
How rich is Kristine Leahy? As of early-2019, sources estimate a net worth that is over $2 million, earned through a successful career on television. After her numerous hosting duties, she became focused more on sports reporting, and as she continues her endeavors, it is expected that her wealth will also continue to increase.
Early Life, Education, and Career Beginnings
Growing up in Chicago, Kristine developed a strong interest in sports at a young age. She attended Prairie Ridge High School located in Crystal Lake, Illinois and matriculated in 2005. Afterwards, she enrolled at Boston University where she completed a Bachelor of Science degree in Journalism.
.@thejoshaltman got the note about matching outfits on the show today. I also had to roast him for spending an entire Laker game courtside, but on his phone! Money never sleeps? pic.twitter.com/5sbpOzkpYp

— Kristine Leahy (@KristineLeahy) January 22, 2019
She began her career working for the Boston based sports radio station WEEI. She stayed there for the next two years before transitioning to a reporter's role for the National Basketball Association (NBA) team, the Boston Celtics for their online website. This led her to a job at FOX Boston, for which she covered all the sports teams in the Boston Area. Wanting to find better opportunities, she moved to Los Angeles in 2012, continuing to cover a variety of sports. She worked as a sideline reporter for the March Madness coverage of Turner Sports, and also for various sports outlets which are CBS-affiliated, leading her to work for the local CBS Los Angeles news network.
American Ninja Warrior and Colin Cowherd
Leahy found popularity when she became a sideline reporter for the NBC show "American Ninja Warrior"; the sports competition is a spin-off of the Japanese television series "Sasuke", in which hundreds of competitors attempt to complete a series of obstacle courses with increasing difficulty, in hopes of advancing to the national finals held at the Las Vegas Strip. The person who completes the final obstacle course becomes an American Ninja Warrior; only two people have ever finished the course, achieving total victory, and only Isaac Caldiero has managed to win the cash prize.
After her run with the show, she was hired by former ESPN Radio host Colin Cowherd for his show "The Herd with Colin Cowherd", to at least partly redress  the lack of female voices in sports talk radio, having been impressed with her tenure as a sports journalist. The show features news stories, interviews with celebrities, sports figures and sports analysts, and providing commentary on the sports news of the day. It was originally an ESPN Radio show before it moved to Fox Sports Radio and Fox Sports 1. The show also has a YouTube daily highlights show on its own channel.
LaVar Ball Issue
In 2017, Kristine and Cowherd did an interview with LaVar Ball on "The Herd with Colin Cowherd", during which she received sexist remarks. For the entire interview, LaVar did not face her way, only talking to Cowherd on the other side of the studio. The two argued that Big Baller Brand should be a brand that also caters to women, to which Ball asserted that it is not for women, and threatened Kristine when she asked how many shoes he had sold.
During the segment, she expressed the opinion that he was disrespectful, and he responded by calling her a hater, also commenting that he is scared of her and thinking of assault. She later issued a statement that it was fine that they disagreed, but his attitude was disrespectful, and he even threatened her without looking straight at her. LaVar, however, denied making any threats. Later in the year, she was critical of CNN for inviting Ball to discuss his feud with US President Donald Trump.
One of her latest projects is the show "Fair Game with Kristine Leahy" which started airing on Fox Sports 1 in 2018.
Personal Life and Social Media
For her personal life, it is known that Leahy is not and has never been married, but is in a relationship, though details about her boyfriend are scarce as she has only posted photos of them together on social media. There were rumors going around that she was in a relationship with co-host Colin Cowherd, due to their apparent closeness on "The Herd with Colin Cowherd", however, both denied having any romantic association.
She is highly active online through accounts on social media, on Facebook, Twitter and Instagram – she posts a lot of personal photos and videos on her Instagram account, and also uses her Twitter and Facebook accounts to comment on the latest sports events, as well as promote some of the upcoming episodes of "Fair Game with Kristine Leahy". She also has a personal website which details her work, experience, education, and links to her social media. She also travels around the country, and has gained a lot of followers thanks to her popularity as well as her apparent attractiveness. There is also a way to contact her at her website for professional endeavors.