Jane Kilcher's Bio: Children, Wedding, Daughter Piper Kilcher, Age, Net Worth, Family
• Jane Kilcher is a prominent TV personality from Homer, Alaska
• She is married to Atz Lee Kilcher, son of Atz Kilcher, the patriarch of the Kilcher family
• She is a commercial fisherman and helps the Kilcher family with her fishing skills
• Jane and Atz Lee are the stars of the reality show "Alaska: The Last Frontier"
• Jane and Atz Lee have a combined net worth of $4 million
Who is Jane Kilcher?
Are you familiar with the Kilcher family? The inhabitants of the Alaskan wilds, particularly Homer and its surrounding area? If yes, then you know who Jane Kilcher is, but how did she get there and what is her life story? If you want to read about her, then stay with us, because we are about the cover the whole life story about this prominent TV personality. Born Christina Jane Ferman on the 14th September in Homer, Alaska USA, she is the wife of Atz Lee Kilcher, son of Atz Kilcher, the patriarch of the Kilcher family. Jane came to prominence after being featured with the rest of the Kilcher family in the reality show "Alaska: The Last Frontier"
Jane Kilcher Bio: Early Life, Parents, and Education
Jane was born to Bob Ferman and his wife Sarah; she spent her childhood in Homer alongside her two siblings, Bobby and Jessica. She started exploring Alaskan wilderness from an early age and fishing became her hobby and now helps the Kilchers with her fishing skills.
Jane and Atz Lee Kilcher Relationship, Wedding, Children
Growing up close to each other, Jane and Atz Lee met when she was 12 years old. The two became friends almost instantly, and living just 11 miles away from the Kilcher homestead, it wasn't hard for the two to keep their friendship alive. However, destiny had different plans; Jane married an Alaskan native Dicran Kassouni, who resides in Seldovia Alaska, and has a daughter from this relationship, Piper Isolde Kassouni. Unfortunately, there are no records when the two married and divorced, though it is known that her daughter was born on the 4th June 2003. However, fate brought Jane and Atz Lee back together in the mid- 2000s, and in no time the two started a romantic relationship, which eventually led to a wedding ceremony, held at the Head of the Bay in 2006. Though the couple has been married for 12 years, the two don't have children of their own, but are parents to two children from their previous relationships. In addition to Piper, they have son Etienne – born in 2001 – who is the product of Atz Lee's failed marriage to Nantia Krisintu.
No woman I'd rather spend time with in the wilds than my lovely wife jane. ??? pic.twitter.com/0qnUEkhIZK

— Atz Lee Kilcher (@AtzLee) August 8, 2018
"Alaska: The Last Frontier"
Due to the unusual lifestyle of the Kilchers, they have attracted attention from people around the world, and producers from the Discovery Channel, including Philip J Day, offered the Kilchers featured status in a new reality show that would follow them through their everyday life activities. The family accepted the offer, and the series "Alaska: The Last Frontier" premiered on the 29th December 2011. Since then, Jane has appeared in over 90 episodes of the Primetime Emmy Award-nominated series, which has made her popular around the world. The camera follows the extended Kilcher family through their daily operation in the Alaskan wilderness, living without plumbing and electricity, as they hunt for food to sustain them during the harsh winter. Jane helps the family by fishing, as from an early age she was taught how to fish, and for a few years she was a commercial fisherman. Thanks to her independence, strong attitude and good nature, Jane has become an idol to women all over the world.
Hunting Accident
The Kilchers face dangerous situations daily; during their hunts, they are prone to injuries and accidents on the whole. However, back in 2014, none were injured, but Jane and Atz Lee used a helicopter to hunt a black bear, which is illegal. She and Atz faced charges, but thanks to a deal to testify against the production company Wilma TV, Jane and Atz Lee were off the hook, and instead the production company paid $17,500 for the violation. The fact that she and Atz never caught the black bear also helped the charges be dropped against them.
Jane Kilcher Net Worth
Do you know how rich Jane Kilcher is? Well, she has come to prominence only in recent years, but her appearance in the reality TV series has largely increased her wealth. So, have you ever wondered how rich Jane Kilcher is, as of late 2018? According to authoritative sources, it has been estimated that Jane Kilcher's net worth is as high as $2 million, which is pretty impressive. According to sources, she receives somewhere between $5,000 to $7,000 per episode.
Jane Kilcher Daughter, Piper Kilcher
Though born to her first husband, Piper bears the Kilcher family name. She was born in 2003, and Jane has kept her out of the picture, mostly because of internet trolls who are bound to make negative comments in regards to the Kilchers' way of life, and Jane wants to exclude her daughter from such potential trauma. Hopefully, Piper becomes a prominent part of the highly-popular series, and we learn more about this young Alaskan.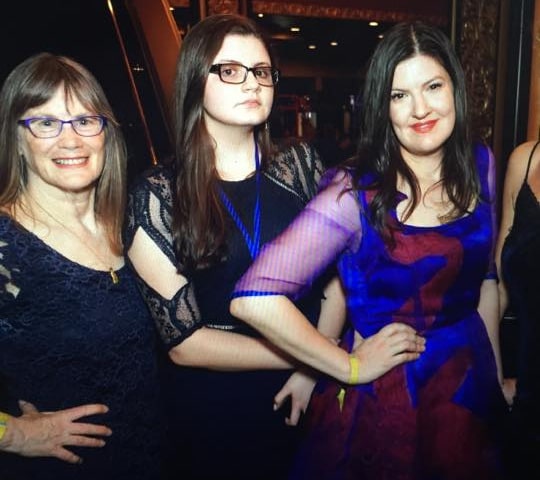 Jane Kilcher's Husband, Atz Lee Kilcher
Now that we have covered all the major details about Jane, let's share some information about her husband, Atz Lee Kilcher. Atz Lee was born on the 22nd May 1977, in Homer, Alaska USA, and is the son of Atz Lee Kilcher and Lenedra Carroll. He has two siblings, Shane, who is also a part of the reality series, and Jewel, who is an acclaimed musician and doesn't live with the family; half-sibling Nikos is the son of Atz and Linda, who is Atz's ex-wife. Atz Lee was interested in music from an early age, and learned to play guitar, upright bass, and harmonica among other instruments. His net worth is authoritatively estimated at $2 million, while his salary per episode is $20,000.
Jane Kilcher Internet Popularity
Though they live in one of the most uninhabited areas, Jane and Atz Lee have their own home in Homer, where they have modern amenities such as electricity, plumbing and internet. Jane has used her television popularity to reach out to her fans through social media platforms, with more than 170,000 followers on her official Facebook page, on which she has shared recent professional and personal endeavors with her fans, including a video with Charlotte from the homestead. Jane is also active on Instagram, on which she has more than 40,000 fans, with whom she has shared pictures of herself enjoying the Alaskan wilderness, among many other posts. So, if you haven't already become a fan of this superwoman, then this is a perfect opportunity for you to become one, just skip over to her official pages.