Gina Grad Bio Wiki, husband, new job, married, children, salary, height
• Gina Grad is a voice artist and radio personality
• She is the host of "Andy and Gina in the Morning" and co-host of "The Adam Carolla Show"
• She has an estimated net worth of $1 million
• She worked on the now defunct 97.1FM KLSX and KFI am640
• She supports charity work for The Hugging Angels Foundation, Meals on Wheels, and Los Angeles Children's Hospital.
Who is Gina Grad?
Gina Grad was born on 1 May 1978, in Overland Park, Kansas, USA, and is a voice artist as well as a radio personality, best known for being the host of the show "Andy and Gina in the Morning" which was aired on KSWD 100.3 The Sound. She is also the co-host on "The Adam Carolla Show", for which she also covers the news desk.
The Net Worth of Gina Grad
How rich is Gina Grad? As of early-2019, sources inform us of a net worth that is close to $1 million, earned largely through a successful career on radio. She's worked with various radio stations around the country and as she continues her endeavors, it is expected that her wealth will also continue to increase.
Early Life, Education, and Career Beginnings
Gina grew up in Overland Park, but little is known about her childhood or her family. She attended Shawnee Mission South High School, and after matriculating, enrolled at the University of Kansas. After graduating, she then pursued a career on radio, beginning with 97.1FM KLSX in 2006, working as an overnight screener for the station, which is now-defunct.
She only stayed there for a short time, and then joined the "Conway and Whitman Show" which was later renamed as "The Tim Conway Jr. Show", working as a fill-in co-host, 'phone screener, producer and nightly news girl. The show was a weeknight talk radio program which rose to popularity at KLSX – in 2009, the station changed formats from talk to music, leading her to join Conway and a small team to start the podcast entitled "The Bobsled", but which was short lived. After that ended, she tried her hand at another podcast with Randy Wang entitled "The Pretty Good Podcast", which would run for six years.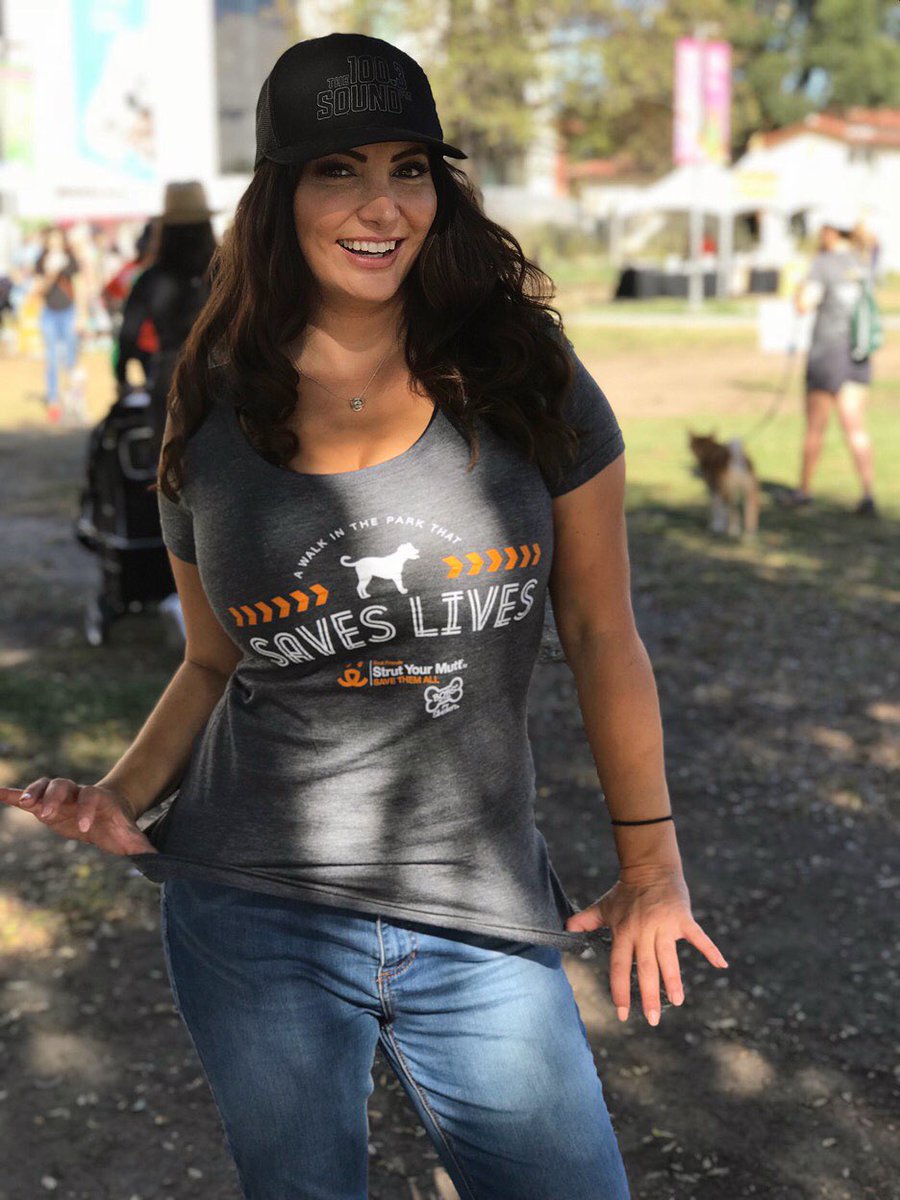 Career Prominence
"The Pretty Good Podcast" aired daily, and was later shortened to "The PGP". They also made another version of their show entitled "The Gina and Randy Show" on the Toad Hop Network which was recorded at Frank Kramer's home studio, later at the former Jon Lovitz Comedy Club located at Universal City Walk. While working on Grad's podcast, she took a job at KFI am640 for which she produced the Sunday morning show of Gary Hoffmann, and also worked as a fill-in producer for the "Bill Handel Show".
During her time there, she was also responsible for helping launch "The Bill Carroll Show" as an associate producer. She also did guest hosting duties on "The John and Ken Show" alongside Randy Wang, which is the most listened to local talk radio program in the US, with an estimated weekly audience of around 1.2 million, which according to a few publications, is the only local radio show to achieve the feat in modern times.
Recent Projects
In 2013, Gina made regular appearances in the online news network called "The Young Turks" on which she presented news stories; the program airs on YouTube and is known to be progressive left-wing, ie focusing on news and current events while maintaining an anti-establishment stance. She often weighed in as a guest panelist in "The Main Show", in "The Rubin Report", and "The Point" alongside Ana Kasparian.
Two years later, after the end of "The Pretty Good Podcast", she began working at 100.3FM The Sound KSWD as a co-host of "Mark in the Morning" alongside Mark Thompson. She also hosted the music oriented morning show entitled "Andy and Gina in the Morning", alongside co-host Andy Chanley. Within a few months of starting her job, she was hired to work on "The Adam Carolla Show" alongside Bryan Bishop, co-hosting and covering news for the show, which is a podcast produced by comedian Adam Carolla as the name denotes, and was the flagship program of Carolla Digital. It holds the Guinness World Record for the most downloaded podcast at nearly 60 million unique downloads. Eventually, 100.3FM The Sound KSWD became defunct, and its programs were shut down.
Personal Life and Other Endeavors
For her personal life, several sources state that Grad is in a relationship with a man named Tin who is of Irish descent. However, she has not made any public statements, and does her best to keep this aspect of her life away from the public. Aside from her radio jobs, she is also known for her work in the video game community. She voiced the character Rose in the video game "Street Fighter IV", which was the 2008 installment of the popular fighting game franchise produced by Capcom. Other video games she's done voice over work for include "Syndicate", "Ergo Proxy", "Paranoia Agent", and "Technolyze". In 2016, she received the Reelworld Rising Star Award, and the following year the Excellence in Radio Award given by the Alliance for Women in Media.
Gina now lives in Los Angeles, and is known to do charity work there during her free time. In 2016 she teamed-up with The Hugging Angels Foundation and helped spearhead an on-air campaign to raise funds to help a teenage girl who was battling Stage 3 Hodgkin's Lymphoma, to be able to attend her dream prom. The disease is a form of cancer that affects white blood cells which is primarily rooted from the Epstein-Barr virus (EBV) or a family history of HIV/AIDS. She also supports Meals on Wheels, and Los Angeles Children's Hospital.