How old is "The Wheel of Fortune's" Vanna White? Her Net Worth, Salary, Children, Husband. Has she Died, or just Retired?
• Vanna White is a television personality best known for her role on "Wheel of Fortune" since 198•
• She was born in Conway, South Carolina in 1957 and attended the Atlanta School of Fashion.
• She has appeared in numerous television shows, films, and has published a book.
• She has been married twice and has two children.
• She has earned a net worth of $50 million, and is active on social media.
Who is Vanna White?
Vanna White came to prominence through her appearance in the popular television game show "Wheel of Fortune", having joined the show back in 1983. She has also been featured in Playboy, without even posing for the magazine, as she and her boyfriend did a photo session of her in see-through lingerie, which they sold to Hugh Hefner in 1987.
So, do you want to find out more about Vanna White, her age, her life story, career, and personal life as well? If yes, then stay with us for a while as we are about to bring you closer to one of the most renowned television personalities.
How old is Vanna White? Her Wiki: Early Life, and Education
Born as Vanna Marie Rosich on the 18th February 1957, in Conway, South Carolina USA, she is the daughter of Miguel Angel Rosich and his ex-wife Joan Marie; her parents divorced when she was still in infancy and her mother remarried to Herbert Stackley White Jr. who adopted Vanna, and she assumed his last name. Her step-father was a real estate broker, headquartered in North Myrtle Beach, South Carolina. She went to North Myrtle Beach High School, and after matriculation, the whole family moved to Atlanta, Georgia, where she became a student of  the Atlanta School of Fashion.
May you have "champagne wishes and caviar dreams"in heaven my sweet friend @Robin_Leach. pic.twitter.com/Rzk7QDyTjq

— Vanna White (@TheVannaWhite) August 24, 2018
Career Beginnings
During her Atlanta School of Fashion years, Vanna began her career, first contesting the Miss Georgia 1978 pageant. Two years later, Vanna made her first television appearance when she was chosen as a contestant in the game show "The Price Is Right". Though she didn't make it on stage, she was among the first four contestants. The same year she launched her acting career, appearing in the drama film "Gypsy Angels", co-starring Richard Roundtree and Tige Andrews. However, in October 1982, Susan Stafford left "Wheel of Fortune", and Vanna was chosen as one of three substitute co-hosts, alongside Vicky McCarty and Summer Bartholomew, and in  the December, she officially became the hostess of "Wheel of Fortune.
"Rise to Prominence"
Thanks to her good looks, Vanna, attracted the public to the already popular show, and has remained in the series until the present day. She was first credited as the "letter turner", but has since been promoted to a hostess. Her net worth and popularity increased to a large degree since the first time she appeared in the Primetime Emmy Award-nominated show, plus she has received a Star on the Walk of Fame for her contribution to television, particularly the show "Wheel of Fortune" – Vanna has now appeared in more than 6,700 episodes. Quite impressive, do you agree?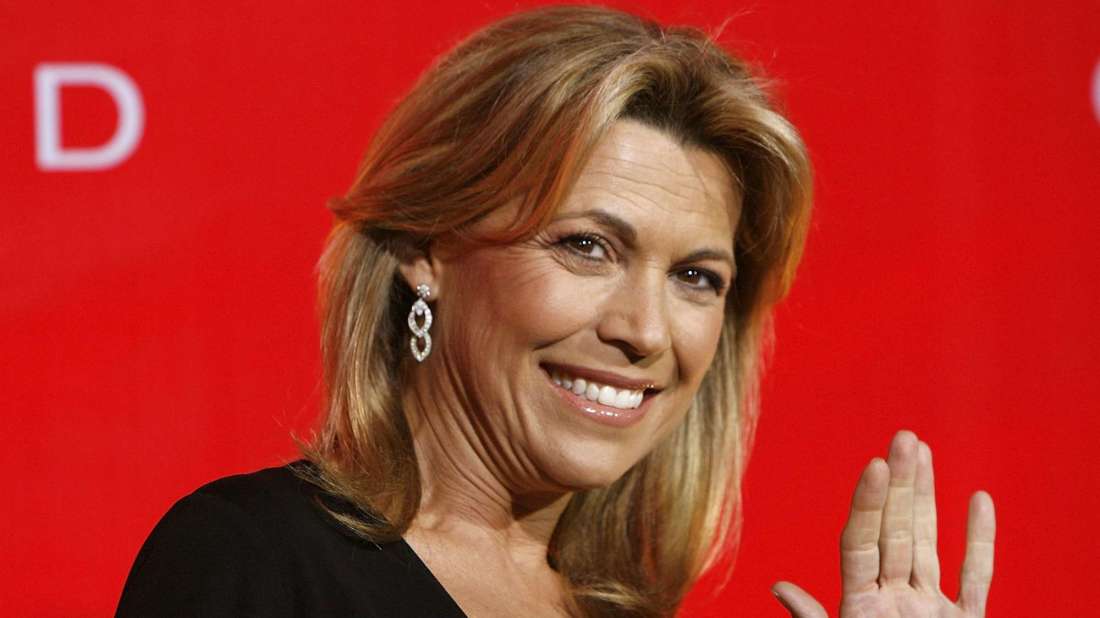 Projects Aside "Wheel of Fortune"
Vanna has acquired fame as she's continued her acting career, and has also had engagements in various television shows. As her popularity improved, she started guest-appearing in such shows as "The Tonight Show Starring Johnny Carson" (1986-1988), then "Live! With Kelly" (1989-2016), and others, while she appeared as herself in several television series and films, including "The A-Team" (1986), "Simon & Simon" (1987), then "Naked Gun 33 1/3: The Final Insult" (1994), "The King of Queens" (2001), and most recently "Fresh Off the Boat" in 2017, among others, all of which increased her wealth to a large degree.
An Accomplished Author
As her career gained momentum, Vanna has used her popularity to share some information from her personal life, both good and bad with her fans in an autobiographical book. "Vanna Speaks!" in 1987, which became a bestseller, also contributing to Vanna's net worth.
Has Vanna White Died? Has She Retired?
For this question there is one answer, plain and simple – no. Vanna is still active in the entertainment industry and can still be seen on "Wheel of Fortune", most recently signing a contract that would have her on the show until 2022, so no doubt we will see more from Vanna in the upcoming years.
Vanna White Net Worth
Since launching her career, Vanna has become a praised television star, and her engagement in "Wheel of Fortune" has increased her wealth to a large degree. So, have you ever wondered how rich Vanna White is, as of late 2018? According to authoritative sources, it has been estimated that Vanna White's net worth is as high as $50 million, while her annual income is $8 million. Pretty impressive, don't you agree?
Vanna White Personal Life, Fiancee's Death, Marriage, Divorce
Vanna has been through hell and high water throughout her life; from her childhood when her parents divorced to tragedies in her adult life. She was in a relationship with John Gibson in the '80s and the two were even engaged, but before they could marry, John died in a plane crash. Four years later, Vanna married businessman and restaurateur George Santo Pietro, and the two remained married until 2002, when Vanna filed for divorce, citing irreconcilable differences. Before the divorce, Vanna and George welcomed two children a son Nicholas, born in 1994, and a daughter Giovanna, born in 1997, although before the birth of her first child, Vanna suffered a miscarriage.
Two years following her divorce, Vanna was engaged to businessman Michael Kaye, but after two years the two broke-up, and she is now in a relationship with businessman John Donaldson, with whom she is planning a wedding.
Vanna White Legacy
Vanna has a number of fans all over the world, and some of them are celebrities which have expressed their affection to Vanna through songs. One of these is comic musician Weird Al Yankovic, who wrote the song 'Stuck in a Closet with Vanna White", which can be found on his album "Even Worse".
Lawsuit Against Samsung Electronics
Back in 1993, Vanna filed a lawsuit against the Samsung Electronics corporation for violation of her personal rights, when the corporation made an ad in which a robot was turning letters on a game show. Initially the lawsuit went in Samsung Electronic's favor, but the decision was reversed by the US Court of Appeals for the Ninth Circuit, and Vanna received $403,000 in damages.
Vanna White Internet Fame
Over the years, Vanna has become quite popular on social media platforms, especially Facebook and Instagram, though she is also no stranger on Twitter.
Visited @StJude yesterday. So proud of our $2 million donation from my yarn sales. Thank you to everyone who has bought my yarn and shared in this wonderful donation! #GivingBack @StJudeResearch pic.twitter.com/tNpfYLFBhk

— Vanna White (@TheVannaWhite) October 20, 2018
Her official Facebook page has almost 30,000 followers, with whom she has shared her most recent career and personal endeavors, while on Instagram, she has over 25,000 fans. On Twitter, Vanna is followed by nearly 20,000 people. So, if you aren't already a fan of this prominent television personality, then this is a perfect opportunity for you to become one, just skip over to her official pages and see what she is up to next, both professionally and personally.