How tall is Richard Moll? Wiki Bio, net worth, height, wife, dead or alive?
• Richard Moll is a voice and screen actor with over 175 credits
• He is most prominent for his role as Aristotle Nostradamus "Bull" Shannon in the NBC sitcom "Night Court" (1984-1992)
• He is 6ft 8ins (2.03m) tall and weighs approximately 220lbs (100kg)
• His net worth is estimated to be around $7 million
• He has been married and divorced twice and has two children
Who is Richard Moll?
Richard Moll is a voice and screen actor who has over 175 credits to his name since launching his career back in the late '70s. His most prominent role is that of Aristotle Nostradamus "Bull" Shannon, the bailiff in the NBC sitcom "Night Court" (1984-1992), while he is also recognized for his deep voice, which secured him voiceover work in such animated films and series as "Batman: The Animated Series" (1992-1994) as the voice of Harvey Dent/Two-Face, and Norman in "Mighty Max" (1993-1994), among other projects.
So, do you want to find out more about this prominent actor, from his childhood years to most recent career endeavors? If yes, then stay with us for a while as we introduce you to Richard Moll.
How Tall Is Richard Moll? Weight, Appearance
Before we share with you all the biographic facts about Richard, let's answer a question which everybody asks – recognized for his towering height and masculine looks, do you know how tall Richard Moll is exactly? Well, Richard stands at 6ft 8ins, which is equal to 2.03m; he might have been a good basketball player, what do you think? He weighs approximately 220lbs or 100kg, and has dark brown eyes, while his hair is now gray, although black when he was younger.
Richard Moll Wiki: Age, Childhood, and Education
Born Charles Richard Moll on the 13th January 1943, in Pasadena, California USA, he is the son of Harry Findley Moll, who was a lawyer, and Violet Anita who worked as a nurse. Richard grew early, and reached 6ft (1.8m) at 12 years of age, and later an additional eight inches. After finishing high school, he enrolled at the University of California, Berkeley, where he was a part of the Kappa Alpha Order fraternity.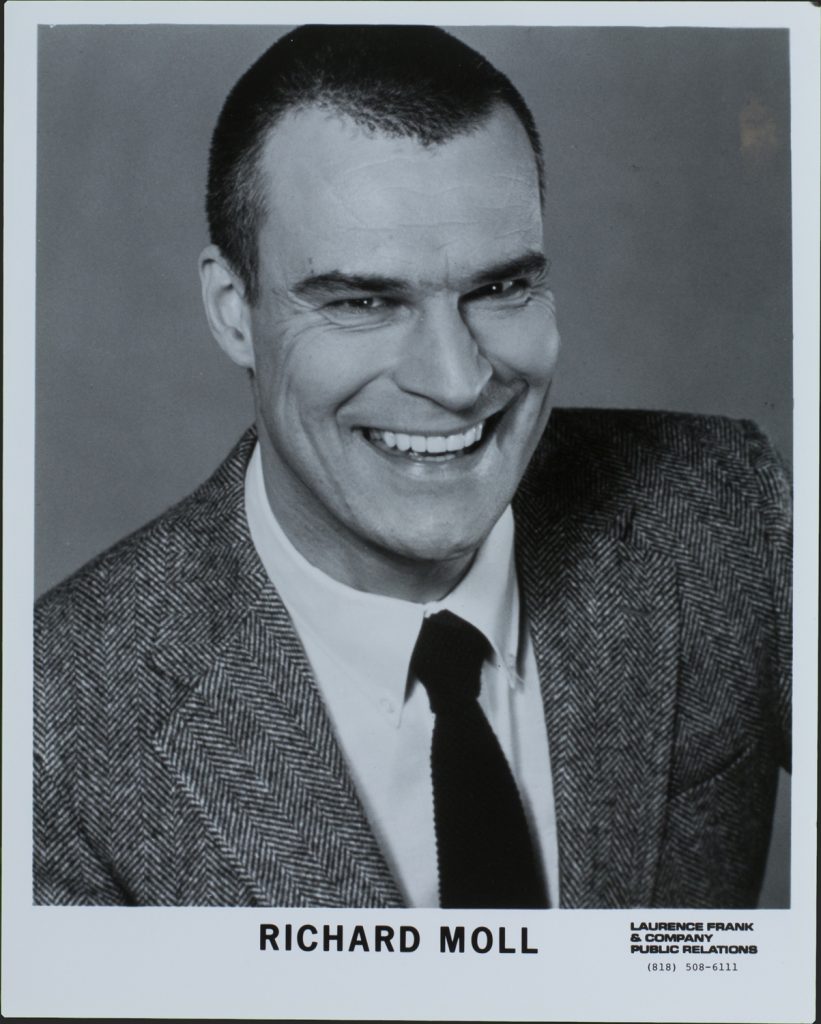 Career Beginnings
Richard's career started in 1977 with the role of Joseph Smith in the film "Brigham" (1977), and then a support role in the Primetime Emmy Award-winning television film "The Jericho Mile", starring Peter Strauss, Richard Lawson and Roger E. Mosley. He continued with minor roles in several films, including the action adventure film "The Sword and the Sorcerer" (1982), before he made his big breakthrough.
Rise to Prominence
Gradually Moll was becoming more popular in the entertainment industry, and it was in 1984 that he was selected for one of his most prominent roles, as Aristotle Nostradamus "Bull" Shannon in the TV comedy series "Night Court" (1984-1992). Back in 2013, he was asked if he would do a reunion with the cast and launch a new season of the show, but Richard's response was "No Way In Hell I'd do a reunion." He enjoyed success while the series lasted, which resulted in new notable roles, and during the '80s and '90s, Richard was at his peak, with roles such as Horn in the film "Sidekicks" (1992), then as Boo in the TV series "Getting By" (1993-1994), and as Dementor in the film "Jingle All the Way" (1996), among others, all of which contributed to his popularity.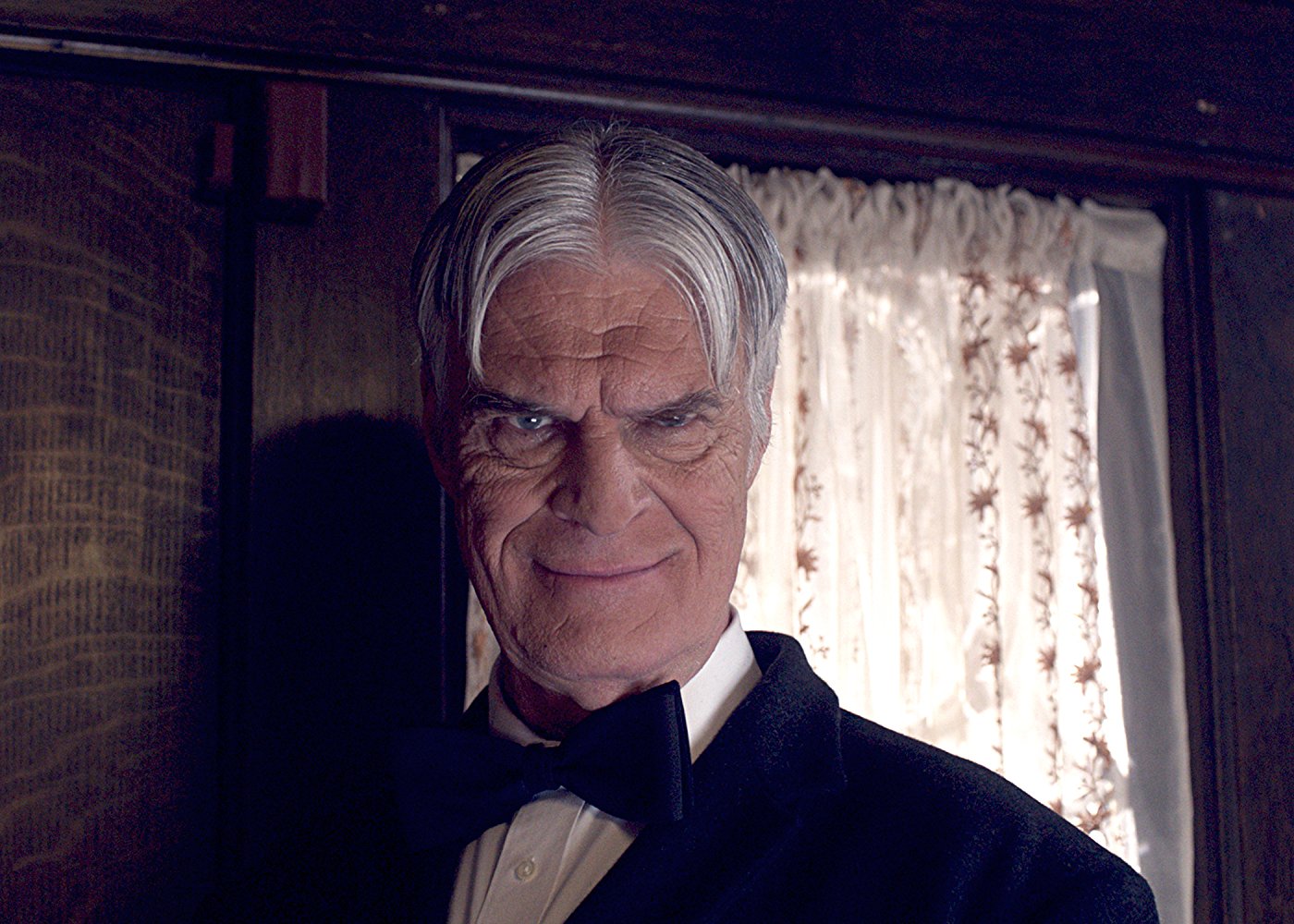 Although he has made a number of appearances on screen, he has failed to leave a mark other than in the TV series "Night Court". From 2000 onwards, Richard has made more than 40 appearances on television and film, but not a single role was in any way notable, as he has only secured minor roles in B-production films, such as the horror comedy "Nightmare Man" (2006), the comedy film "Love at First Hiccup" (2009), horror comedy "Sorority Party Massacre" (2012), and most recently the horror film "Slay Belles" (2018).
Richard Moll Net Worth
Although he has had over 175 credits to his name, only a fair number of his appearances have contributed significantly to his net worth, however, he has still earned a decent amount. So, have you ever wondered how rich Richard Moll is, as of early 2019? According to authoritative sources, it has been estimated that Moll's net worth is as high as $7 million, which is quite impressive, don't you think? Let's only hope his wealth increases further in the upcoming years assuming that he successfully continues his career.
Richard Moll Personal Life, Marriage, Children, Wife, Is He Dead or Alive?
What do you know about Richard in his personal life? Well, he hasn't been very open when it comes to sharing details from his private affairs, however, a renowned actor like himself couldn't pass without paparazzi on his track. Richard has been married and divorced two times, and has two children. His first wife was Laura Class from 26th November 1988 until 1992, then from 1993 he was married Susan Brown, until divorcing in 2005. During this time, they welcomed two children.
To speak further of Richard's secretive nature, he isn't active on social media platforms, but we know one thing for sure, Richard is very much alive and still active in the entertainment world.