Iain De Caestecker (Agents of Shield) Wiki Bio, twin sister, net worth, gay
Who is Iain De Caestecker?
Iain De Caestecker was born on 29 December 1987, in Glasgow, Scotland, and is an actor, best known for his role in the television series "Agents of S.H.I.E.L.D" in which he plays the character Leo Fitz. He's also appeared in several films, including "Not Another Happy Ending", "Lost River", "In Fear", and "Shell".
The Net Worth of Iain De Caestecker
How rich is Iain De Caestecker? As of early-2019, sources estimate a net worth that is over $5 million, earned through a successful career in acting since 1999, during which he's also won a few awards. As he continues his endeavors, it is expected that his wealth will also continue to increase.
Early Life, Education, and Career Beginnings
Iain grew up with three siblings, one of whom is his twin sister. Both of his parents are doctors, as his mother is the Director of Public Health (DPH) for NHS Greater Glasgow and Clyde, and an honorary professor at the University of Glasgow, having worked as an obstetrician as well as a gynecologist.
After matriculating from high school, he enrolled at Langside College where he completed an HND in Acting and Performance. However, his acting career actually began back when he was a child, with a minor role in the comedy horror film entitled "The Little Vampire", based on the children's book series of the same name by Angela Sommer-Bodenburg. He went on to make television appearances in "Coronation Street", and "Lip Service" which is a show following a group of lesbians living in Glasgow. He gained more attention as the years progressed, especially with his next two projects.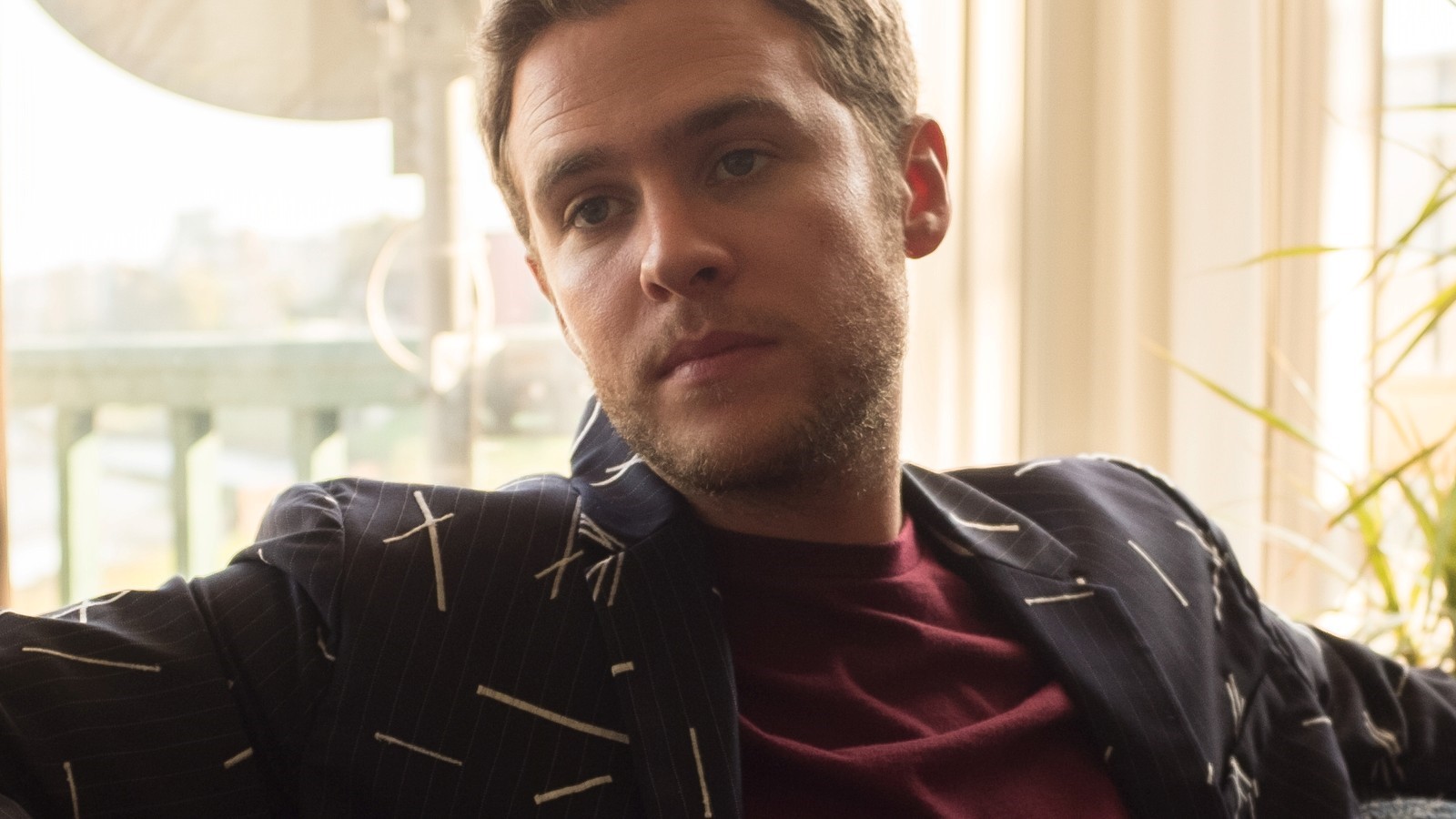 Rise to Fame – Agents of S.H.I.E.L.D.
De Caestecker's fame started to increase when he became a part of the high profile series "The Fades", which won a BAFTA Award. He then worked on "Young James Herriot", the series based on the early life of veterinary surgeon James Herriot, which earned him a nomination for Best Actor/Actress – Television at BAFTA Scotland. In 2013, he gained a lot of critical acclaim when the film "In Fear" premiered at the Sundance Film Festival, and which follows a young couple as they're terrorized by an unknown assailant.
His next projects would be "Filth", and "Not Another Happy Ending" which earned him his second BAFTA Scotland nomination, this time for Best Actor in the Film category. Afterwards, he made an appearance in the music video of the song "Please Don't Say You Love me" by Gabrielle Aplin, followed by gaining one of his most popular roles in the television series "Agents of S.H.I.E.L.D.", which is based on the Marvel Comics organization Strategic Homeland Intervention, Enforcement, and Logistics Division or SHIELD, and set in the Marvel Cinematic Universe (MCU), sharing a continuity with the films.
Recent Projects
While working on the Marvel television show, Iain gained a lead role in the film "Lost River", which is Ryan Gosling's directorial debut, and stars Iain alongside Christina Hendricks and Saoirse Ronan, premiering at the 2014 Cannes Film Festival. He also voiced his "Agents of S.H.I.E.L.D." character for an episode of the animated series "Marvel's Ultimate Spider-Man Vs. The Sinister 6". One of his latest projects is 2018's horror film "Overlord", which is produced by J. J. Abrams and follows the story of American soldiers stuck behind enemy lines before D-Day, who discover various secret Nazi experiments. The film received positive reviews and gained a bit of income over its budget.
His work with "Agents of S.H.I.E.L.D." also continues, as the show has now aired six seasons with a seventh season set to air in 2019. He is one of the regular cast members and stars in the show alongside Chloe Bennet, Brett Dalton, Clark Gregg, and Ming-Na Wen. The show started out having mixed reviews but high ratings, and while ratings dropped, the reviews improved to a now more consistently positive ratio. Several of the characters, including his have been introduced to the comic universe as well as other media.
Thank you for this picture Elizabeth!! Love it. pic.twitter.com/OsrM0EgNOk

— IainDeCaesteckerNews (@iaindcnews) March 24, 2018
Personal Life
For his personal life, not much is known about De Caestecker's romantic relationships. Some have speculated that he has a secret girlfriend, but he later confirmed in an interview that he is single. He has been seen in public with some of his co-stars from "Agents of S.H.I.E.L.D.", but none that he was ever too close with. The lack of any info has also led to rumors that he might be gay, though this was something he also denied publicly. He has a home in Glasgow, Scotland, though spends a lot of time in the US due to his various acting projects. He also enjoys donating money and time to charities.
Similar to numerous actors, he is highly active online through social media, having an account on Instagram with nearly 200,000 followers, and on which he mainly posts promotions about some of his recent and upcoming projects, including "Overlord". He rarely promotes his work for Marvel, due to contracts specifying that they do not reveal anything about the plot. He does post a few pictures of the show, mainly approved promotional material, and also of himself alongside friends, and his travels in the US as well as the UK.