Jamie Sierota Wiki Bio, age, net worth, wedding, siblings, height, baby
• Jamie Sierota was born in 1993, and was the lead guitarist and backing vocalist for the band Echosmith until 2016.
• His net worth is estimated to be $1 million.
• He and his siblings were inspired by various rock bands, and started out making covers of various songs.
• Echosmith started to gain attention in 2013 and released their debut album "Talking Dreams" in the same year.
• He is married with a child and works as a songwriter and producer.
Who is Jamie Sierota
Jamie Sierota was born on 8 April 1993, in Chino, California USA, and is a musician, best known for being a part of the band Echosmith from their creation up to 2016. He was the lead guitarist and backing vocalist for the band, which also comprised of his siblings, before his departure.
https://www.instagram.com/p/Bpus0s6A3dp/
The Wealth of Jamie Sierota
How rich is Jamie Sierota? As of early-2019, sources inform us of a net worth that is at $1 million, earned through a successful career in the music industry. He released numerous musical projects with Echosmith, and as he continues his endeavors, it is expected that his wealth will also continue to increase.
Early Life and Music Beginnings
Jamie was born the eldest of four siblings into a musical household, with their parents supporting them in learning how to play musical instruments since they were children. He and his siblings were inspired by various rock bands, including Coldplay, Fleetwood Mac, Echo & the Bunnymen, and The Killers. With their shared influences and interest, the group decided that they would make music together, and Jamie became the lead guitarist and co-lead singer of the band, with the only female member of the group, Sydney becoming the lead vocalist.
The youngest sibling Graham plays the drums while the other male in the group Noah also sings back-up vocals while playing the bass guitar. They started out as an indie rock band taking a lot of influence from the 1980s and the genre dance rock. They also particularly liked performing Switchfoot songs, a group which was one of their main influences in starting their own band. They started out making covers of various songs such as "Lights" by Ellie Goulding and "Set Fire to the Rain" by Adele.
Big thanks to @AllSaints_ and @drmartens for hooking me up for the teen vogue party last night! pic.twitter.com/QevGJ4Mm9V

— meija (@jamiesierota) September 28, 2013
Echosmith's Rise to Fame
The band was managed by their father, who is a producer as well as a songwriter, and helped develop each band member and also co-wrote several of the band's songs. In 2013, Echosmith started to gain attention and was named as one of the 100 Bands You Need To Know by the Alternative Press. They released a single through YouTube entitled "Come Together" which was accompanied by a music video which was filmed in Los Angeles, California. Further promoting their music, they launched a free download promo on their website which contained songs such as "Cool Kids", and "Talking Dreams".
A month later, they performed a free concert in Burbank, California at Warner Bros. Records which streamed simultaneously through their YouTube channel. They eventually got a feature through ESPN performing various songs. They also participated in the 2013 Vans Warped Tour and then became an opening act for Owl City during their tour of the United States. Later in the year, they released their debut album entitled "Talking Dreams", and also a holiday track called "I Heard the Bells on Christmas Day". They then performed on "Teen Nick", and were selected as one of the 2014 Artists to Watch by MTV.
Final Run with Echosmith and Departure
One of the band's songs "Surround You" was featured in the soundtrack for the film "Endless Love". They performed at the Vans Warped Tour for a second year in a row, and also on the television show entitled "Conan". They then became a supporting act for Twenty-one Pilots, and released an EP entitled "Acoustic Dreams", before then headlining a tour in 2015 alongside The Colurist, and performed the single "Illusion" for the musician Zedd. While working on their second studio album entitled "True Colors", it was announced that Jamie would be taking a break from the band to prepare for fatherhood.
He was briefly replaced by the musician Josh Murty for their tour dates; the band made a guest appearance in an episode of "The Muppets", then in 2016, it was announced through their social media that Jamie would be leaving the band so that he could focus on his family. The band also stated that they would continue as a trio, which has apparently not affected their music endeavors in any way.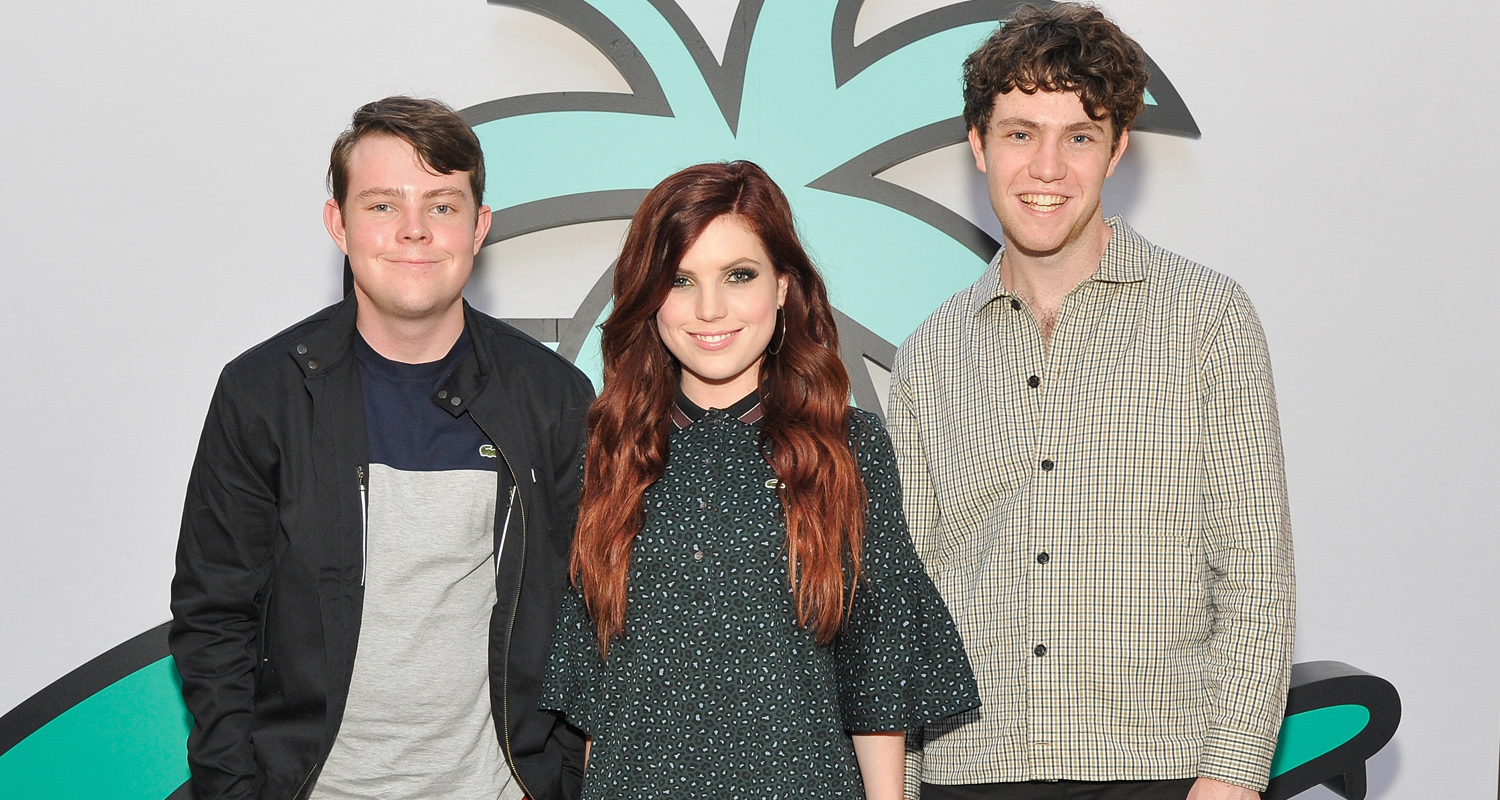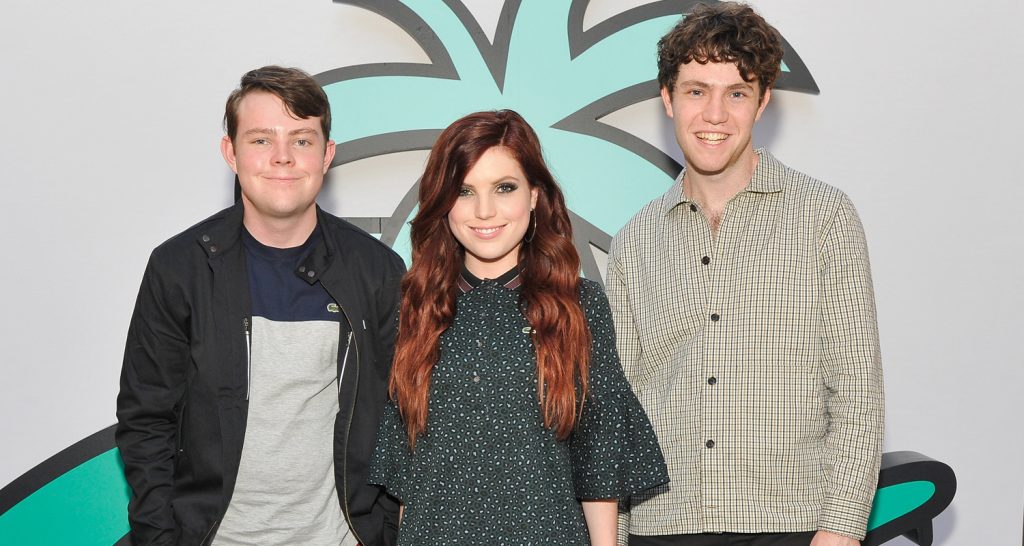 Personal Life and Social Media
For his personal life, it is known that Jamie is married to Anastasia and they have a child together. Very little is known about their relationship except for a few pictures shared from their wedding. Jamie was raised in the Christian faith, and has a bible verse from Proverbs tattooed on his lower arm. He also has a tattoo of the initial of his wife's first name on his left finger.
Similar to numerous musicians, he is active online through accounts on Instagram and Twitter. Since ending his run with Echosmith, he has taken a step back from the rigorous schedule of being in a band, opting to work in a background role – according to his accounts, he now works as a songwriter and producer. He has not been active from Twitter for a year and his Instagram page is mainly filled with photos of some of his daily endeavors. He often posts photos of himself with his child, of his wife and the family's pet dog, plus of his daily endeavors. Jamie enjoys the outdoors, as evident from his posts which often consist of him and his family taking trips.