Jhonni Blaze (rapper) Biography, net worth, boyfriend, height, age, wiki
• Jhonni Blaze is an American recording artist, model, and video vixen
• She is best known for being a star of the reality television show "Love & Hop Hop: New York"
• She has a net worth of approximately $100,000
• She has been featured in numerous publications and films, and has released her own music
• She has previously dated rapper Rich Dollaz, singer Bobby V, and comedian Katt Williams
Who is Jhonni Blaze?
Jzapal Jackson was born on 10 June 1990, in New York City USA, and known under her stage name of Jhonni Blaze, is a recording artist, model, and video vixen, probably best known for being one of the stars of the reality television show "Love & Hop Hop: New York". She is called the Twerk Queen thanks to her ability to twerk as seen in music videos she's appeared in, featuring artists such as Chris Brown.
The Wealth of Jhonni Blaze
How rich is Jhonni Blaze? As of early-2019, sources estimate a net worth that is at $100,000, earned through success in her various endeavors, mostly television and music projects. As she continues her career, it is expected that her wealth will also continue to increase.
Early Life and Career Beginnings
Jhonni is of African-American and German descent, and was born into a family of eight children, who had a lot of struggles growing up. (She earned the nickname Blaze due to her temper.) At a young age, she discovered her passion for music and decided that she wanted to pursue a career in that field, and so learned how to play several music instruments, including the bass guitar, piano, violin and clarinet. She aimed to make it to the Julliard Performing Arts School, but wasn't able to achieve their qualifications. She then started working as a stripper to make ends meet, and eventually approached a music career from another direction – she became a video vixen and was a regular feature for popular artists such as Chris Brown, Jim Jones, Jadakiss and French Montana. Her popularity increased thanks to her physical qualities as well as her dancing skills.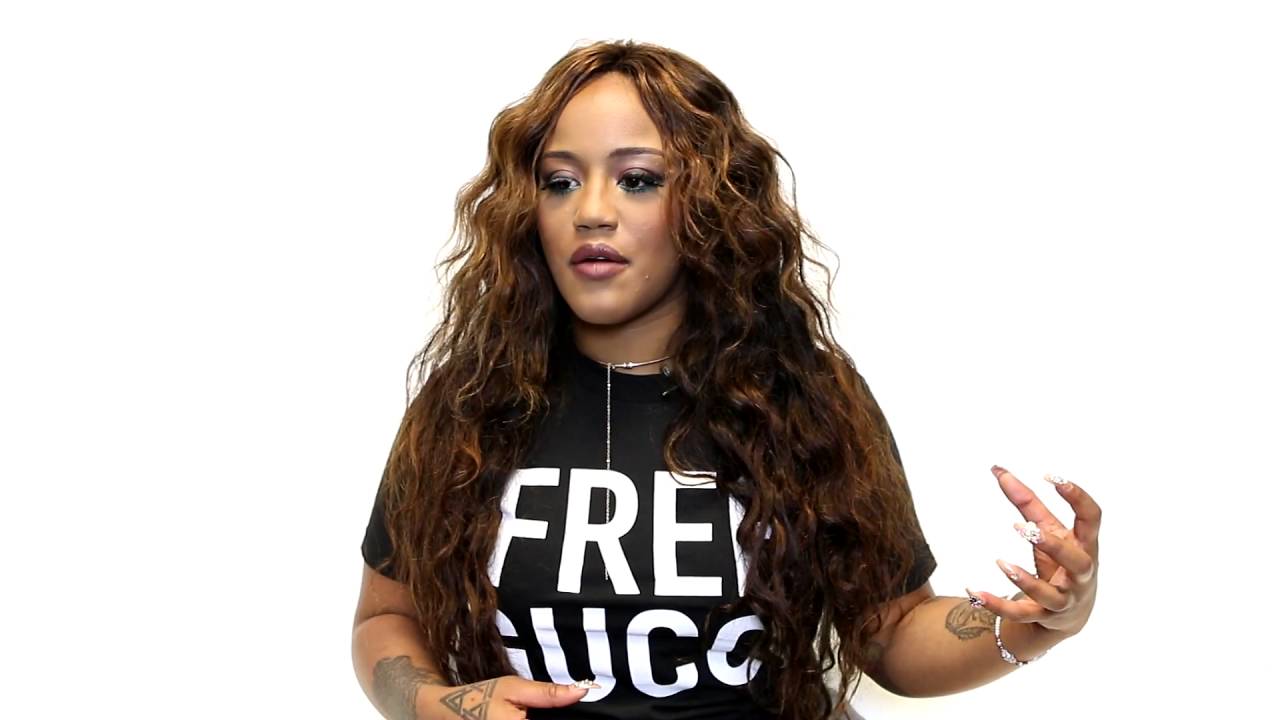 Rise to Fame – Love and Hip Hop
As Blaze's popularity continued to rise, numerous publications began taking notice of her, and she gained more opportunities, and was featured in publications such as "Hip Hop Weekly", "Straight Stuntin", "TMZZ", "King", and "Stunnaz". She also gained film opportunities, and appeared in projects including 'Frank Chase in the Streets of Harlem" and "Straight Stuntin Chronicles: Vol.3- The Man in the Mirror". Eventually, she gained one of her most notable appearances in the television show "Love & Hip Hop: New York", introduced to the show thanks to her previous relationship to rapper Rich Dollaz.
"Love & Hip Hop: New York" is the original installment of the "Love & Hip Hop" franchise, a string of reality television shows on VH1. The show began in 2011 and follows the lives of several people in New York City who are involved in some manner to hip hop music. The show has been noted for featuring several artists popular in the East Coast hip hop scene, and the success of the original show led to numerous spin-offs, including "Love & Hip Hop: Atlanta", and "Love & Hip Hop: Hollywood".
Music Opportunities
Despite Jhonni's numerous appearances in the show, she remained mainly as a supporting cast member, and eventually faded into the background as more guests as well as cast members were introduced to the show. The show has been known for helping numerous unknown personalities get their start in the hip hop industry; some of the popular names who have been featured in the show include Cardi B, Amina Buddafly, Remy Ma, Pappoose, Juelz Santana, and Erica Mena.
The same opportunity came to Jhonni when she started releasing her own songs including "Ride or Die" and "Revolver". One of her most popular music releases was the single entitled "Problems", released in 2015. The show was featured from her mixtape entitled "Cut from a Different Cloth", and was released on her personal YouTube channel called "The Jhonni Show". She has managed to make waves as an underground artist, and a lot of people respect her musical abilities despite all the controversies she's been wrapped up in. She's received a lot of criticism for her previous work as a stripper, though she mentioned that she has no regrets when it comes to her past, stating that her experiences have helped her become stronger.
Personal Life
For her personal life, it is known that Blaze was in a relationship with Brian Washington for several years, and the two even planned on settling down, but he passed away after he was shot and killed in 2013; she was rounded up as one of the suspects, and then moved to Atlanta to avoid pressure from the investigation. During the same year, she was rushed to hospital after it was discovered that she was bleeding profusely during a twerking performance – it was later revealed that she had suffered a miscarriage while performing.
The following year, it was confirmed that she was dating Rich Dollaz, and despite the two no longer being in a relationship, they continue to stay as business partners. She also had a brief romance with rapper Drake, which caused a bit of controversy after she accused him of sending hit men to kill her. She also dated singer Robert Bobby Wilson – also known as Bobby V – and also had a relationship with Fetty Wap. She's been romantically linked to stand-up comedians Micah Sierra Katt Williams and Steven Jordan, and is now in a relationship with Yazz the Greatest.