Joe Cheng Bio: Ex-girlfriend Ariel Lin, Wife, Married, Military Service, Gay, Dating
• Joe Cheng is a Taiwanese model, actor, and singer.
• He is best known for his roles in "It Started with a Kiss" (2005-2006) and its sequels.
• Joe has also had a successful modeling and music career.
• Joe Cheng has an estimated net worth of $3 million.
• Joe Cheng's ex-girlfriend is actress and singer Ariel Lin, who has an estimated net worth of $13 million.
Who is Joe Cheng?
Joe Cheng was born on the 19th June 1982 in Beitun, Taichung, Taiwan, and is a model, actor, and singer, perhaps best known to the world as Jian Zhishu in the TV drama series "It Started with a Kiss" (2005-2006), in which he co-starred with Ariel Lin. The two also starred in the two sequels "They Kiss Again", and "Sumer x Summer", among many other differing roles, and accomplishments in music and the modeling industry.
Do you want to find out more about this Taiwanese star, from his childhood years to most recent career endeavors? If yes, then stay with us for a while, as we are about to bring you closer to Joe Cheng.
Joe Cheng Bio: Early Life, Parents, and Career Beginnings
Joe spent most of his childhood with his father since his parents divorced when he was still rather young. He has an older sister, but she lived with their mother.
It was in the early 2000s, that Joe started his career, signing a contract with Catwalk Modeling Agency, and slowly started conquering the modeling scene in China, Hong Kong and Japan. He actually hit it big almost immediately, signing a further contract with Puma AG, Marc Jacob's, and after with Timberland, Levi's, Hugo Boss, and many others.
Acting Career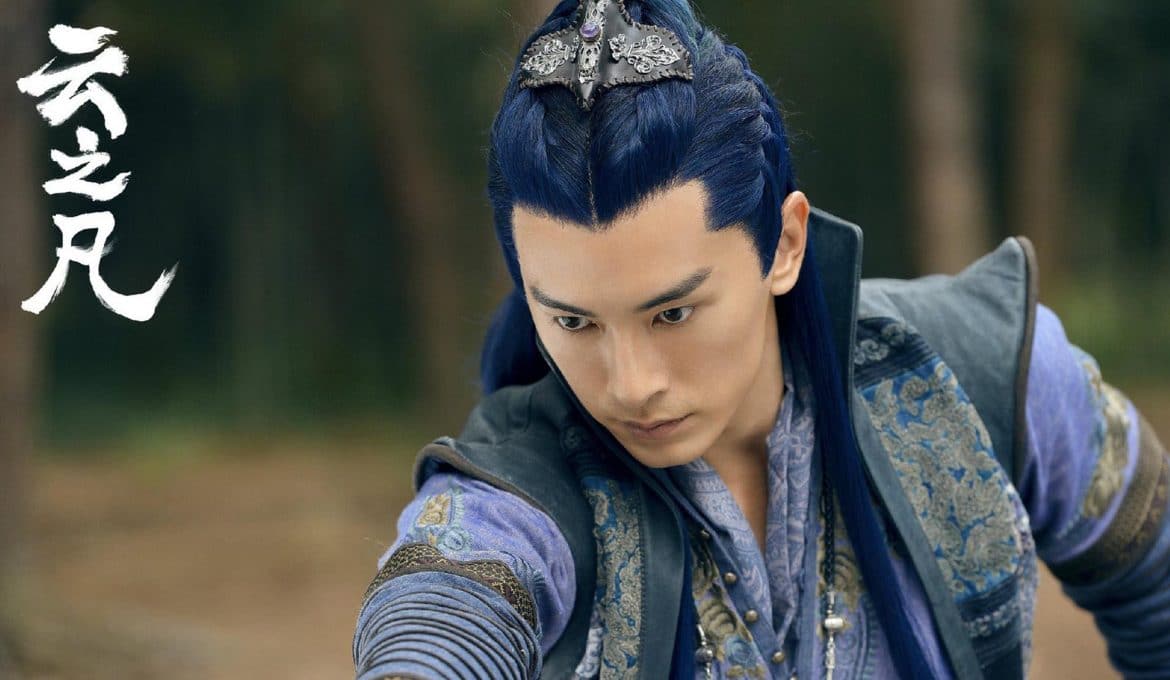 Parallel with his modeling career, Joe started looking for a way into the acting world; his first role was in the TV drama series "The Rose", as Han Kui, after which he featured in the TV series "Magic Ring" in 2004, but it was in 2005 that he reached stardom with the part of Jian Zhi Shu in the TV drama series "It Started with a Kiss", and repeated that role in the sequel "They Kiss Again" two years later. Joe continued successfully with roles as Den Zhen Shan in the TV series "Honey and Clover", then as Cai Jing Lai in "Love or Bread", while another successful project was the TV series "Love Actually" in 2012. Most recently he starred in the TV series "Partners" in 2018, and in addition to TV roles, has worked on several successful films, including "Ripples of Desire" (2012), and "The Beloved" (2015).
An Accomplished Musician
Joe is also an acclaimed musician; back in 2009 he began working on his debut music release, the EP "Sing a Song", which featured such songs as "Unwilling to Give Up", "The Taste of Bread", and "My Song, Your Sun", among others, that all helped increase his popularity.
Joe Cheng Net Worth
Since launching his modeling career, Joe has managed to prove himself as an actor and musician as well, which have also contributed to his wealth. So, have you ever wondered how rich Joe Cheng is, as of late 2018? According to authoritative sources, it has been estimated that Cheng's net worth is as high as $3 million, which will likely become even higher in the upcoming years, assuming that he successfully continues his career.
Joe Cheng Personal Life, Dating, Marriage, Children, Military Service
What do you know about Joe when he is not on-camera? Well, although known for sharing details from his career, he has decided to keep all the interesting details from his personal life hidden from the public eye. Nevertheless, a few facts have emerged – he was in a relationship with his on-screen star, Ariel Lin, but the two broke up, and subsequently she married businessman Charles Lin. Since then, Joe has remained single and focused on his career.
Back in 2012, Joe joined the military corpus Taiwan Coast Guard, for a year, which is mandatory for all Taiwanese men.
Joe Cheng Internet Fame
Since launching his career, Joe has become quite popular on social media platforms, especially Instagram and Facebook. His official Instagram page has over 640,000 followers, while on Facebook, more than 415,000 fans. He has used his social media popularity to share his recent career endeavors, such as being a part a Louis Vuitton party, among many other posts.
So, if you aren't already a fan of this multi-talented artist, then this is a perfect opportunity for you to become one, just skip over to his official pages.
Joe Cheng Ex-Girlfriend, Ariel Lin
So, who is Joe Cheng's ex-girlfriend, Ariel Lin?
Ariel Lin was born on the 29th October 1982 in Yilan, Taiwan, and is an actress and singer, who came to prominence with the role of Yuan Xiangqin in the TV drama series "It Started with a Kiss" (2005), and also as Seventh Fairy Maiden in the TV fantasy series "The Little Fairy" (2006), among many other roles.
She grew up with her mother and a younger brother, as her parents divorced when she was still young. The trio struggled financially, but thanks to her stunning beauty and acting talents, she managed to break out from poverty, beginning when she was discovered at a beauty contest in Taiwan, and in 2004 made her acting debut in the TV drama series "True Love 18". The same year she had her first major role, as Lin Xiaoying in the film "Love Me, If You Can", and then reached prominence with the role of Yuan Xiangqin in the TV drama series "It Started with a Kiss" (2005). She has also launched a music career, releasing three studio albums – "Adventure of Lunia" (2007), "Blissful Encounter" (2009), and "A Wonderful Journey" (2010).
Ariel's net worth is estimated at $13 million as of late 2018.