How tall is Deep Roy? Wiki Bio, height, ethnicity, net worth. Dead or alive?
• Deep Roy was born in Nairobi, Kenya to Indian parents.
• He has an estimated net worth of $500,000.
• He has numerous acting credits in both film and television.
• He is a frequent collaborator of Tim Burton, appearing in four of his films.
• He is not active on any major social media websites, but has a personal website.
Who is Deep Roy?
Mohinder Purba was born on 1 December 1957, in Nairobi, Kenya, and is an actor, puppeteer, and stuntman, best known for his roles that took advantage of his diminutive size, including "Charlie and the Chocolate Factory" in which he played the Oompa-Loompas. He has also played Keenser in various "Star Trek" films.
The Net Worth of Deep Roy
How rich is Deep Roy? As of early-2019, sources estimate a net worth that is at $500,000, earned through a successful career in acting. He's also appeared in several popular television shows throughout his career, and as he continues his endeavors, it is expected that his wealth will also continue to increase.
Early Life and Career Beginnings
Very little is known about Deep's childhood, his family, and his education. It is known that he was born in Nairobi to Indian parents. Sometime during his childhood, he moved to the United Kingdom where he had the opportunity to gain acting roles and pursue a career in entertainment. He began his career in 1976, making his professional acting debut in an episode of "The New Avengers" as the character named Klokoe.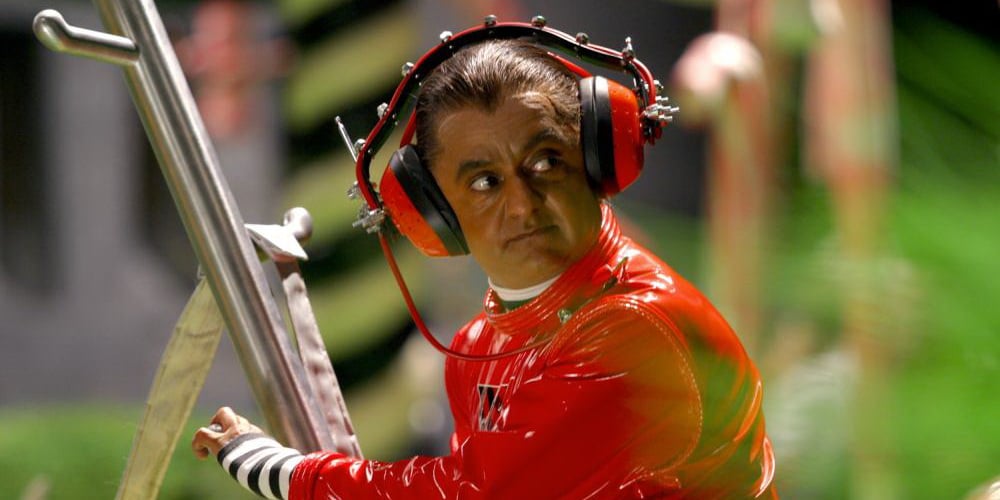 During the same year, he made his film debut in "The Pink Panther Strikes Again" playing the Italian Assassin in the fifth of the British comedy "The Pink Panther" series, set three years after "The Return of the Pink Panther". He also played the villain pig-brained Peking Homonculus or Mr. Sin in the "Doctor Who" episode entitled "The Talons of Weng-Chiang", the final of the 14th season of the show. In 1979, he appeared in the first season of "Blake's 7", and also as another character during the show's second season.
Rise to Prominence
Roy played ape characters in "Lord of the Apes" and "The Legend of Tarzan", then a young gorilla boy in the "Planet of the Apes" remake by Tim Burton in 2001, which starred Mark Wahlberg and Tim Roth, loosely adapted from the 1963 novel of the same name; he became a frequent collaborator of Burton and appeared in three of his other films, including "Big Fish" which is based on the 1988 novel of the same name written by Daniel Wallace. He supplied the voice of General Bonesapart in Burton's "Corpse Bride", and played all 165 Oompa-Loompas in "Charlie and the Chocolate Factory", for which role he had to undertake extensive training in instrument playing, yoga, and dance. The film starred Johnny Depp in the story of the character Charlie as he along with four children take on a tour of Willie Wonka's chocolate factory.
Over the next few years, Roy continued working on roles in films and popular television series, including "The X-Files",  which is a science fiction series following two Federal Bureau of Investigation (FBI) agents as they investigate unsolved paranormal phenomena called X-Files. He also appeared in "Return of the Jedi", "The Dark Crystal", "Return to Oz", and "Flash Gordon".
Latest Projects
In 2009, Deep was cast in "Transformers: Revenge of the Fallen", in which he played an Egyptian border guard in the second installment of the live action "Transformers" film series directed by Michael Bay, set two years after the events of the first film. During the same year, he was cast in the film "Star Trek" playing Scotty's assistant Keenser while they are on the ice planet Delta Vega. The film is directed by J. J. Abrams, and is a reboot that features the main characters of the original "Star Trek" television series – this iteration starred James T. Kirk and Zachary Quinto. He reprised his roles in the next two films, "Star Trek Into Darkness" and "Star Trek Beyond".
Another of his notable roles in recent years was in the HBO comedy "Eastbound & Down", playing a violent Mumbai-born Mexican criminal named Aaron in the show which stars Danny McBride as a former professional baseball pitcher, returning to his hometown middle school to work as a substitute physical education teacher. In 2012, Roy worked on the short film entitled "The Ballad of Sandeep" in which he played the titular character Sandeep Majumdar.
Personal Life
For his personal life, very little is known about Roy's romantic relationships. He prefers to keep his personal life out of the media spotlight as evident from the lack of information about his personal life whether past or present. Many sources state that he is single as he has not mentioned anything about having a relationship or being married, which leaves to a lot to speculation. People are curious about his height as he is one of the smallest actors to have made a breakthrough in mainstream films. He stands at a height of 4feet 4ins, or 132 centimeters -his roles have usually emphasized on his height.
Unlike numerous actors, he does not have any accounts on major social media websites, such as Facebook, Twitter or Instagram, but he does have a personal website which promotes his past and recent projects. There are also videos and news about him, with the aim of the website helping him gain more acting work.