Joe Gatto Wiki, Wife Bessy Gatto, Net Worth, Age, Kids, Weight, Height
Who is Joe Gatto?
Joseph "Joey" Anthony Gatto Jr. was born on 5 June 1976, in Staten Island, New York, USA, and is a comedian, best known for being a member of the comedy group The Tenderloins. The group has been made popular thanks to their reality television show entitled "Impractical Jokers" which airs on TruTV.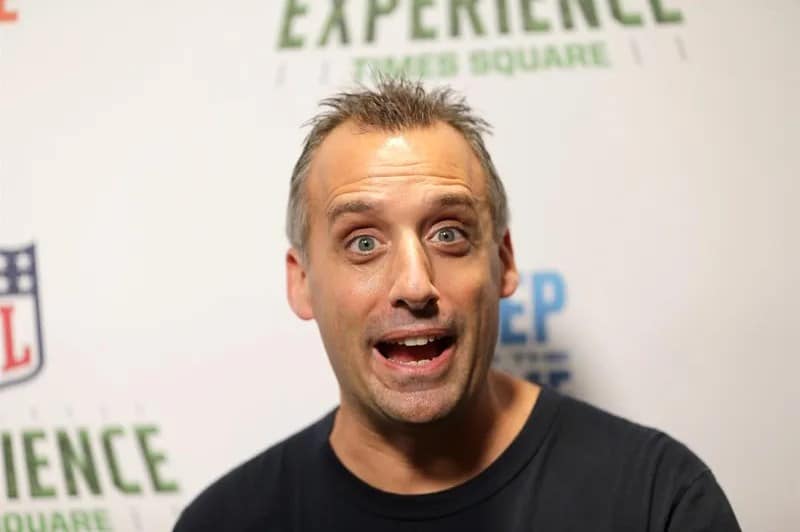 The Net Worth of Joe Gatto
How rich is Joe Gatto? As of early-2019, sources estimate a net worth that is over $5 million, earned largely through a successful career on television, along with other projects. He's also collaborated with nonprofit organizations throughout his career. As he continues his career, it is expected that his wealth will also continue to increase.
Early Life and Education
Very little information is known about Joe's early life, including his childhood, his family, and details about the development of his interests in comedy. However, like all of The Tenderloins members, he attended Monsignor Farrell High School, and during their freshman year, all the five members became friends during religion class, because of similar interests, particularly in drama and improvisation. All of them joined the improv club in the private boys high school.
The four decided to form their own comedy group, naming it with words which they felt embarrassed to say in a public setting; they tried gargoyle, nougat, and eventually settled with the name The Tenderloins. However, their careers wouldn't take off until later in their adult life. After matriculating from high school, Joe enrolled at LIU Post, a college in Long Island University, and completed a degree in accounting. He then worked as a salesman in the retail store Giggle which focused on baby items until 1998, when the friends reunited with the intention of committing to a career in comedy
Vacation starts now. pic.twitter.com/XuH6fcOTDv

— Joe Gatto (@Joe_Gatto) November 21, 2018
The Tenderloins
The group practiced improv at Gatto's house three days a week for the next six months. In 1999, the group eventually stepped out as a live improv comedy and comedy sketch troupe; they initially had five members, but Gideon Horowitz soon left the group for personal reasons. The group has performed in various locations around the country, such as in New York, Los Angeles, Chicago, and the Miami Improv Festival, and toured around the world. They've also forayed into producing comedy sketches, posting videos on YouTube which have earned millions of views.
Other Tenderloins members include Brian "Q" Quinn, who prior to turning comedy worked as a Blockbuster video clerk before becoming a fireman with the New York City Fire Department. He has also done a bit of acting work in his career. James "Murr" Murray also did a bit of acting, and has written a sci-fi thriller novel entitled "Awakened". The other member is Sal Vulcano who after gaining a degree in finance, worked as a pizza delivery guy, and as a bartender in The Full Cup which he co-owned before turning to comedy.
Impractical Jokers
After winning the sketch competition "It's Your Show" and finding success online, The Tenderloins forayed into creating their own reality television series. The result became "Impractical Jokers" that began airing on TruTV in 2011, with members of the group coercing one another into doing public pranks while hidden cameras are filming them. The show has run for over eight seasons, and there are now plans to create a feature film based on the series, set to air in 2019.
Before each challenge is made in the episode, The Tenderloins explain what the challenge is, and what happens if it fail. Oftentimes, the prankster wears an earpiece while others have a mic in another location, with pranks often taking place in public areas around New York City. If one of the jokers cannot complete a task, they get a thumbs down and the one with the most thumbs down gets a punishment, which are usually disgusting, humiliating and more embarrassing than the other pranks compared to the challenges. According to interviews, they initially tried a scripted show but it wasn't selling with producers. This was the time that they discovered that a hidden camera setting would take advantage of the group's improvisational ability.
Personal Life and Other Projects
For his personal life, it is known that Joe has been married to Bessy since 2013, and they have two children together. He is the only member of The Tenderloins who is officially married, although a previous prank had James Murray marrying Jenny Vulcano, Sal's sister as a part of a punishment. They annulled the 'marriage' one day after the prank.
Jo appeared in an episode of "12 Monkeys" alongside Sal, playing a security guard named Larry inspired by a fictional character he created on "Impractical Jokers". He also co-hosts a podcast entitled "Pizza Beer Revolution", or PBR alongside Derek DeAngelis and Mike Pullano. He does a lot of charity work and fundraising duties during his free time, and often works with Daniel's Music Foundation which is really close to his heart. He also supports animal groups and is in favor of rescuing dogs, and has worked with anti-bullying organizations too. Other groups he's worked with include the Pop Culture Hero Coalition, and Hero Round Table.