Jonathan Brandis Wiki Bio, cause of death, family, siblings, wife, children
• Jonathan Brandis was born in 1976 and was best known for his acting career.
• His estimated net worth was $400,000 and he was 5ft 9 inches tall.
• His major roles include "The NeverEnding Story II: The Next Chapter", "SeaQuest DSV" and "Ride with the Devil".
• He was rumored to be gay, and his longest relationship was with Tatyana Ali.
• He died in 2003 at the age of 27 due to chronic depression, and his best friend was Danielle Harris.
Who was Jonathan Brandis?
Jonathan was best known for his acting career, but he was also a director and a screenwriter. He was born of German, Irish, English and Italian descent, in Danbury, Connecticut USA, on 13 April, 1976, the only child of Gregory and Mary Brandis, neither of whom were into acting. His father is a firefighter and also works as a food distributor. His mother is a personal manager, and she also works as a teacher in elementary school.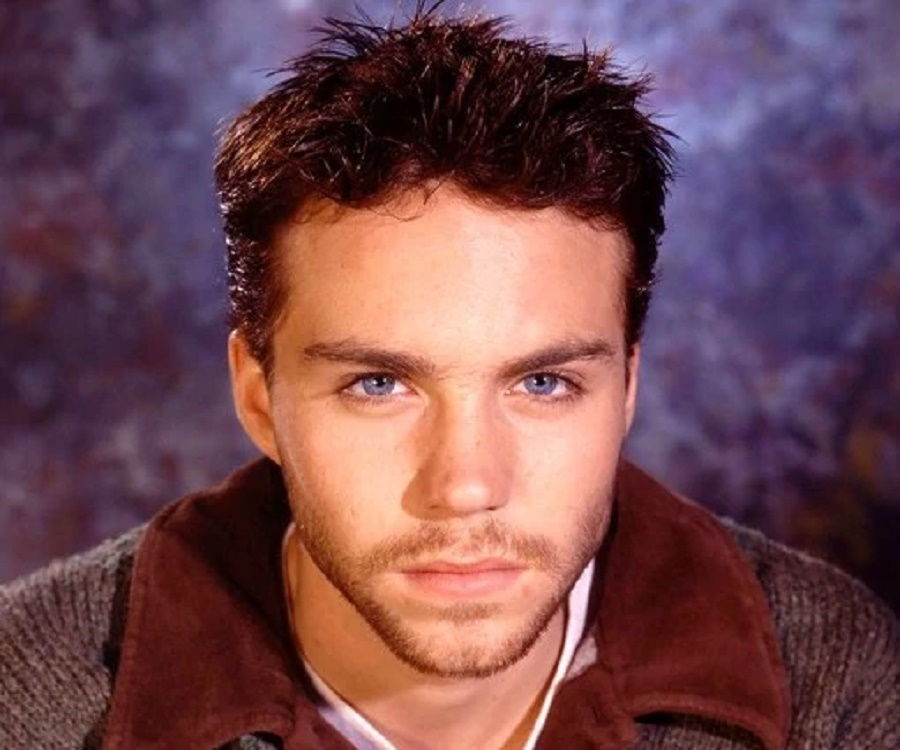 Early life and appearance
He began his acting career at a very early stage – he was only two when he starred in a Buster Brown Shoes advert, and two years later began appearing in television commercials. He matriculated from Valley Professional School in 1993. He was 5ft 9 inches tall (176cm) and looked handsome as girls used to describe him. He had bright blue eyes, light brown hair and a wonderful smile, and mostly played roles of troubled boys. According to authoritative source, his estimated net worth was $400,000 at the time of his death in 2003.
Career
Things escalated quickly for Jonathan. By the time he was six, he had already won an important role in the soap opera "One Life to Live" in which he starred as Kevin Buchanan. By the time he was ten, he had appeared in many shows as their guest star. His first big role was in "The NeverEnding Story II: The Next Chapter" when he was 14, and after that in the same year of 1990, he played a role in Stephen King's "It",  a supernatural horror drama movie which was based on the novel. The movie was a major success and brought Jonathan the fame he wanted. Two years after later, he starred in movies such as "Sidekicks" and "Ladybugs" along with famous actors which you have heard of – Chuck Norris for example.
His smile is and always will be reason for my pic.twitter.com/jeT8shMlv5

— Jonathan Brandis (@JonathanBfan) October 6, 2016
It is believed that his biggest and the most important role that he had was in "SeaQuest DSV" – the science fiction television series in which he played Lucas Wolenczak, co-produced by the amazing Steven Spielberg, at least for the first two seasons. When it was finally completed, it counted 57 episodes and Jonathan starred in every single one of them. In the years following, Johnathan starred in a couple of films and television shows but nothing which would be as important and good as the roles which he had before, including "Ride with the Devil", "Her Last Chance" and "Outside Providence". He also directed a couple of independent films during his career, and wrote several scripts as well. He produced his first feature – "The Slainesville Boys" – just before he died.
Personal life
There were rumors about the actor being gay but Jonathan never admitted it in public, neither did his friends ever say anything about it. It is known that he had dated three girls and it seems that he had a thing for actresses since all three of them were indeed into acting just as he was. His longest relationship was with Tatyana Ali from 1995 to 1998 (the two were featured in "People" magazine) while his other two relationship were with Vanessa Shaw and Monica Keena. He never married and never had any children. Jonathan later on started dating Tatyana again and at the time of his death the two counted six years of relationship.
Jonathan's death
It was a very sad day for all of his friends and fans when he died on 12 November 2003. As his closest friends noted, Jonathan's career was declining, and although he tried his best to get back on track, he hadn't managed to do it. Similar to many others before and after him, Jonathan fell into chronic depression and wasn't able to fight it. His friends stated how he started abusing alcohol prior to his suicide – he hanged himself on 11 November in the hallway of his flat in Los Angeles, leaving no message to explain why he did it, but his friends thought that Jonathan was generally unhappy and dissatisfied with his life.
The medical staff took him to the hospital but he died in the morning of 12 November due to the injuries of the neck. His remains were cremated. He was 27 when he died and therefore joined the Club 27 with other celebrities who passed away at that age: composer and pianist Alexandre Levy, electric guitarist Jimi Hendrix, vocalist and songwriter Janis Joplin, lead singer of "Nirvana" Kurt Cobain and many others.
Jonathan's best friend Danielle Harris
As hard as it was for everybody to find out that Jonathan took his own life, Danielle seemed to suffer the most. At the moment when she got the call, she couldn't believe it. She picked up her phone, called Jonathan and left a message on his voicemail: 'Jonathan! How could you do this?! Did you kill yourself?! Jonathan, please tell me you didn't kill yourself!' She then drove to his apartment, met his other friends there, but nobody seemed to know anything about his suicidal tendency – he hadn't spoken to anyone about it. They went to the hospital and at that time Jonathan was still alive, but on a machine. His parents made the hardest decision of their lives – to pull the plug and take him off the machine. They claimed how he wouldn't want to live as a vegetable due to his neck injury. After 10 years of not talking about Jonathan, Danielle admitted how the two of them started a romantic relationship, and kept it secret for almost a year because they were both in good relations with each other's exes.
Trivia
Back in the days when his popularity was at maximum, Jonathan used to receive about 4,000 fan letters every week. While he was acting on "SeaQuest DSV", he had to be escorted by three studio security guards due to so many female fans which were waiting to just see him, or touch him. Something that not a lot of people know about is that Jonathan voiced Mozenrath, an evil sorcerer in Disney's animated series "Aladdin". He went to a prom with "Clueless" star Brittany Murphy. In an interview with AOL, Jonathan stated how he listened to a bunch of genres of music, but mostly to artists such as Snoop Dogg, Counting Crows, Eric Clapton and Babyface. Jonathan said how his biggest wish was to play Luke Skywalker in one of the "Star Wars" movie. He was completely anti-drugs – if he smelt marijuana at any party, he would leave the place.