Kandi Burruss Wiki: Net Worth, Wedding, Husband Todd Tucker, Daughter Riley, Weight Loss
• Kandi Burruss is a 42-year-old American singer and songwriter who won a Grammy Award for Best R&B Song at 2•
• She was a member of the successful R&B band Xscape, and has written songs for a variety of big artists.
• She has starred in several reality TV series, including "The Real Housewives of Atlanta" and "Kandi's Wedding".
• She has a daughter, Riley, with whom she has a strong friendship, and a daughter, Ace, with husband Todd Tucker.
• Her estimated net worth is $35 million.
Do you know any person who started singing for national crowds at only 15 years of age in a successful band, became a world known songwriter and won a Grammy Award for Best R&B Song at 24, and now has her own reality TV series, productive businesses, and a big beautiful family? We do: we're thinking about the American star Kandi Burrus, who has literally been charming the world with her talent, professionalism and open mind since she was just a kid.
But even with her amazing qualities and impressive skills, her life wasn't always pink. Find out in the followings more about her tumultuous romantic life, about how she coped with the death of her fiancée, and how she raised her daughter as a single mother.
Early life
The now 42-year-old classy star Kandi Burruss was born on 17 May 1976, in College Park, Georgia, USA. She grew up in a black ethnicity family, being the daughter of Titus Burruss Jr. and Joyce Jones. They had also a son, Patrick Burruss, who unfortunately died in a car accident in 1991, at the very early age of 22.
Kandi attended high school in East Point, Georgia and matriculated in 1994. Whilst at the high school, she met her future bandmates – LaTocha Scott, Tamika Scott and finally Tameka "Tiny" Cottle, forming together Xscape and made their first public appearance in "Teen Summit" in 1992 when Burrus was only 15 years old. With three released albums, all platinum certified, and with a bunch of hits such as  "Feels So Good", or "The Arms of the One Who Loves You" Xscape became one of the most popular '90s R&B bands.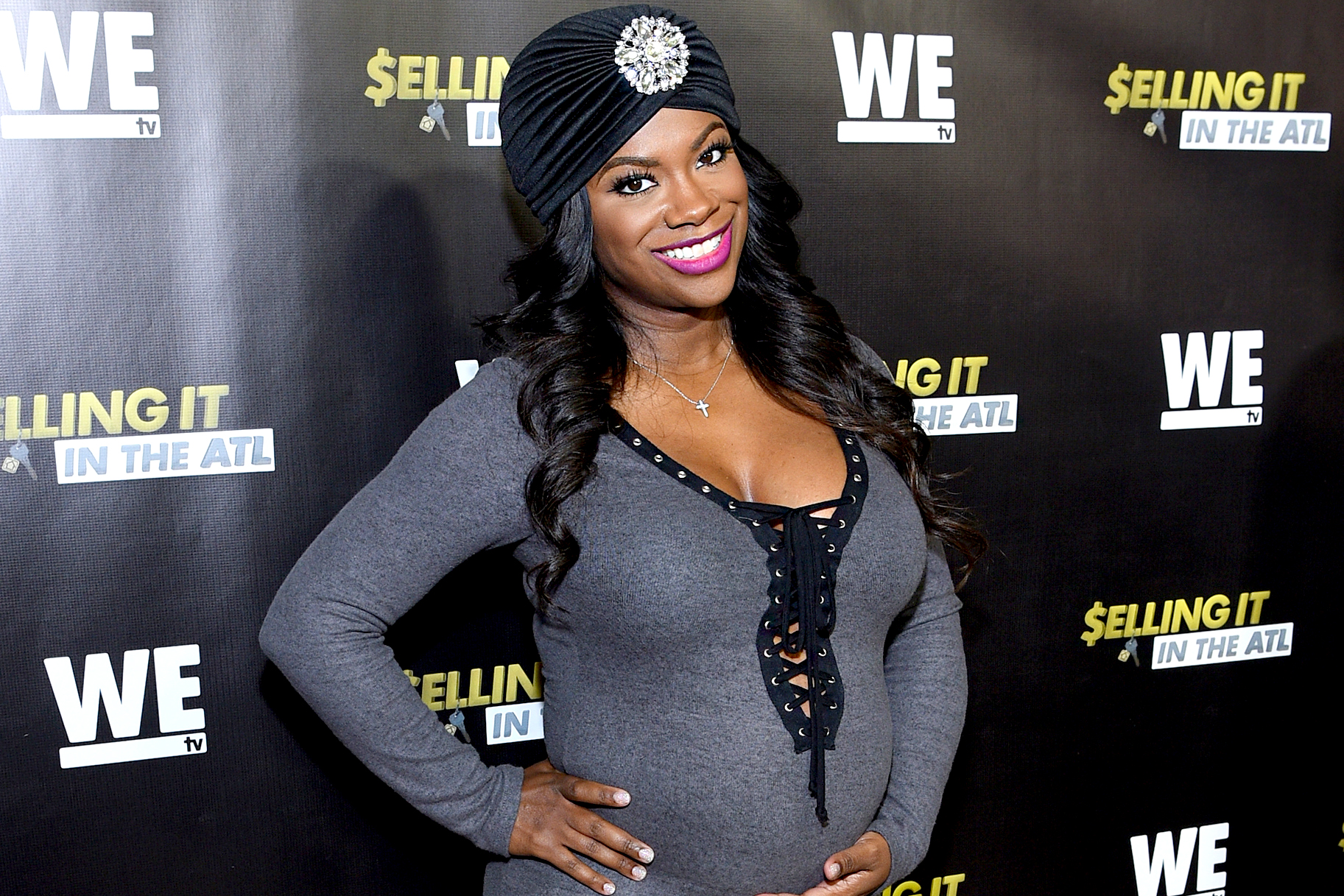 Life after Xscape
In the 2000s the girls took a break and tried to build solo careers. At least for Burruss, things worked out pretty well as she released her first album "Hey Kandi…" in 2000 with the first single called "Don't Think I'm Not". Music is one of the passions she remained faithful to, and as a result, produced a second studio album in 2010 – "Kandi Koated".
However, she is mostly known among the big names of the industry due to her songwriting talent. The song "No Scrubs" sung by TLC was a huge hit back in the 2000s, and even won the Grammy Award for Best R&B Song – the prize went straight to Kandi because she was one of the genius writers of the song. Another prize she received in the same year was Songwriter of the Year Award, the first steps towards other successful collaborations. She has written songs for a lot of big artists, including Destiny's Child, Pink, Mariah Carey, Whitney Houston, Alicia Keys, etc., most of them being highly appreciated by the public.
From music to television
It was just a small step between being an R&B star and becoming a reality TV one. She first appeared in the second season of "The Real Housewives of Atlanta" on Bravo in 2009, replacing DeShawn Snow. After making such an impact, it wasn't a surprise when she got to be the star in spin-off series' too – the first was "The Kandi Factory", where Burruss built careers for unknown and not particularly skilled people. Then in 2014, "Kandi's Wedding" premiered, bringing impressively high ratings for Bravo. After the seventh season of "The Real Housewives of Atlanta", another spin-off was made – "Kandi's Ski Trip".
Kandi Burrus the woman and the mom
Even if sometimes it wasn't easy for her, it looks like Kandy knows how to strike the balance between personal and professional life. In the past, she had a romantic relationship with Russell Block Spencer, an important member of "Block Entertainment", and their love gave Kandi her first child – Riley Burruss, born on the 22th August 2002, but shortly afterwards, the couple drifted apart and Spencer disappeared almost completely from his daughter's life.
Another man took the father spot in the family in 2008, when Kandi started dating Ashley "A.J." Jewell and shortly after they had been seen together for the first time, they announced their engagement. Unfortunately, she didn't become his wife, because he died at the end of 2009 from injuries suffered in a fight. That was a difficult period for Kandi, but especially for Riley: 'She cried so hard when I told her he passed. He was the dad she didn't have because her father really isn't in her life, so for her, it was like losing a dad. She went through an emotional period for a minute, but she's okay now', said Kandi in an interview for Xappeal.
Is she married now?
It was quite a surprise for everybody when, in 2013, she announced she is going to marry Todd Tucker. They had been dating since 2011 when working together at "The Real Housewives of Atlanta". On 4 April they married, and after a year she became pregnant, and their daughter Ace Wells Tucker was born at the beginning of 2016, forming a family with Kandi's daughter Riley and Todd's daughter – Kaela Tucker.
The relationship mother-daughter
In the absence of her father and growing only with her mother, Riley built a strong friendship relationship with her. On the other hand, Kandi is a very open-minded, modern and lovely mother, which helped them get along even better. Burruss supported Riley in everything she did, especially when her daughter decided to lose weight and get fit. The Instagram post where Kandi talked about how proud she is of her daughter after losing 52lbs gathered a lot of 'likes' and appreciative comments. 'She did it the right way by working out five days a week & watching her calorie intake,' she said.
Kandi's Net Worth
The millionaire woman gathered her little fortune from the music albums sales, TV series appearances, and personal brand lines. Her net worth is estimated by sources to reach over $35 Million, but her annual income isn't known.