Kari Wuhrer (MTV's Remote Control) Wiki Bio, net worth, married kids
• Kari Wuhrer is an actress and singer with an estimated net worth of $3 million.
• She attended the Wooster School, and New York University's Tisch School of the Arts, Marymount Manhattan College, Columbia University, and the Royal Academy of Dramatic Arts.
• Her breakthrough role was in the MTV series "Remote Control", and she also had a role in "Sliders".
• She was also featured in films such as "The Adventures of Ford Fairlane", "Higher Learning", "Kissing a Fool", and "Anaconda".
• She is married to James Scura and the two have a daughter.
Who is Kari Wuhrer?
Kari Samantha Wuhrer was born on 28 April 1967, in Brookfield, Connecticut, USA, and is a singer as well as an actress, best known for being a cast member of the MTV show "Remote Control" during her teenage years. She also starred in the film "Eight Legged Freaks", and had a role in the television series "Sliders".
What up, weekend??? pic.twitter.com/L2nXZyxiFY

— kari Wuhrer (@kariwuhrer) May 29, 2015
The Riches of Kari Wuhrer
How rich is Kari Wuhrer? As of early-2019, sources estimate a net worth that is at $3 million, earned through a successful career in acting since 1986, including voice work. As she continues her endeavors, it is expected that her wealth will also continue to increase.
Early Life, Education, and Career Beginnings
Kari is of part-German descent, the daughter of a payroll accountant and a police officer, and grew up with three siblings. She attended the Wooster School, and during her time there discovered her love for acting, and focused on the craft, often sneaking out of her family home to perform as a singer in nightclubs.
After matriculating from high school, she enrolled at New York University's Tisch School of the Arts, then at Marymount Manhattan College, Columbia University, before finally settling at the Royal Academy of Dramatic Arts where she was taught by Uta Hagen. She got her breakthrough in 1987, when she was cast in the MTV series "Remote Control" which was the network's first game show. She then became a regular cast member in the series "Swamp Thing" which ran for a year, and is based on the DC Comics character of the same name. While taking on acting projects, she was also working as a VJ for MTV.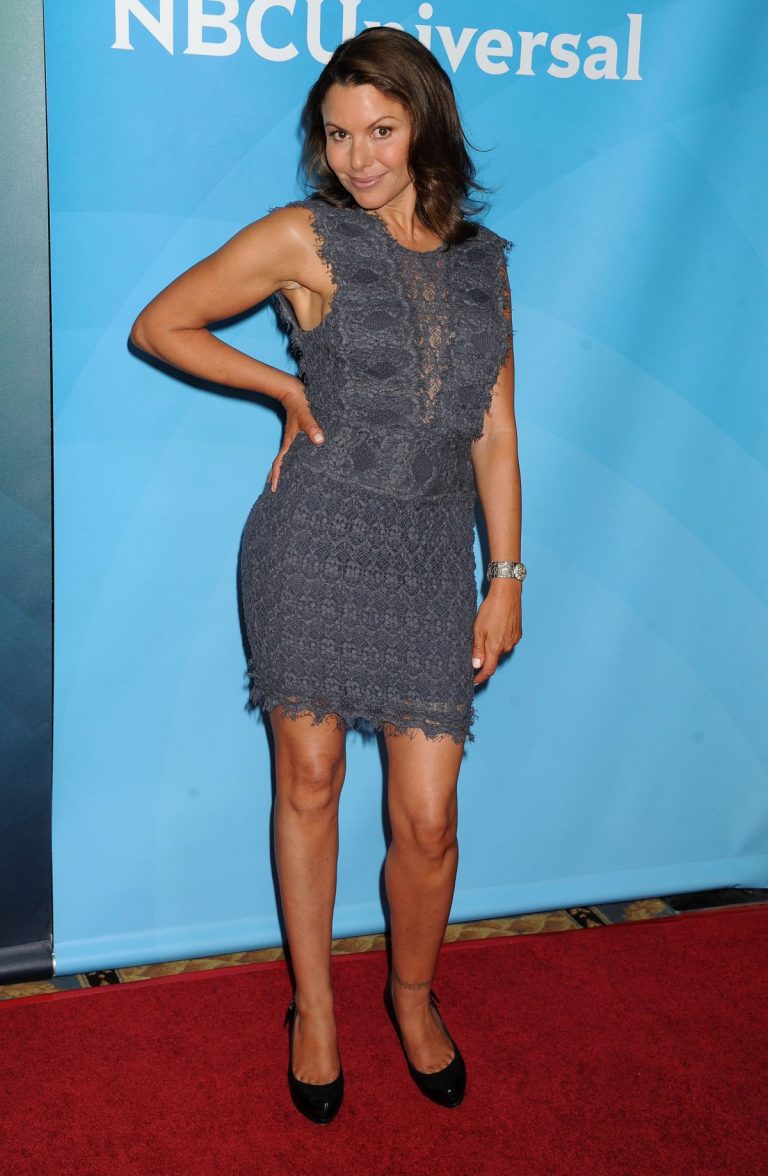 Rise to Prominence
In 1993, Wuhrer was cast in a regular role in the television show "Class of '96", playing a college student, then the following year she starred in the soap opera "Beverly Hills, 90210", playing the character Ariel Hunter for a year in the series which follows the lives of a group of friends living in the upscale community of Beverly Hills, California. Shen took on numerous film projects over the next few years, including "The Adventures of Ford Fairlane", and a starring role in "Beastmaster 2: Through the Portal of Time".
In 1995 she was given a supporting role in the film "Higher Learning", which stars an ensemble cast, and other film projects she had at the time include "Kissing a Fool", "Anaconda", and "Thinner". One of her most notable roles came in the 1997 series "Sliders", playing the role of Maggie Beckett until the end of the series in 2000. During this time, she also made a guest appearance in "Leverage", and signed a record deal with Rick Rubin, leading to her only music release, an album entitled "Shiny" for which she wrote most of the songs, and played several instruments.
The 2000s
In 2001, Kari continued to gain mainstream film roles in projects such as "Berserker" and "Eight Legged Freaks", a horror comedy film starring her alongside Scarlett Johansson. She also played the role of Agent Tanya for the cut scenes of the video game "Command & Conquer: Red Alert 2". She continued to earn numerous titles throughout this period, and was voted as one of the FHM 100 Sexiest Women of 2000, and one of Maxim's 50 Sexiest Women, plus posing semi-nude for "Playboy" magazine.
During this time she gained a lot of offers to pose fully nude and she considered doing so; she was also named into the lists of Celebrity Skin and Celebrity Nude Database. In 2005, she joined the cast of the soap opera "General Hospital" playing the role of FBI Agent Reese Marshall, a former love interest of Sonny Corinthos; her character was killed after suffering injuries during a train wreck. She filed a lawsuit against the show, stating that she was only fired because of her pregnancy, which was resolved in 2006. During the latter part of her career, she has been focused on voice acting, particularly in Marvel and DC Comics animated projects.
Personal Life
For her personal life, it is known that Wuhrer married Daniel Salin in 1995, and their marriage lasted for four years. Her second marriage would be to James Scura in 2003, and they have remained together ever since. She has a daughter though has kept a lot of information about her personal life away from the media. She mentioned that she took breast implants early in her career due to a lot of insecurities she had, but while filming "Spider's Web", her implants encapsulated and she had them removed.
Later on she said it was only later in her career that she had a sense of self-acceptance, appearing in "The Oprah Winfrey Show" and discussing the pressure she received from a prominent record producer to get implants. She said that at that time it was considered an era of the Video Vixen. Similar to numerous actresses, she has online accounts through major social media websites. She has a Twitter account which was active until sometime in mid-2018 when she stopped posting regularly. One of the reasons she moved away from her social media was due to clashes in political opinions with other people.