Kathy Leutner Wiki, boyfriend Sidney Crosby, Engaged, Net Worth, Age
• Kathy Leutner is a model known for appearing on the covers of numerous publications
• She has a net worth of around $1 million, and her boyfriend Sidney Crosby has a net worth estimated at over $55 million
• She was discovered by modelling agents while out and about with her mother, and became well known for her work with "Fitness" magazine
• She and Sidney Crosby have been dating since 2008 and keep their relationship mostly private
• She and Sidney are active in helping their community, through the Sidney Crosby Foundation which provides free equipment and hockey lessons to numerous children in Pittsburgh
Who is Kathy Leutner?
Kathy Leutner was born on 13 December 1987, in Chantilly, Virginia USA, and is a model, known for appearing on the covers of numerous publications. She has worked with the magazine "Fitness" numerous times throughout her career. She is also known to be the girlfriend of professional ice hockey player Sidney Crosby.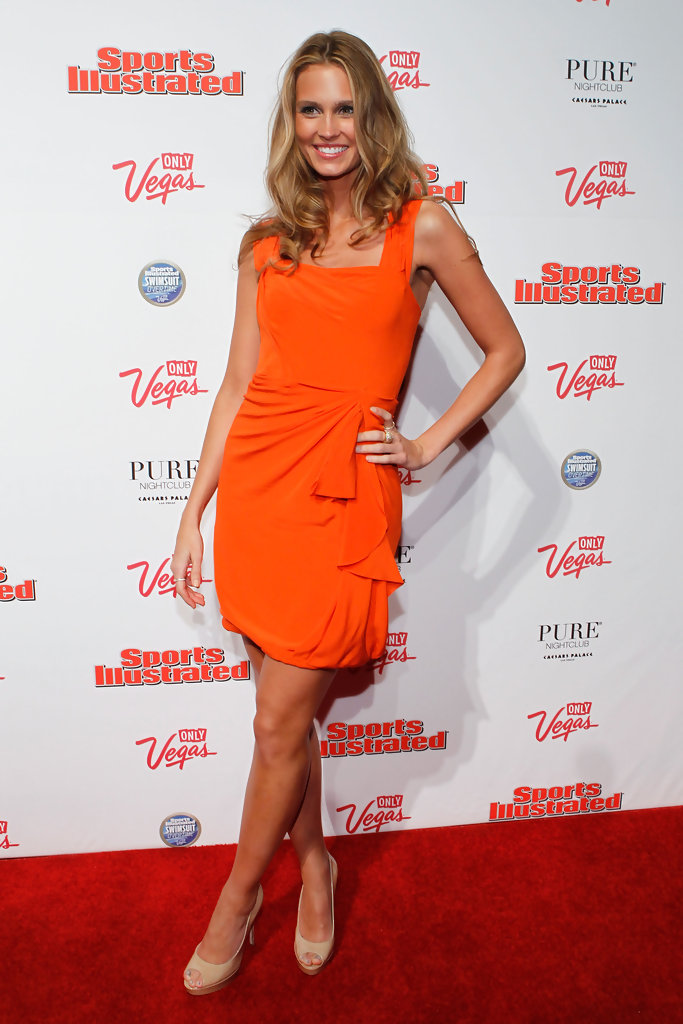 The Net Worth of Kathy Leutner
How rich is Kathy Leutner? As of early-2019, sources inform us of a net worth that is close to $1 million, earned through a successful career in the modelling industry. Her wealth has also no doubt been elevated by the success of her boyfriend, who has a net worth estimated at over $55 million. As she continues her career, it is expected that her wealth will also continue to increase.
Early Life, Education, and Career
Kathy grew up in Chantilly with a sister, raised by parents who are also Virginians. She attended Chantilly High School, and after she matriculated in 2004, soon started her modelling career. She didn't initially see herself becoming a model, as she also had a knack for sports, during high school playing lacrosse, but while out and about with her mother, she was discovered by modelling agents who invited her to try modelling, and this led her to being featured in numerous publications. She became well known for her work with "Fitness" magazine, thanks to her sporty background and her passion for fitness. She also appeared in the Swimsuit Edition of "Sports Illustrated" in 2011 as a featured mode, and worked with the noted clothing company Abercrombie & Fitch. She appeared at numerous public events as well, aside from her photo shoots and advertisements.
Boyfriend – Sidney Crosby
Sidney Patrick Crosby is the captain of the National Hockey League (NHL) team, the Pittsburgh Penguins. He was selected during the 2005 NHL Entry Draft as the first overall pick, and is widely considered one of the greatest hockey players of all time. During his rookie season, he won the NHL Rookie of the Year Award, and then the Art Ross Trophy during his sophomore season, making him the youngest player to win a scoring title in any major North American sports league, as he was still a teenager at the time. During that same year, he was named as the most valuable player (MVP), and won the Hart Memorial Trophy.
He became the youngest captain in NHL history to win the Stanley Cup. He also won the Lester B. Pearson Award for Most Outstanding Player, and the Mark Messier Leadership Award. He won the Maurice Richard Trophy as the NHL's leading scorer during the 2009-10 season, with 51 goals, and also won the Conn Smythe Trophy, the playoff MVP trophy in consecutive years, making him the first player to do so. He has represented Team Canada on numerous occasions, and has won gold multiple times in his Olympic appearances. He is a member of the Triple Gold Club, and the only player to have captained three winning Olympic teams.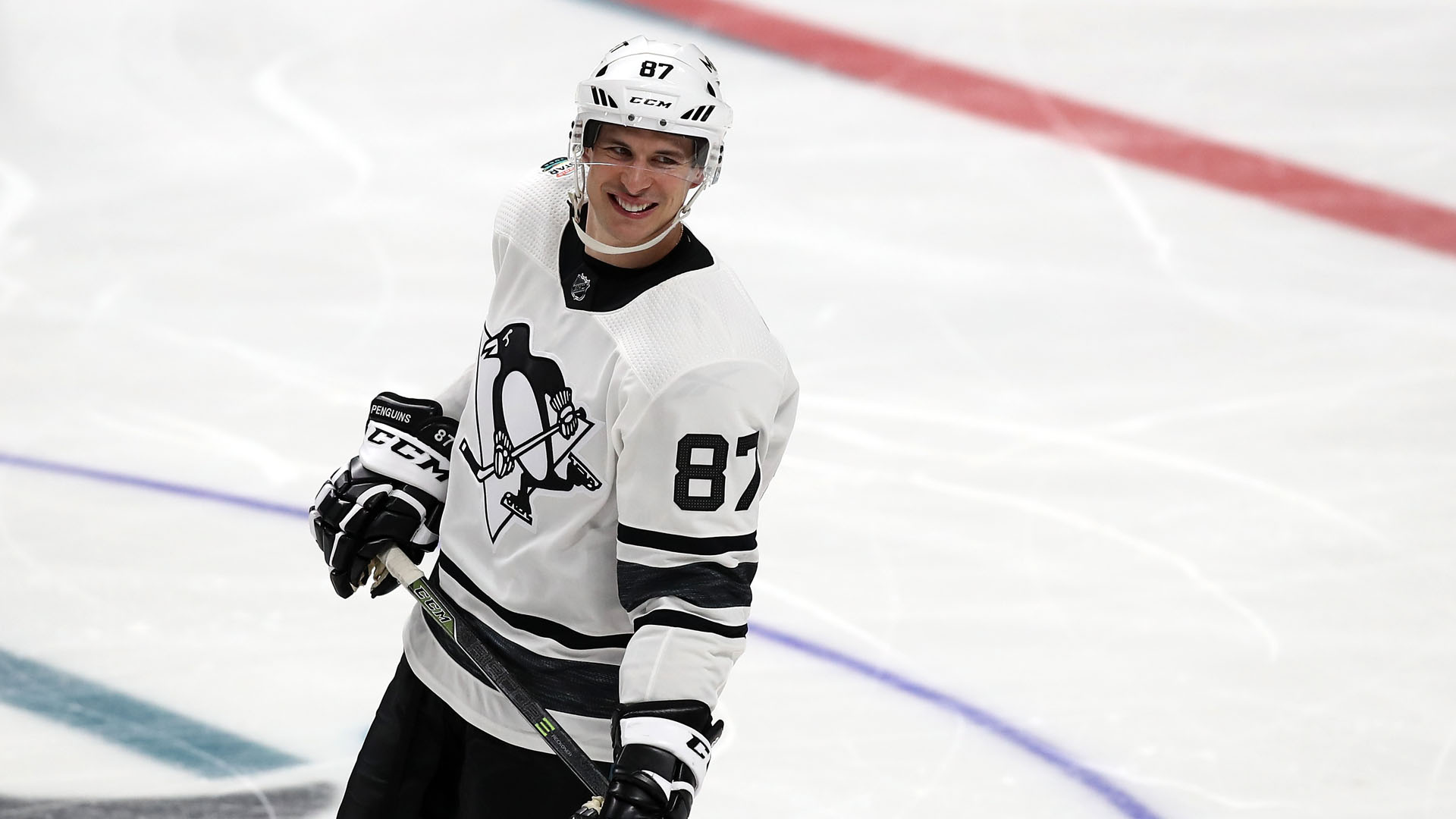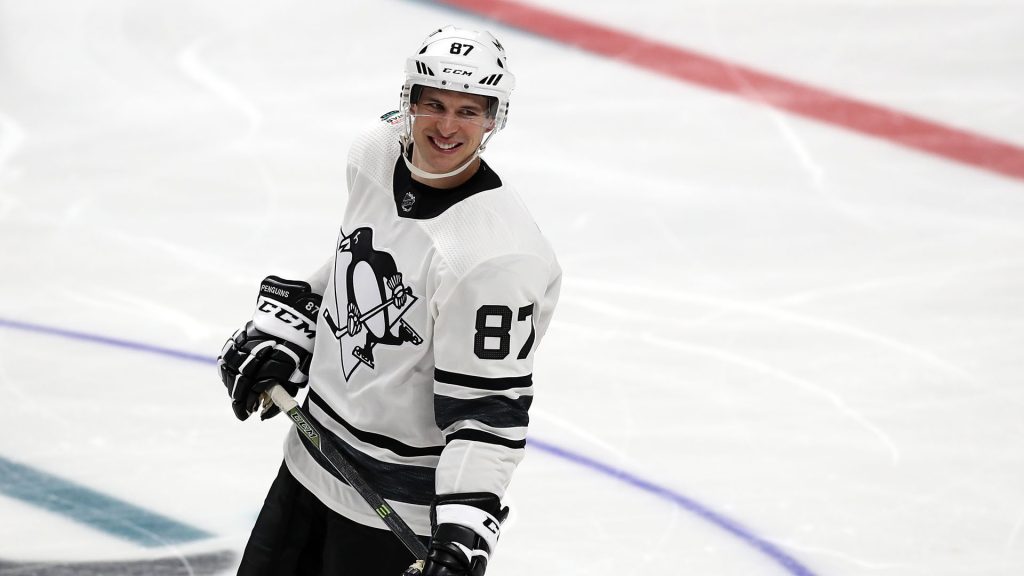 Relationship
According to various sources, the two started dating in 2008 during the time Leutner's career was starting to take off. Despite the public life both of them have, the two do their best to keep their relationship away from the spotlight. Many believe that her association with the NHL player has also contributed to her opportunities. Keeping their relationship mostly private, their connection was only confirmed when the two kissed in front of the camera when the Pittsburgh Penguins won the Stanley Cup, making it their fourth overall, and the second since Crosby joined the team.
Despite being together for a long period of time, it's not known if the two intend to marry; in fact although many sources speculate on it, since the couple have not spoken publicly about their relationship, it is not known if they're already married or have children. The only thing confirmed right now is that the two are still in a relationship. Sources also state that Sidney rarely discusses his personal life, and doesn't see himself as someone who gets special treatment.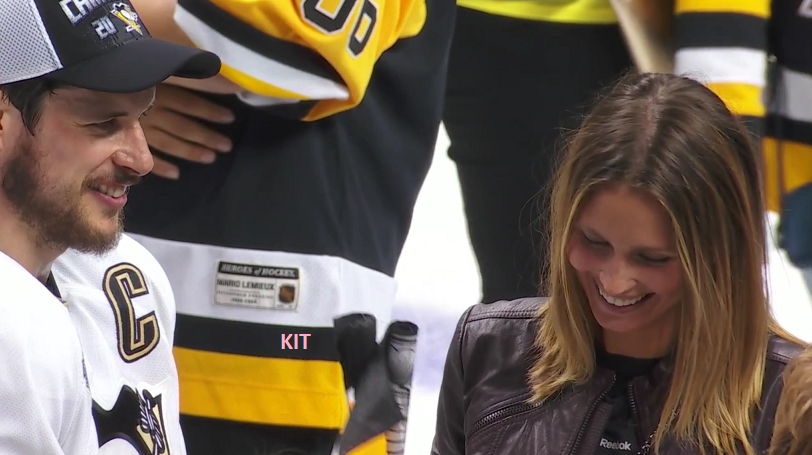 Kathy Leutner on Social Media Plus Other Endeavors
One of the reasons there is very limited information about Kathy is due to the lack of any online presence, including on social media. She has an account on Twitter, but it has not tweeted and was only created to state that she does not have any social media accounts. There are fan accounts of hers on Instagram and Tumblr, on which are posted a few public photos that have been shared by Kathy. She takes the same stance as her boyfriend who has made it a point to avoid social media.
According to various sources, Sidney enjoys having a normal routine, and his girlfriend shares the same sentiment. He has a home in Swickley, Pennsylvania and also in Halifax, Nova Scotia, Canada. Despite the lack of any online presence between the two, Sidney has numerous high profile endorsements, actually signing the richest deal in NHL History. They are also active in helping their community, particularly with the Sidney Crosby Foundation which was established in 2009, and is focused on helping children in providing free equipment as well as giving hockey lessons to numerous children in Pittsburgh.