Kevin O'Leary Net Worth, Wife, Kids, Family, Height, Religion, Wiki Bio
• Kevin O'Leary is a businessman and investor from Canada
• He started SoftKey, a publisher and distributor of CD-ROMs-based software, and later The Learning Company (TLC)
• He has featured in several reality series, including "Shark Tank" and "Dragons' Den"
• He is an accomplished author, with several books published, and a passionate photographer
• Has a huge following on social media with over 700,000 followers on Twitter
Who is Kevin O'Leary?
Kevin has risen to stardom through his entrepreneurial skills, as he started the SoftKeya publisher and distributor of CD-ROMs based personal computer software for Windows and Macintosh computers during the late 1980s and 1990s. In addition, he has had a number of other successful projects on his mind, which have contributed to his popularity and wealth. He has featured in several reality series, including "Shark Tank" and "Dragons' Den", among others.
So, do you want to find out more about this prominent businessman, from his early life to the most recent career endeavors and his personal life as well? If yes, then stay with us for a while, as we bring you closer to Kevin O'Leary.
Kevin O'Leary Wiki: Age, Early Life, and Education
Born Terence Thomas Kevin O'Leary on the 9th July 1964, in Montreal, Quebec Canada, he is the son of Terry O'Leary, a salesman of Irish ancestry, and his wife Georgette, a small-business owner and investor of Lebanese ancestry. Thanks to his father's connection to Ireland, Kevin also holds Irish citizenship. He has a brother Shane, but their parents divorced while he was still a small boy, and their mother later remarried, while their father passed away from alcohol abuse. His step-father was an economist and working with the UN's International Labour Organization, which meant that the whole family moved frequently, and as a result Kevin lived in Tunisia, Cyprus,and even Cambodia. He went to St. George's School and Stanstead College, after which he enrolled at the University of Waterloo, graduating with a bachelor's degree in environmental studies and psychology, and then received an MBA in entrepreneurship from the Ivey Business School at the University of Western Ontario in 1988.
Career Beginnings
He joined Nabisco's internship program during the break between first and second years of his studies at Ivey Business School, after which Kevin became a television producer but didn't have much success with minor TV shows, sports documentaries and other smaller projects. He started the television production company Special Event Television (SET), which he later sold for $25,000 and invested the money to start SoftKey, alongside John Freeman and Gary Babcock.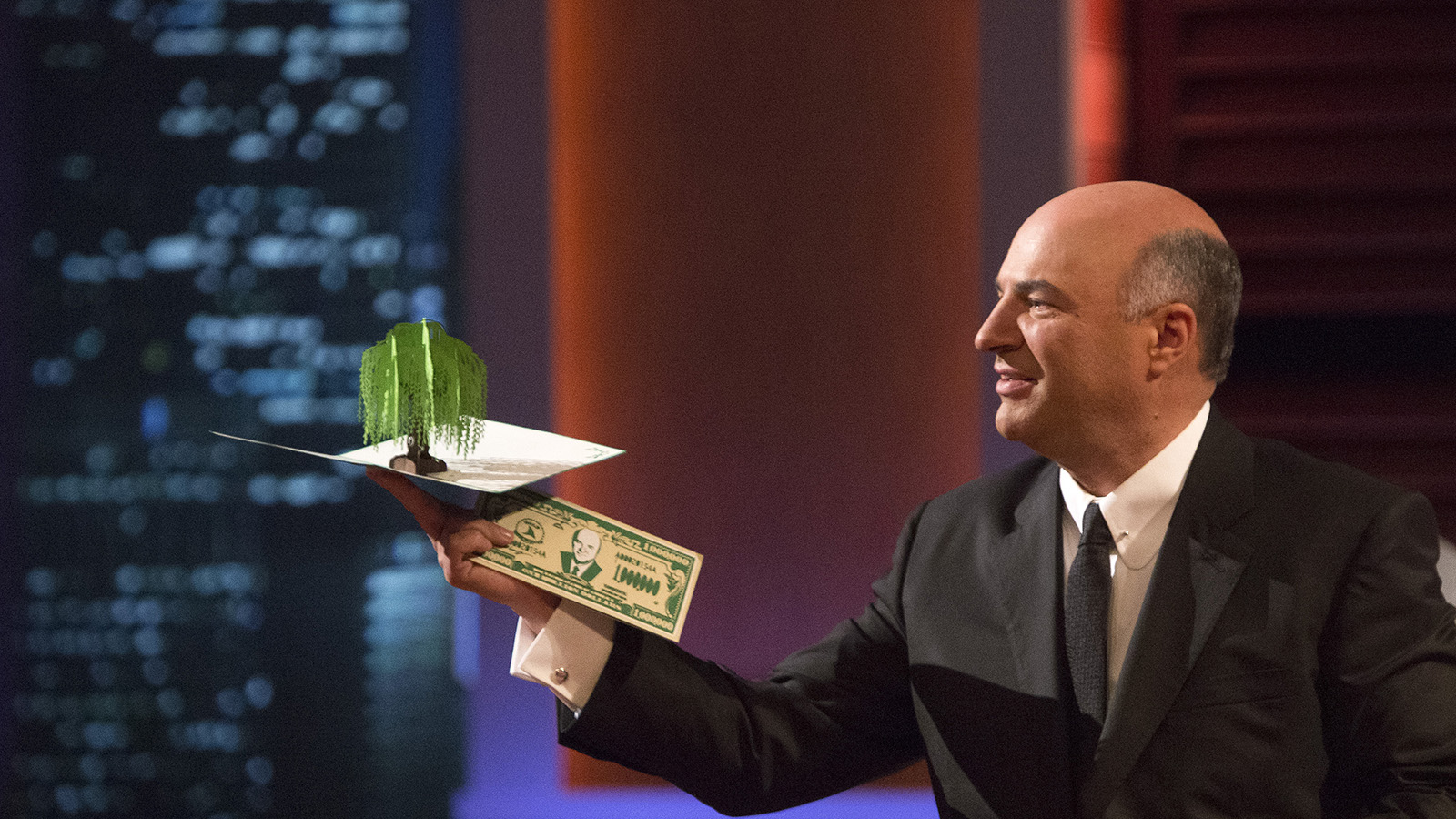 SoftKey Success and Other Ventures
With the help of his mother who gave him $10,000, the profit from selling SET shares was enough to establish SoftKey Software Products. The company became a major hit and by 1993 one of the major software distributors, beating and later acquiring its rivals, including Spinnaker Software and WordStar. Furthermore, in 1995, Kevin and his SoftKey acquired The Learning Company (TLC) for $606 million, changed the name to TLC, while their headquarters moved to Cambridge, Massachusetts. However, TLC was then bought by Mattel for a record of $4.2 billion, but the investment was fatal since the sales and earnings soon dropped and Kevin decided to leave this sinking ship.
After this, Kevin launched several other projects, including StorageNow Holdings, a developer of climate-controlled storage facilities, selling his shares three years later for $4.5 million. Throughout his career he has also held several funds, including O'Leary funds, then O'Leary Ventures, which is an early-stage venture capital investment company, among other projects.
Reality Television
Thanks to his successful career as a businessman, Kevin was brought on to the show "Dragons' Den", in which he and several other businessmen listen to ideas of other people and decide whether they would invest in their business ideas or not; he was in the series from 2006 until 2014. Also, he has been a part of a similar show – "Shark Tank" (2009-2019), which made him popular with the public. Here are some of his most successful deals while in "Shark Tank". Furthermore, he launched his own show "Redemption Inc.", in which he tries to help ex-convicts start and develop their own businesses.
An Accomplished Author
Kevin has transferred his knowledge into books as well; his first written publication came out in 2011 – "Cold Hard Truth: On Business, Money & Life", about his views on such topics as finance, money, life, and business on the whole. The sequel came out in 2012, entitled "The Cold Hard Truth on Men, Women, and Money: 50 Common Money Mistakes and How to Fix Them", about the problems that people who do not have experience in finance face almost every day. The third installment was published in 2013, entitled "Cold Hard Truth on Family, Kids, and Money". The sales of his books have also contributed to his net worth.
‪Weddings are expensive and I HATE spending money I don't have to. My friends Honeyfund want to help you save some dough. PLUS you could win a signed copy of my book! https://www.instagram.com/honeyfund/

Posted by Kevin O'Leary on Sunday, January 6, 2019
Kevin O'Leary Net Worth
Since launching his career and borrowing money from his mother to start one of his most prominent ventures, Kevin has become a successful businessman and a millionaire. So, have you ever wondered how rich Kevin O'Leary is, as of early 2019? According to authoritative sources, it has been estimated that O'Leary's net worth is as high as $400 million, which is quite impressive, don't you agree?
Politics
Back in 2016, he made an offer to invest in Alberta's economy but only if the current Premier of Alberta, Rachel Notley resigned from her position. Kevin is a part of the Conservative Party of Canada and even ran for the leadership race, but eventually quit, saying that he didn't have enough support in Quebec. After his exit, he started supporting Maxime Bernier, but opponent Andrew Scheer eventually won the leadership election.
I've made a lot of mistakes throughout my career. I've invested in bad ideas. I've missed out on million dollar ideas. But still – I don't regret any decision I've made because I've learned something valuable from every one! pic.twitter.com/G4pOmrTigf

— Kevin O'Leary (@kevinolearytv) November 20, 2018
Kevin O'Leary Personal Life, Marriage, Wife, Children, Interests
Kevin has been married to Linda since 1990, and the couple share two children together, Trevor, who is a DJ and music producer and Brian D Evans O'Leary, a writer. Kevin and his wife separated in 2011, but reunited after two years.
Kevin has a number of interests in addition to business; he is an avid American Football fan and the New England Patriots have been his favorite team – he tends to watch every game, even if he is on a business trip. Kevin has an unquenchable love of wine, and is a part of the international association of Burgundy wine enthusiasts – Confrérie des Chevaliers du Tastevin. Kevin thought of photography before finance, with thoughts of becoming a professional photographer, but his life took him elsewhere. However, his love for photography never ceased, and he has held numerous exhibitions of his photography, with the profits from sales donated to charity.
The O'Leary family resides in Toronto, Canada, though Kevin also owns a cottage in Muskoka, and homes in Boston, Massachusetts, and Geneva, Switzerland.
Kevin O'Leary Internet Fame
Kevin is a star on social media platforms, sharing his advice about finance with his fans almost daily. He has been quite popular on Twitter, though Facebook and Instagram aren't that far behind. His official Twitter account has over 700,000 followers, while on Instagram he has around 400,000 fs, and on Facebook close to 300,000. So, if you aren't a fan of this prominent businessman, then this is a perfect opportunity for you to become one, just skip over to his official pages.