Kevin Sussman's Wiki: Wife, Net Worth, Salary, Married, The Big Bang Theory, Family, Brothers
• Kevin Sussman is an American actor with a net worth of over $3 million.
• He was born to Jewish parents of Ashkenazi Jewish ethnicity in New York City.
• He graduated from American Academy of Dramatic Arts in Manhattan and previously ran a book shop.
• He is well-known for his role as Walter in "Ugly Betty" and Stuart Bloom in "The Big Bang Theory".
• He has collaborated as a writer in three TV pilots and appeared in several TV commercials.
Who is Kevin Sussman?
Kevin Sussman is an American actor who has appeared in various television shows and films.  He became well-known through his portrayal of the character Walter in the popular ABC comedy-drama "Ugly Betty", and as Stuart Bloom in the CBS hit sitcom series "The Big Bang Theory". He has a net worth estimated by authoritative sources at over $3 million.
Kevin Sussman Family and Early Life
Kevin was born on 4 December 1970 in New York City, to Jewish parents of Ashkenazi Jewish ethnicity, who were both school teachers. He is the youngest of four brothers, Andy, Dan and Brian, who together with their parents moved to Staten Island when he was young. He attended the College of Staten Island for only one year, but later went on to graduate from the American Academy of Dramatic Arts in Manhattan.  He studied acting for four years under the guidance of legendary actress and theater practitioner Uta Hagen, who ran a dramatic arts studio, together with her husband, in New York City. Prior to becoming an actor, Kevin ran a book shop somewhat similar to his character in "The Big Bang Theory".
Kevin Sussman Personal Life
Little is revealed about Kevin's personal life. However, what is known is that he married Alessandra Young back in January 2006, but their relationship did not work out and they separated in December 2012, but they only listed their separation in May 2014, and subsequently didn't file for divorce until October 2017.  According to their divorce documents, the parties agreed not to receive marital support from each other, although Young received a one-time payment from Sussman as part of the divorce settlement.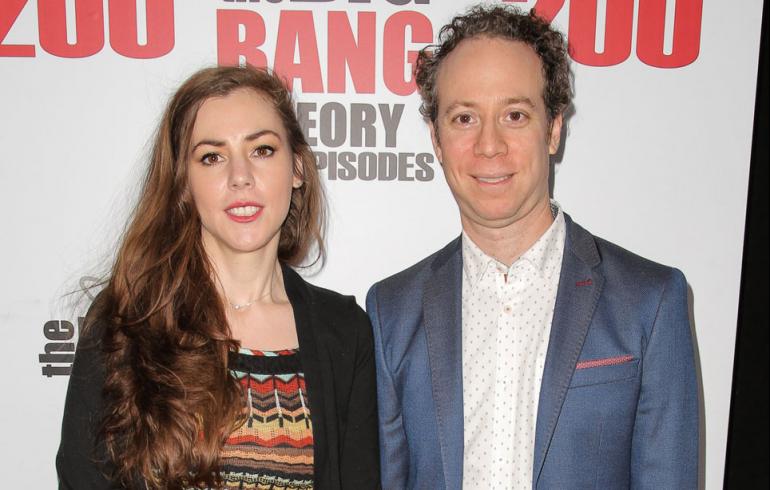 Kevin Sussman Career
Kevin began his acting career on television in 1998, when he guested in the horror anthology series of cable channel Fox "Ghost Stories" as Joey Howell.  The following year, he acted in his first silver screen appearance – "Liberty Heights – as Alan Joseph Zuckerman, a comedy-drama film by writer & director Barry Levinson. From then on he appeared in several more commercial as well as independent films from 1999 to 2012, including several block-buster films such as "A.I. Artificial Intelligence" (2001), "Changing Lanes" (2002), "Sweet Home Alabama" (2002), "Hitch" (2005), "Made of Honor" (2008) and "Burn After Reading" (2008). While his movie appearances have lately been at a standstill, his acting gigs on television continue to flourish.  He remains active in various guest appearances in several notable TV shows, such as, "ER" (2004), "My Name is Earl" (2007 – 2008), "The Good Guys" (2010) and "Weeds" (2012).
However, it was as part of the main cast in Season 1 (16 episodes) of the hit television series "Ugly Betty" (2006 – 2007) that Kevin began to be recognized, playing the boyfriend of the lead character, Betty (played by America Ferrera) in the series.  The success of the show brought several nominations, and Kevin became a part of the cast nominated in the 2007 Golden Derby TV Awards for Ensemble of the Year, as well as the 2007 Screen Actors Guild Awards for Outstanding Performance by an Ensemble in a Comedy Series.
@HowlOfCerberus @BigBang_CBS I believe you're thinking of Ethel. 🙂 pic.twitter.com/RMQCejABXn

— Kevin Sussman (@KevinSussman) July 31, 2015
Kevin Sussman The Big Bang Theory
Kevin further cemented his acting career and became a household name when he was cast as Stuart Bloom in what became the hit television series "The Big Bang Theory" (2009 to present). Kevin first appeared in season 2 and had recurring roles until season 5, then became a part of the regular cast in season 6, but went back to recurring roles in season 7.  However, from season 8 until the present he went back to being in the regular cast.  He has appeared in a total of 74 episodes from 2009 to 2018, playing the character Stuart who owns a comic book shop in Pasadena which the gang frequently visits.  He was reported to receive US $50,000 per episode on the said show. Kevin had a bicycle accident back in November 2014 and broke his leg, which resulted in his character being written out of a couple of episodes in season 8.  When he came back, since his injury was not written into the show, he had to hide behind the counter of the comic bookstore his character owns.
Kevin Sussman Other Career
Kevin is a close friend of John Ross Bowie who plays Barry Kripke in the "The Big Bang Theory".  However, they met much earlier, on the set of "Ugly Betty" as Bowie's wife knew the actresses on the show.  They collaborated as writers in three TV pilots, one of which is "Dark Minions", an animated sci-fi TV movie. Kevin has also appeared in several TV commercials, such as "Eggos", "FedEx", "Verizon Wireless", "Staples", Netscape" and T-Mobile USA".