Kimberly Guilfoyle Bio: Modeling Vicotria's Secret, Net Worth, Salary, ex-husband Gavin Newsom, Measurements
• Kimberly Guilfoyle is an attorney and television host who is best known for her work with Fox News.
• She was born in San Francisco, California in 1969 and received her Juris Doctor degree in 1994.
• She was a Victoria's Secret model while in law school and worked as a prosecutor before beginning a television career.
• She left Fox News in 2018 and is now a part of Pro-Donald Trump Super PAC, America First Policies.
• Her estimated net worth is $5 million.
Who is Kimberly Guilfoyle?
Born Kimberly Ann Guilfoyle on the 9th March 1969, in San Francisco, California USA, she is an attorney, and a television host, probably best known to the world for her extensive work for Fox News, especially as the co-host of the show "The Five" from 2011 until 2018, when she left the channel. During her time at Fox News, Kimberly contributed to other shows, including "Hannity", "The Greg Gutfeld Show", and "Outnumbered", among others.
Do you want to read more about Kimberly, from her early childhood to most recent career endeavors, and also her personal life? If yes, then stay with us for a while as we are about to bring you closer to this prominent television host and attorney.
Kimberly Guilfoyle Bio: Early Life, Parents, and Education
Kimberly is the daughter of Mercedes, a Puerto Rican who taught special education, and her husband, Anthony Guilfoyle of Irish descent, who was a real estate investor. Kimberly spent her childhood in Mission District and later Westlake, where she went to Mercy High School.
Following her matriculation, Kimberly enrolled at the University of California, Davis, and later studied law at the University of San Francisco School of Law from which she obtained her Juris Doctor degree in 1994. Her education didn't end there, as she would later spend a year at Trinity College, Dublin, Ireland, where she published research in international children's rights and European Economic Community law.
Kimberly Guilfoyle, Victoria's Secret Model
Can you believe that Kimberly was a Victoria's Secret model in her past? An acclaimed attorney and television host as a model? Well, yes, Kimberly had a brief stint during her years at the University of San Francisco School of Law, modeling for Macy's and also appearing in a bridal magazine wearing Victoria's Secret underwear. Then she left her modeling career behind to focus on law, and later television.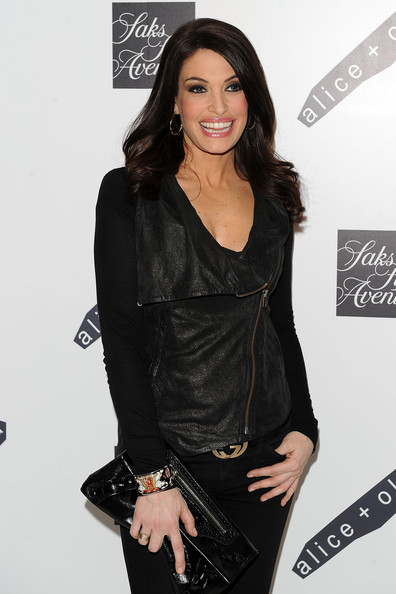 Law Career
Kimberly graduated from the University of San Francisco Law School in 1994, after which she found a job as a prosecutor in San Francisco, however, she lost her job alongside 13 other prosecutors once Terence Hallinan assumed the position of a District Attorney. Following her redundancy, Kimberly became a Deputy District Attorney in Los Angeles, where she spent the next four years, working on both adult and juvenile cases such as kidnapping, narcotics, domestic violence, sexual assault and homicide, among others. Her hard work was recognized, and during her time there she was named Prosecutor of the Month, among other recognitions.
She was then re-hired by Hallinan in the position of an Assistant District Attorney for the next four years, and came to prominence after winning the case People v. Noel and Knoller, a second-degree murder trial involving a dog mauling, which gained widespread attention
Television Career
Her stint as Assistant District Attorney expired in 2004, and the same year she moved to New York, where she started her television career; she was first named as the host of the show "Both Sides" aired on Court TV, and was also a legal analyst for "Anderson Cooper 360°". Just two years later she officially became a part of Fox News, and her first job was as the host of "The Lineup", a weekend show but which was soon canceled. Nevertheless, Kimberly remained at the network as a regular contributor, appearing in several shows including "The Strategy Room", "America Live", "Hannity", and "The O'Reilly Factor", in addition to being picked as co-host of the daily talk show "The Five" in 2011, serving until July 2018, when she left Fox News.
Why She Left Fox and Further Career
Starting strong in West Virginia campaigning to retire @Sen_JoeManchin and support @MorriseyWV – we need allies of @realDonaldTrump in Congress!#MAGA pic.twitter.com/hEYgsdh3O3

— Kimberly Guilfoyle (@kimguilfoyle) November 5, 2018
At first, no reason was stated for Kimberly's departure from Fox News, but later rumors of sexual harassment allegations surfaced on the website The Daily Beast, however, it was then said that she made enemies within Fox News that started these negative stories about Kimberly. Nevertheless, after she left Fox News, she joined Pro-Donald Trump Super PAC, America First Policies, focusing on the Republican campaign for the 2018 mid-term elections.
Kimberly Guilfoyle Net Worth
Since launching her career, Kimberly has become a quite successful television personality, which has contributed significantly to her wealth, including with Fox News from 11 years. So, have you ever wondered how rich Kimberly Guilfoyle is, as of late 2018? According to authoritative sources, it has been estimated that Guilfoyle's net worth is as high as $5 million. Undoubtedly, her wealth will become even higher assuming that she successfully continues her career.
Kimberly Guilfoyle Personal life, Husband, Marriage, Divorce, Children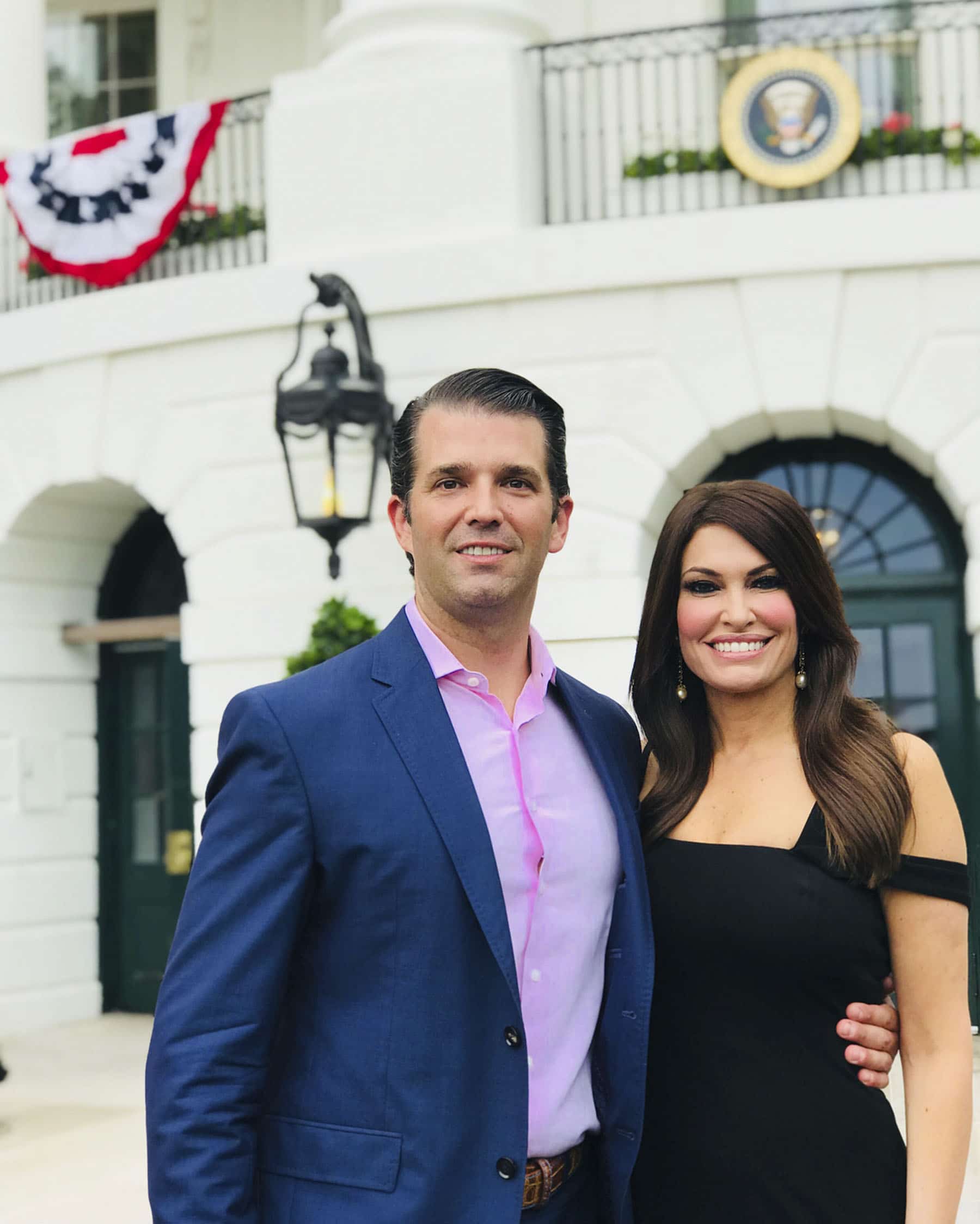 Kimberly has been quite open about the ups and downs that happen to her behind the camera; she was married to Gavin Newsom from 2001 to 2006, the 42nd Mayor of San Francisco, and now Governor-elect of California who will assume his position in January 2019. Within a year of her divorce from Gavin, Kimberly married Eric Villency, heir to the Villency Design Group, and gave birth to their first child, a son, named Ronan Anthony in October 2006. However, in June 2009 the two separated, and the same year officially divorced.
Most recently, Kimberly is rumored to be in a relationship with Donald Trump Jr., who is now in process of divorcing from his wife, Vanessa Trump.
Kimberly Guilfoyle Internet Fame
Over the years, Kimberly has become quite popular over social media platforms, especially Twitter and Facebook, though she is also no stranger on Instagram. Her official Twitter account has over 1.45 million fans, with whom she has shared her most recent career endeavors, including the campaign for mid-term elections, among other posts. She is also quite active on Facebook, on which she has over 740,000 followers, while on Instagram, Kimberly is followed by more than 360,000 people.
So, if you aren't already a fan of this prominent television host and attorney, then this is a perfect opportunity for you to become one, just skip over to her official pages.
Kimberly Guilfoyle Body Measurements
Kimberly is described by many as an attractive woman; her height is 5ft 2ins, or 1.57m, while she weighs approximately 143lb or 64kg, and her vital statistics are 36-25-35 inches or 91-64-89cm. Her hair is dark brown, while she has blue eyes. In the past, she has undergone plastic surgery on her nose, and has enlarged her breasts.