Kylen Suttner: The TikTok Mom Who Makes Fitness Fun and Funny
Kylen Suttner is becoming a prominent figure on the vibrant landscape of social media, garnering recognition as a TikTok star and accomplished fitness trainer, hailing from the United States.
The beauty often showcases her talents through videos, and her content encompasses a diverse range, featuring fitness-oriented videos that inspire and empower, as well as concise yet impactful vlogs brimming with motivation.
Who is Kylen Suttner when she's not inspiring people on social media? Let's find out!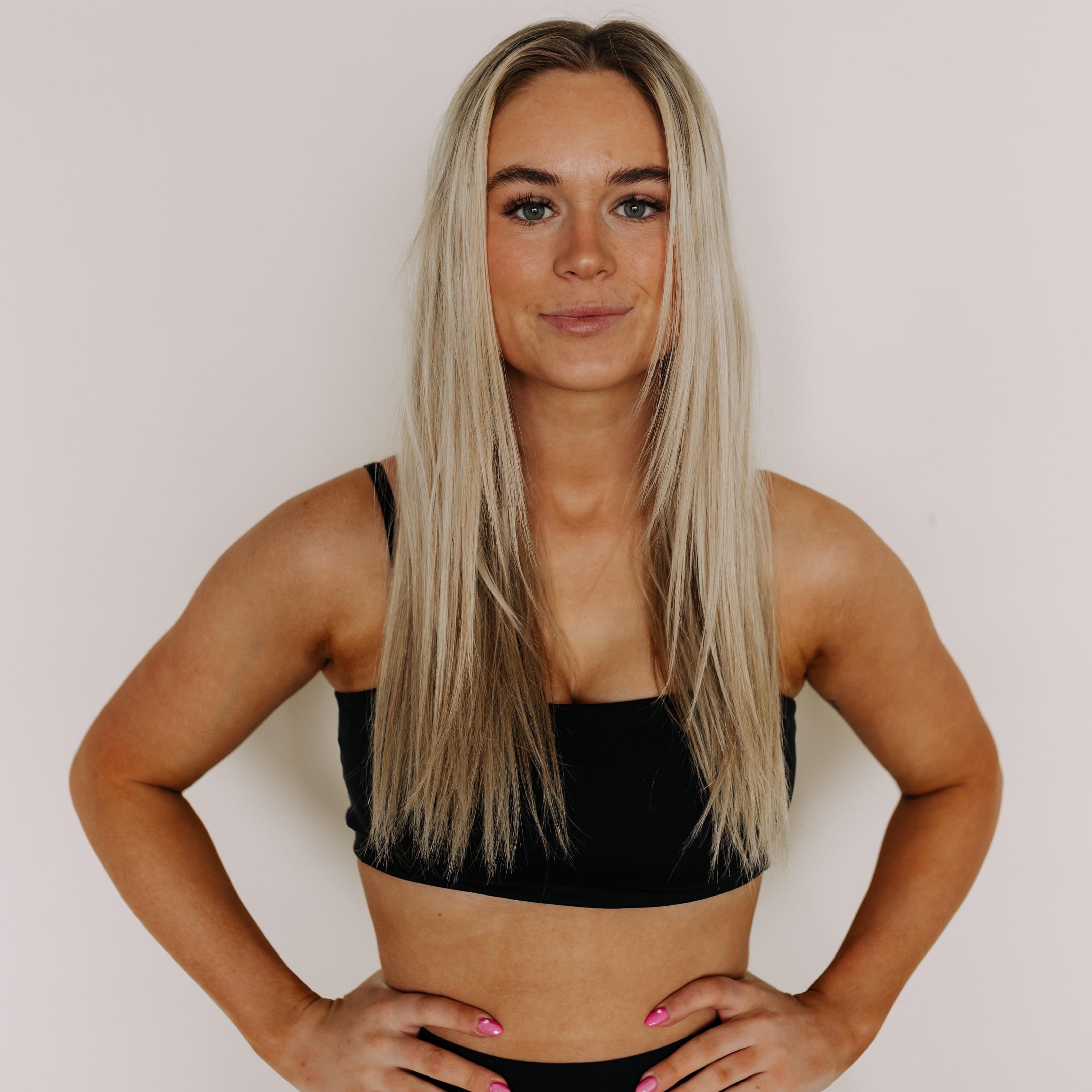 Early Personal Life
Kylen – maiden name unknown –  was born on 3 June 2001 into a Catholic family, in the picturesque landscapes of Utah, USA. Her early life remains shrouded in relative mystery, with few details emerging about her parents. It's widely believed that she was fortunate to grow up in a nurturing and affectionate family environment that laid the foundation for her remarkable journey.
From the outset, Kylen's passions leaned more towards the realm of athletics than academia, setting the stage for her future as a fitness coach.
Education
There isn't any reliable information available about Kylen's academic pursuits, and there aren't any reports on her going to university or attending college.
Career
It's unclear exactly when Kylen's career kicked off, but her first post on Instagram was on 13 July 2021. She had seven followers at the time, but eight months later her number had grown to an impressive 50,000. Fast-forward two years and she now has 103,000 followers, and is still going strongly.
Kylen has made a name for herself as a recognized authority in the world of health and fitness. Her social media accounts are filled with a treasure trove of health-related videos and invaluable advice, in which she generously imparts her insights on well-being and a balanced lifestyle.
Kylen Suttner claims she was body-shamed while working out. The fitness influencer was recording her daily workout when a female gym-goer interrupted her. The woman goes on to tell Suttner she's showing way too much cleavage during her workout. @AnnMercogliano has more. pic.twitter.com/DZSj657o2U

— Inside Edition (@InsideEdition) April 27, 2023
Not content to be a mere observer of the fitness world, Kylen brings her followers along for the ride, capturing her rigorous gym routines with captivating precision. Her visions often show her own failures, and put being healthy in a funny light.
In a testament to her openness and relatability, Kylen candidly shares her profound journey of pregnancy, chronicling the transformative stages both before and after the birth of her child. This intimate portrayal allows her dedicated audience to connect with her on a deeply personal level, sharing the joys and challenges of motherhood.
Kylen has taken her commitment to health and fitness to new heights by introducing her very own self-titled app, a hub of wellness and well-being. Within this innovative digital space, she extends a wealth of resources to her followers, offering comprehensive full-body workouts and user-friendly, step-by-step instructional videos that empower individuals on their fitness journey.
What sets Kylen's app apart is its interactive nature, enabling users to seek personalized advice directly from the influencer herself. This unique feature ensures that her devotees receive tailored guidance and support, fostering a sense of connection and trust between Kylen and her ever-growing community.
The app's functionality extends to tracking individual progress and collecting essential health data, affording users the tools to monitor and enhance their well-being journey. Boasting a commendable track record, Kylen's app has been downloaded by an impressive 15,000 individuals, and has garnered a slew of positive reviews.
The health enthusiast has caught the eye of many well-known brands, and previously worked with the likes of SAMBAZON Açaí Bowls, DaVinci Baby, and IGLOO.
Interesting Facts
Sadly, we found no other interesting facts about Kylen that can be shared with confidence.
Later Personal Life
Kylen has found love and companionship in her high school sweetheart, Cameron Suttner. After nurturing their romance for many years and growing even closer, Cameron and the esteemed social media influencer sealed their commitment to the bond of marriage. This union stands as a testament to their enduring love.
The joy of their union expanded with the arrival of their son, Suede, on 20 December 2022. The addition of their bundle of joy marked a momentous occasion in Kylen and Cameron's lives, ushering in a new chapter filled with love, laughter, and the joys of parenthood.
Physical Characteristics
Kylen is quite short at 5ft 2ins (157cms) and weighs about 106lbs (48kgs). She has beautiful green eyes and brown-blonde hair.
Net Worth
There are no reports that claim to know Kylen's net worth, but looking at her career in creating social media content and working with brands, it's likely that it can be estimated at over $100,000, as of late 2023.