Who has Alex Turner dated? Girlfriend List, Dating History
Alexander David Turner is a British musician, singer and songwriter, best known as the lead singer and primary songwriter of the English indie rock band, Arctic Monkeys. Turner is also known as an additional vocalist for the English supergroup 'The Last Shadow Puppets', and has also recorded music as a solo artist. From a young age, Alex was introduced to music by his father, David Turner, a secondary school music teacher, who taught Alex the primary basics of musicianship, while his mother Penny, also a secondary school teacher, introduced Turner to the art of writing and poetry, teaching him the principles of song-writing.
Born in Sheffield, Yorkshire England, on 6 January 1986, Alex spent most of his young life in South Yorkshire where he attended Stocksbridge High School.  At the age of 16, in co-operation with three high school friends, Turner formed the band Arctic Monkeys.
For the first several years following the inception of their band, the group of friends would rehearse and practice at various private locations, and eventually began performing at local venues.
Their first recorded work, an indie-produced extended play album, 'Fake Tales of San Francisco', which earned them their early recognition, first reached fans in 2005 and was handed out for free at the venues they played.
In 2006, Arctic Monkeys recorded their first studio album, 'Whatever People Say I Am, That's What I'm Not', which became the fastest-selling debut album in the history of British music, earning them widespread fame across the United Kingdom. By 2012, Arctic Monkeys had become an internationally recognised band, and moved to Los Angeles, partaking in an organised tour across the United States.
Since their rise to fame, Arctic Monkeys have risen from height to height, and with the release of their latest album, the band has attracted even more attention, ensuring them a certified place among the more popular artists of the modern era, but it's Turner who grabs most of the attention.
Not only is the English musician a brilliant performer and the heart of the band, but his good looks have had the ladies swooning at every performance. As such, Turner's personal life and romantic endeavours have become the subject of media attention, and with so many fans interested in the voice behind Arctic Monkeys, the tabloids simply can't get enough of the rock star.
Alex's fans and dedicated followers would possibly already know everything about the man, including every lucky lady he's dated, and there have certainly been a few worthy of mentioning, but for those a little less informed, an in-depth discussion of all of Alex's relationships follows.
The First of Many Groupies
Alex's first publicly known relationship was one of a rather odd nature, and became the inspiration of the group's first hit single 'Bigger Boys and Stolen Sweethearts'. The lady in question, Lauren Bradwell, who never earned any fame and as such remains a mysterious person without an identifiable face, could be considered the band's first groupie. Initially, Lauren first dated the band's drummer, Matt Helders, back during their fourth year in high school, but their relationship never became anything serious.
Lauren then dated Alex, becoming the singer's first serious relationship. Despite their young age, it's clear from the lyrics of the song she inspired, that their relationship held some sentimental value for Turner, who still admits that he has feelings for Bradwell. According to some reports, the couple spent a bit of time together, casually talking and listening to music.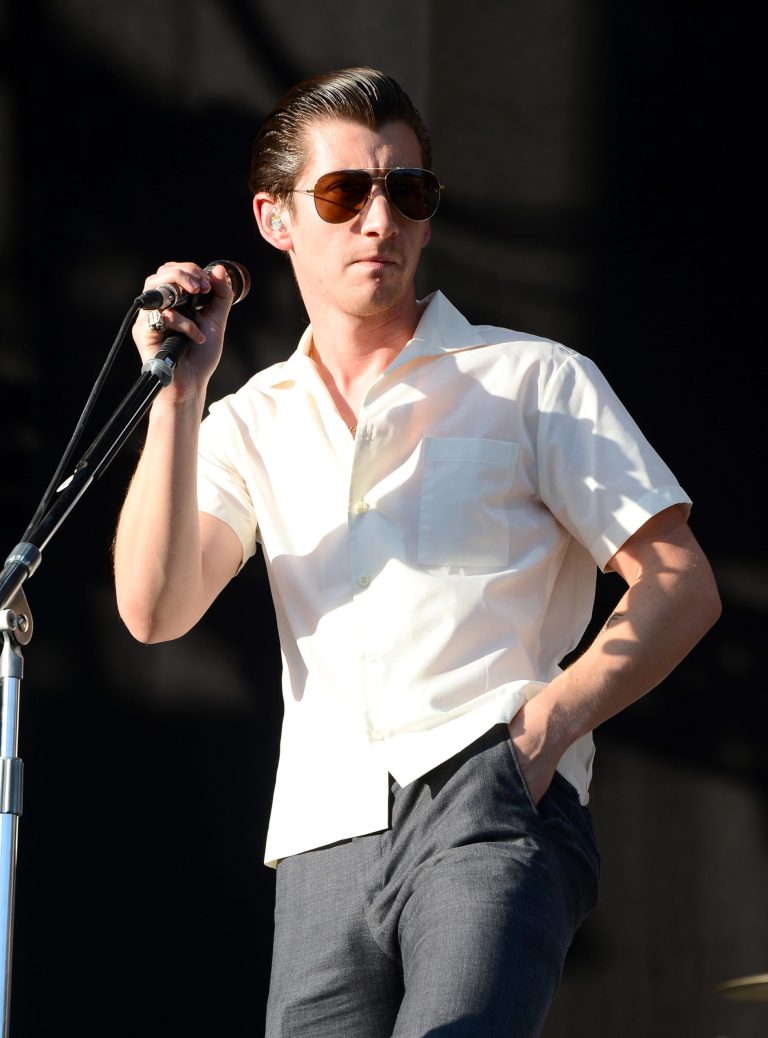 There is also mention that the wildest thing they did was get drunk and make out in Lauren's room while her dad was out of town, but it seems that their relationship remained a platonic friendship of some romantic value.
To this day, Alex admits that he wishes that things had progressed more seriously between them, but sadly, Lauren would eventually break his heart. As is discernible from the lyrics, and according to Alex himself, Lauren would later dump him and his band to date an older fellow who impressed her with his car.
Bradwell would often ditch school to hang out with her new boyfriend, and Alex was too intimidated by the new guy to attempt to win back Lauren's affection, something that is clearly mentioned in the lyrics of Arctic Monkeys' popular song. Alex was devastated by the heartbreak, but especially so after learning that Lauren became engaged to her new boyfriend within a couple of months.
However, this would soon become a relationship he left in the past, immortalising his experience with Lauren in the lyrics of their song. Although the media could never reach Lauren for comment, she did step forward on Reddit, discussing both the song and her relationship with Alex, admitting that she made a mistake and wishes she had treated Alex better; people seem to believe that she was the real deal.
No Love for the Poor
Following Alex's heart-breaking experience with Lauren, Arctic Monkeys achieved their first success as a rock band in Britain, and with this success came the promise of new love. In 2005, Alex began dating a young woman identified as an English varsity student, Johanna Bennett, whom he met outside a local bar in Sheffield.
The couple dated for two years, abruptly ending their relationship in 2007 shortly before Arctic Monkeys really took off.
Unfortunately, most of the details of Bennett and Turner's relationship remain a mystery, as at the time, Turner hadn't garnered enough attention to attract the interest of the tabloids.
However, by the time the couple split, Arctic Monkeys became a familiar name, and as such, the tabloids spared little in publishing the dirty insights of Johanna and Alex's break-up.
Although they were spending time together relaxing in Sheffield over the holidays of 2007, the couple's split seemed inevitable. As reported, the couple endured too many problems that took their toll on their chemistry. According to several gossip outlets, the couple eventually called it quits following several heated arguments.
Reportedly, Johanna admitted to the media that most of their arguments revolved around financial problems, as well as Alex's busy schedule and the constant attention the band received from fans and groupies.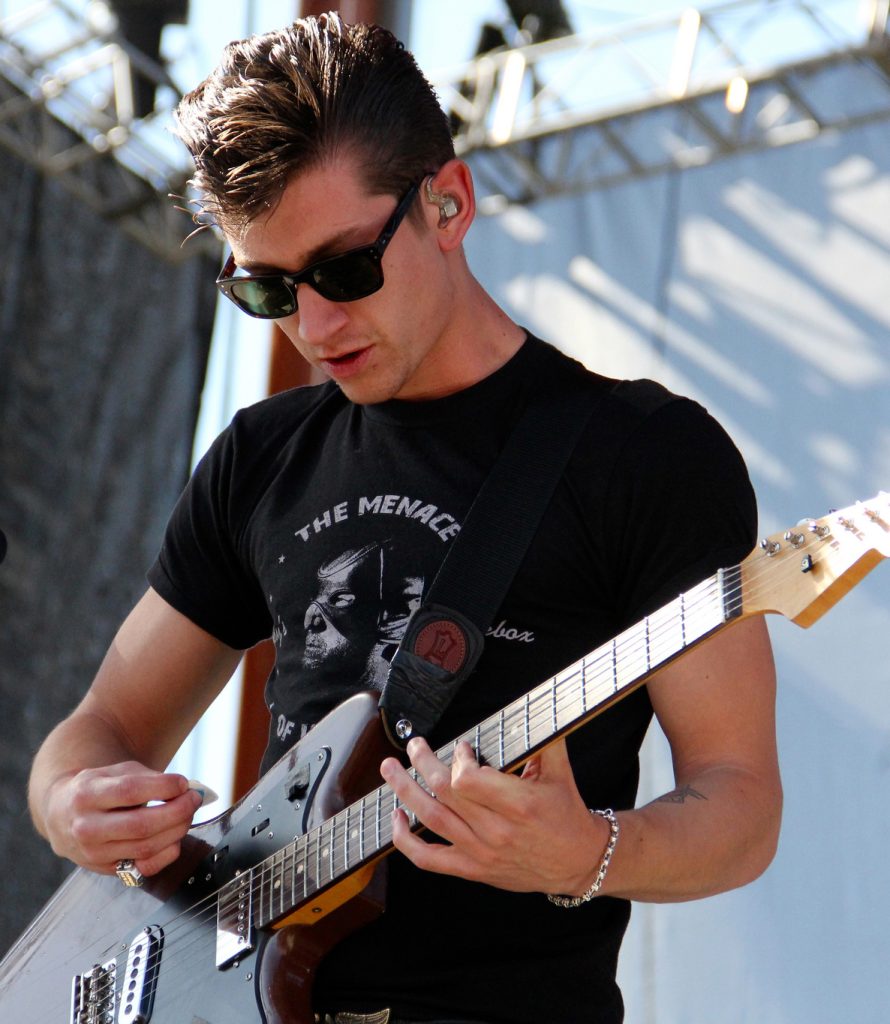 Although they reached some level of success, even earning several awards for the release of their most popular song yet, 'I Bet You Look Good On The Dance Floor', the band still had to see the money from album sales roll in.
Johanna stated that things were so bad financially during the time they dated, that the couple had to spend date nights at cheap takeaway restaurants, and had to get slammed before going out to their local bars, since they couldn't afford to buy many drinks.
At the time, Alex wasn't the only band member experiencing difficulties, as Matt was thrown out of a party after refusing to pay a ridiculously expensive price for a pint of beer. Bennett added in her statements that she could tough it out financially, but coupled with the fact that she hardly got to spend time with Alex due to busy schedules, and the fact that she considered that he became too comfortable with the hordes of women coming on to him, she decided that it would be best to end their romance.
Sadly, in 2007 Alex confirmed the ending of his relationship with Bennett, saying that this was probably the most trying time for him personally, as well as for the band. Luckily, Arctic Monkeys pulled through, and pretty soon their dark episode was behind them, a forgotten memory that hardly seemed to affect them.
To Rock and Frolic
Following this dark period, Alex went on to date English model and television personality Alexa Chung. However, details about their relationship seem a bit fuzzy, with no tabloid or gossip outlet covering the story to any depth. Their break-up, on the other hand, seemed to be of greater valueto the media, as can be expected of sensationalistic reporting.
According to most sources, Alexa and Turner first dated in 2007, sometime after his break-up from Johanna, though the details remain scarce.
No one's reported on how or where the couple met, and the only concrete fact circulating the media is that the couple dated for four years, with most sources claiming that it was the longest and most serious relationship in Turner's history back then.
The couple split in 2011, claiming that their busy schedules drove them apart; regardless, both Turner and Chung were devastated by the break-up. Alex went on to write several songs that fans believe were inspired by Alexa, while Chung openly admitted that she felt both sad and bored following their split. While their relationship was celebrated among fans, the most fascinating thing about Alexa and Alex was the discovery of a lost love letter that Alex apparently wrote for Chung.
The tender piece was discovered in an unknown bar somewhere in England, and quickly made it onto the eternal publications of social media.
For some time, people believed that the letter was deliberately leaked, but this has never been confirmed by either Turner or Chung, and by all means, seems to have found its way onto the internet simply by chance.
Following their split in 2011, both eventually went on to date new lovers, though fans of Arctic Monkeys and the English model never allowed the idea of a reunion between them to die, hoping that their flames could be rekindled.
Then, in 2017, after Alex and Chung were spotted having a drink together, rumours began spreading, once again getting hopeful fans believing that the couple might be getting back together. Unfortunately, their get-together was nothing but a casual catch-up, and the couple hasn't been seen together again since.
Meet Arabella
Alex next began dating American actress and presenter Arielle Vandenberg, who is perhaps best known as the host of the American version of the British reality television series, 'Love Island'.
Once again, most of the details concerning Turner and Arielle's relationship are vague, but there's little doubt among fans that the blonde beauty was the inspiration behind the Arctic Monkeys song 'Arabella', which seems like a clever disguise of her name.
According to most reports, Alex met Vandenberg on the set for the music video 'R U Mine', but beyond that little is known. Strangely, this time around the tabloids hardly seemed interested in publishing the juicy details of their split. After dating for nearly three years, the couple called it quits in 2014, though never publicly announcing any reason for their split.
To this day, no one really knows what happened between Arielle and Alex, surprisingly to such an extent that no gossip outlet even tried publishing any speculations. Of all his relationships, Turner's affair with Vandenberg is by far the most mysterious, and one that the public, it seems, would never know anything about.
Listening to the lyrics of 'Arabella' also reveals very little about their relationship, except maybe that Arielle certainly left a lasting impression on the English rocker, perhaps even to the point of obsession, though, should love be without obsession?
The Latest Affairs
In 2015, Alex began dating American model Taylor Bagley, and for some time the couple was very much in love – the pair even got matching tattoos, with each inking their partner's name. However, having learned from previous experiences, Turner turned away from the media, deciding to keep his personal life extremely private.
Throughout the several years the couple dated, they rarely spoke of the relationship in public, and for some time gossips were not even sure if they dated. If not for the matching tattoos, Taylor and Alex's relationship might have remained a secret that never reached the public.
The only other confirmation regarding their romance, other than a couple of public appearances together, came from Taylor's social media accounts, in which she often shared pictures and thoughts on their love, without ever revealing any intimate details. Sadly, in 2018 after dating for nearly three years, the couple ended their romance, never explaining what happened between them, nor providing any reason for the split.
Since then, Taylor has added yet another tattoo, this one commemorating Scooter, the pooch she adopted together with Alex.  Turner, on the other hand, seemed to have clearly moved on from their failed relationship, as he started dating French singer Louise Verneuil. The new couple were spotted together for the first time late in 2018, as Arctic Monkeys began their tour for their latest album release.
According to the most recent reports regarding Louise and Alex's relationship, the two seem to be going strongly, having been spotted out together in London and France. Aside from that, there seems to be a little scandal involving the two – apparently, Louise posted a picture on her social media, which it clearly seems that she was performing oral sex on Turner in a 'phone booth.
While it seems that the couple was simply having a little fun, fans weren't impressed by the pic, and began speaking out about how Turner's taste in women seems to be degrading. Regardless, it appears as if the two are in love, and there's nothing that fans can do to put an end to their relationship, or their shenanigans.
Regardless, some of Turner's loyal fans are celebrating his latest romance, as happy about their union as Turner and Verneuil appear to be. For how long…? Don't hold your breath!