Lee Min-Ki's Biography – Girlfriend, Plastic Surgery, Net Worth
• Lee Min-Ki is a model, singer, and actor born in South Korea in 198•
• As of 2020, his net worth is estimated to be over $1 million.
• He has starred in many television series and films, including "Because This Is My First Life" and "Taereung National Village".
• He has also released three extended plays and several singles.
• He was involved in a controversy in 2016, but was declared innocent.
Who is Lee Min-Ki?
Lee Min-ki was born on 16 January 1985, in Gimhae, South Gyeongsang, South Korea. He is a model, singer and actor, best known through his roles in various Korean television series, including "Because This Is My First Life" and "Taereung National Village". He's also worked on several feature films.
The Net Worth of Lee Min Ki
As of early-2020, Lee Min-Ki's net worth is estimated to be over $1 million, earned through a successful career as an actor.
Aside from acting projects, he's also earned a bit from working as a singer, and had a brief stint as a professional soccer player.
Career Beginnings
Lee started out acting in various one-act dramas, and was eventually cast in television projects as his experience grew. One of his first projects was the romantic comedy "Love Truly". which starred him alongside Eugene and Ryu Jin and aired for 34 episodes, showcasing the reunion of Jung Da-bin and Eugene after working together in "Wonderful Life".
The following year he appeared in "Dai-Ja's Spring", which saw him work alongside Lee Hyun-woo and Chae Rim. It follows the story of a home shopping network managing director, who despite her success, is still looking for a partner she'll marry, especially since she's growing older.
During the same year, he also worked in the show "Four Gold Chasers" which gained a cult following despite being low rated, so it was canceled early.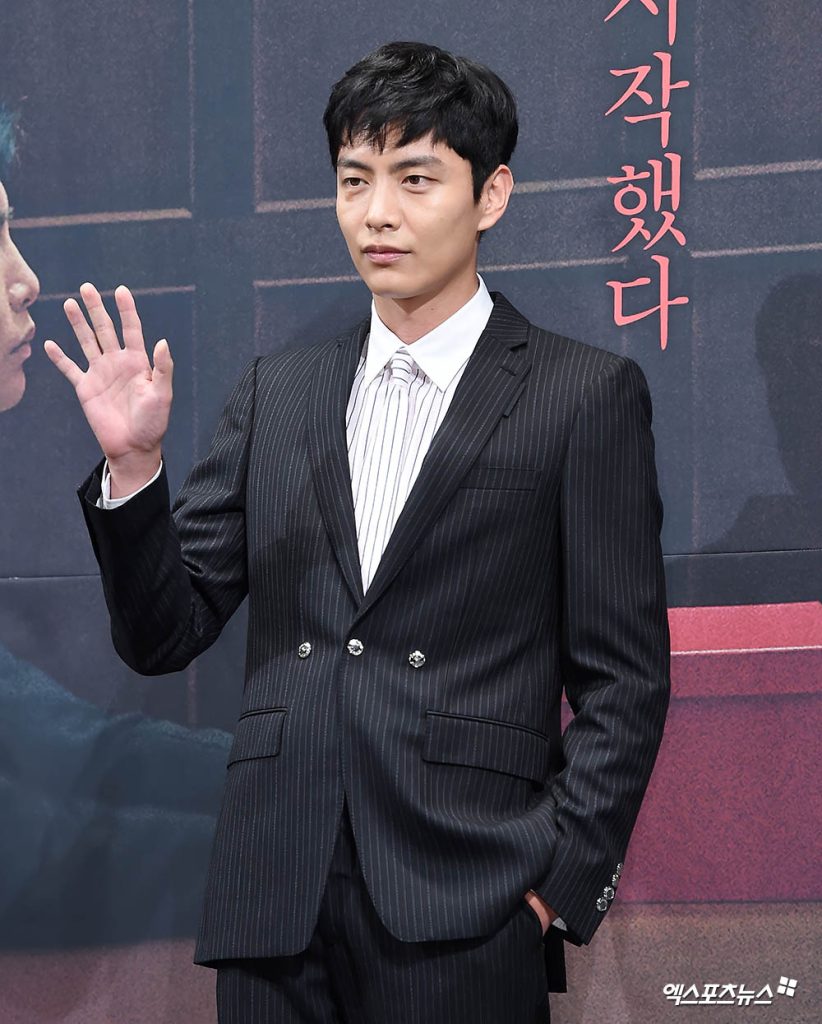 He also loved working in the independent scene, often alternating his appearances with mainstream films so that he could work more unusual roles. One of his most popular independent scene roles was in the film "Oishii Man".
Rise to Prominence
Min Ki continued to gain fame over the years, and attracted a lot of attention for his role in the film "A Million", playing a former military man who starts a new life as a janitor, only to find himself becoming involved in a survival reality show.
He also appeared as a lifeguard in the film "Tidal Wave", which is a story of a fictional tsunami hitting the popular Busan beach town Haeundae. His next projects would solidify his status as a star, as the projects helped him gain recognition as a lead star, including "Spellbound", and "Quick".
In 2013, he worked on another romance in "Very Ordinary Couple", partnered with Kim min-hee, and the film proved highly successful critically and commercially.
He followed it up with another lead role in "Monster", before working on the action film "For the Emperor". He also appeared in the film adaptation of "Shoot Me in the Heart", which is based on the Jeong Yu-Jeong novel of the same name.
In 2017, he was cast opposite Jung So-Min in the romantic comedy "Because This Is My First Life". This marked his return to a leading role on television, after taking mainly smaller roles in mainstream projects.
Singing and Recent Projects
While working as an actor, Lee has had the opportunity to showcase his talents as a singer. One of his first public performances was during the Mnet KM Music Festival, where he sang his version of the song "My Way", popularized by Frank Sinatra. He then collaborated with artists FreeTEMPO and Sheean for the single "Power of Love", which was accompanied by a music video.
He released an extended play (EP), his debut music release called "No Kidding" which saw him develop his interests in more indie rock style songs. He's since released two other singles – "Those Day I Had With You" and "Everything".
In 2018 he appeared in the television series "The Beauty Inside", which is based on the film of the same name which was released three years prior.
In the show, he plays a character who suffers from Prosopagnosia or face blindness – the disease affects the brain and makes it difficult for a person to recognize faces, including his/her own, and is the opposite of people who have superior facial recognition abilities. He recently appeared in the independent project "Everyone's Lies" which he played a detective.
Personal Life
Lee is single and hasn't been public about any romantic endeavors like many actors in South Korea.
#ParkShinYang and #LeeMinKi to star in an upcoming occult movie 'Four Days' and filming is expected to begin in the first half of the year. pic.twitter.com/rdXbzEAg99

— K-Drama News! (@kdrama_news) January 13, 2020
He completed his mandatory military service in 2014, where after training he was assigned to serve as a public service worker for the next two years.
After his return to the entertainment scene in 2016, he was wrapped up in controversy as a woman filed a complaint against him stating that she was sexually abused while the two were together in a club. The police investigate the accusation but found no evidence of the woman's claim. He was declared innocent and the issue was dropped, leading him to return to working on acting projects.