Less Known Things About Will Ferrell's Wife – Viveca Paulin
• Viveca Paulin is an actress, film producer, and auctioneer, best known for being the wife of famous American actor and comedian Will Ferrell.
• She attended Pomona College in California and has worked various jobs, including as an independent auctioneer.
• She and Will married in 2010 and have three sons together.
• She is physically active, loves animals, and is a philanthropist.
• Will Ferrell is an American actor, writer, and comedian best known for his roles in 'Anchorman: The Legend of Ron Burgundy', 'Elf', and 'Zoolander 2'.
Who is Viveca Paulin?
Viveca Brigitta Paulin was born in Askim, Gothenburg Municipality, Sweden, on 24 April 1969 – her zodiac sign is Taurus, and now holds both Swedish and American nationality. She's an actress, film producer and auctioneer, but who's probably known best for being the wife of famous American actor and comedian Will Ferrell.
Early life and education
Viveca was raised in Askim by her parents, about whom little is known because she respects their privacy; it's said that her father was a theatre actor, and that her mother was a high school teacher. Because Viveca hasn't mentioned having any siblings, most of her fans believe her to be an only child.
Viveca became interested in acting while attending a local high school, but was also into a couple of other activities during her four years there, including various kinds of art, playing sports and dancing.
It's unclear when she moved to the US, but she enrolled at Pomona College in Clifornai, from which she graduated with a Bachelor's degree in 1991; Viveca spent the following six years working various jobs, including being an auctioneer, prior to launching her career in the film industry.
Career as an actress
Viveca made her debut film appearance in the popular 1997 action crime comedy movie "Money Talks", directed by Brett Ratner, and which starred Charlie Sheen, Chris Tucker and Heather Locklear. It follows a man who's being hunted by both the police and criminals, while he's made a deal with a newsman to protect him; the movie was nominated for a Razzie Award for Worst New Star (Chris Tucker).
Viveca gained recognition in the following year, when cast to play Porsche Girl in the romantic musical comedy movie "A Night at the Roxbury", directed by John Fortenberry, and which starred her husband Will, Chris Kattan and Raquel Gardner. It follows two brothers who are dreaming of being allowed to enter the exclusive club The Roxbury.
Viveca played Auctioneer in the 1998 episode "Bad Seed" of the action crime comedy series "Martial Law", and her following role came 12 years later, when she portrayed Dawn in the 2010 episode "Tom Hanks/Will Ferrell/Neil Young" of the musical comedy talk-show "The Tonight Show with Conan O'Brien".
Viveca played Annika Bjornberg in the 2015 episode "Sk8" of the romantic comedy series "Younger", and most recently, in 2018 she voiced Auctioneer in the critically acclaimed animated adventure comedy movie "Ralph Breaks the Internet".
It was written and directed by Phil Johnston and Rich Moore, starred John C. Reilly, Sarah Silverman and Gal Gadot, and follows Ralph and Vanellope who have escaped their arcade through a Wi-Fi router; the movie won three of the 71 awards for which it was nominated, including an Oscar nomination for Best Animated Feature Film.
Other credits
Viveca produced the 2006 comedy movie "Nail Polish".
Viveca could've been seen featured in the 1999 documentary TV special "Saturday Night Live 25", as well as in the episode "Oprah's After-Oscar Party 2006" of the talk-show "The Oprah Winfrey Show".
Art
Viveca's a highly respected member of the art community in Los Angeles, and has worked as an independent auctioneer for various clients, including Butterfield & Butterfield, and Bonhams.
She's currently working at Los Angeles Modern Auctions as an auctioneer, and has been on the Los Angeles County Museum of Art's Board of Trustees for just over a decade now.
Viveca and her husband Will are supporters of the MAK Center, Museum of Contemporary Art and Hammer Museum.
Love life and marriage with Will Ferrell
Viveca and Will met at an acting class back in 1995, and began dating around a week later. The two moved in together in 1996, and on 7 March 2004, Viveca gave birth to their first son Magnus Paulin Ferrell; their second son Mattias Paulin Ferrell followed on 30 December 2006, and their third Axel Paulin Ferrell on 23 January 2010.
Viveca and Will didn't marry until the summer of 2010, in a private ceremony attended by only the closest of their friends and family members; they split their time between Orange County, California and New York City.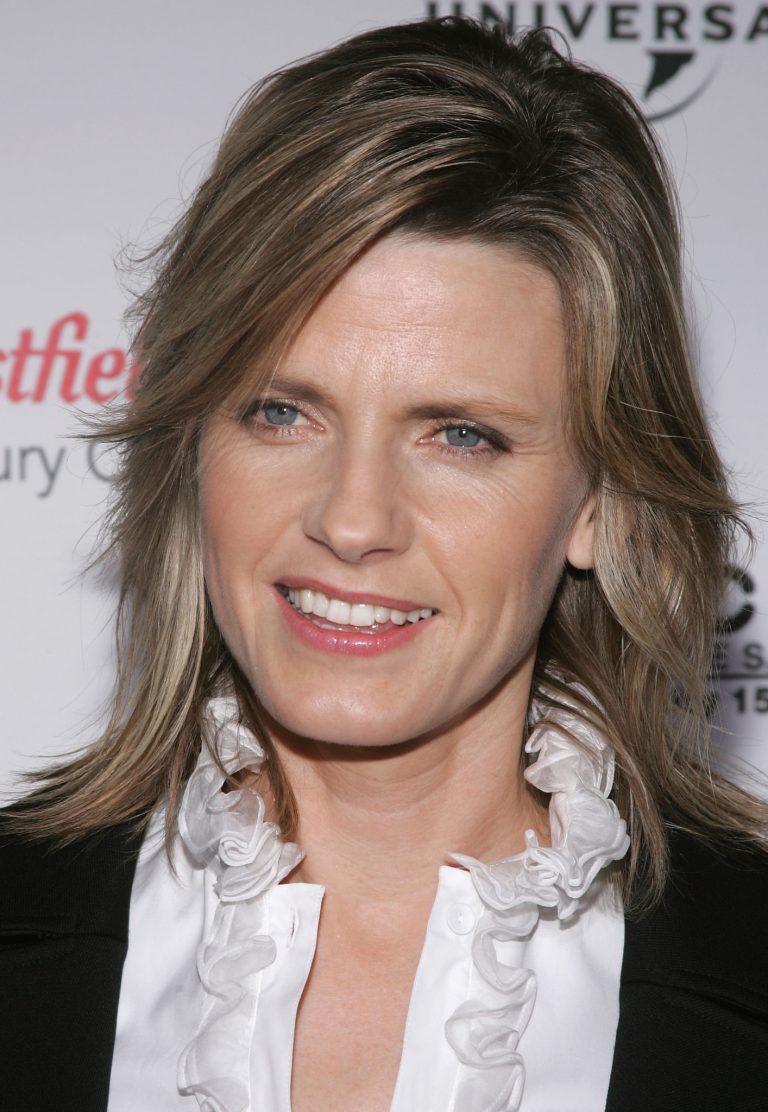 Neither Will nor Viveca have spoken of any other people whom they might have been with, and as of March 2022, Viveca's married to Will Ferrell, and they have three sons together.
Hobbies and other interests
Viveca's a huge lover of animals, and is a philanthropist who has donated money to various animal shelters, as well as to a couple of charity organizations which aim to improve the quality of life for underprivileged children.
Viveca has two pet dogs, which can be seen featured in some of her husband Will's Instagram pictures.
Viveca's passionate about travelling, and has been all around the world for both work and pleasure; her dream travel destination is Paris, France.
Viveca is physically quite active, and has a couple of training sessions at the gym every week, thus her slim figure; she also practices yoga on a daily basis.
Viveca has her own favorite actors and actresses, some of whom are Jim Carrey, Kate Winslet and Anne Hathaway, while a couple of her favorite movies include "Titanic", "The Eternal Sunshine of the Spotless Mind" and "One Day".
Age, height and net worth
Viveca's age is 52. She has long brown hair and light blue eyes, her height is 5ft 8ins (1.75m) and she weighs around 145lbs (65kgs).
As of March 2022, Viveca's net worth has been estimated at more than $1 million, while her husband Will's net worth is reputedly over $160 million.
Who is her husband Will Ferrell?
John William 'Will' Ferrell was born in Irvine, California USA, on 16 July 1967 – his zodiac sign is Cancer, and he holds American nationality. Will has appeared in close to 150 movies and TV series, and is perhaps still known best for having portrayed the lead character Ron Burgundy in the 2004 comedy film "Anchorman: The Legend of Ron Burgundy", written and directed by Adam McKay, and which also starred Christina Applegate and Steve Carell.
It follows the best newsman in San Diego in the '70s, who's about to lose his title to an ambitious newly employed woman; the movie won one of the 14 awards for which it was nominated.
Will was raised in Irvine alongside his younger brother Patrick, by their father Roy Lee Ferrell who played the keyboard and saxophone for the American duo The Righteous Brothers, and their mother Betty Kay (nee Overman) who taught at Old Mill School. Will's parents divorced when he was eight, but they both remained equally involved in their sons' upbringing.
Will studied at Culverdale Elementary before moving on to Rancho San Joaquin Middle School; he matriculated from University High School in 1986, while he was mostly into sports during his four years there, playing both football and soccer for school teams. Will then attended the University of Southern California, from which he graduated with a Bachelor of Arts degree in sports information in 1990.
Will moved to Los Angeles in 1991, and joined the comedy troupe The Groundlings; he spent the following four years perfecting his improv comedy style, and then launched his acting career with his portrayal of Construction Worker in the 1995 episode "Little Rascals" of the comedy series "On Our Own".
Will gained recognition in 1995, when he joined the critically acclaimed musical comedy show "Saturday Night Live", created by Lorne Michaels, and which today stars The Saturday Night Live Band, Don Pardo and Darrell Hammond. Each episode features celebrities acting in comedy sketches and parodies; the show has been airing since 1975, and has won 290 awards, including 86 Primetime Emmys, while it's been nominated for 527 other awards. Will starred in the show until 2002, and has since made several guest appearances.
A couple of his most notable performances in the 2000s were in the 2003 adventure family comedy movie "Elf", the 2004 romantic comedy film "Melinda and Melinda", and the 2008 comedy movie "Step Brothers".
In 2016, Will starred alongside Bell Stiller, Owen Wilson and Penelope Cruz in the action adventure comedy movie "Zoolander 2", written and directed by Ben Stiller, and which follows Hansel and Derek who have begun modelling in Rome, Italy; the movie won seven of the 24 awards for which it was nominated.
Will is currently shooting for six upcoming movies, including the musical family comedy "Spirited", the comedy "Strays", and another comedy "The Prince of Fashion".
Will has won 15 awards, including three Primetime Emmys, while he's been nominated for 94 other awards, including two Golden Globes; he received his own star on the Hollywood Walk of Fame in 2015.