Who has Tekashi 6ix9ine dated? Girlfriend List, Dating History
• Rap and hip hop music has a history of being surrounded by controversy and scandal, from the behavior of artists to the subjects and lyrics of songs.
• Tekashi 6ix9ine is a prime example of a rapper whose criminal record has earned him recognition.
• His criminal actions include domestic abuse, drug dealing, and several gang-related crimes.
• Tekashi's love life has included his ex Sara Molina and his daughter's mother Marlayna M.
• Since his release, Tekashi has been in the news for possible health issues and questions of his sexuality.
The rap scene of the American music industry could easily be considered the most controversial genre to ever earn a place in the mainstream market. From iconic legends such as Tupac, who served time on sexual assault convictions, to Eminem, who attracted disgruntled parents and protesters to his concerts, hip hop music's foundations are firmly placed in apparently incompatible social extremes.
All genres of music may in time experience scandalous periods, often enriching the historical culture behind it, much like the popularisation of jazz music a 100 years ago, which had to overcome racial and cultural differences, but rap and hip hop seem to thrive on the unacceptable. After all, it's perhaps the one music genre that benefits, even profits the most from scandals and feuds.
Even the ladies of rap aren't excused from this, as one could simply bomb drop the Nicki Minaj-Cardi B clash as a reminder, and the controversy doesn't stay limited to only the behavior of artists, but also crosses over into the subjects and lyrics of songs.
Yet, despite the many odd and peculiar aspects of hip hop, it remains today one of the most popular and successful music genres to perform.
Perhaps it's the honest nature of rap that appeals to the masses in general, but it has undoubtedly influenced society. Many of the subjects often addressed in rap music became more acceptable as society embraced the difference of hip hop culture. As one example, numerous rappers drew attention by performing songs about cannabis smoking, and now the use of marijuana is legalizing all over the globe.
As with most genre, it's made up of many flavours and sounds, and not all rappers are scandalous maniacs, though even they wouldn't deny the value of controversy. However, some rappers seem likely to be the worst kind of menace to society possibly fathomable.
Daniel Hernandez, best known by his stage persona Tekashi 6ix9ine, is a prime example; one entertainment reporter has called him the worst kind of human being they'd ever encountered.
Of course, the Rainbow Rapper's loyal fans would rise to his defence, in spite of the man's record. Unfortunately, controversy became a part of Daniel's life early on, and seems to have found its roots deep in Tekashi 6ix9ine.
The Making of a Rapper
Born on 8 May 1996 in Bushwick, Brooklyn, New York City, Daniel lived most of his youth in the same environment as many of the world's most famous rappers, though his earliest circumstances may have been somewhat different. Hernandez is no stranger to impoverished conditions, as his mother, Natividad Perez-Hernandez, came to New York from Mexico in search of a better life, working in factories and as a domestic to provide for herself and her family.
Because of their poor living conditions, and in the absence of Tekashi's father Daniel Hernandez Sr, a known Puerto Rican immigrant with a criminal record as a drug dealer, his family had to seek aid at a local church. Along with his older brother Oscar, Daniel would often sing in the church choir, and read passages from the Bible during mass. Tekashi once stated that Psalm 191 was among his favorites.
Despite the poor living conditions, Daniel's early life never hinted at the menace he would become later in life. His home environment improved once his mother married Daniel's stepfather, whose identity was never made public, and he even performed well at school. While attending Public School 59, Daniel excelled at baseball and soccer, though because his mother experienced trust difficulties, Daniel was prevented from joining a major league soccer team when he was 13.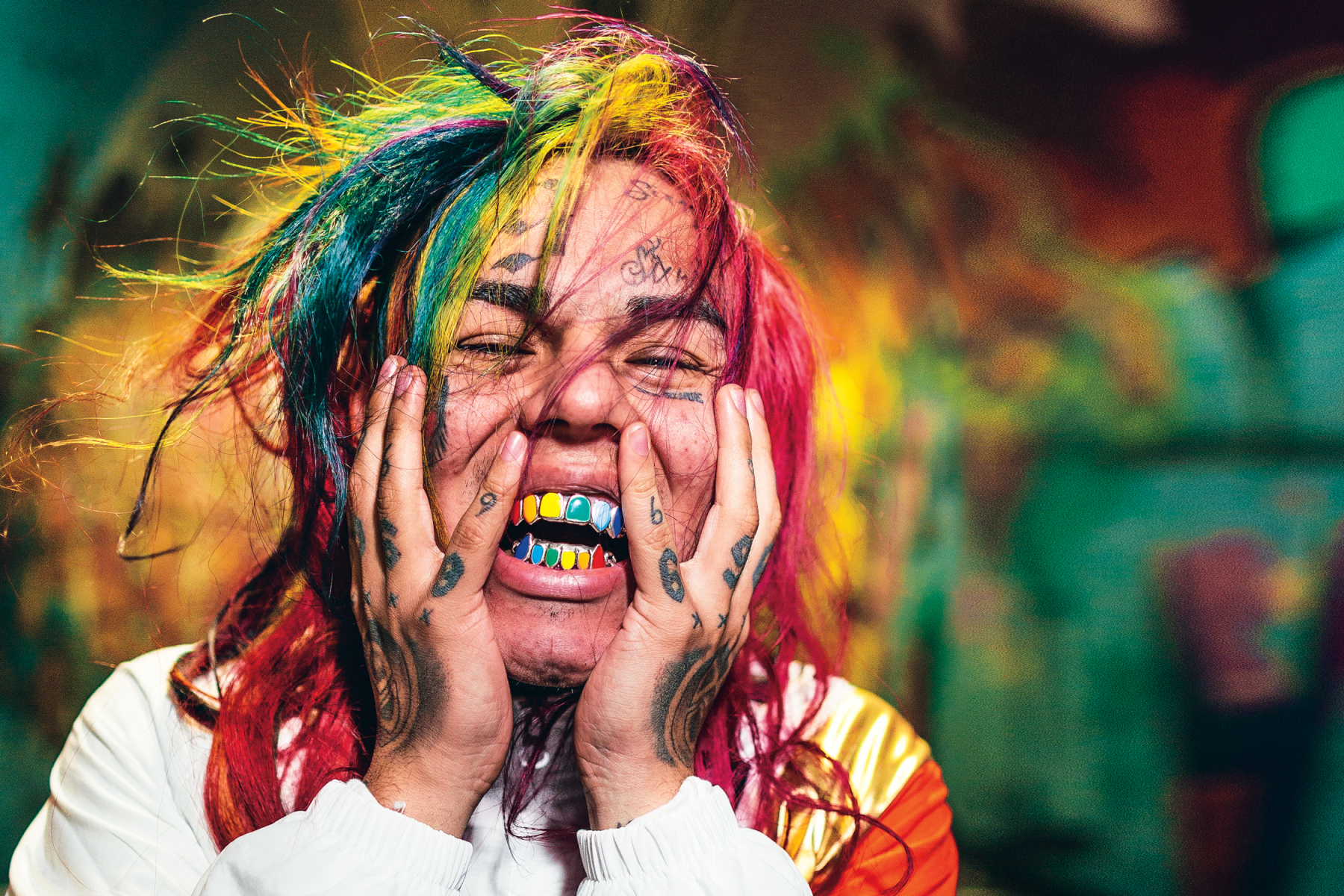 Subsequently, following the unexpected and sad passing of his stepfather, who was shot and killed outside their Brooklyn home in 2010, Daniel stopped playing any sports. During this time, Daniel experienced severe emotional trauma, which would eventually wreck his teenage years. Once again, the Hernandez family experienced financial decimation, while Daniel began acting rebelliously at school.
Stricken with grief, Daniel was so emotionally troubled in the wake of his stepfather's death that he neglected to eat and wash until he received therapeutic treatment. He would later go on to attend Juan Morel Campos Secondary School and Legacy High School, though ended his education prematurely in 2012, before completing tenth grade.
To help his mother, Daniel took various jobs that often included positions as delivery boy and busboy, though according to popular rumour, he also resorted to selling drugs as a means to make ends meet.
Later that same year, while working at a local restaurant, he met Peter 'Righteous P' Rodgers, a fellow Brooklyn rapper and owner of the Hikari-Ultra record label.
Peter introduced Daniel to rap, thinking that he was already a rapper, a suggestion based on his appearance; at the time, he already sported his iconic tattooed and colorful style, which Peter considered could become the poster face of rap music.
Daniel then adopted his stage name of Tekashi, inspired by his love for anime, while the 69 represents both the popular sex position and the ying-yang symbol. He produced several demo tapes that possessed a couple of sleeper hits. Although not initially as successful as other rappers, Tekashi's controversial nature earned him recognition in 2017, though because of surfacing scandals, some record labels refused to support him.
In 2018, despite negative criticism, Tekashi released his debut studio album 'Dummy Boy', which earned certified platinum status, amassed a significant following, and with his many fans' support, only bigger things are now expected of the rapper.
Despite serving time and causing a lot of social upset, Tekashi has made his return to the rap scene, and it seems there were some who missed the 'Gummo' singer.
A Menace to Society
Tekashi 6ix9ine is no stranger when it comes to creating scandals and causing upsetting controversies.  In 2015, with his music only beginning to grow in popularity, police arrested him and Taquan Anderson on charges of sexual misconduct with a minor.
While the news sent shockwaves across the rap world, Tekashi had to defend himself left and right, though eventually pleading guilty in court. According to Tekashi's claims, the incident, which was recorded on film, happened in 2014, when he was still a teenager.
KEEP GOOIINNGGG 🤪 👑 https://t.co/P0KJqrry12

— 6ix9ine (@6ix9ine) September 7, 2020
As such, the rapper has claimed innocence from statutory assault accusations, though according to legal records, he was actually eighteen at the time. In 2017, following the conclusion of his trial, Tekashi claimed that he'd never participated in the act, and added that he was never informed that the girl was a minor.
Regardless, the law found him guilty, though in light of a plea bargain, Tekashi was lightly sentenced to serve community hours, and to comply with the conditions of his probation, which included earning his GED, going for therapy, and refraining from posting violent or sexual content on social media. As is normal, any criminal action would result in further prosecution, though this didn't keep Tekashi's past scandals from resurfacing. Among the many controversies the public would learn about, Tekashi was involved in drug dealing, and several gang-related crimes.
Tekashi was arrested again in 2018, this time on charges of possessing illegal firearms, conspiracy to murder, and racketeering.
Faced a mandatory sentence of 47 years in prison for his crimes against society, as everyone might know, he got off easy after turning witness against his former gang.
After serving only part of his two-year sentence, Tekashi was released because of growing concern for his health during the pandemic. It seems though, that it isn't only society and the law that clashed with the 'Dummy Boy' rapper, but also his past girlfriends.
A Domestic Menace
Unfortunately, very little is known about Tekashi's romantic history, since most tabloids would rather sponge his criminal behaviour than write about the Rainbow rapper's past lovers. However, they might be mistaken, as Tekashi's only known ex-girlfriend, Sara Molina, accused the rapper of domestic abuse.
Other than Molina, Tekashi is known to have fathered a child recently with Marlayna M, though little about the nature of their relationship is known to the public.
The only rumour circulating regarding Tekashi's relationship with Marlayna, is that he isn't involved in his daughter Briella Iris' life.
According to Marlayna, who actually supported Tekashi during his recent trial, he's yet to meet his child, but it seems that he might never come around. If his past relationship with Molina is anything to judge by, then she might be better off without Tekashi in her life.
In 2019, in agreeing to co-operate with the government, Tekashi pleaded guilty to several charges of domestic abuse that happened between him and Molina as far back as 2011; according to legal documents, Tekashi won't be prosecuted on these charges. The accusations suggest that Tekashi dated Sara Molina for several years, though their relationship ultimately failed because of his infidelity. During their time together, though, Molina would contend that nothing about it was pleasant.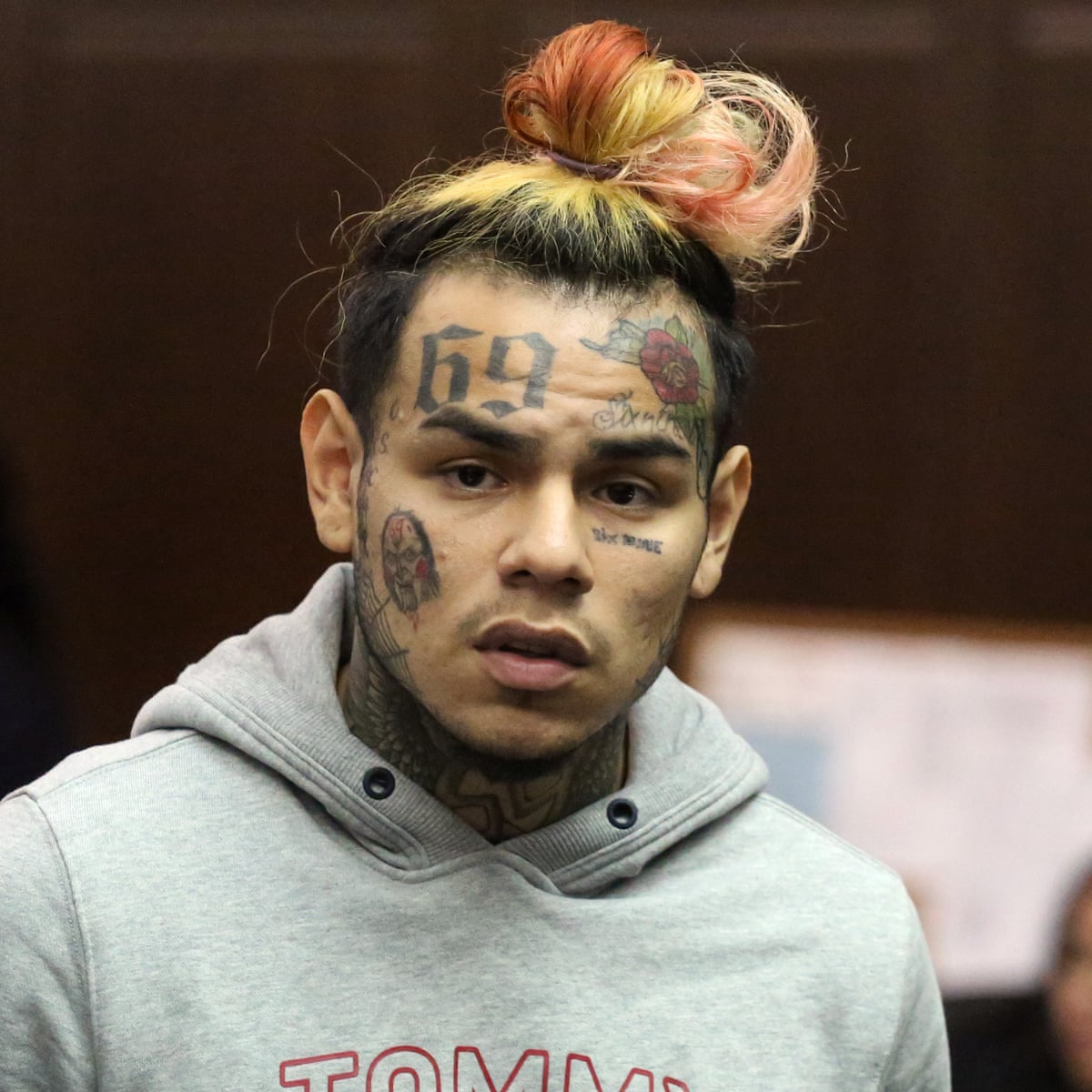 Although no details or specific incidents are mentioned, suffering abuse particularly at the hands of your child's father is never acceptable. Regardless, the two conceived Tekashi's firstborn, Saraiyah, together, but according to most reports, Tekashi is hardly involved in his eldest's life.
Looking Ahead
Since his release from prison, Tekashi hasn't shied away from the public eye, and released his latest album to good fortune. The latest news regarding Tekashi's love life suggests that he might be single.
Before his sentencing in 2018, Tekashi began dating Instagram sensation, Rachel Wattley, best known as Jade on social media, who continued to support him during his incarceration.
Her support for the rapper, who's face she has tattooed on her body, didn't go unnoticed, and since Tekashi's release, the couple dominated attention on social media. However, the most recent report regarding their romance suggests that things ended between them.
Earlier this year of 2021, Jade announced on Instagram that she is officially single again, and went ahead to delete all her history with the Rainbow rapper. On the funny side, most fans believed it might be an April Fool's prank, and the couple could still be dating. Then, Tekashi has remained rather quiet on social media in most recent times, much to the concern of fans.
According to recent reports, which of course Tekashi's legal team denied, the rapper may have had a nasty experience after taking an overdose of prescribed diet medication. The rapper has also been in the news lately, as despite past, documented events, people have begun to question his sexuality.
Not only did Tekashi appear in a homosexual pornographic film, but several other rappers, who no longer want to associate with the tried criminal, accused Tekashi of being gay. However, he's never announced his sexuality to the public, but it's commonly accepted among fans that he's heterosexual.
As it seems, his love for colorful inspiration has nothing to do with his sexuality. For now, though, fans only wish Tekashi a full recovery, and can't wait to see what the rapper comes up with next, music-wise at least. The rest of society, though, might be keeping a wary eye on this controversial character's personal life.