Lil Boosie (Rapper) Net Worth, Kids, Age, Cancer, Height, Brother, Wiki Bio
• Torrence Hatch, Jr. (Lil Boosie) is a rapper and founder of Bad Azz Entertainment
• His net worth is estimated to be over $4 million
• Started his career in 1996 as a member of Concentration Camp
• Successful albums include "Bad Azz", "Touch Down 2 Cause Hell", and "BooPac"
• Suffered from kidney cancer in 2015 and was previously imprisoned for drug and gun violations
Who is Lil Boosie?
Torrence Hatch, Jr., better known by his stage names Lil Boosie and Boosie Badazz, was born on the 14th November 1982, in Baton Rouge, Louisiana, USA, so is currently aged 36. He is a rapper, probably best recognized for releasing such studio albums as "Bad Azz", "Touch Down 2 Cause Hell", "BooPac", among many others. He is also known as the founder of Bad Azz Entertainment, and as the owner of Trill Entertainment.
Would you like to know more about Lil Boosie's professional musical career and family life? Is he still in jail? How rich is he, as of now? If you are interested, stay tuned and find out.
Lil Boosie Net Worth and Assets
His career started in 1996, and he has been an active member of the music and entertainment industries, primarily known as a rapper, ever since. So, if you ever wondered how rich Lil Boosie is, it has been estimated by authoritative sources that the total size of his net worth is over $4 million, accumulated through his successful career. His net worth also includes such cars as a Rolls Royce Wraith, Rolls Royce Ghost, Dodge Challenger and a Bentley Mulsanne. Undoubtedly, if he continues to expand his career further, his net worth will be certainly increase in the forthcoming years.
Early Life and Education
Concerning his early life, Lil Boosie spent his childhood in Baton Rouge, where he was raised by his parents Raymond and Jacquelyn Hatch, in a relatively poor family. He became interested in poetry from an early age under the influence of his mother, who worked as a teacher. He also developed a love for basketball, so while he was attending McKinley High School, he improved himself as a player. He actually quit education, but later earned his GED while he serving a jail sentence. After his father passed away from a drug overdose in 1996, Lil Boosie moved his focus from poetry to writing music, and decided to pursue a career in the music industry.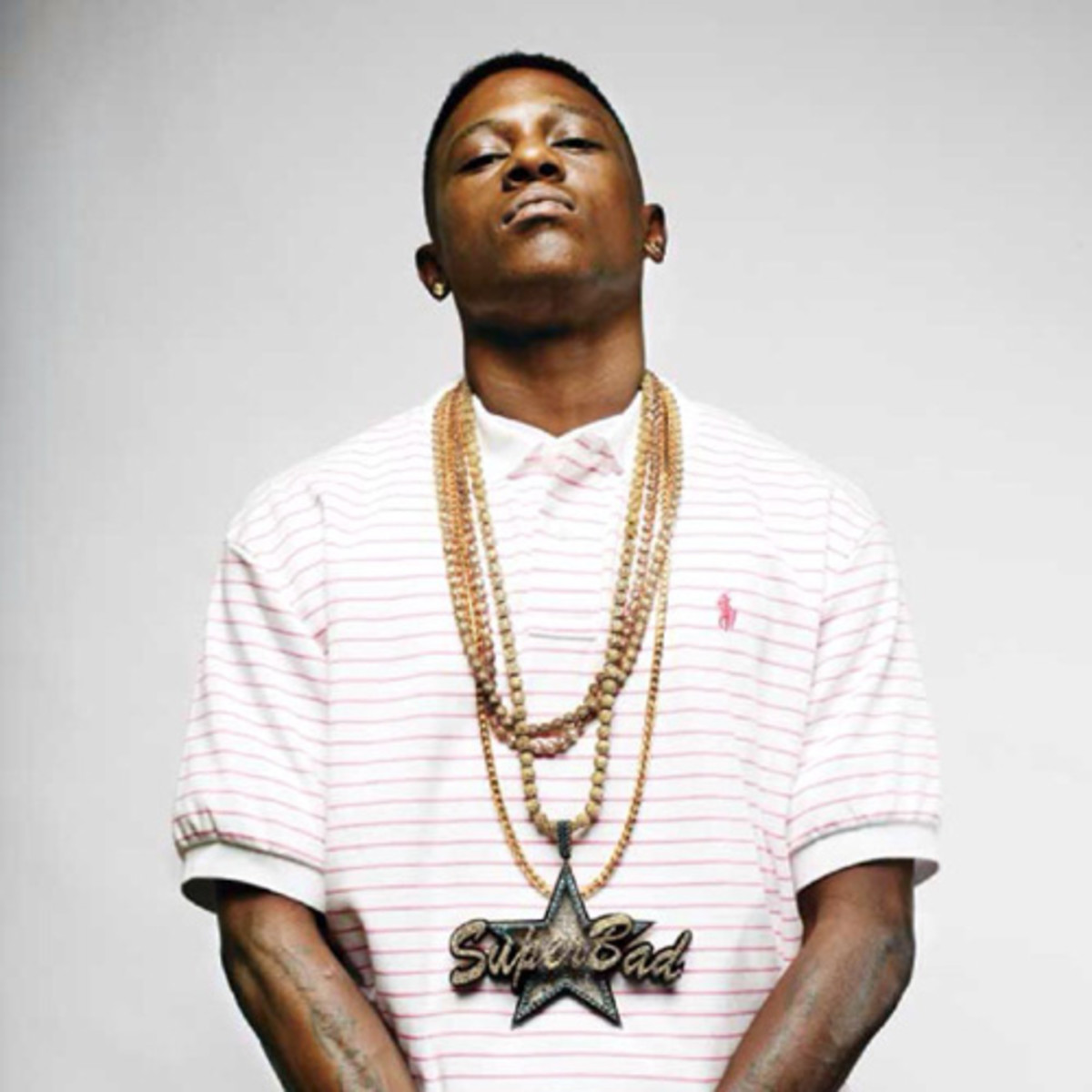 Career Beginnings
Speaking about his professional career, it began in 1996 when Lil Boosie became a part of Concentration Camp, a hip hop collective, which consisted of Boo, C-Loc, Happy Perez, J-Von, Lucky Knuckles, Max Minelli, and Young Bleed; he was the youngest member of the group as he was only 14 years old. Lil Boosie made his debut on their fifth album "It's A Gamble" by C-Loc, and then featured on the group's album entitled "Camp III: Thug Brothas", both in 2000. After Young Bleed's departure from the Camp, he distinguished himself enough to move to a prime position as a rapper alongside C-Loc and Max Minelli, which encouraged him to pursue further his career, and more seriously.
Solo Career
As a 17-year-old, Lil Boosie released his debut solo studio album entitled "Youngest Of Da Camp" in August 2000. In the following year, he signed a contract with Pimp C's record label Trill Entertainment, and released his second studio album – "For My Thugz" – featuring Webbie, Pimp C and Young Bleed, followed by his debut mixtape entitled "Boosie 2002 (Advance)", which increased his net worth by a large margin. During the next two years, he also released two collaboration albums with Webbie – "Ghetto Stories" (2003) and "Gangsta Musik" (2004), which featured the hit song "Give Me That".
Rise to Fame and "Bad Azz"
In 2005, Lil Boosie joined Warner Bros. Records, through which he released his third studio album – "Bad Azz" – which peaked at No. 18 on the US Billboard 200, No. 2 on the Billboard Top R&B/Hip-Hop Albums and topped on the Billboard Top Rap Albums, adding a considerable amount to his net worth, and increasing enormously his popularity. His single "Zoom", featuring Young Joc, reached No. 61 on the US Billboard Hot 100 chart, and was followed by a DVD of himself giving an interview related to his father's death, and his own battle with diabetes.
The late 2000s and Bad Azz Entertainment
Lil Boosie continued to line up success after success by released a number of mixtapes, including "Da Beginning", "Thug Passion" and "Gone Til December", among others, while his next studio album "Superbad: The Return Of Boosie Bad Azz" out came in September of 2009. The album was released through his own record label, called Bad Azz Entertainment, and debuted at No. 7 the US Billboard 200 chart with the lead single "Better Believe It", which featured Webbie and Young Jeezy. By the end of the decade, he released another studio album, entitled "Incarcerated", in September of 2010, and it peaked at No. 13 on the US Billboard 200, No. 6 on the US Billboard US Top R&B/Hip-Hop Albums and No. 4 on the US Billboard Top Rap Albums, which contributed a lot to his net worth.
"Touch Down 2 Cause Hell"
Following his jailing for several drug-related charges, in 2014 Lil Boosie decided to officially change his name to Boosie Badazz. Afterwards, he signed a record deal with Atlantic Records, and began working on his next album, "Touch Down 2 Cause Hell", which out came in May of 2015 featuring such artists as Chris Brown, J. Cole, Young Thug, Rick Ross, Webbie, etc, achieving enormous success as it received positive reviews from music critics and debuted at No. 3 on the US Billboard 200 chart and No. 2 on both the US Billboard US Top R&B/Hip-Hop Albums and the US Billboard Top Rap Albums charts.
Recent Years
To speak further about his career, Lil Boosie also released the collaboration album "Penitentiary Chances" with C-Murder in 2016, as well as a number of mixtapes, including "In My Feelings. (Goin' Thru It)", "Out My Feelings In My Past" and "Thug Talk", all of which achieved major success. At the end of 2017, he released the studio album "BooPac", which peaked at No. 38 on the US Billboard 200 chart. Most recently, he released the mixtapes "Boonk Gang", "Boosie Blues Café" and "Savage Holidays". Moreover, it is announced that he is working on his eighth album, entitled "Boosie Badazz: Bigger And Badder Than Ever".
2/8 Abilene Tx pic.twitter.com/Ldmffei7ih

— Boosie BadAzz (@BOOSIEOFFICIAL) January 17, 2019
Personal Life and Appearance
To talk about his personal life, Lil Boosie has dated a lot of women, and is the father of eight children. One of his girlfriends was Walnita Decuir, with whom he has three children, two sons and a daughter. It is believed that he is single at the present time, and his current residence is in Atlanta, Georgia.
Speaking about his appearance, Lil Boosie has an athletic body, and stands at a height of 5ft 6ins (1.68m). Regarding his weight, it is reputed to be around 141lbs (64kgs). He is also known as a huge fan of tattoos, and has several on his body.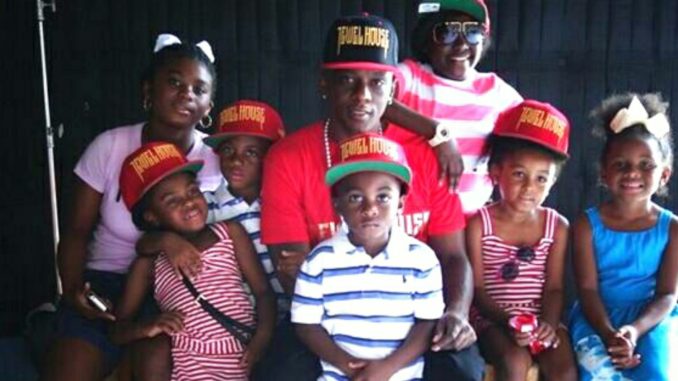 Health Issues and Kidney Cancer
Lil Boosie has been suffering from diabetes for a long time, which he announced shortly after "Bad Azz" out came in 2006. It led to him being diagnosed with kidney cancer in November of 2015, which he revealed via his post on Instagram. Fortunately, he managed to win the battle for life as he had successful surgery, and is now fine and returned to music.
Legal Issues
Since his involvement in the music industry, Lil Boosie has been involved in a number of problems with the law. He was charged with drug violations and gun possession, and was eventually sentenced to four years imprisonment in 2009. Moreover, he was charged with first-degree murder for Terry Boyd's death, and his previous sentence was doubled. He spent three and a half years on death row until the verdict was overturned in 2012. Lil Boosie was finally released in March of 2014, after spending five years in the Louisiana State Penitentiary.
Social Media Presence
In addition to his career, Lil Boosie is also on the social media scene, active across many of the most popular social media sites, which he uses not only to promote his work but also to share various other contents with his fans. So, he runs his official Instagram account, having more than 5.4 million followers, as well as his official Twitter account, on which he has more than 705,000 fans. He also runs his official Facebook page. Besides that, he has launched his own website, on which you can find more information about his upcoming projects and tours.