Lucy Punch (A Series of Unfortunate Events) Wiki Bio, son, family, wealth
• Lucy Punch is an actress who has been active in the entertainment world since the late '90s
• She was born in London in 1977 and attended University College London
• She has appeared in over 65 films and TV titles, including "Ella Enchanted" (2004), "Dinner for Schmucks" (2010), and "Into the Woods" (2014)
• She has a net worth of $3 million
• She has a son, born in 2015, but hasn't revealed the father's name
Who is Lucy Punch?
Lucy is an actress and has reached stardom with such roles as Hattie in the film "Ella Enchanted" (2004), then as Darla in "Dinner for Schmucks" in 2010, and as Lucinda in the film "Into the Woods" in 2014, among many other differing roles. She has been active in the entertainment world since the late '90s, and so far has featured in over 65 film and TV titles.
So, do you want to find out more about this prominent actress, from her childhood years to most recent career endeavors, including her personal life? If yes, then stay with us for a while, as we introduce you to Lucy Punch.
Lucy Punch Wiki: Age, Childhood, and Education
Lucy Punch was born on the 30th December 1977, in Hammersmith, London UK, and is the daughter of Michael Punch and his wife Johanna, who were owners of a market research company. For her high school education, Lucy went to Godolphin and Latymer School in Hammersmith and later enrolled at University College, London, where she studied history, but soon dropped out wanting to focus on her acting career.
Career Beginnings
Lucy was a part of the National Youth Theatre from 1993 to 1997, during which time she honed her acting skills, and it was in 1998 that she made her acting debut in the TV series "The New Adventures of Robin Hood", as Queen Stephanie. She continued with television roles, firstly Sue White in the TV series "Renford Rejects" (1999), and then Helen Foreman in the TV series "Days Like These". Lucy was slowly enriching her portfolio with further roles in such TV series as "Let Them Eat Cake" (1999), then "The 10th Kingdom" among others, while in 2004 she was chosen for the part of Hattie in the hit film "Ella Enchanted", which starred Anne Hathaway and Hugh Dancy, one of Lucy's roles that really promoted her to a wider audience. She played the character perfectly, which enabled her new roles, including as Melanie in the comedy film "Are You Ready for Love?" in 2006, for which she won the Best Actress Award at the Monaco International Film Festival, while in 2007, she was Eve Draper in the film "Hot Fuzz".
Rise to Prominence
Gradually, Lucy was becoming more successful, and it was in 2010 that she first experienced what it is to be a film star with the role of Darla in the comedy film "Dinner for Schmucks", and also appeared in Woody Allen's film "You Will Meet a Tall Dark Stranger". Immediately the following year, Lucy got the lead role in the film "Bad Teacher", which launched her a step further in her career. Her next role was in the romantic comedy "The Giant Mechanical Man" in 2012, and the same year she starred in the comedy film "The Wedding Video". Two years later, Lucy had her share of success with the film "Into the Woods", which was nominated for multiple Academy Awards, and over 70 nominations in total, which boosted Lucy's popularity, and she has continued to light-up the Hollywood scene. She was Amanda in the TV series "Motherland" from 2016 to 2017, then Olivia in the film "You, Me and Him" (2017), and most recently, she started portraying Esmé Squalor in the TV series "A Series of Unfortunate Events" (2018-2019).
Lucy Punch Net Worth
Since launching her career, Lucy has become a successful actress and has appeared in around 70 films and TV series, all of which contributed to her wealth. So, have you ever wondered how rich Lucy Punch is, as of early 2019? According to authoritative sources, it has been estimated that Punch's net worth is as high as $3 million, which is quite impressive, don't you think? Undoubtedly, her wealth will become even higher in the upcoming years, assuming she successfully continues her career.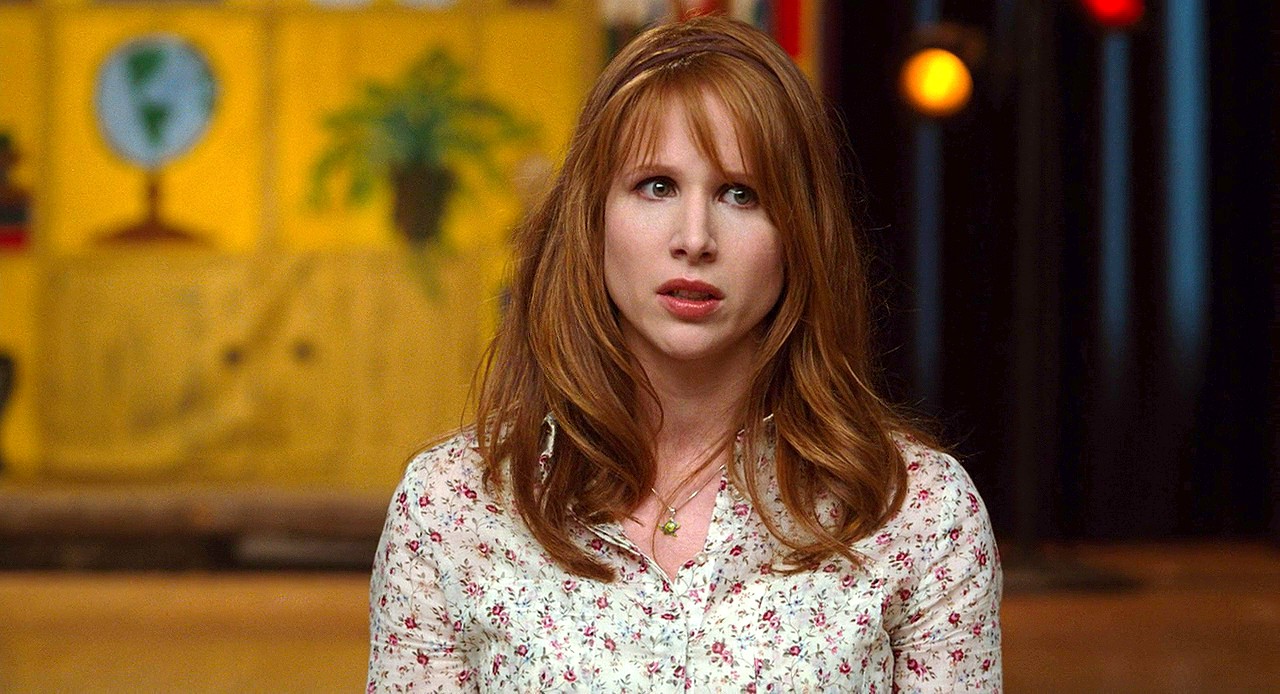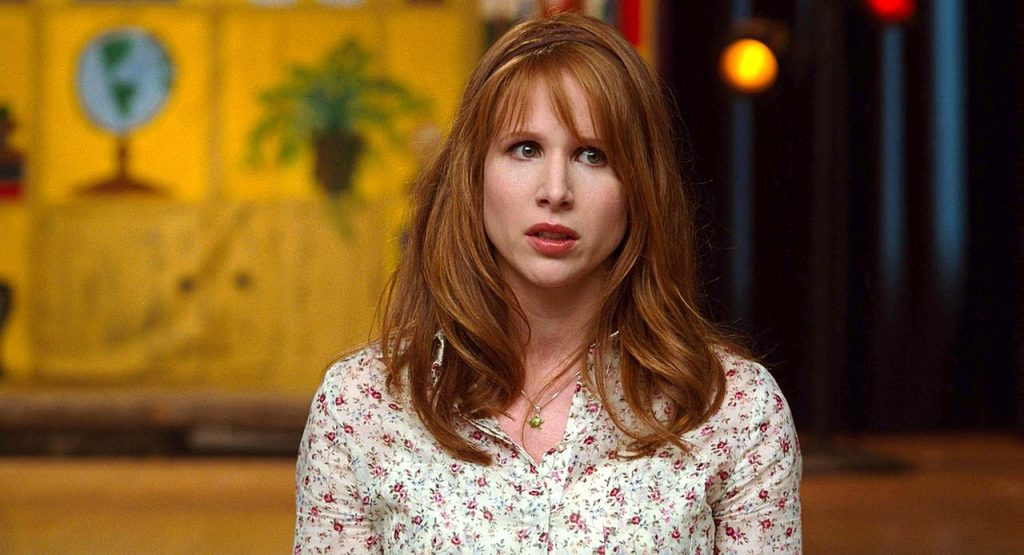 Lucy Punch Personal Life, Dating, Marriage, Son
When it comes to her personal life, Lucy hasn't been very open in sharing details from her personal life, but we have still managed to discover some interesting facts about this prominent actress. Lucy has a son, born in 2015, whom she named Rex, but hasn't revealed the name of the child's father. She now lives in West Hollywood.
To speak further of her secretive nature, Lucy isn't active on social media platforms and has a fan page on Instagram, which has around 4,000 fans.
Lucy Punch Height, Weight, and Body Measurements
Do you know how tall Lucy Punch is, and how much she weighs? Well, Lucy stands at 5ft 8ins, which is equal to 1.73m, while she weighs approximately 130lbs or 59kg. Her vital statistics are 36-27-36 inches, and she has green eyes and blonde hair. Many regard her as quite beautiful.