Maria Thayer Wiki Bio, height, married, husband, net worth, measurements
• Maria Thayer is an American actress and a comedian.
• She was born in Portland, Oregon and grew up on a bee farm.
• She attended Juilliard School in New York and her first major role was in "Strangers with Candy".
• Maria was engaged to David Harbour and they broke off the engagement.
• Her net worth is estimated at over $300,000.
Who is Maria Thayer?
Maria Christina Thayer is an American actress and a comedian, born under the birth sign of Scorpio on 30 October 1975 in Portland, Oregon, USA, of white ethnicity. She is active on Instagram on which she shares pictures of her daily life and whereabouts with her 15,000 followers. She also has a Twitter account where her fan base amounts to 10,000 followers. She is currently residing in Los Angeles.
Family life and education
Even though she was born in Portland, she spent the first five or six years of her life in a small town called Boring, where her family owned a bee farm – although her mother was allergic to bees – and she grew up surrounded by farm animals and farmland. They didn't run their bee farm for long, since her parents divorced, and they lived in Montana and then Seattle for a short period of time as her mother frequently changed jobs. They moved to Minnesota where Maria attended Apple Valley High School and was a part of the award-winning forensics program and the National Forensic League. She was quite popular in high school, and was even elected the Homecoming Queen.
Early beginnings and career
After matriculating she was accepted into the Juilliard School in New York where she studied acting, and where she lived – her lifelong dream was to be in a Broadway musical. Amy Sedaris, who is also a famous actress, spotted her when she was doing a play, and said that she would write a part just for her in her show called "Strangers with Candy." This happened in 1999, and was Maria's first major professional acting role, playing an innocent high school student who became friends with an ex-con, ex-prostitute, and ex-junkie. She then had minor roles in several comedy movies, such as "Accepted" and "Forgetting Sarah Marshall", before in 2005 appearing in the movie "Hitch" along with Will Smith and Eva Mendes. She also featured in two music videos that are not that popular today – "Sensitive Man" by Nick Lowe and "Friends of Friends" by Hospitality. She appeared in numerous TV series too, such as "Big Apple", "The Education of Max", "Bickford" and "Cougar Town." She claims that her favorite was in "Portlandia", a show in which she appeared in only one episode, because it was a fun and creative job.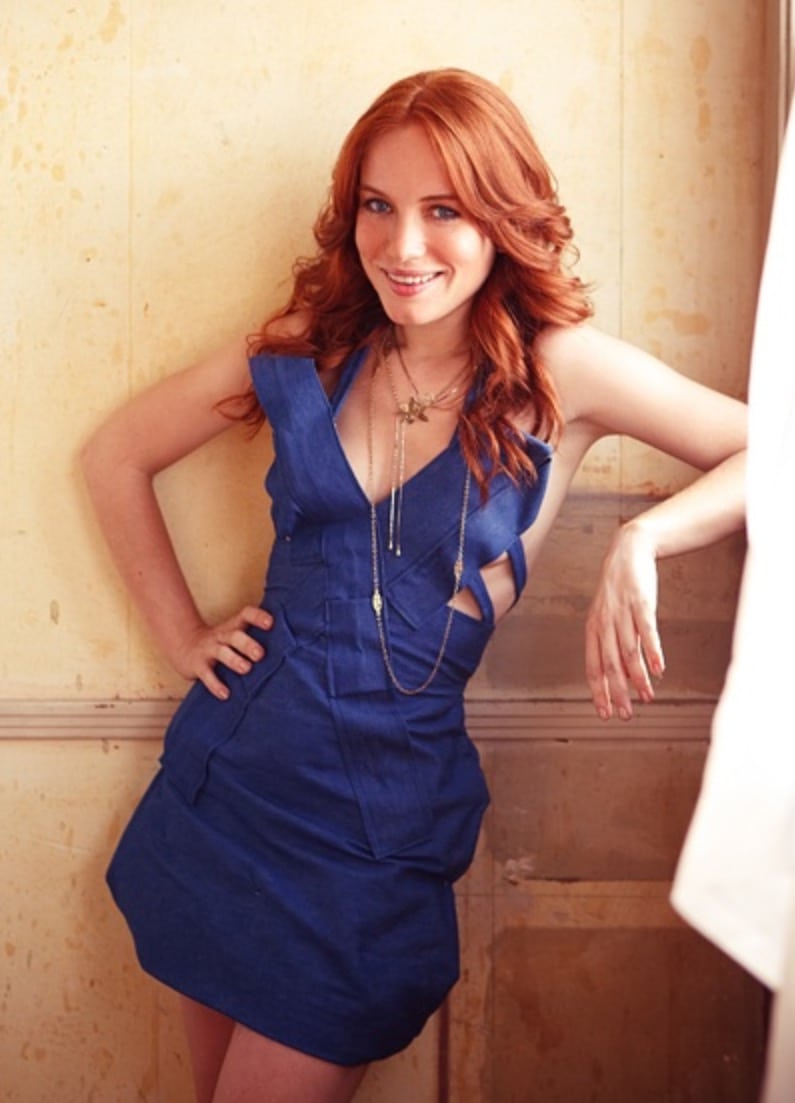 From 2016 to 2019, for three seasons she was a part of a TV series "Those Who Can't", in which she played Abbey Logan, a school librarian. She met the creators of the show in Portland during a Bridgetown comedy festival, and in an interview with The Oregonian she said about the show and her character: 'I played "the girlfriend" countless times, and I don't mind it. I find it interesting to find different colors in that category. The part was originally sort of written like that. But they were very adamant about not making her like that, and they wrote me a character who has a ton of flaws, and is not like the schoolmarm.' According to her, the show was fast-paced and interesting, even though sometimes the jokes sounded a bit stupid.
Love life
There isn't much information about her current partner, however, she was engaged to David Harbour, who is also an actor; he played a police chief Jim Hopper in the Netflix TV show "Stranger Things", for which role he got a Critics' Choice Television Award for Best Supporting Actor in a Drama Series. They met on a movie set in 2009 and dated for several years and he proposed to her, but they broke off the engagement, even though everyone thought they would marry. On her Instagram profile, there aren't any pictures of her and men, except for friends and colleagues.
Net worth
According to authoritative sources, her net worth is estimated at over $300,000. Most of her income comes from her appearances in shows and movies.
Appearance and lifestyle
She is slim and weighs around 114Ibs (52 kg), standing at 5ft 4ins (1.62m) tall, and her vital statistics are 34-24-35. Maria's shoe size is 6. While her eye color is blue, her natural hair color is reddish. She likes to hang out with friends and they often travel together to exotic places – or visit national parks – in April 2017, she visited Tokyo, Japan. She is dreaming of doing a comedy festival in Astoria, a town she loves. She is a feminist and an advocate of gender equality; according to her, women can be anything they want.