Mia Kirshner Wiki Bio, husband, married, relationships, net worth, lesbian
• Mia Kirshner is a Canadian actress, social activist, and writer.
• She is of Bulgarian and Polish descent and her parents were both Holocaust survivors.
• She began her acting career at the age of 12 and is best known for her roles in The L Word, Not Another Teen Movie, and 2•
• She has been vocal about workplace sexual harassment and has spoken out against Harvey Weinstein.
• She is active on Twitter and Instagram and is currently starring in Star Trek: Discovery.
Who is Mia Kirshner?
Mia was born in Toronto, Ontario, Canada on 25 January 1975, under the zodiac sign of Aquarius, and is of Bulgarian and Polish descent. She is best known by her roles in movies and TV series, but she is also a social activist and a writer. Her father – Sheldon Kirshner – is a journalist who used to write for "The Canadian Jewish News" while her mother, Etti, is a teacher. Mia's grandparents were both Holocaust survivors. She has only one sibling – a younger sister called Lauren who is a writer. Mia is currently living in Los Angeles, but spends a lot of time in Paris as well, and owns an apartment there.
Early life and education
Mia fell in love with acting when she was still a teen, and was still in elementary school when her parents tried to find her an agent to help her pursue her dream. Since she was underage when she was filming one of her first movies, her father had to sign something called a "nudity waiver" for the scenes in which she appeared.
She matriculated from Jarvis Collegiate Institute, and then she studied Russian literature at McGill University in Montreal, Quebec, Canada.
Career
She started building her career at the age of 12, and by the time she was 15, she was already a professional actress. She had a role of a vampire in "Dracula: The Series" shot in 1990 and 1991, one of the main characters. Her movie debut was in "Love and Human Remains" in 1993, and the following year she was cast in "Exotica", then appeared briefly in "The Crow: City of Angels" in 1996. She played in three episodes of "24" in 2001. The role that actually helped her become famous was as the meanest girl in school in "Not Another Teen Movie" in 2001; the movie was successful with audiences, but critics didn't like it.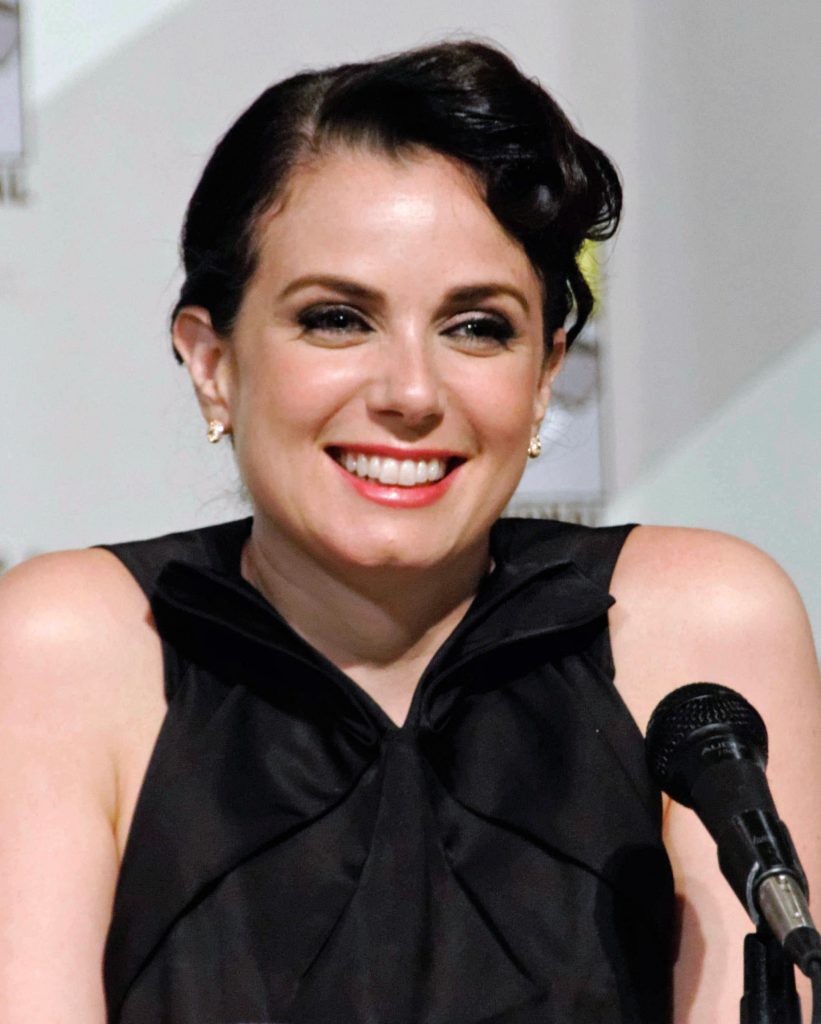 Her longest work was in "The L Word" series, which lasted from 2004 to 2009 and counts six seasons. She had a main role of the author – Jenny Schecter, and concurrently she also appeared in movies including "The Black Dahlia", playing Elizabeth Short, a young actress who was mutilated and then murdered in 1947. Mia had a noticeable role in "30 Days of Night: Dark Days" in 2009, and then a guest role in "The Vampire Diaries" in 2010, appearing as vampire Isobel Flemming in both. Mia is currently acting in "Star Trek: Discovery"; she's been a part of the main cast since 2017 and is still shooting with the, playing the role of Amanda Grayson.
After Me Too
AfterMeToo is a national movement of which Mia is a part of. The movement was born within the Canadian film and TV industry to raise awareness of workplace sexual violence, and to try to stop it. It all started when the participants at the "Globe Mail" started talking about their experiences in the Canadian entertainment industry; all of them were survivors, trauma experts, witnesses and human rights lawyers. There are nine episodes on their website that you can take a look at, all related to sexual harassment in the Canadian film and TV industry. This is something that helped a lot of people come forward and confess what had happened to them.
Personal life
Mia is not one of those famous people who want to hide all their personal info. We know about a lot of guys who she used to date – Mia's first boyfriend who we know about is Mike Bender in 2001, then Stephen Hopkins in 2001 as well, Scott Bairstow, Jennifer Beals (which makes her bisexual), Evan Dando, then Grant Bowler in 2013 and Sam Shepard in 2014 and 2015. It appears that Mia is single at the moment, or she might have decided to not share info about her personal life anymore. She never married, and doesn't have any kids.
Appearance and net worth
Mia has medium long black hair and blue eyes. She is 5ft 3ins (1.6m) tall and weighs about 115lbs (52kg). According to authoritative sources, Mia's net worth is estimated to be around $2 million, earned thanks to her movie and TV series roles. She has no other known sources of income.
Trivia
Mia took 43rd place in the "Hot 100 Women of 2002" list in the Maxim magazine and 38th spot in "102 Sexiest Women in the World" list that same year. She doesn't like tattoos that much, but she has one – the letter "M" on the back of her neck. Mia co-wrote a book and published it in 2008 – it's called "I Live Here", and talks about hard lives of women and children from four corners of the world. She claims how Harvey Weinstein offered her a movie role when she was 19 if she would have sex with him. It was not just her – 80 other women have made allegations against him, and he was arrested on 25 May 2018 and charged with rape and other offenses; he is currently on bail.
She appeared in Marilyn Manson's music video "Tainted Love". Her favorite role ever is the one of Isabelle Huppert in "The Piano Teacher", shot in 2011. She never won any rewards, but was nominated once in 1994.  She was the face of Monica Rich Kosann's jewelry collection. Mia is very active on Twitter – she has about 1,000 posts and more than 50,000 followers. She also has an Instagram account with 220 posts and more than 40,000 followers. She describes herself as a 'Lover of animals', and has a dog called Rainbow.
She can speak French perfectly. Her father was born in a displaced persons camp in Germany in 1946, where he met his present wife, and they escaped together to Israel. 'What I know is true is that there is no shame in being gay. Love does not understand gender.' -Mia's answer when asked if she were a lesbian. She lent her voice to the character called Mandy in the 2006 video game "24: The Game".