Michelle Fairley (Harry Potter) Wiki Bio, husband, net worth, nationality
• Michelle Fairley is a Northern Irish television, film, and stage actress.
• She is best known for her role of Catelyn Stark in HBO's "Game of Thrones" (2011-2019), and other projects such as "Harry Potter and the Deathly Hallows: Part 1" (2010), "Philomena" (2013), and "In the Heart of the Sea" (2015).
• She has a net worth of $3 million.
• She was in a relationship with an unnamed man, but broke it in 201•
• She has no children of her own and is not active on social media.
Who is Michelle Fairley?
If you are a fan of the HBO's hit series "Game of Thrones" (2011-2019), then you surely know who Michelle Fairley is. She is a Northern Irish television, film and stage actress, best known for her role of Catelyn Stark in the series, and roles in such successful projects as "Harry Potter and the Deathly Hallows: Part 1" (2010), "Philomena" (2013), and "In the Heart of the Sea" (2015). Fairley has also appeared in the TV series' "Suits" (2013) and "24: Live Another Day" (2014).
So, do you want to find out more about the life and work of Michelle Fairley, from her childhood years to most recent career endeavors, including her personal life? If yes, then stay with us for the length of the article as we bring you closer to the Northern Irish actress.
Michelle Fairley Wiki: Age, Early Life, Parents, Nationality, and Education
Michelle Fairley was born on the 17th January 1964, in Coleraine, Northern Ireland; she is a daughter of Brian, a popular local publican and Theresa Fairley, who was a nurse. Michelle went to the Roman Catholic grammar school, and later joined the Ulster Youth Theatre, where she learned her first acting steps, then after moving to Belfast, developed her acting in the repertory company named Fringe Benefits.
Career Beginnings and Television
Fairley's on-screen debut came in 1987, when she appeared as a cleaning lady in Stephen Poliakoff's mystery "Hidden City" starring Charles Dance, and then played Teresa Doyle alongside Frances McDormand, Brian Cox and Brad Dourif in "Hidden Agenda" (1990). Michelle then switched her focus to television, and played in two episodes of "Children of the North" (1991), while between 1991 and 1993, she appeared as Kate Maguire/Kathy Emerick in two episodes of BBC's "Casualty". From 1992 to 1996, Fairley played various characters in the BAFTA-winning mini-series "Screen Two", and those roles helped her procure more roles in the following years.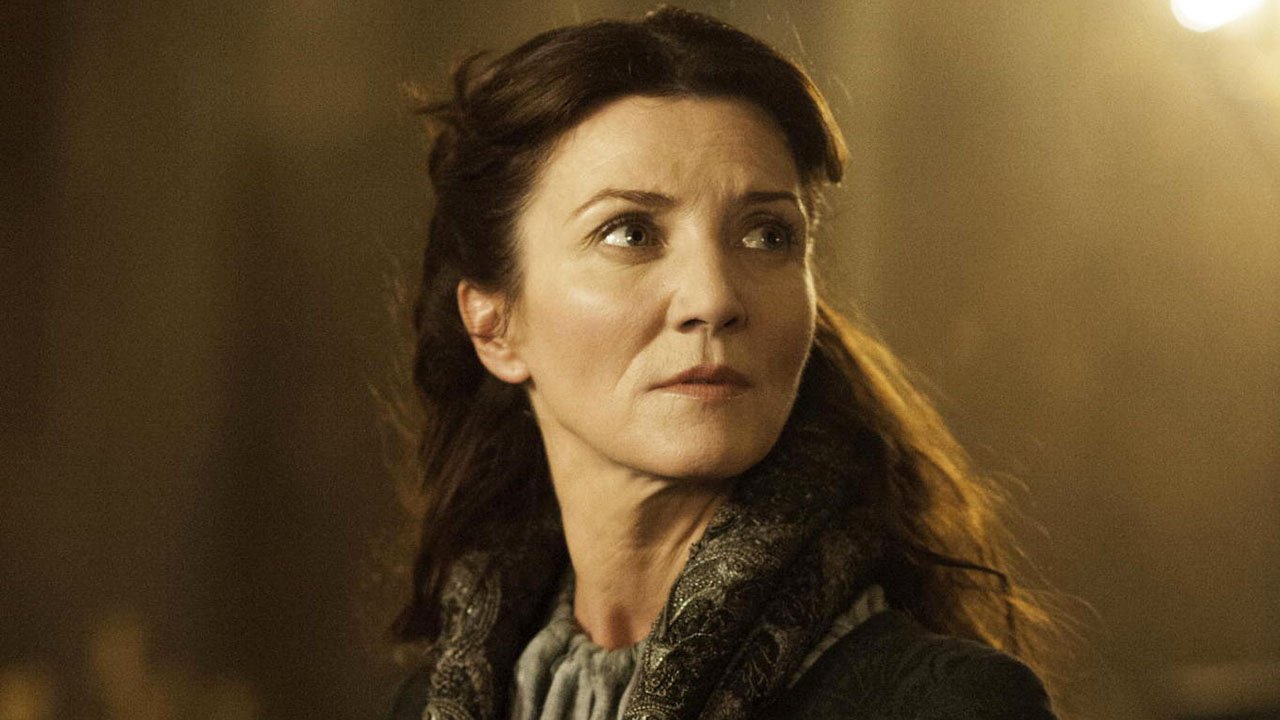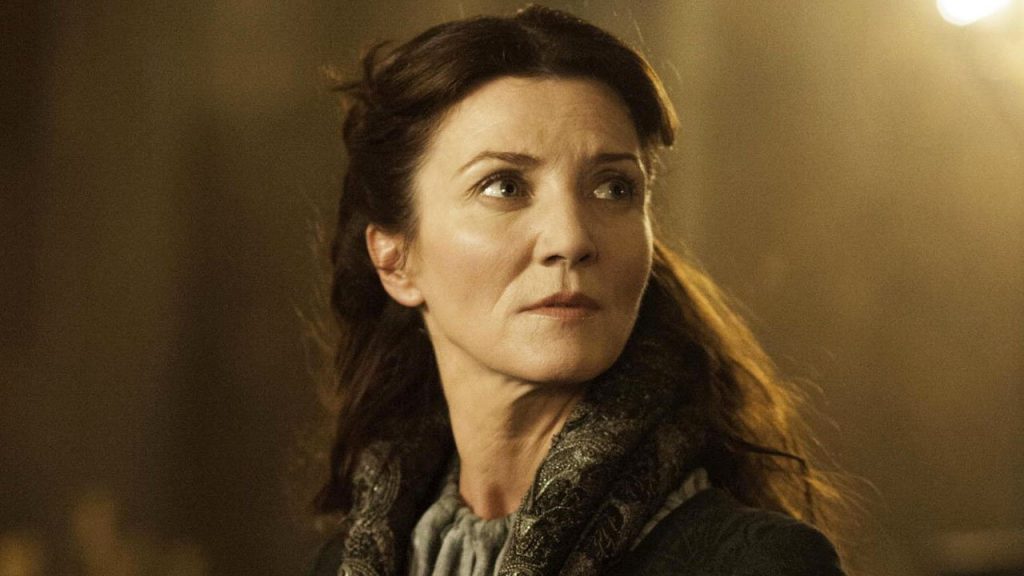 Bigger Roles
Following success in "Screen Two", Michelle played Eleanor Delaney in six episodes of "Safe and Sound" (1996), and a year later appeared in six episodes of "The Broker's Man". Fairley was Mrs. Fitzpatrick in the mini-series "The History of Tom Jones, a Foundling" (1997), and then secured a supporting role alongside Leelee Sobieski, Kris Kristofferson and Barbara Hershey in James Ivory's film "A Soldier's Daughter Never Cries" (1998), followed the same year by a part in "Hideous Kinky" (1998) starring Kate Winslet, then with Ray Winstone, Mark Strong and Phil Davis in the mini-series "Births, Marriages and Deaths" (1999).
The 2000s
Michelle stated that she hates Hollywood, but in 2001 she took the part of Mrs. Marlish in Alejandro Amenábar's Golden Globes Award-nominated horror "The Others" starring Nicole Kidman. In 2005, she played in the TV movie "Ahead of the Class", while in 2009 she portrayed George Best's alcoholic mother Ann in the drama "Best: His Mother's Son". Michelle ended the 2000s with a couple of episodes in "Misfits" (2009).
Game of Thrones
Before claiming the a role in the HBO's hit series "Game of Thrones", Fairley played Hermione Granger's mother in the Oscar-nominated "Harry Potter and the Deathly Hallows: Part 1" (2010) starring Daniel Radcliffe, Emma Watson and Rupert Grint. However, Michelle's biggest role to date is as Catelyn Stark in the Golden Globe Award-winning show "Game of Thrones" (2011- ) in which she appeared in 25 episodes from 2011 to 2013. Although Jennifer Ehle was supposed to get the part, considering she played Catelyn Stark in the pilot episode, Fairley replaced her with great success as Ned Stark's wife, and mother of Rob, Sansa, Arya, Brandon and Rickon, and a stepmother of Ned's bastard son, Jon Snow. Catelyn is of House of Tully, prominent allies of House of Stark, the strongest house of the North. The Starks are known as Wardens of the North with their seat at Winterfell but their rule in the North apparently came to an end after the Red Wedding, when Houses Frey and Bolton betrayed House Stark, forming a secret alliance with House Lannister. Rob and Catelyn were both murdered, after which the North and Winterfell were taken over by House Bolton, with Fairley's role ended with the death of her character, and she then focused on other projects.
Suits and Most Recent Work
Michelle Fairley played Ava Hessington in nine episodes of the hit series "Suits" in 2013, and also in Ralph Fiennes' Oscar-nominated film "The Invisible Woman" (2013). In the same year, she appeared in Stephen Frears' Oscar-nominated "Philomena", starring Judi Dench and Steve Coogan, while in 2014 she played in nine episodes of the Primetime Emmy Award-nominated series "24: Live Another Day", as Margot Al-Harazi. From 2014 to 2015, Fairley was Margaret Langston in 13 episodes of the series "Resurrection", and appeared alongside Chris Hemsworth, Cillian Murphy and Brendan Gleeson in Ron Howard's "In the Heart of the Sea" (2015). Most recently, Fairley has worked in a few series including "Rebellion" (2016), "Fortitude" (2017) starring Dennis Quaid, and "The White Princess" (2017), plus such projects as the TV sci-fi drama series "The Feed", and also the drama series "Gangs of London". Furthermore, she is set to star in the drama film "A Book of Common Prayer", directed by Campbell Scott.
Michelle Fairley Net Worth
Since launching her career, Fairley has appeared in over 70 film and TV titles, all of which have contributed to her wealth. So, have you ever wondered how rich Michelle Fairley is, as of early 2019? According to authoritative sources, it has been estimated that Fairley's net worth is as high as $3 million, which is rather impressive, don't you think? Undoubtedly, her wealth will become higher in the upcoming years, assuming that she successfully continues her career.
Michelle Fairley Personal Life, Husband, Children
What do you know about Michelle Fairley in her personal life? Well, if you wondered if she is married or single, Michelle is still single, and although she was in a relationship with an unnamed man, she decided to break it in 2012. Despite portraying a mother of five in "Game of Thrones", Michelle has no children of her own, and she also stated that she doesn't want any children, adding that she doesn't see why she has to have them just because she's a woman. Unfortunately for her fans, Lady Stark isn't active on social media platforms.